The Burden of Blame: How Love In Action Harms Parents
Jim Burroway
February 19th, 2008
I've written before about the cruel messages that parents often pick up from the ex-gay movement, messages which say that parents are to blame for their child's homosexuality. Several people have questioned me about whether this is true or not. All I can do is report what I heard from talking to parents themselves. Former ex-gays have come forward to talk about their experiences, but so far few parents have spoken up.
Ex-gay surviver Peterson Toscano has posted a very poignant video in which he recounts his parents' devastation after attending a "Family and Friends" weekend at the Love In Action residential ex-gay program in Memphis, Tennessee. It was a message which Peterson's mom carried with her for the rest of her life. Watch it: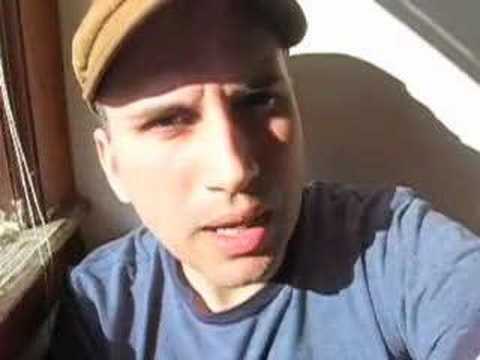 Peterson talked later with someone at Love In Action about his parents experience and received an unbelievably callous response:
But when I spoke with someone … about all that happened with my mom and the years of doubt and torment she suffered, he shot back, "Healthy people ask for what they need." I said, "Wait, what!?" He continued, "If your mom was having problems, she should have gotten some help." But my mom had already been burnt by "experts," and I know she didn't want to expose herself to more hurt. But even if she could of or should of talked to someone to help her understand the issues better, what a pitiful response from this Christian leader.
Love In Action bills themselves as Christians, professionals, and experts. But with actions like these, they defile all three labels. We'll have more on Love In Action later.
Ho-Ho-Homo No Mo
Jim Burroway
December 20th, 2007
Here's a touching and true Christmas story from performance artist and ex-gay survivor Peterson Toscano. It's not Rudolph the Red-Nosed Reindeer, but the Isle of Misfits certainly comes to mind. Here's Christmas at the Homo No Mo Halfway House.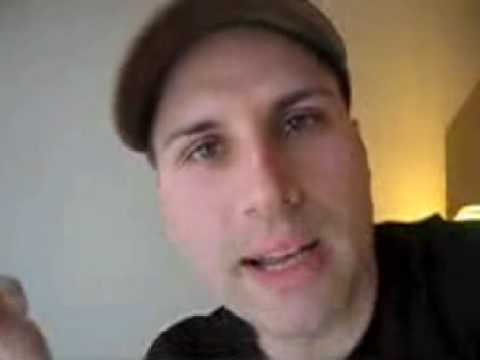 Good Stuff On TV And Radio Tonight (Tuesday)
Daniel Gonzales
November 13th, 2007
Ex-gay survivors Peterson Toscano and Christine Bakke will be on a gay radio show called Strictly Confidential tonight starting at 9:00PM (eastern time). The program can be streamed online right here. Also, I'm told it's a call-in show.
If I don't call to harass Peterson during his interview then I'll be watching NOVA which is doing a program tonight on the Dover school board's promotion of intelligent design and the ensuing trial and election.
Peterson Weekend Roundup
Daniel Gonzales
November 6th, 2007
Peterson Toscano was here over the weekend to perform his Homo No Mo play, after which he was asked to sign autographs. Here you see him deep in thought coming up with something to write:
Last night we were both photographed for an upcoming magazine article I'm not yet at liberty to name.
"Homo No Mo" Comes To Denver This Weekend
Daniel Gonzales
November 2nd, 2007
Peterson Toscano is performing his signature play "Doin' Time In The Homo No Mo Halfway House" this weekend here in Denver.
Sunday, November 4 @ 7:00pm
MCC Of The Rockies
980 Clarkson, Denver 80218
ADMISSION IS FREE
Peterson Toscano Presents Outline Of Harms Done By Ex-Gay Programs
Daniel Gonzales
October 17th, 2007
We ex-gay survivors are able to list the individual ways our lives have been affected by our ex-gay experiences but it's good to see Peterson Peterson has compiledan outline categorizing all the forms of harm in a logical fashion. His basic categories (many of which have sub-categories) are:
Emotional Harm
Psychological Harm
Spiritual Harm
Relationship Harm
Financial Harm
Career Harm
Physical Harm
Sexual Harm
Developmental Harm
Peterson invites commenters to share either on the post itself or at BeyondExGay.
Living Waters Ex-Gay Ministry In Montreal
Jim Burroway
September 28th, 2007
Peterson Toscano has learned that the Living Waters ex-gay ministry will be giving a twenty-five week "healing program" at a conservative Anglican church in Montreal, Canada. Headed by Andrew Comiskey, a former president of Exodus International, Living Waters has been expanding aggressively, with a presence in Canada and Europe. Former ex-gay leader Vonnie Pits issued an apology for her role in a Living Waters-based program she set up in New South Wales, Australia.  Peterson observes:
Often Living Waters uses extreme methods that involve forms of exorcism (deliverance/healing prayer) and rely on teachings that believe that people become gay through demonic influences and the sins of ancestors. This is a simple explanation of what they believe, but you get the idea. This is a group that is far far off the radar and not based in science or reality. They also charge for their services.

Read the stories of Christine, Eric, Euguene and Tom (a former Living Waters leader) to find out a little about their times at Living Waters programs.