An obvious but necessary report about depression
Timothy Kincaid
December 6th, 2010
One of the tools used by those who deeply desire to make your life more stressful and difficult are statistics about depression. Because, yes, gay people suffer higher levels of depression.
And while it's pretty obvious that being treated with contempt by the government, many families, more than a few churches, about half the politicians, and a whole lot of society would certainly seem like a cause for depression and a threat to mental health, anti-gays would like society to believe that homosexuality is inherently a cause of mental illness, if not a mental illness itself. They argue that somehow homosexual behavior (because "no one is really gay") is so obviously against "natural law" that the depression we feel is really guilt and shame over our deviance.
Now a new study provides evidence of the correlation between family support and mental health. (Time)
Now a study reveals for the first time the impact that a supportive family can have on the physical and mental health of gay, lesbian and bisexual children. Researchers led by Caitlin Ryan, director of the Family Acceptance Project, a research, education and policy initiative designed to better understand the role that sexual orientation has on family dynamics, found that teens from families who supported their sexual orientation were less likely to abuse drugs, experience depression or attempt suicide than those in less accepting families. The teens in the more supportive environments also self-reported higher levels of self-esteem and self-worth.
Oh, and as for "helping" your kids by trying to make them heterosexual… well, Exodus isn't going to like this study much.
Ryan points out, for example, that parents who tried to show support by attempting to change their children's sexual preferences — in order to help their children become more accepted in school and society — were instead perceived as rejecting their child's individuality and sexual expression. "What we showed was that by trying to prevent a child from learning about their sexual identity or from being part of support groups, or by telling them they are ashamed of them or not talking about their sexual identity, these kinds of reactions are rejecting behaviors that are all linked to negative health and mental health outcomes in children when they become adults," says Ryan.
Now those who believe that Teh Gheys are a threat to all that is good and dear will just ignore this study. They aren't that much invested in reality to begin with, and they are quite suspicious of things that challenge the "Truth" that the have chosen to believe.
But this study will be quite useful to decent folk who aren't really sure what to do. It lists specific responses – dos and don'ts – for how to keep your kid feeling supported and healthy.
Researcher Questions Intense Focus on LGBT Youth Suicide: Is it Time for a More Holistic Approach to Supporting LGBT Youth?
Jason Cianciotto
October 22nd, 2010
On October 21st, Ritch Savin-Williams, professor of developmental psychology at Cornell University, was interviewed by NPR's Robert Siegel about LGBT youth suicide and the significant attention the issue has received over the past several weeks. In the interview, Savin-Williams claims there is no "epidemic" of LGBT teen suicide and that attention to the issue may be stigmatizing the majority of LGBT youth who are, in fact, just as happy and healthy as their straight peers.
SIEGEL And what, if anything, is harmful about all this attention?

Prof. WILLIAMS: For me, first off, scientifically it's not true. That is that, as a developmental psychologist, when we look at the wide population of youth who identify as gay or who have same-sex attractions, it appears to me when I look at the data that they're actually just as healthy, and just as resilient, and just as positive about their life as are straight youth.

So from a scientific perspective, there is certainly no gay suicide epidemic. But the more problematic aspect for me is that I worry a great deal about the image that we are giving gay-identified youth.
Savin-Williams is a noted researcher and published author. He isn't a right-wing hack with an anti-gay agenda hiding behind a faux academic mask.
Rather, much of his work has focused on the experiences of LGBT youth, the resilience factors present in their lives that enable them to thrive in anti-LGBT climates, and the new ways LGBT youth are assimilating and expressing their identities, often without adopting the labels used by established LGBT culture. (For more, see his book The New Gay Teenager).
When asked in the interview about the differences between reported research confirming that LGBT Youth are significantly more likely to attempt suicide than their straight peers and his own conclusions, Savin-Willams claims that those results may be skewed by lack of representative samples:
…As we get a more representative sample of youth who identify as gay, who have sane-sex attraction, what we discovered is that difference begins to narrow considerably. So, do we emphasize this kind of difference, group difference, or do we begin to say, well actually it's not quite as bad as we have portrayed it to be , or at least as how the medical sciences, the mental health providers and research, and the public policy people have said.
While many academics are just as quick to point out limitations of research on LGBT people  - an issue often discussed here on BTB – Savin-Williams seems to stand nearly alone in his conclusions that life for LGBT teenagers is not that bad. He admits that it is possible to "cherry pick" studies that support either conclusion about LGBT youth, but for him it is more about the strategy and message employed by those working to support and protect them.
Do we solely focus on the cohort of LGBT youth struggling the most? Or, should we broaden our attention to the larger proportion of LGBT youth who are healthy, well-adjusted, and not suicidal?
In the interview, Savin-Willams concludes:
Most gay youth – how many gay youth? I would say 90 percent – are actually doing quite well. They are not depressed, They are not anxious. They are not attempting suicide. They are really quite ordinary adolescents.
On the surface it may seem like this interview is fodder for anti-gay leaders' efforts to discredit research on LGBT populations and absolve themselves of responsibility for the affect the homophobic society they create has on young people.
However, Savin-Williams is simply trying to get us to look at the "other side" of the data often cited when we are confronted by tragic incidents of LGBT youth suicide.
For example, in 2007 the American Journal of Public Health published the results of a study of over 14,000 youth ages 18 to 26 who participated in the federal National Longitudinal Study of Adolescent Health. Nearly 5 percent of youth who identified as LGB in the study reported attempting suicide compared to 1.6 percent of non-LGB youth. In other words, LGB youth were over three times more likely to attempt suicide – certainly cause for alarm.
However, approximately 95 percent of the LGB youth in the study did not report that they attempted suicide.
This is not merely a matter of semantics. There is a critical need to examine the lives of the overwhelming majority of LGB youth who are not suicidal. The goal is not to be critical of the focus on youth in despair. Rather, a better understanding of the factors and circumstances that support resilience and health in the lives of LGB youth will help us further support and decrease the prevalence of suicide for those most in need.
Still, I personally struggle with trying to balance focus on the lives of LGBT youth when confronted with the seemingly never-ending, heart-breaking stories about those who have completed suicide.
More than 15 studies have consistently shown that gay and lesbian youth attempt suicide at higher rates than their heterosexual peers (see: Kitts, R. L. (2005, Fall). Gay adolescents and suicide: Understanding the association. Adolescence, 40(159), 621-629.) Clearly LGBT youth suicide is widespread, even if "epidemic" is not the appropriate word to describe it.
To further explore this struggle, I took a closer look at  Savin-Williams earlier research, in which he hypothesizes that LGB youth who participate in studies through their connection to programs at LGBT community centers or who are willing to identify as LGB on a government survey may be at higher risk for suicide than the population of LGB youth as a whole.
Additionally, he points out that many of the surveys used to asses suicide risk do not ask questions that differentiate between reported and more serious suicide attempts, such as those that are life-threatening and require medical attention.
In support of his assertions, in 2001 Savin-Williams published the results of a study of 226 youth ages 17 to 25 recruited at introductory human development and sexuality college courses, which though small may have provided a more representative sample than participants recruited at LGBT community centers and youth programs.
While he did find that the LGB men and women in his study were more likely to report past suicide attempts, the magnitude of difference decreased when only "true" and "life-threatening" attempts were considered. For example, lesbian, bisexual and heterosexual women reported the same incidence of life threatening attempts (3 percent).
However, gay or bisexual men were still significantly more likely to report a life-threatening attempt (6 percent) than heterosexual men (0 percent).
In 2005, a study of 528 LGB youth in the New York City metro area incorporated some of the critiques of Savin-Williams and other researchers concerned about the impact of research design. While nearly 33 percent of the LGB youth in that study reported a past suicide attempt, less than half (15 percent) reported "serious" attempts, about half of which required medical attention. (See D'Augelli, A. R., et. al.  .(2005, December). Predicting suicide attempts of lesbian, gay, and bisexual youth. Suicide and Life-Threatening Behavior, 35(6), 646-661).
The researchers compared these findings to comparable epidemiological data from New York City, which showed that approximately 11 percent of high school students reported planning suicide. They concluded that, when making a reasonable assumption that many of the attempts reported in these epidemiological data were not serious, LGB youth still attempt suicide at higher rates than heterosexual youth, even if only attempts that are serious and life-threatening are considered.
What should we conclude based on this analysis and should our approach to the needs of LGBT youth change based on Savin-Williams' critique?
First, there is an overwhelming preponderance of evidence that LGB (and T, though there is a need for more quantitative research) youth attempt suicide at higher rates than their heterosexual peers. Yes, the magnitude of that difference may decrease when more representative samples are studied and when only attempts that are "serious" or "life-threatening" are considered. However, we should continue to focus attention and resources on creating socio-political pressure and demanding appropriate policy change that addresses this threat to the health and well-being of America's youth.
Second, the goal of reducing the incidence of LGBT youth suicide would be even better served by researchers and activists focusing as well on the resilience factors that enable the majority of LGBT youth to be healthy and well-adjusted despite the anti-gay climate perpetrated by conservative religious political leaders and organizations. Caitlin Ryan's research on family rejection is an excellent example of how we can identify critical factors that affect the health and well-being of LGBT youth and direct public policy and public education efforts accordingly.
Finally, in addition to focusing resources on creating long-term and large-scale social change, we need to concurrently support the growing number of programs and interventions that make it better for LGBT youth today. From Gay-Straight Alliances and other programs at schools that create community for LGBT youth to innovative efforts like the It Gets Better Project that connect youth to the millions of adults, gay and straight, who support them and have survived despite their own struggles, there are considerable opportunities to provide hope to youth who are struggling and continued support to those who are thriving.
We must never forget the youth whose lives were taken far too soon – their stories inspire us to work even harder. Concurrently, a more holistic approach to understanding the lives of LGBT youth will only enhance our efforts to support and protect them.
It Gets Better: President Barack Obama
Jim Burroway
October 21st, 2010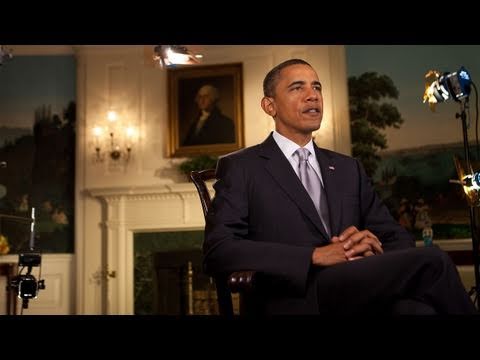 Whatever complaints and irritations the gay community has right now, this video matters. People do still listen to the President in a way in which they don't listen to us bloggers and activists. Yes, people will make potshots at the speech. We're pretty angry over DADT, DOMA and all the other areas of active discrimination that are written into our laws.
And as Alvin McEwen's facebook friend said, "Heck, we can't even thank someone without getting into an argument. "
Well, I'll go ahead and say it anyway: thank you Mr. President.
Read the transcript after the jump
More Videos Like This One, Please
Jim Burroway
October 20th, 2010
From a straight (albeit sometimes questioning) Christian young man:
Warren Throckmorton responds:
This video is a direct challenge to far right observers who believe the distress felt by many young people is due to their sexual orientation. This young man identifies as straight and yet reports repeated harassment due to perceptions that he was gay.
I believe that observation is in rebuttal to people like Tony Perkins, who blamed the recent rash of suicides on the kids' sexual orientation in a Washington Post op-ed. By the way, the controversey over that op-ed continues to reverberate.
A Fierce Advocate from Ft. Worth
Jim Burroway
October 14th, 2010
What do you say we elect Ft. Worth City Councilman Joel Burns our next President?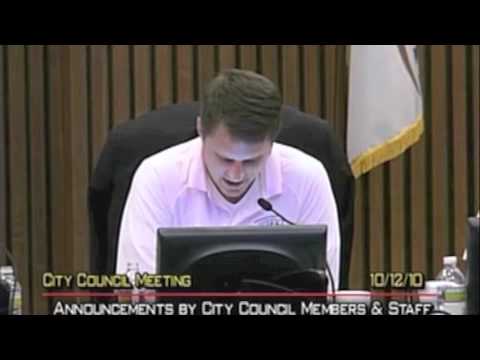 Perez Hilton Swears Off Bullying and Outing
Jim Burroway
October 14th, 2010
The September Suicides have heightened everyone's awareness of the role that bullying and harassment has played in these tragedies. Some, like Focus On the Family and the Family "Research Council" have continued to oppose efforts to end anti-gay bullying and even shifted the blame for the suicides on the victims themselves.
But others are taking a more honorable route by looking at their own behavior to see if there's anything they're doing that is detrimental to the overall climate for gay people or anyone else who is different. Perez Hilton, who has been widely seen as something of a bully himself. He appeared on Ellen Degeneres' program to say that the suicides has been "big wake-up call" call for him to turn over a new leaf.
Read the transcript after the jump
Dan Savage Has A Bone To Pick With the White House
Jim Burroway
October 11th, 2010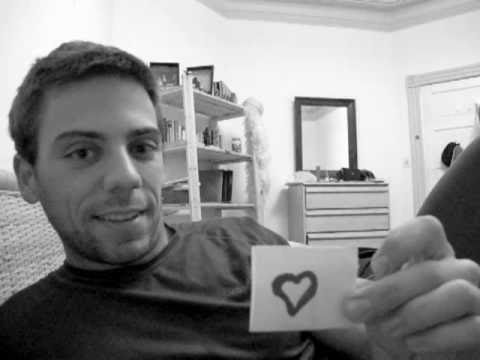 Dan Savage's "It Gets Better" video project, launched in response to what is now being called the "September Suicides," has been so successful that it has maxed out its YouTube channel at 650 videos. So now there is a dedicated web site where the project can continue to grow and flourish.
The phrase "It Gets Better" has become something of a catch phrase, and all kinds of people, famous and obscure, are helping to spread the message. It's really great to see everyone rallying around the kids who really need to hear it. It's become such a popular cause that even the White House has jumped on the bandwagon. To which Dan  Savage responds in his typically demure way.
Seth Walsh's "Daily Gauntlet"
Jim Burroway
October 7th, 2010
The mother of Seth Walsh, the Bakersfield-area teen who committed suicide in response to a daily dose of bullying in school, quietly mourns the loss of her son. She is refusing to speak to the public, as are Seth's friends. But Seth's grandparents have opened up, and the world gets to see just a bit of the incredible kid that we lost:
Judy and Jim still laugh over his tastes. He colored his hair blond on occasion and wore it with a long swoop that partly covered his eyes. Judy took him shopping once, and he went to the girl's department to find pants with tapered legs. He added a vest, and a few months later she noticed the style everywhere.

…He was a gentle child, they say, who preferred to "relocate bugs" rather than kill them, who made sure his younger brother got his share of Easter eggs and who once apologized to a bed of flowers when he picked one and placed it on the grave of the family dog.

But the Walshes realize that Seth's gentleness made him a target, and they recall listening to Wendy (Seth's mother) as she shared her worries about Seth and what he had to endure.

The teasing and bullying began in fourth grade. At first it was because he was different — more comfortable with girls, not interested in sports, neither aggressive nor assertive — and then it was because he thought he was gay. Once classmates found out and the news spread, the abuse became more focused and cruel.

When Judy learned from her daughter that Seth was gay, she became concerned for the challenges that lay ahead of her grandson.

"Life is hard enough," she says, "but this makes it harder."

"Especially in a small town," Jim says.
The Los Angeles Times' profile is a must-read.
It Gets Better: From a BTB Reader
Jim Burroway
October 4th, 2010
Ben Mathis, who comments regularly on BTB, contributed this video to Dan Savage's It Gets Better project: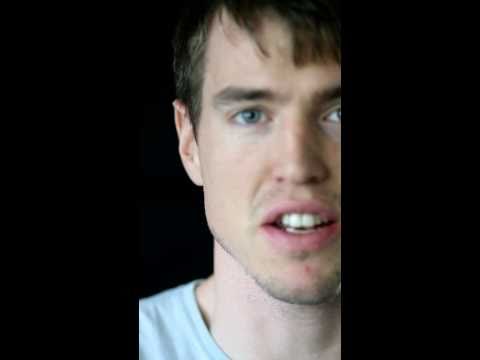 I love BTB readers! You can contribute your message of encouragement and support here.
It Gets Better: From a Divinity Professor
Jim Burroway
October 3rd, 2010
Rev. Stephen Sprinkle is the director of field education and supervised ministry, and associate professor of practical theology at Brite Divinity School, which is an independent school affiliate with Texas Christian University in Fort Worth, Texas. He is also a gay man, and he has a message for you: It gets better.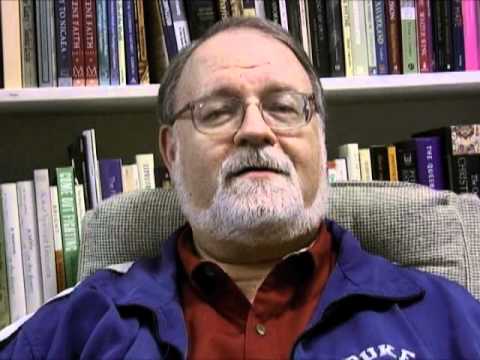 Rev. Sprinke attended the memorial service for Asher Brown over the weekend and wrote about it for the Dallas Voice.
(By the way, my first contact with Rev. Sprinkle came when he emailed me to express his complements for one of my earlier endeavors, Testing The Premise: Are Gays A Threat To Our Children? That was back in 2005 or 2006, when I still wasn't sure exactly where this web site was going — I was still working under the delusion that it would not be a blog. I was and remain grateful for Rev. Sprinkle's words of encouragement and support.)
You can contribute your message of encouragement and support here.
How Suicides Serve the Anti-Gay Agenda
Jim Burroway
October 3rd, 2010
From Oklahoma City:
Some time back, I asked this question of Focus On the Family and other groups like them: "When Does Opposition to Suicide Prevention Equal Murder?"
I think that with Focus On the Family's response to what are now being called "The September Suicides," we have that answer. The "when" is now. Opposition to suicide prevention equals murder.
I was reminded of that question three times today. First, with the video you see above. And then again when I read this heartfelt and thought-provoking piece by Exodus International vice-president Randy Thomas — that is, until I read where he re-posted Exodus' policy statement on bullying:
In addition, every individual deserves equal protection and every offender should receive equal punishment. We call upon other organizations concerned with preserving the essential equality of all individuals to exhibit impartiality in their policies, rather than singling out some for special treatment. [Emphasis mine]
That last phrase serves a very specific reason: Anti-gay groups like Exodus International and others routinely oppose anti-bullying programs which mention gay people, on the theory that if you don't talk about a problem, it will no longer exist. That's the rationale behind Focus' opposition to anti-bullying programs that talk about gay people.
But of course, we know the problem exists precisely because the specific problem isn't being addressed in schools. The problem exists because school administrators turn a blind eye to gay kids being bullied. It exists because very public people give a green light to bullying. And it exists because people create an atmosphere — administrators, teachers, parents, preachers, and ex-gay program vice-presidents — where they only speak of gay people as problems to be dealt with, struggles to be cured, "choices" to be condemned, and any notion of positive futures to be denied.
And the problem exists precisely because gay kids, along with gay people in general, are already being singled out for special treatment. The special treatment exists in the prohibitions and discrimination written into our laws, where we can't marry, we can't serve in the military, we can be fired from our jobs without cause, and in many states we cannot even claim our spouse's corpse. And this special treatment exists beyond the law and into the hearts of those who protest that we are a threat to society, our families, our children and ourselves.
Against this backdrop, you can see how suicide may begin to look logical for a tormented individual. It becomes an acceptance of an open and unspoken (and yes, sometimes a spoken) invitation to just go ahead and kill yourself and be done with it. After all, if people like Focus and Exodus don't want us to actually name the problem in schools, then the problem for these kids isn't that there are bullies in school. The problem is that these kids are gay. And that is precisely the message that anti-gay groups would have for kids, parents, administrators, politicians and everyone else, to the exclusion of all other messages.
I think it is time to turn the question into a declarative: Opposition to anti-bullying programs and suicide prevention equals murder.
If you don't believe it, then here is my third reminder for today. It's from Dan Savage:
The religious right points to the suicide rate among gay teenagers—which the religious right works so hard to drive up (see above)—as evidence that the gay lifestyle is destructive. It's like intentionally running someone down with your car and then claiming that it isn't safe to walk the streets.

Which is why I argued that every gay teen suicide is a victory for the religious right. Because, you see, your side does use those suicides to "perpetuate [your] agenda." Tony Perkins and all those other oddly effete defenders of "Christian values" and "traditional marriage" will point to this recent spate of gay teen suicides to argue against gay marriage, anti-bullying programs, against allowing gay people to serve in the military—basically, they'll gleefully use these tragedies to justify what they like to call the "Christian, pro-family agenda."
Savage added that profound insight as a quick post script to an already outstanding post. Read the whole thing.
It Gets Better: A Farmboy From Ohio
Jim Burroway
October 3rd, 2010
Brian is from my neck of the woods, perhaps 20 miles from where I grew up.
You can contribute your message of encouragement and support here.
Tyler Clementi On Violin
Jim Burroway
October 2nd, 2010
A small glimpse of what was lost: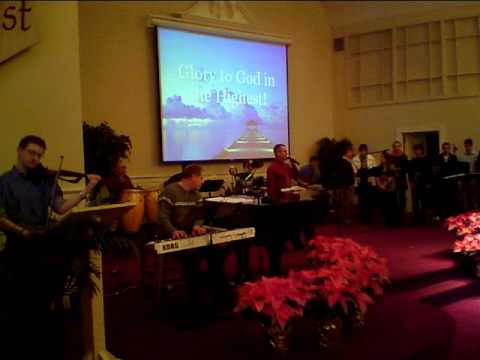 It doesn't have to end this way. This straight guy has a message: it gets better: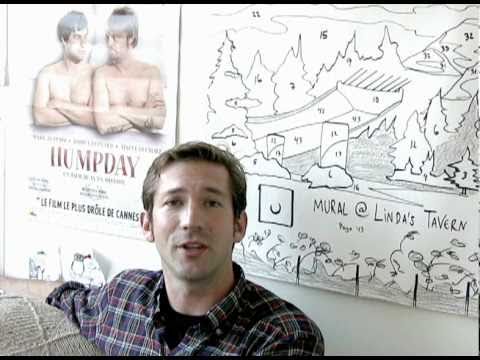 You can contribute to Dan Savage's It Gets Better project with your message of support here.
It Gets Better: With An Apology From An Adult
Jim Burroway
October 2nd, 2010
You can contribute your message of support here.
U.S. Secretary of Education Says "No More" "This Must Stop" to Anti-Gay Bullying, But Legislation Speaks Louder Than Words
Jason Cianciotto
October 1st, 2010
Today Arne Duncan, U.S. Secretary of Education, released the following statement in response to recent tragic incidents of youth committing suicide as a result of pervasive anti-LGBT harassment and bullying in schools and college campuses across the country:
"This week, we sadly lost two young men who took their own lives for one unacceptable reason: they were being bullied and harassed because they were openly gay or believed to be gay. These unnecessary tragedies come on the heels of at least three other young people taking their own lives because the trauma of being bullied and harassed for their actual or perceived sexual orientation was too much to bear.

"This is a moment where every one of us – parents, teachers, students, elected officials, and all people of conscience – needs to stand up and speak out against intolerance in all its forms. Whether it's students harassing other students because of ethnicity, disability or religion; or an adult, public official harassing the President of the University of Michigan student body because he is gay, it is time we as a country said enough. No more. This must stop."
Actually, it's time for the Obama administration and our national LGBT advocacy organizations to actively push for the passage of  the Student Nondiscrimination Act (SNDA) and the Safe Schools Improvement Act (SSIA).
The SSIA, first introduced in the House in 2007, is currently locked up in the House Subcommittees on Early Childhood, Elementary and Secondary Education and Healthy Families and Communities. It amends the Safe and Drug-Free Schools and Communities Act (Title IV of the Elementary and Secondary Education Act as amended by the No Child Left Behind Act) to require schools and districts receiving federal funds to adopt codes of conduct that specifically prohibit bullying and harassment, including on the basis of sexual orientation and gender identity. It also requires states to collect and report data on bullying and harassment to the Department of Education.
On July 8, 2009, Sirdeaner Walker, mother of 11-year-old Carl Joseph Walker-Hoover, testified before that committee in support of SNDA's passage just a few months after Carl committed suicide after experiencing pervasive anti-gay harassment at school. A YouTube clip of her testimony is below and GLSEN provided a transcript here.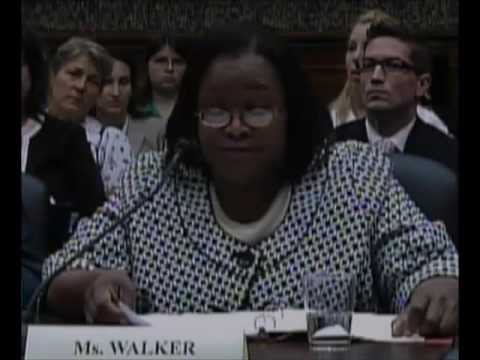 Introduced for the first time in the House and Senate in 2010, SNDA prohibits school programs or activities that receive federal funding from discriminating against any public school student based on actual or perceived sexual orientation or gender identity. SNDA also prohibits discrimination against any public school student because of the actual or perceived sexual orientation or gender identity of a person with whom a student associates or has associated. Discrimination, as defined by SNDA, also includes harassment of a student. SNDA also prohibits retaliation based on an individual's opposition to conduct made illegal by the bill, and it affirms the right of any individual who believes he or she has been harmed under its provisions to pursue legal recourse.
SNDA is currently locked up in the Senate Committee on Health, Education, Labor, and Pensions.
As an undergraduate, my first class on public policy included a variety of theories on how policy becomes law despite a U.S. system of government designed to be slow and deliberate. The theories of John Kingdon reigned supreme and focused, among other things, on a "window of opportunity" opening that creates an often singular opportunity for legislation to be passed, usually due to the convergence of unexpected events that capture the public's and politician's attention.
My broken hear over the rash of suicides in the past month would never reduce those tragedies to political "windows of opportunity." Still, we all have to wonder the proverbial, "if not now, when?" as these two major pieces of legislation languish in a Congress focused on the mid-term election.
We need leadership in Congress, the White House, and in our movement's national organizations to stand up and demand attention to anti-LGBT bullying in more than just words.
It's time to pass SNDA and the SSIA. Period.
It Gets Better
Jim Burroway
October 1st, 2010
You can contribute your message of hope here.
ABC News: New Jersey Prosecuters Considering Hate Crime Charges
Jim Burroway
October 1st, 2010
ABC's Good Morning America is reporting that New Jersey prosecutors investigating Tyler Clementi's suicide are considering adding hate crime charges against Dharun Ravi and Molly Wei, who have been charged with violating Tyler's privacy after livestreaming video of Tyler's sexual encounter with another male without his knowledge.
According to ABC News, New Jersey's state law against "bias intimidation" makes it a criminal offense to invade someone's privacy because of sexual orientation. The word "because" may be the sticking point. The publicly released information available so far can easily point to this crime being motivated by other factors. Motivations of personal animus toward Tyler fit the evidence just as easily. So does the motivation to simply pull an idiotic and appalling "prank."
Either way, invasions of privacy are felony offenses. While references to Tyler's sexuality appear on tweets that Ravi posted to his Twitter account, none of them use anti-gay epithets or indicate overt hostility toward Tyler's sexuality — at least what we know so far of Ravi's postings so far. Demonstrating that Tyler was singled out specifically because of his sexuality in a court of law may prove difficult, unless prosecutors have found further evidence that they haven't made public yet.
Another Student Suicide?
Jim Burroway
October 1st, 2010
Campus Pride issued a press release announcing a possible fourth suicide of an LGBT student. The latest case involves Raymond Chase, a Johnson & Wales University student in Providence, Rhode Island. He had reportedly hung himself in his dorm room on Wednesday, Sept 29.
I would urge caution in jumping to conclusions about what may have led to Raymond's suicide at this time. Campus Pride says, "The suicide of this openly gay young man is for reasons currently unknown," but urges action be taken to address youth bullying and harassment.
Body Pulled From Hudson Identified As Tyler Clementi
Jim Burroway
September 30th, 2010
The New York Medical Examiner's office has confirmed that a body that was pulled from the Hudson River above the George Washington Bridge is that of Tyler Clementi:
Ellen Borakove, a spokeswoman for the New York City Medical Examiner's office, said the death was ruled a suicide, with the cause listed as drowning, with blunt impact injuries.
Tyler, an eitheen-year-old Rutgers freshman, jumped off the George Washington Bridge after his sexual encounter with another male student was livestreamed on the Internet without his knowledge by his roommate. Police have charged the roommate, Dharan Ravi, and another freshman, Molly Wei with several counts of violating Tyler's privacy. They face up to five years' imprisonment for each count.
Asher Brown's School District To Hold Candidate Forum Oct 19
Jim Burroway
September 30th, 2010
A reader sent me this via email:
Jim, you may be aware that on Oct. 19 the Cypress-Fairbanks ISD is holding a candidate's forum for the people running for their Board of Trustees?  I live too far away to attend, but someone should be there to ask the candidates some questions.  Do you know of any plans?
I wasn't aware, but I am now. School Board Trustees are the ones who set policy and are ultimately responsible for the actions of the school district. In Cy-Fair's case, the district had been ignoring what now appears to be a long-running problem with bullying, long before thirteen-year-old Asher Brown took his life earlier this week. School officials claimed not to know anything about Asher's tormentors. Now they are trying to shift the blame for Asher's death to his parents.
It might be a good thing to clear out the entire Board of Trustees in November, but it only makes sense to do so if those who are running against the incumbents are actually any better. This candidates' forumwould be an excellent time to ask some very hard questions. Mark your calendars for Tuesday, Oct. 19 from 7 to 9 p.m., in the Board Room of the Instructional Support Center (10300 Jones Road). The forum will also be posted on the web the following day.