Tyler Clementi May Have Reached Out To Gay Website For Advice Before Committing Suicide
Jim Burroway
September 30th, 2010
Gawker has found some posts from a forum at justusboys.com (registration required) written by someone with the handle of "cit2mo," who describes a situation remarkably similar to Tyler Clementi, the Rutgers freshman who committed suicide after his roommate surreptitiously videoed him having sex with another man and broadcasted it on the Internet. The emails are dated September 21 through the early morning of September 22, the day Tyler jumped off the George Washington Bridge.
In the first email on the morning of September 21, "cit2mo" writes:
so the other night I had a guy over. I talked to my roommate that afternoon and he had said it would be fine w/him. I checked his twitter today. he tweeted that I was using the room (which is obnoxious enough), AND that he went into somebody else's room and remotely turned on his webcam and saw me makeing out with a guy. given the angle of the webcam I can be confident that that was all he could have seen.
A couple hours later, "cit2mo" comes back again:
and so I feel like it was "look at what a fag my roommate is"
–other people have commented on his profile with things like "how did you manage to go back in there?" are you okay?"

and the fact that the people he was with saw my making out with a guy as the scandal whereas i mean come on…he was SPYING ON ME….do they see nothing wrong with this?
In this post, "cit2mo" said that he decided to fill out a room change request form, but noted that changes were not guaranteed.  Later that evening "cit2mo" responds to a suggesting that the spying could be against school policy. "cit2mo confirms that he has found the policy and that anyone who violates it could be expelled. But he takes little comfort in that:
the only things is…there are too many 'could's ….the fact that he didn't ACTUALLY record me (to my knowledge) and the fact that the shool really prolly won't du much of anything…
"cit2mo" then says he will speak to his Residential Adviser. It appears at this time he hasn't actually spoken to anyone at the university yet. A few hours later, "cit2mo" posts again:
so I wanted to have the guy over again.

I texted roomie around 7 asking for the room later tonight and he said it was fine.

when I got back to the room I instantly noticed he had turned the webcam toward my bed. And he had posted online again….saying…."anyone want a free show just video chat me tonight"…or something similar to that….

soooo after that…..

I ran to the nearest RA and set this thing in motion…..
we'll see what happens……

I haven't even seen my roommate since sunday when i was asking for the room the first time…and him doing it gain just set me off….so talking to him just didn't seem like an option….

meanwhile I turned off and unplugged his computer, went crazt looking for the other hidden cams….and then had a great time.
All of this corresponds roughly to the tweets from Clementi's roommate, Dharun Ravi, who with Molly Wei, have been arrested and charged with invasion of privacy.
"cit2mo's" last post is early on the morning of September 22, after he had spoken to the RA:
he seemed to take it seriously…
he asked me to email him a written paragraph about what exactly happened…
I emailed it to him, and to two people above him….
That was early Wednesday morning. "cit2mo's" posts seemed very calm and rational.  Tyler jumped off the George Washington Bridge at about 9:00 that evening. If "cit2mo" is Tyler — and it seems very likely — then that still leaves an almost fifteen hour gap where we don't know what happened. Did he receive a message from the university that he interpreted as hopeless? Did the tauntings increase to an unbearable scale? I imagine police investigators will be looking into all of these possibilities and more.
Texas School Officials Suggest Parents To Blame for Asher Brown's Suicide
Jim Burroway
September 30th, 2010
After thirteen-year-old Asher Brown committed suicide after years of bullying at Hamilton Junior High in Cypress, Texas, school officials first claimed that they didn't know Asher was being bullied. Asher's parents however deny that. "That's absolutely inaccurate — it's completely false," Amy Truong said. "I did not hallucinate phone calls to counselors and assistant principals. We have no reason to make this up. … It's like they're calling us liars."
Now school officials are trying a new and far more loathsome and disgusting tactic:
In a statement released Wednesday afternoon, Cypress-Fairbanks ISD said the district's counseling and psychological teams would be expanding crisis services for students at Hamilton.

"The district, together with the Hamilton community, is saddened by the death of Asher Brown," the statement read. "A district administrative team is conducting a thorough and involved investigation into the allegations of bullying that have been made since the death of Asher Brown. Although the investigation is not completed, the initial findings indicate that Asher's personal and family histories were very complicated." [Emphasis mine]
Meanwhile seventeen-year-old student Jayron Martin has come forward again to remind everyone about the bullying he experienced in the very same school district just last November, when he was beaten with a metal pole. He suffered a concussion from those injuries. That attack occurred after Jayron reported that he had been threatened to two assistant principals, who did nothing to protect him.
How many red flags should administrators be allowed to ignore before they're held criminally liable?
Tyler Clementi's Circle of Abusers Widen
Jim Burroway
September 29th, 2010
The Daily Beast sheds some more light into the harassment that Rutgers University freshman Tyler Clementi likely suffered in the days leading to his suicide. Tyler committed suicide after his roommate broadcast video over the Internet of him having a sexual encounter with another man. Tyler's roommate, Dharun Ravi, announced those broadcasts via Twitter:
Three days before Clementi jumped off the George Washington Bridge, known by police as "surefire" for suicides, Ravi had tweeted, "Roommate asked for the room till midnight. I went into molly's room and turned on my webcam. I saw him making out with a dude. Yay." Although the feed has been deleted, caches turned up the roll. On Sept. 22, Ravi tweeted, "Anyone with iChat, I dare you to video chat me between the hours of 9:30 and 12. Yes it's happening again." That was the night Clementi was last heard from.

While Ravi and Wei purged their Twitter feeds, their friends did not. Ravi's friend from high school and fellow Rutgers student Nikhil Mashettiwar tweeted to his friend on Sept. 20, "we should get our roommates together." The day after Clementi apparently killed himself, Mashettiwar tweeted, "Gay kid in class: i hate when i like have to repeat myself." Mashettiwar did not respond to requests for comment about his tweets and deleted his Twitter feed within an hour of being contacted.
How many others were in on the "joke"? Ravi's Twitter feed reportedly had 150 followers.
Ravi and Molly Wei have been charged with invasion of privacy and face up to five years' imprisonment. Meanwhile, the body of a red-headed young man wearing an orange watch has been recovered from the Hudson River this afternoon. Authorities believe it to be Tyler's body, but are awaiting confirmation from the New York Medical Examiner.
ABC News Covers Recent Suicides
Jim Burroway
September 29th, 2010
Here is ABC New's extra web coverage of Dan Savage's YouTube project, "It Gets Better":
And speaking of "It Get's Better," here's another contribution from a Muslim gay teen. He grew up in a Shia Pakistani family, and he says to hang in there. It Gets Better:
Tyler Clementi's Final Facebook Status: "Jumping off the gw bridge sorry"
Jim Burroway
September 29th, 2010
Tyler Clementi, the eighteen-year-old Rutgers freshman who committed suicide after his roommate broadcast hidden camera videos on the Internet of Tyler having a sexual encounter in his dorm room, had changed his Facebook status to "Jumping off the gw bridge sorry" on Wednesday, September 22. Witnesses saw someone jump off of the George Washington Bridge on Wednesday evening at about 9:00 pm. Police found his wallet with his driver's license and Rutgers I.D. on the bridge's walkway, and his car, computer and cell phone were found nearby.
It has been a week since Tyler's suicide, and his body had not been found. The New York Times tonight however is reporting that police say they have found the body of a young man in the Hudson River north of the bridge and were trying to identify it.
Tyler's roommate, Dharun Ravi, and fellow Rutgers freshman, Molly Wei, have each been charged with two counts of invasion of privacy. Authorities charge that they used a hidden webcam to live stream a sexual encounter between Tyler and another man. Ravi had alerted people to the live stream via a Twitter post on September 19, saying "Roommate asked for the room till midnight. I went into molly's room and turned on my webcam. I saw him making out with a dude. Yay."
Ravi was charged with two additional counts of invasion of privacy for trying to set up another surreptitious broadcast on September 21, the day before Tyler's suicide. He announced that attempt again on his Twitter feed, saying ""Anyone with iChat, I dare you to video chat me between the hours of 9:30 and 12. Yes it's happening again." That second attempt was unsuccessful. Ravi's Twitter feed, which had 150 followers, has since been taken down.
Ravi surrendered to police on Tuesday and was released on $25,000 bail. Wei, who turned herself in on Monday, has been released on her own recognizance. Ravi and Wei both had been classmates together in high school. They now face up to five years imprisonment for each count.
The New York Times notes that Tyler's death, in addition to the horrendous tragedy that it is, also represents a cruel irony:
The timing of the news was almost uncanny, coinciding with the start of "Project Civility" at Rutgers, the state university of New Jersey. Long in the planning, the campaign will involve panel discussions, lectures, workshops and other events intended to raise awareness about the importance of respect, compassion and courtesy in everyday interactions.

Events scheduled for this fall include a workshop for students and administrators on residential life on campus, called "Respect Resides at Rutgers," and a panel discussion titled "Uncivil Gadgets? Changing Technologies and Civil Behavior."
Tyler was an accomplished violinist who was attending Rutgers on a college scholarship from the Ridgewood Symphony Orchestra for his musicianship and leadership. His family released a statement earlier today:
"Tyler was a fine young man, and a distinguished musician. The family is heartbroken beyond words. They respectfully request that they be given time to grieve their great loss and that their privacy at this painful time be respected by all."
A memorial page for Tyler has been set up on Facebook. Nearly 6,000 people have joined the page as of 9:30 EST this evening.
Rutgers Student Commits Suicide Following Anti-Gay Harrassment
Jim Burroway
September 29th, 2010
It's not just high school kids being bullied and humiliated to their deaths:
A Rutgers University freshman killed himself after two classmates used a hidden dorm room camera to splash his sex life across the internet, sources told the Daily News.

A distraught Tyler Clementi, 18, left his wallet on the George Washington Bridge before plunging to his death in the Hudson River last Wednesday, sources said.

A Twitter post from one of the students accused of streaming the sexual encounter live on the internet indicated Clementi, a renowned high school violinist, was with another man.

"Roommate asked for the room till midnight," read the post from Dharun Ravi, 18. "I went into Molly's room and turned on my webcam. I saw him making out with a dude. Yay."

The Twitter post went up Sept. 19 – three days before Clementi's suicide.
Ravi and another accomplice, Molly Wei, also 18, were charged with two counts each of invasion of privacy for the Sept. 19 livesreaming broadcast. Ravi was charged with two more counts for trying to arrange a second livestreamign session. New Jersey's privacy laws make it a crime to transmit or view images of nudity or sexual contact with an individual without that person's consent. Ravi and Wei both face up to five years' imprisonment for each count.
Bakersfield-Area Teen Dies After Suicide Attempt; No Charges Will Be Filed
Jim Burroway
September 29th, 2010
Another day, another gay teen is dead:
Seth Walsh, the Tehachapi 13-year-old who hanged himself from a tree in his back yard after years of being bullied, died Tuesday afternoon after nine days on life support.

Tehachapi police investigators interviewed some of the young people who taunted Seth the day he hanged himself and determined despite the tragic outcome of their ridicule, their actions do not constitute a crime.

"Several of the kids that we talked to broke down into tears," Jeff Kermode, Tehachapi Police Chief, said. "They had never expected an outcome such as this."
Seth had been picked on for years because he was gay, but fellow classmates said that the staff at Jacobsen Middle School offered Seth no help or protection. People run red lights without expecting anyone to die in a horrific traffic accident, but they are charged with manslaughter or negligent homicide. Red lights were flashing at Tehachapi just as brightly and a child is dead because of the direct actions of his peers and the negligence of school officials. But they get a pass because, well heck, nobody meant nuttin' by it. It was all just harmless fun. It just goes to show how seriously too many school administrators take the lives of gay students in 2010.
Just another dead gay kid, age 13
Timothy Kincaid
September 28th, 2010
On another website I've been having a conversation with some folk who "do not perceive homosexuality to be a normal or healthy human variation or way of living." And they support Focus on the Family in their opposition to targeted anti-bullying programs because such programs are all just a cover to "pass off pro-gay political fluff as curriculum in the guise of bullying prevention."
And because they support the cultivation and continuance of a culture of disapproval towards homosexuality, they oppose anything that might suggest to kids that it's ok to be gay. They even fear that telling kids not to pick on others due to sexual orientation might make some vulnerable questioning kid identify with being gay and send him on a path to sin and misery.
I could understand such fears if we were talking in the abstract. I could consider the fear and ignorance behind their concerns and try and find a way to assure them that just because a school accepts gay kids does not mean that it rejects those who believe that sexuality outside of the confines of a bronze age morality code is sinful.
But then I read stories like this one. (Houston Chronicle)
Asher Brown's worn-out tennis shoes still sit in the living room of his Cypress-area home while his student progress report — filled with straight A's — rests on the coffee table.

The eighth-grader killed himself last week. He shot himself in the head after enduring what his mother and stepfather say was constant harassment from four other students at Hamilton Middle School in the Cypress-Fairbanks Independent School District.

Brown, his family said, was "bullied to death" — picked on for his small size, his religion and because he did not wear designer clothes and shoes. Kids also accused him of being gay, some of them performing mock gay acts on him in his physical education class, his mother and stepfather said.
I am so f*cking sick of this. This little boy, 13 years old, was trying to come to terms with his sexuality (he had just come out to his family). His parents were trying their hardest to help. But they could not get his school to support them.
School district spokeswoman Kelli Durham said no students, school employees or the boy's parents ever reported that he was being bullied.

That statement infuriated the Truongs, who accused the school district of protecting the bullies and their parents.

"That's absolutely inaccurate — it's completely false," Amy Truong said. "I did not hallucinate phone calls to counselors and assistant principals. We have no reason to make this up. … It's like they're calling us liars."
And this just makes me insane.
On the last week of his life he was kicked down a flight of stairs. When he tried to retrieve his book bag, other students kicked his books away. The school "turned up no witnesses."
But is isn't just the administrators that are morally responsible for Asher's death. It is also all of those "good Christian people" who support Focus on the Family and their campaign to prevent schools from protecting gay kids.
I can understand how someone might not want a program that "promotes homosexuality." But I cannot for the life of me understand their priorities. Is it really all that important to them that no one at Asher Brown's school tell him that he's okay and stop other students from tormenting him?
Because what we are seeing is the alternative. And I cannot fathom how you could possibly decide that it's better for small gay children to die than support them.
UPDATE: reader tobyk reminds us that this is the same school district whose administrators refused to help Jayron Martin, a gay kid who was left with a concussion after being beaten with a metal pole.
Dan Savage: It Gets Better
Jim Burroway
September 25th, 2010
The news about Billy Lucas, the Indiana teen who committed suicide after his bullying classmates assaulted him with anti-gay epithets and told him to go home and kill himself, has shocked the conscience of people everywhere — except for his fellow classmates who continued to leave epithets on his Facebook memorial page.
It's tough, it's really tough to read about these horrible tragedies which occur all-too-frequently, and it's outrageous when we see anti-gay activists like Focus On the Family deliberately setting out to preserve the intolerable status quo. Dan Savage discussed his reaction to Billy's suicide in a recent Savage Love column:
"My heart breaks for the pain and torment you went through, Billy Lucas," a reader wrote after I posted about Billy Lucas to my blog. "I wish I could have told you that things get better."

I had the same reaction: I wish I could have talked to this kid for five minutes. I wish I could have told Billy that it gets better. I wish I could have told him that, however bad things were, however isolated and alone he was, it gets better.

But gay adults aren't allowed to talk to these kids. Schools and churches don't bring us in to talk to teenagers who are being bullied. Many of these kids have homophobic parents who believe that they can prevent their gay children from growing up to be gay—or from ever coming out—by depriving them of information, resources, and positive role models.

Why are we waiting for permission to talk to these kids? We have the ability to talk directly to them right now. We don't have to wait for permission to let them know that it gets better. We can reach these kids.
Dan and his partner have created a wonderful video describing their difficult experiences in school, but the focus is on the fact that as soon as they made it through high school, it got better. Much, much better. As Terry, Dan's partner of sixteen years, put it:
Honestly, things got better the day I left high school. I didn't see the bullies every day. I didn't see people who harassed me every day. I didn't have to see the school administrators who did nothing about it every day. Life instantly got better.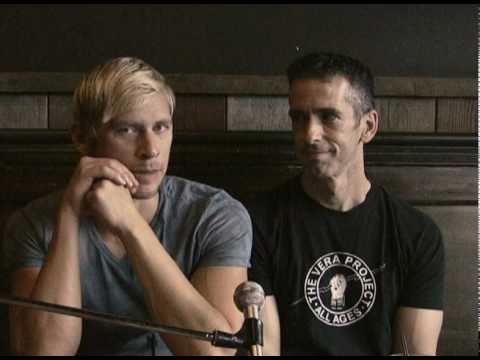 The decision to end one's life hinges on the hopelessness of believing that things will never get any better, that the hell you're living today is as it always will be. Dan encourages young people to consider that their lives can be long, and if they can see their way clear to make it through the situation they find themselves in now, things really will get better:
If there are fourteen and fifteen and sixteen-year-olds — thirteen-year-olds, twelve-year-olds — out there watching this video, what I'd love you to take away from it really is that it gets better. However bad it is now, it gets better. And it can get great and it can get awesome. Your life can be amazing. But you have to tough this period of it out and you have to live your life so that you're around for it to get amazing. And it can and it will.
Dan has started a YouTube channel called "It Gets Better" for people to contribute their own videos. The channel is not for people to dwell on the horrible experiences that they had, but to include those experiences in a broader message of how things got better after high school. Ninety videos have been posted so far. If you want to include your video, you'll find instructions on the channel's home page.
Meanwhile, here's another one: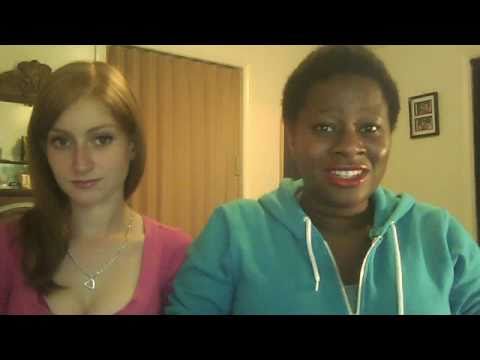 All those years in high school where I was sitting there being like, you know, 'Who understands me? And why can't I find them? Where are they?'

They had been there the whole time waiting for me to get through high school and to graduate and to get up the courage to leave that awful phase behind. Everyone who has supported me, everyone who loves me for who I am, exactly the way I am, they had always been there. They weren't born the day I came out. And they weren't born even a month before I came out. They've been there with open arms just waiting for me to come alive and to realize my potential.

And all the people who are going to be there for you on the other side, they're walking around wondering where you are now. And they're waiting excitedly with open arms.
Greensburg, Indiana: America's Ugliest Town
Jim Burroway
September 17th, 2010
Want more reasons to be furious over Billy Lucas' suicide?
Homophobic hate messages were left Thursday on a memorial page set up for Billy Lucas, a Greensburg High School student who killed himself last week after being mercilessly bullied, friends said. Numerous images were uploaded to a Facebook group, giving visitors a taste of the kind of hate Lucas endured, friends said.

The messages chided the teen about defending himself and made attacks on his presumed sexuality, 6News' Joanna Massee reported. Lucas was found hanged in a barn at his grandmother's house last week. Some of the messages attempted to make light of the way Lucas died.
In Greensburg, bullying doesn't end with death. It goes on beyond the grave to torment those left behind. Greensburg, Indiana right now is the ugliest town in America.
More details from Billy Lucas' last day
Timothy Kincaid
September 17th, 2010
More details have come out about the day that 14-year-old Billy Lucas took life. (WISHTV.com)
His mom last saw him around 8 p.m. that night as he put up the horses. In the police report she says he "was acting strange earlier and called 911…he told the dispatcher he was causing problems for his mom and people should come". She told police she didn't know why he called and told dispatchers there was no problem and not to come.

Billy had been suspended from school that day. Friends say he was fighting back with cuss words against the bullies. They say girls were harassing him in class when he stood up and let the words spew. He was suspended.

Jade Sansing met Billy as he was being harassed a year ago. She tells 24 Hour News 8 of his final days "everything seemed normal, but he did tell me some people were making fun of him and I told him I would help him and I did." Help from Jade is now memories in the Facebook memorial page she created. She says, "I made a Billy Lucas memorial page so I could say my last goodbyes and everyone could know about the bullying." She had to make her last goodbyes on the internet because there was no public funeral for Billy. Jade says the bullies would call Billy "gay and tell him to go kill himself." Karen questions, "You actually heard people tell him go kill yourself?" She answers "yes".
As for the school? They are denying everything.
The coroner and Greensburg school district say there is no evidence bullying led up to the suicide.
There is nothing about this story that doesn't leave me furious and near tears.
With a mother like this, who needs bullies?
Timothy Kincaid
September 16th, 2010
The mother of Billy Lucas is defending Billy… from assumptions that he was gay. (Fox 59)
The mother of a teen who killed himself after being bullied is speaking out. Annie Lucas told the Greensburg Daily News that billy was not gay and added that he was too young to know what he was.

She says quote:"I know everyone has these assumptions but they're not true. I know he was bullied. It wasn't that he was gay. He was bullied for everything."

She goes on to say, "I don't want this to turn into a gay activist thing. I don't want it to turn into anything."
How many gay kids have heard, "you're not gay, you're too young to know anyway" from a parent that was far more concerned about their own social standing, religious opinion, or selfish plans for their child than they were about the mental health of the kid trying to open up to them?
As we've said from the beginning, we don't know if Billy was gay.
But I do know that the bullying he experienced was primarily over assumptions about his sexual orientation. And I do know that if I were a bullied gay kid with this mother, life just might seem unbearable.
And now Annie Lucas is trying to make his death meaningless.

UPDATE: I believe I neglected to share a detail that may have influenced my thinking on this matter. When reading the various news stories about Billy's suicide, I ran across this comment:
Lucas had a history of fighting with his mother and problems at school.
Although I did not include it in my original commentary, it did impact the extent to which this story touched me. I felt that this poor kid may have had no adults in his corner and I do think that it is likely that his lack of a support network at home or school or anywhere really contributed to his overall feeling of worthlessness.
Indiana kid bullied to death
Timothy Kincaid
September 14th, 2010
I'm usually detached enough that this stuff doesn't get to me. But for some reason, Billy Lucas' story has me on the verge of tears. (Fox 59)
He was a teenager who didn't quite fit in. His classmates said Billy Lucas was bullied for being different.

The 15-year-old never told anyone he was gay but students at Greensburg High School thought he was and so they picked on him.

"People would call him 'fag' and stuff like that, just make fun of him because he's different basically," said student Dillen Swango.

Students told Fox59 News it was common knowledge that children bullied Billy and from what they said, it was getting worse. Last Thursday, Billy's mother found him dead inside their barn. He had hung himself.
I am sick of reading this story over and over and over and the only change is the name. But I am even more sick, disgusted, and outraged at hearing "I didn't know" excuses and blame-the-victim justifications from administrators who ignored the abuse – often deliberately.
This time the 'I Don't Give A Damn Award' goes to Principal Phil Chapple, who had no idea that Lucas was being bullied. Nope, no clue.
But he did say this:
"Sometimes he created that atmosphere around him," Chappel said. "Kind of like a little tornado because he went around doing things that made dust fly, I guess."
So Chappel saw dust fly, but never noticed that kids were threatening Billy every day. Un-huh. And he admits that his problems were because "people found out who he was."
So I guess Chappel's version is that Billy "created that atmosphere" by being "who he was" and "went around doing things" that "made dust fly" but Chappel never noticed any bullying, no sir. In his rush to blame Lucas for his own mistreatment, Chappel didn't even see the internal contradiction in his own story.
So now that the news cameras are on him, what is Chappel doing? Is he contacting GLSEN? Is he instating long-tested anti-bullying programs? Is he letting the teachers know that there will be no tolerance for anti-gay bullying? Is he even acknowledging that this has LONG been a problem at Greensburg High? (Eyewitness News)
school administrators met Monday to discuss forming a committee that would include students and parents to help battle the bullying issues
Chappel's newfound awareness of bullying is total bull. Another previous student – one who survived his own suicide attempt – told school officials about his anti-gay bullying. They did nothing.
I guess Chappel thought that he too "created that atmosphere."
When Does Opposition to Suicide Prevention Equal Murder?
Jim Burroway
September 1st, 2010
Three teens at a Minnesota school district have committed suicide over the past year after enduring anti-gay bullying. The Anoka-Hennepin School Board claims that they take bullying seriously, but they've refused to implement anti-bullying education programs aimed specifically at anti-gay bullying — which is precisely the issue that has led to three deaths this year. A group of anti-gay parents have formed a pressure group to support the board's anti-gay stance, and they have the full backing of Focus On the Family:
Focus supports bullying prevention,[Focus On the Family education "expert"Candi] Cushman said. "But this issue is being hijacked by activists. They shouldn't be politicizing or sexualizing the issue of bully prevention."

Cushman founded TrueTolerance.org, which says it helps Christian parents "confront the gay agenda," which she said includes homosexual-themed curricula, books with sexually graphic content and anti-religion stereotypes, assemblies and celebrations.
Nobody is "sexualizing" bullying prevention — there won't be skimpy outfits or go-go dancers or suggestive poses involved with talking about anti-gay violence — and if anyone is politicizing bullying prevention, it's people who, for some strange reason, don't appear interested in ending anti-gay bullying which led to these three deaths.
The best way not to solve a problem is not to talk about the problem. And since Focus' position is that we should not talk about the problem, at some point you have to wonder if, in some unspoken dark corner of their collective souls, they see these suicides as serving their purposes. Focus consistently portrays the "homosexual lifestyle" as synonymous with abject misery — rampant drug abuse, STDs, depression and suicide. And, coincidentally or not, they consistently oppose efforts to constructively address drug abuse, STDs, depression and suicide among gay youth. After all, if we really were to address drug abuse, STDs, depression and suicide among gay youth by actually talking about drug abuse, STDs, depression and suicide among gay youth with an eye toward identifying solutions to these problems instead of using those problems as a hammer, then drug abuse, ST's, depression and suicide among gay youth might actually go down. And the "homosexual lifestyle" won't seem so full of misery, will it?
Rekers' Legacy Includes Attempted Suicide
Jim Burroway
May 17th, 2010
Before discredited anti-gay activist George Rekers was found to have hired a rentboy to "lift his luggage," Rekers had been one of the major so-called "researchers" into the ostensible causes and cures of homosexuality. Rekers research, however was anything but impartial, taking as it does an a priori assumption that all homosexuality is disordered, and that, according to Rekers, it is always caused by improper parenting despite mountains of evidence to the contrary. Those theories have led to Rekers' adoption of abusive "therapies" and at least one attempted suicide.
A couple of weeks ago, Jeremy Hooper at GoodAsYou discovered a 1976 newspaper article describing UCLA's "Gender Identity Clinic" which was jointly run by Drs. Ivar Lovaas and Rekers while Rekers was at the Fuller Theological Seminary. The article describes a series of aversion therapy experiments which were conducted on pre-pubertal elementary school-aged boys who showed signs of effeminate behavior and mannerisms. One four-year-old who entered the program in 1974, was identified as "Kraig." That "treatment" had this effect after only "ten months of behavior modification which included spankings for wrong choices":
He was, at the start, passive, non-assertive, allowed others to tease him. Now, he "regularly returns aggressiveness in his male-peer interactions." In fact, the researchers write, Kraig's mommy was alarmed at her son's transformation into "a roughneck" — so reckless in play that he was hurting imself and damaging the furniture. The psychiatrists reassured the mother that her son's "mild delinquent" behavior would be far easier to overcome in later years than effeminacy.
A competent therapist would have seen "Kraig's" aggressive behavior as a classic warning sign. Abused children often become aggressive to the point of "delinquency." But Rekers was no competent therapist, and instead held "Kraig" up as a poster-boy for his abusive treatments. The Miami New Times today reports that in 2001, there was a follow-up of "Kraig," which showed the results of the abuse that he suffered.
At age 18, shamed by his childhood diagnosis and treatment, Rekers's poster boy attempted suicide, according to Gender Shock, a book by journalist Phyllis Burke.
Rekers recently resigned from the National Association for the Research and Treatment of Homosexuality (NARTH), where he was also a member of NARTH's "Scientific Advisory Committee." Another former member of NARTH's advisory committee, Joseph Berger, in 2006 endorsed bullying and teasing of transgender children as a legitimate form of treatment. In a message posted to NARTH's now-defunct blog, Berger wrote:
I suggest, indeed, letting children who wish go to school in clothes of the opposite sex – but not counseling other children to not tease them or hurt their feelings.

On the contrary, don't interfere, and let the other children ridicule the child who has lost that clear boundary between play-acting at home and the reality needs of the outside world.

Maybe, in this way, the child will re-establish that necessary boundary.
Birds of a feather…
Mother of Bullying Victim Speaks Out
Jim Burroway
April 24th, 2009
Sirdeaner Walker's 11-year-old son, Carl Walker-Hoover, recently took his own life after having been continually harassed with anti-gay taunts. Yesterday, Sirdeaner appeared on Ellen DeGeneres' show to tell her story and to plead for an end to bullying.

Another Anti-Gay Bullying Suicide
Jim Burroway
April 21st, 2009
Six hundred people gathered this evening to remember Jaheem Herrera, an 11-year-old Atlanta-area boy who hanged himself at home after relentless anti-gay bullying at his elementary school. According to his family, Jaheem came home from school last Thursday and hanged himself with a belt in his bedroom closet.
The DeKalb County schools, where Jaheem attended elementary school, reportedly have an anti-bullying program in place. But one classmate reported witnessing a bullying incident in the boys room that was so severe that Jaheem passed out. According to Jaheem's mother, she repeatedly complained to school officials about Jaheem's harassment, but nothing was done.
This latest death follows two other recent bullying-related suicides. Eleven-year-old Carl Joseph Walker-Hoover of Springfield, Massachusetts hanged himself with an electrical cord after repeated bullying with gay taunts. Seventeen-year-old Eric Mohat of Mentor, Ohio killed himself after a classmate publicly dared him in class to shoot himself. He was repeaetedly called "queer," "fag," and "homo," often in front of his teachers.
Research: Anti-Gay Harassment in Childhood Leads To Poor Adult Health
Jim Burroway
January 28th, 2009
Mark S. Friedman, Michael P. Marshall, Ron Stall, JeeWon Cheong, Eric R Wright. "Gay-related development, early abuse and adult health outcomes among gay males." AIDS and Behavior 12, no. 6 (November 2008): 891-902. Abstract available at DOI 10.1007/s10461-007-9319-3.
The Urban Men's Health Survey (UMHS) has revealed a lot of useful information in the decade since it was conducted. Much of it "dismaying," in the words of Ron Stall, who worked on the survey at the Centers for Disease Control and Prevention and is now at the University of Pittsburgh. Stall was one of four researchers from the University of Pittsburgh (joined by a fifth researcher from Indiana University – Purdue University Indianapolis) who analyzed a subset of that data and concluded that "experience of homophobic attacks against young gay/bisexual male youth helps to explain heightened rates of serious health problems among adult gay men."
The UMHS was a telephone interview of a probability sample of men who have sex with men (MSMs) living in four cities: San Francisco, New York, Los Angeles, and Chicago. The survey was conducted between November 1996 and February 1998, with 2,881 UMHS participants being asked a wide-ranging battery of questions resulting in 855 variables. The results of that survey were fed into a database, which scores of researchers have been mining ever since for dozens of studies covering many different topics. Dr, Mark Friedman, who has previously investigated the link between anti-gay hostility and suicide among young gay males, led a team which poured over responses to key questions in that database to see if a link could be established between anti-gay hostility against young gay men and adverse health outcomes as adults.
Among the many questions in that survey, participants were asked about their experiences, if any, with parental physical abuse, gay-related harassment during childhood and adolescence, and forced sex. They were also asked about four gay-related identity milestones: the age at which they became aware of their same-sex attractions, age of first same-sex sexual activity, age of deciding that they were gay, and age of first disclosure that they were gay.
Participants were also asked about current depression, HIV serostatus, sexual risk behavior during childhood, partner abuse during adulthood, anti-gay victimization during adulthood, and suicide attempts during childhood.
Dr. Mark Friedman and associates used the responses from these questions from 1,383 men aged 18 through 40, and divided them into three categories (early bloomers, middle bloomers and late bloomers) according to how participants answered questions based on the four gay-related identity milestones. Then, by looking at the answers to the other questions, they were able to demonstrate three principle findings:
1) Gay males who developed early with respect to their sexual orientation were much more likely to experience anti-gay harassment and sexual abuse during adolescence than middle bloomers and late bloomers. This might be something of a "duh" conclusion since it stands to reason that those who are more visibly gay draw more attention than those who aren't, and those who are visibly gay earlier have more time in which to experience anti-gay harassment and sexual abuse. Nevertheless, it's important to establish this finding statistically, because it leads to the next finding.
2) Those early bloomers were also more likely to anti-gay victimization, depression, and become HIV-positive as an adult. Taken alone, this finding might play into the hands of anti-gay activists who contend that gay youth should remain closeted and continue to deny their true experiences for as long as possible. Well, not so fast, because…
3) While early bloomers were more likely to experience adverse health outcomes as adults, it wasn't just because they were early bloomers. Friedman and associates found that harassment and violence were very common experiences among all young gay and bisexual males. Regardless of "bloomage," 74% reported experiencing anti-gay harassment and 24% experienced parental physical abuse before the age of 17. And these experiences were capable of statistically predicting specific negative health outcomes as adults:
Early gay-related harassment was found to be positively associated with gay-related victimization in adulthood;
early parental abuse was found to be positively associated with partner abuse, gay-related victimization, depression, attempted suicide and becoming HIV-positive;
and early forced sex was positively associated with adult partner abuse, depression, engagement in high-risk sex, and becoming HIV-positive.
The men in this survey became adults, on average, in the mid 1980′s. We don't know whether adolescents today experience statistically the same levels of abuse and harassment as adolescents did then. But the authors conclude that regardless of the extent of anti-gay harassment today, that:
"…a compelling case can still be made that the three sets of findings above, as a whole, support the hypothesis that the experience of homophobic attacks against gay youth contribute to health disparities among gay men. … [T]his suggests that their experience of abuse is related to homophobia and that these experiences in part determine the adult health problems that gay men often experience.

"To summarize, some of the health disparities of gay and bisexual men may have their genesis in these individuals' childhood and adolescent years given that these disparities are already in place by early adulthood. The findings described above support the hypotheses that the disparities appear to be due, in part, to the timing of [gay-related development] and the violence these individuals experience related to being gay during their formative years."
This week is National No Name Calling Week, sponsored by the Gay, Lesbian and Straight Education Network (GLSEN). According to GLSEN's non-representative survey of 6,209 middle and high school students, 86% of LGBT students experienced harassment at school in the past year, 61% felt unsafe at school because of their sexual orientation, and 33% skipped a day of school in the past month because of they felt unsafe. This survey isn't statistically representative nationwide, but that's beside the point. They found an awful lot of harassed and frightened kids out there.
Of course, Focus On the Family is against No Name Calling Week, complaining that it has a hidden agenda. And they're right; it does. The "hidden agenda" consists of safer youth and healthier adults, which Focus continues to oppose at all costs. After all, they've invested a lot of energy in maintaining the image of gay men as depressed, suicidal and unhealthy. Now we know that their own policy solutions will only serve to perpetuate that image.
PFOX Misrepresents LGBT Suicide Research
Jim Burroway
July 22nd, 2008
It's very difficult to imagine a more disgusting, callous and cynical act than exploiting the very real problem of LGBT youth suicides for political gain. But that is exactly what PFOX has done. And they did it by deliberately misrepresenting some of the important research studying the very real problem.
PFOX recently responded to a Washington Post article on Gay-Straight Alliances in schools last week:
The Washington Post recently ran a sympathetic article about a 15-year-old boy named Saro who described his homosexual feelings and how Gay Straight Alliance student clubs help such gay teens to deal with discrimination and bullying in high school and middle school.

"What the article failed to describe," said PFOX Executive Director Regina Griggs, "is the danger of young sexually confused teens self-identifying as gays at an early age. Research has shown that the risk of suicide decreases by 20% each year that a person delays homosexual or bisexual self-labeling. Early self-identification is dangerous to kids."
What Griggs failed to describe was exactly what the article she referenced actually said. That article was "Risk Factors for Attempted Suicide in Gay and Bisexual Youth" by Dr. Gary Remafedi and colleagues (Pediatrics 87 (June 1991): 869-875). This study only looked at a non-representative sample of 137 boys, which means that it is not the kind of study one can draw such specific conclusions. Among the many caveats of this study was that "The circumstances, prevalence, and severity of suicide attempts in this cohort may not reflect the general population of homosexually oriented boys."
Wayne Besen contacted Dr. Remafedi, who supplied this response:
My work has been cited by PFOX in response to a Washington Post article on gay-straight alliances (GSA)," wrote Dr. Remafedi. "PFOX misuses one of my studies on suicide attempts in gay youth to argue that people should not identify their sexual orientation at young ages. Our findings do not support the contention that young people choose their identity or the timing of events in identity formation. Nor is there any evidence that the availability of GSAs influences those developmental processes.
The False Witness of Focus on the Family
Jim Burroway
June 20th, 2006
Wayne Besen, founder of Truth Wins Out, has been closely following some recent statements coming from Melissa Fryrear of Focus in the Family, who has misrepresented research twice in as many days.
Yesterday, Wayne reported on Melissa Fryrear's claims that a recent Canadian study on youth suicide links "pro-gay advocates" with a higher number of suicide attempts by gay and lesbian youths. In her press release, she says:
"Regrettably, they think they have to embrace homosexuality because pro-gay advocates told them that they were born gay," she said. "And that is absolutely not true."
Unfortunately for Ms. Fryrear, Wayne asked the researcher, Dr. Elizabeth Saewyc about Ms. Fryrear's statement, and this is what he learned:
When contacted about Focus on the Family's claims, Saewyc, the study's principal investigator, said she was "disturbed" by what "seems to be an attempt to make their opinions more credible by linking them to scientific research — even though the research doesn't support those beliefs." She said Focus on the Family draws conclusions well beyond the study results by claiming that lesbians are suicidal because they are "embracing homosexuality," as well as other inaccuracies in their article.

"Population surveys cannot determine cause and effect," Saewyc explained, "they can only suggest possible links. Even so, other researchers have not found these sorts of links, and neither have we."
The Canadian Press has since picked up the story. When they asked Dr. Saewyc for a comment, she responded:
"The research has been hijacked for somebody's political purposes or ideological purposes and that's worrisome."

In fact, said Saewyc, American studies have noted that gay teenagers are at the highest risk of suicide before they come out of the closet. After that, they do quite well unless they're harassed.

"If they're trying to kill themselves because they're embracing homosexuality, one would logically conclude they should all be suicidal," said Saewyc.
The Canadian Press then asked Ms. Fryrear to respond, and that's when she chose to misrepresent psychological research for a second time:
Some clinical studies, including one by Dr. Robert Spitzer, have linked contemplating suicide to unwanted attractions to the same sex, she said.
Now, I've read Dr. Spitzer's study, and can assure you it says no such thing. But for good measure, Wayne asked Dr. Spitzer directly, who responded:
"Unfortunately Focus on the Family has once again reported findings of my study out of context to support their fight against gay rights," said Dr. Robert Spitzer, a professor of psychiatry at Columbia University. …

"Although a third of the subjects in my study reported having had serious thoughts of suicide related to their homosexuality, not one of them blamed the gay rights movement's advocating a 'born-gay' theory of homosexuality as the cause of their suicidal thinking," said Spitzer.
Dr. James Dobson's Focus on the Family often seeks the moral high ground when exploring issues concerning the family and the broader culture. Unfortunately, his "Gender Issues Analyst" needs to brush up on the ethics of misquoting legitimate scientific research. Otherwise, it's just another False Witness in the service of bigotry.