How Suicides Serve the Anti-Gay Agenda
Jim Burroway
October 3rd, 2010
From Oklahoma City:
Some time back, I asked this question of Focus On the Family and other groups like them: "When Does Opposition to Suicide Prevention Equal Murder?"
I think that with Focus On the Family's response to what are now being called "The September Suicides," we have that answer. The "when" is now. Opposition to suicide prevention equals murder.
I was reminded of that question three times today. First, with the video you see above. And then again when I read this heartfelt and thought-provoking piece by Exodus International vice-president Randy Thomas — that is, until I read where he re-posted Exodus' policy statement on bullying:
In addition, every individual deserves equal protection and every offender should receive equal punishment. We call upon other organizations concerned with preserving the essential equality of all individuals to exhibit impartiality in their policies, rather than singling out some for special treatment. [Emphasis mine]
That last phrase serves a very specific reason: Anti-gay groups like Exodus International and others routinely oppose anti-bullying programs which mention gay people, on the theory that if you don't talk about a problem, it will no longer exist. That's the rationale behind Focus' opposition to anti-bullying programs that talk about gay people.
But of course, we know the problem exists precisely because the specific problem isn't being addressed in schools. The problem exists because school administrators turn a blind eye to gay kids being bullied. It exists because very public people give a green light to bullying. And it exists because people create an atmosphere — administrators, teachers, parents, preachers, and ex-gay program vice-presidents — where they only speak of gay people as problems to be dealt with, struggles to be cured, "choices" to be condemned, and any notion of positive futures to be denied.
And the problem exists precisely because gay kids, along with gay people in general, are already being singled out for special treatment. The special treatment exists in the prohibitions and discrimination written into our laws, where we can't marry, we can't serve in the military, we can be fired from our jobs without cause, and in many states we cannot even claim our spouse's corpse. And this special treatment exists beyond the law and into the hearts of those who protest that we are a threat to society, our families, our children and ourselves.
Against this backdrop, you can see how suicide may begin to look logical for a tormented individual. It becomes an acceptance of an open and unspoken (and yes, sometimes a spoken) invitation to just go ahead and kill yourself and be done with it. After all, if people like Focus and Exodus don't want us to actually name the problem in schools, then the problem for these kids isn't that there are bullies in school. The problem is that these kids are gay. And that is precisely the message that anti-gay groups would have for kids, parents, administrators, politicians and everyone else, to the exclusion of all other messages.
I think it is time to turn the question into a declarative: Opposition to anti-bullying programs and suicide prevention equals murder.
If you don't believe it, then here is my third reminder for today. It's from Dan Savage:
The religious right points to the suicide rate among gay teenagers—which the religious right works so hard to drive up (see above)—as evidence that the gay lifestyle is destructive. It's like intentionally running someone down with your car and then claiming that it isn't safe to walk the streets.

Which is why I argued that every gay teen suicide is a victory for the religious right. Because, you see, your side does use those suicides to "perpetuate [your] agenda." Tony Perkins and all those other oddly effete defenders of "Christian values" and "traditional marriage" will point to this recent spate of gay teen suicides to argue against gay marriage, anti-bullying programs, against allowing gay people to serve in the military—basically, they'll gleefully use these tragedies to justify what they like to call the "Christian, pro-family agenda."
Savage added that profound insight as a quick post script to an already outstanding post. Read the whole thing.
It Gets Better: A Farmboy From Ohio
Jim Burroway
October 3rd, 2010
Brian is from my neck of the woods, perhaps 20 miles from where I grew up.
You can contribute your message of encouragement and support here.
Tyler Clementi On Violin
Jim Burroway
October 2nd, 2010
A small glimpse of what was lost: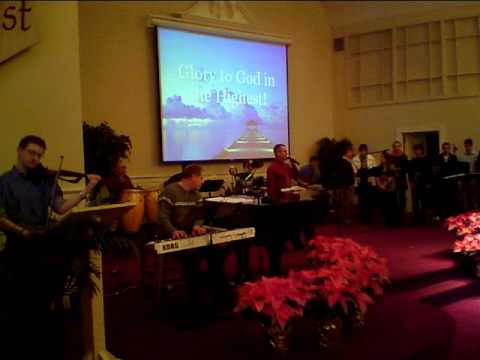 It doesn't have to end this way. This straight guy has a message: it gets better: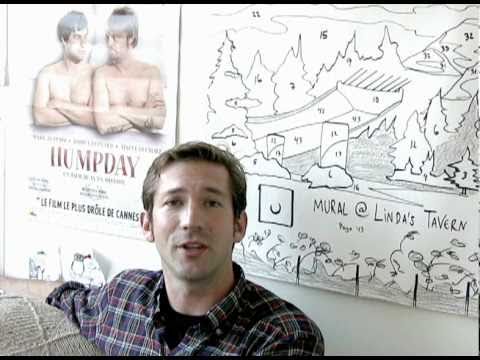 You can contribute to Dan Savage's It Gets Better project with your message of support here.
It Gets Better: With An Apology From An Adult
Jim Burroway
October 2nd, 2010
You can contribute your message of support here.
U.S. Secretary of Education Says "No More" "This Must Stop" to Anti-Gay Bullying, But Legislation Speaks Louder Than Words
Jason Cianciotto
October 1st, 2010
Today Arne Duncan, U.S. Secretary of Education, released the following statement in response to recent tragic incidents of youth committing suicide as a result of pervasive anti-LGBT harassment and bullying in schools and college campuses across the country:
"This week, we sadly lost two young men who took their own lives for one unacceptable reason: they were being bullied and harassed because they were openly gay or believed to be gay. These unnecessary tragedies come on the heels of at least three other young people taking their own lives because the trauma of being bullied and harassed for their actual or perceived sexual orientation was too much to bear.

"This is a moment where every one of us – parents, teachers, students, elected officials, and all people of conscience – needs to stand up and speak out against intolerance in all its forms. Whether it's students harassing other students because of ethnicity, disability or religion; or an adult, public official harassing the President of the University of Michigan student body because he is gay, it is time we as a country said enough. No more. This must stop."
Actually, it's time for the Obama administration and our national LGBT advocacy organizations to actively push for the passage of  the Student Nondiscrimination Act (SNDA) and the Safe Schools Improvement Act (SSIA).
The SSIA, first introduced in the House in 2007, is currently locked up in the House Subcommittees on Early Childhood, Elementary and Secondary Education and Healthy Families and Communities. It amends the Safe and Drug-Free Schools and Communities Act (Title IV of the Elementary and Secondary Education Act as amended by the No Child Left Behind Act) to require schools and districts receiving federal funds to adopt codes of conduct that specifically prohibit bullying and harassment, including on the basis of sexual orientation and gender identity. It also requires states to collect and report data on bullying and harassment to the Department of Education.
On July 8, 2009, Sirdeaner Walker, mother of 11-year-old Carl Joseph Walker-Hoover, testified before that committee in support of SNDA's passage just a few months after Carl committed suicide after experiencing pervasive anti-gay harassment at school. A YouTube clip of her testimony is below and GLSEN provided a transcript here.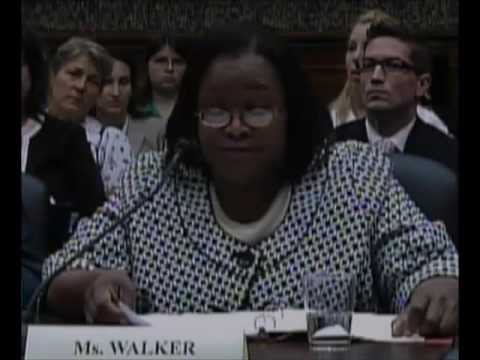 Introduced for the first time in the House and Senate in 2010, SNDA prohibits school programs or activities that receive federal funding from discriminating against any public school student based on actual or perceived sexual orientation or gender identity. SNDA also prohibits discrimination against any public school student because of the actual or perceived sexual orientation or gender identity of a person with whom a student associates or has associated. Discrimination, as defined by SNDA, also includes harassment of a student. SNDA also prohibits retaliation based on an individual's opposition to conduct made illegal by the bill, and it affirms the right of any individual who believes he or she has been harmed under its provisions to pursue legal recourse.
SNDA is currently locked up in the Senate Committee on Health, Education, Labor, and Pensions.
As an undergraduate, my first class on public policy included a variety of theories on how policy becomes law despite a U.S. system of government designed to be slow and deliberate. The theories of John Kingdon reigned supreme and focused, among other things, on a "window of opportunity" opening that creates an often singular opportunity for legislation to be passed, usually due to the convergence of unexpected events that capture the public's and politician's attention.
My broken hear over the rash of suicides in the past month would never reduce those tragedies to political "windows of opportunity." Still, we all have to wonder the proverbial, "if not now, when?" as these two major pieces of legislation languish in a Congress focused on the mid-term election.
We need leadership in Congress, the White House, and in our movement's national organizations to stand up and demand attention to anti-LGBT bullying in more than just words.
It's time to pass SNDA and the SSIA. Period.
It Gets Better
Jim Burroway
October 1st, 2010
You can contribute your message of hope here.
ABC News: New Jersey Prosecuters Considering Hate Crime Charges
Jim Burroway
October 1st, 2010
ABC's Good Morning America is reporting that New Jersey prosecutors investigating Tyler Clementi's suicide are considering adding hate crime charges against Dharun Ravi and Molly Wei, who have been charged with violating Tyler's privacy after livestreaming video of Tyler's sexual encounter with another male without his knowledge.
According to ABC News, New Jersey's state law against "bias intimidation" makes it a criminal offense to invade someone's privacy because of sexual orientation. The word "because" may be the sticking point. The publicly released information available so far can easily point to this crime being motivated by other factors. Motivations of personal animus toward Tyler fit the evidence just as easily. So does the motivation to simply pull an idiotic and appalling "prank."
Either way, invasions of privacy are felony offenses. While references to Tyler's sexuality appear on tweets that Ravi posted to his Twitter account, none of them use anti-gay epithets or indicate overt hostility toward Tyler's sexuality — at least what we know so far of Ravi's postings so far. Demonstrating that Tyler was singled out specifically because of his sexuality in a court of law may prove difficult, unless prosecutors have found further evidence that they haven't made public yet.
Another Student Suicide?
Jim Burroway
October 1st, 2010
Campus Pride issued a press release announcing a possible fourth suicide of an LGBT student. The latest case involves Raymond Chase, a Johnson & Wales University student in Providence, Rhode Island. He had reportedly hung himself in his dorm room on Wednesday, Sept 29.
I would urge caution in jumping to conclusions about what may have led to Raymond's suicide at this time. Campus Pride says, "The suicide of this openly gay young man is for reasons currently unknown," but urges action be taken to address youth bullying and harassment.
Body Pulled From Hudson Identified As Tyler Clementi
Jim Burroway
September 30th, 2010
The New York Medical Examiner's office has confirmed that a body that was pulled from the Hudson River above the George Washington Bridge is that of Tyler Clementi:
Ellen Borakove, a spokeswoman for the New York City Medical Examiner's office, said the death was ruled a suicide, with the cause listed as drowning, with blunt impact injuries.
Tyler, an eitheen-year-old Rutgers freshman, jumped off the George Washington Bridge after his sexual encounter with another male student was livestreamed on the Internet without his knowledge by his roommate. Police have charged the roommate, Dharan Ravi, and another freshman, Molly Wei with several counts of violating Tyler's privacy. They face up to five years' imprisonment for each count.
Asher Brown's School District To Hold Candidate Forum Oct 19
Jim Burroway
September 30th, 2010
A reader sent me this via email:
Jim, you may be aware that on Oct. 19 the Cypress-Fairbanks ISD is holding a candidate's forum for the people running for their Board of Trustees?  I live too far away to attend, but someone should be there to ask the candidates some questions.  Do you know of any plans?
I wasn't aware, but I am now. School Board Trustees are the ones who set policy and are ultimately responsible for the actions of the school district. In Cy-Fair's case, the district had been ignoring what now appears to be a long-running problem with bullying, long before thirteen-year-old Asher Brown took his life earlier this week. School officials claimed not to know anything about Asher's tormentors. Now they are trying to shift the blame for Asher's death to his parents.
It might be a good thing to clear out the entire Board of Trustees in November, but it only makes sense to do so if those who are running against the incumbents are actually any better. This candidates' forumwould be an excellent time to ask some very hard questions. Mark your calendars for Tuesday, Oct. 19 from 7 to 9 p.m., in the Board Room of the Instructional Support Center (10300 Jones Road). The forum will also be posted on the web the following day.
Tyler Clementi May Have Reached Out To Gay Website For Advice Before Committing Suicide
Jim Burroway
September 30th, 2010
Gawker has found some posts from a forum at justusboys.com (registration required) written by someone with the handle of "cit2mo," who describes a situation remarkably similar to Tyler Clementi, the Rutgers freshman who committed suicide after his roommate surreptitiously videoed him having sex with another man and broadcasted it on the Internet. The emails are dated September 21 through the early morning of September 22, the day Tyler jumped off the George Washington Bridge.
In the first email on the morning of September 21, "cit2mo" writes:
so the other night I had a guy over. I talked to my roommate that afternoon and he had said it would be fine w/him. I checked his twitter today. he tweeted that I was using the room (which is obnoxious enough), AND that he went into somebody else's room and remotely turned on his webcam and saw me makeing out with a guy. given the angle of the webcam I can be confident that that was all he could have seen.
A couple hours later, "cit2mo" comes back again:
and so I feel like it was "look at what a fag my roommate is"
–other people have commented on his profile with things like "how did you manage to go back in there?" are you okay?"

and the fact that the people he was with saw my making out with a guy as the scandal whereas i mean come on…he was SPYING ON ME….do they see nothing wrong with this?
In this post, "cit2mo" said that he decided to fill out a room change request form, but noted that changes were not guaranteed.  Later that evening "cit2mo" responds to a suggesting that the spying could be against school policy. "cit2mo confirms that he has found the policy and that anyone who violates it could be expelled. But he takes little comfort in that:
the only things is…there are too many 'could's ….the fact that he didn't ACTUALLY record me (to my knowledge) and the fact that the shool really prolly won't du much of anything…
"cit2mo" then says he will speak to his Residential Adviser. It appears at this time he hasn't actually spoken to anyone at the university yet. A few hours later, "cit2mo" posts again:
so I wanted to have the guy over again.

I texted roomie around 7 asking for the room later tonight and he said it was fine.

when I got back to the room I instantly noticed he had turned the webcam toward my bed. And he had posted online again….saying…."anyone want a free show just video chat me tonight"…or something similar to that….

soooo after that…..

I ran to the nearest RA and set this thing in motion…..
we'll see what happens……

I haven't even seen my roommate since sunday when i was asking for the room the first time…and him doing it gain just set me off….so talking to him just didn't seem like an option….

meanwhile I turned off and unplugged his computer, went crazt looking for the other hidden cams….and then had a great time.
All of this corresponds roughly to the tweets from Clementi's roommate, Dharun Ravi, who with Molly Wei, have been arrested and charged with invasion of privacy.
"cit2mo's" last post is early on the morning of September 22, after he had spoken to the RA:
he seemed to take it seriously…
he asked me to email him a written paragraph about what exactly happened…
I emailed it to him, and to two people above him….
That was early Wednesday morning. "cit2mo's" posts seemed very calm and rational.  Tyler jumped off the George Washington Bridge at about 9:00 that evening. If "cit2mo" is Tyler — and it seems very likely — then that still leaves an almost fifteen hour gap where we don't know what happened. Did he receive a message from the university that he interpreted as hopeless? Did the tauntings increase to an unbearable scale? I imagine police investigators will be looking into all of these possibilities and more.
Texas School Officials Suggest Parents To Blame for Asher Brown's Suicide
Jim Burroway
September 30th, 2010
After thirteen-year-old Asher Brown committed suicide after years of bullying at Hamilton Junior High in Cypress, Texas, school officials first claimed that they didn't know Asher was being bullied. Asher's parents however deny that. "That's absolutely inaccurate — it's completely false," Amy Truong said. "I did not hallucinate phone calls to counselors and assistant principals. We have no reason to make this up. … It's like they're calling us liars."
Now school officials are trying a new and far more loathsome and disgusting tactic:
In a statement released Wednesday afternoon, Cypress-Fairbanks ISD said the district's counseling and psychological teams would be expanding crisis services for students at Hamilton.

"The district, together with the Hamilton community, is saddened by the death of Asher Brown," the statement read. "A district administrative team is conducting a thorough and involved investigation into the allegations of bullying that have been made since the death of Asher Brown. Although the investigation is not completed, the initial findings indicate that Asher's personal and family histories were very complicated." [Emphasis mine]
Meanwhile seventeen-year-old student Jayron Martin has come forward again to remind everyone about the bullying he experienced in the very same school district just last November, when he was beaten with a metal pole. He suffered a concussion from those injuries. That attack occurred after Jayron reported that he had been threatened to two assistant principals, who did nothing to protect him.
How many red flags should administrators be allowed to ignore before they're held criminally liable?
Tyler Clementi's Circle of Abusers Widen
Jim Burroway
September 29th, 2010
The Daily Beast sheds some more light into the harassment that Rutgers University freshman Tyler Clementi likely suffered in the days leading to his suicide. Tyler committed suicide after his roommate broadcast video over the Internet of him having a sexual encounter with another man. Tyler's roommate, Dharun Ravi, announced those broadcasts via Twitter:
Three days before Clementi jumped off the George Washington Bridge, known by police as "surefire" for suicides, Ravi had tweeted, "Roommate asked for the room till midnight. I went into molly's room and turned on my webcam. I saw him making out with a dude. Yay." Although the feed has been deleted, caches turned up the roll. On Sept. 22, Ravi tweeted, "Anyone with iChat, I dare you to video chat me between the hours of 9:30 and 12. Yes it's happening again." That was the night Clementi was last heard from.

While Ravi and Wei purged their Twitter feeds, their friends did not. Ravi's friend from high school and fellow Rutgers student Nikhil Mashettiwar tweeted to his friend on Sept. 20, "we should get our roommates together." The day after Clementi apparently killed himself, Mashettiwar tweeted, "Gay kid in class: i hate when i like have to repeat myself." Mashettiwar did not respond to requests for comment about his tweets and deleted his Twitter feed within an hour of being contacted.
How many others were in on the "joke"? Ravi's Twitter feed reportedly had 150 followers.
Ravi and Molly Wei have been charged with invasion of privacy and face up to five years' imprisonment. Meanwhile, the body of a red-headed young man wearing an orange watch has been recovered from the Hudson River this afternoon. Authorities believe it to be Tyler's body, but are awaiting confirmation from the New York Medical Examiner.
ABC News Covers Recent Suicides
Jim Burroway
September 29th, 2010
Here is ABC New's extra web coverage of Dan Savage's YouTube project, "It Gets Better":
And speaking of "It Get's Better," here's another contribution from a Muslim gay teen. He grew up in a Shia Pakistani family, and he says to hang in there. It Gets Better:
Tyler Clementi's Final Facebook Status: "Jumping off the gw bridge sorry"
Jim Burroway
September 29th, 2010
Tyler Clementi, the eighteen-year-old Rutgers freshman who committed suicide after his roommate broadcast hidden camera videos on the Internet of Tyler having a sexual encounter in his dorm room, had changed his Facebook status to "Jumping off the gw bridge sorry" on Wednesday, September 22. Witnesses saw someone jump off of the George Washington Bridge on Wednesday evening at about 9:00 pm. Police found his wallet with his driver's license and Rutgers I.D. on the bridge's walkway, and his car, computer and cell phone were found nearby.
It has been a week since Tyler's suicide, and his body had not been found. The New York Times tonight however is reporting that police say they have found the body of a young man in the Hudson River north of the bridge and were trying to identify it.
Tyler's roommate, Dharun Ravi, and fellow Rutgers freshman, Molly Wei, have each been charged with two counts of invasion of privacy. Authorities charge that they used a hidden webcam to live stream a sexual encounter between Tyler and another man. Ravi had alerted people to the live stream via a Twitter post on September 19, saying "Roommate asked for the room till midnight. I went into molly's room and turned on my webcam. I saw him making out with a dude. Yay."
Ravi was charged with two additional counts of invasion of privacy for trying to set up another surreptitious broadcast on September 21, the day before Tyler's suicide. He announced that attempt again on his Twitter feed, saying ""Anyone with iChat, I dare you to video chat me between the hours of 9:30 and 12. Yes it's happening again." That second attempt was unsuccessful. Ravi's Twitter feed, which had 150 followers, has since been taken down.
Ravi surrendered to police on Tuesday and was released on $25,000 bail. Wei, who turned herself in on Monday, has been released on her own recognizance. Ravi and Wei both had been classmates together in high school. They now face up to five years imprisonment for each count.
The New York Times notes that Tyler's death, in addition to the horrendous tragedy that it is, also represents a cruel irony:
The timing of the news was almost uncanny, coinciding with the start of "Project Civility" at Rutgers, the state university of New Jersey. Long in the planning, the campaign will involve panel discussions, lectures, workshops and other events intended to raise awareness about the importance of respect, compassion and courtesy in everyday interactions.

Events scheduled for this fall include a workshop for students and administrators on residential life on campus, called "Respect Resides at Rutgers," and a panel discussion titled "Uncivil Gadgets? Changing Technologies and Civil Behavior."
Tyler was an accomplished violinist who was attending Rutgers on a college scholarship from the Ridgewood Symphony Orchestra for his musicianship and leadership. His family released a statement earlier today:
"Tyler was a fine young man, and a distinguished musician. The family is heartbroken beyond words. They respectfully request that they be given time to grieve their great loss and that their privacy at this painful time be respected by all."
A memorial page for Tyler has been set up on Facebook. Nearly 6,000 people have joined the page as of 9:30 EST this evening.