Michigan AG Defends Employee's Cyber-bullying
Jim Burroway
September 30th, 2010
Michigan Attorney General Mike Cox says state Assistant AG Andrew Shirvell is only expressing his opinions, which has nothing to do with his job defending crime victims — including, presumably, victims of cyber-bullying: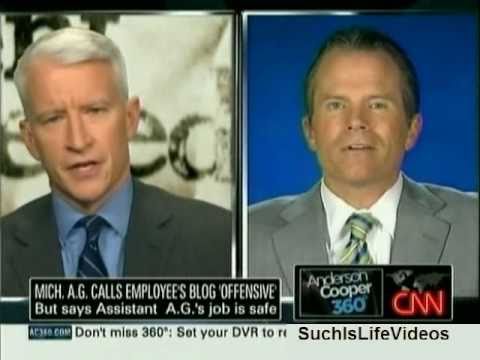 Campus Pride has re-issued its 2010 survey of American college students, which found that 33% of gay and 30% of transgender students, faculty, and staff have seriously considered leaving their institution due to the challenging anti-LGBT climate. Thirteen percent of gay students, faculty and staff and 43% of transgender students, faculty and staff fear for their own physical safety. A 2006 poll by Harris Interactive found that 43% of all teens regardless of sexual orientation have experienced cyber-bullying over the prior year. An Iowa State University study found that LGBT youth are hit especially hard by cyber-bullying.
But AG Cox sees nothing wrong with cyber-bullying this particular college student. After all, what could possibly go wrong?
Oh, by the way — Shirvell served as Cox's campaign manager back in 2006.
Comments