Tyler Clementi May Have Reached Out To Gay Website For Advice Before Committing Suicide
Jim Burroway
September 30th, 2010
Gawker has found some posts from a forum at justusboys.com (registration required) written by someone with the handle of "cit2mo," who describes a situation remarkably similar to Tyler Clementi, the Rutgers freshman who committed suicide after his roommate surreptitiously videoed him having sex with another man and broadcasted it on the Internet. The emails are dated September 21 through the early morning of September 22, the day Tyler jumped off the George Washington Bridge.
In the first email on the morning of September 21, "cit2mo" writes:
so the other night I had a guy over. I talked to my roommate that afternoon and he had said it would be fine w/him. I checked his twitter today. he tweeted that I was using the room (which is obnoxious enough), AND that he went into somebody else's room and remotely turned on his webcam and saw me makeing out with a guy. given the angle of the webcam I can be confident that that was all he could have seen.
A couple hours later, "cit2mo" comes back again:
and so I feel like it was "look at what a fag my roommate is"
–other people have commented on his profile with things like "how did you manage to go back in there?" are you okay?"

and the fact that the people he was with saw my making out with a guy as the scandal whereas i mean come on…he was SPYING ON ME….do they see nothing wrong with this?
In this post, "cit2mo" said that he decided to fill out a room change request form, but noted that changes were not guaranteed.  Later that evening "cit2mo" responds to a suggesting that the spying could be against school policy. "cit2mo confirms that he has found the policy and that anyone who violates it could be expelled. But he takes little comfort in that:
the only things is…there are too many 'could's ….the fact that he didn't ACTUALLY record me (to my knowledge) and the fact that the shool really prolly won't du much of anything…
"cit2mo" then says he will speak to his Residential Adviser. It appears at this time he hasn't actually spoken to anyone at the university yet. A few hours later, "cit2mo" posts again:
so I wanted to have the guy over again.

I texted roomie around 7 asking for the room later tonight and he said it was fine.

when I got back to the room I instantly noticed he had turned the webcam toward my bed. And he had posted online again….saying…."anyone want a free show just video chat me tonight"…or something similar to that….

soooo after that…..

I ran to the nearest RA and set this thing in motion…..
we'll see what happens……

I haven't even seen my roommate since sunday when i was asking for the room the first time…and him doing it gain just set me off….so talking to him just didn't seem like an option….

meanwhile I turned off and unplugged his computer, went crazt looking for the other hidden cams….and then had a great time.
All of this corresponds roughly to the tweets from Clementi's roommate, Dharun Ravi, who with Molly Wei, have been arrested and charged with invasion of privacy.
"cit2mo's" last post is early on the morning of September 22, after he had spoken to the RA:
he seemed to take it seriously…
he asked me to email him a written paragraph about what exactly happened…
I emailed it to him, and to two people above him….
That was early Wednesday morning. "cit2mo's" posts seemed very calm and rational.  Tyler jumped off the George Washington Bridge at about 9:00 that evening. If "cit2mo" is Tyler — and it seems very likely — then that still leaves an almost fifteen hour gap where we don't know what happened. Did he receive a message from the university that he interpreted as hopeless? Did the tauntings increase to an unbearable scale? I imagine police investigators will be looking into all of these possibilities and more.
Texas School Officials Suggest Parents To Blame for Asher Brown's Suicide
Jim Burroway
September 30th, 2010
After thirteen-year-old Asher Brown committed suicide after years of bullying at Hamilton Junior High in Cypress, Texas, school officials first claimed that they didn't know Asher was being bullied. Asher's parents however deny that. "That's absolutely inaccurate — it's completely false," Amy Truong said. "I did not hallucinate phone calls to counselors and assistant principals. We have no reason to make this up. … It's like they're calling us liars."
Now school officials are trying a new and far more loathsome and disgusting tactic:
In a statement released Wednesday afternoon, Cypress-Fairbanks ISD said the district's counseling and psychological teams would be expanding crisis services for students at Hamilton.

"The district, together with the Hamilton community, is saddened by the death of Asher Brown," the statement read. "A district administrative team is conducting a thorough and involved investigation into the allegations of bullying that have been made since the death of Asher Brown. Although the investigation is not completed, the initial findings indicate that Asher's personal and family histories were very complicated." [Emphasis mine]
Meanwhile seventeen-year-old student Jayron Martin has come forward again to remind everyone about the bullying he experienced in the very same school district just last November, when he was beaten with a metal pole. He suffered a concussion from those injuries. That attack occurred after Jayron reported that he had been threatened to two assistant principals, who did nothing to protect him.
How many red flags should administrators be allowed to ignore before they're held criminally liable?
Tyler Clementi's Circle of Abusers Widen
Jim Burroway
September 29th, 2010
The Daily Beast sheds some more light into the harassment that Rutgers University freshman Tyler Clementi likely suffered in the days leading to his suicide. Tyler committed suicide after his roommate broadcast video over the Internet of him having a sexual encounter with another man. Tyler's roommate, Dharun Ravi, announced those broadcasts via Twitter:
Three days before Clementi jumped off the George Washington Bridge, known by police as "surefire" for suicides, Ravi had tweeted, "Roommate asked for the room till midnight. I went into molly's room and turned on my webcam. I saw him making out with a dude. Yay." Although the feed has been deleted, caches turned up the roll. On Sept. 22, Ravi tweeted, "Anyone with iChat, I dare you to video chat me between the hours of 9:30 and 12. Yes it's happening again." That was the night Clementi was last heard from.

While Ravi and Wei purged their Twitter feeds, their friends did not. Ravi's friend from high school and fellow Rutgers student Nikhil Mashettiwar tweeted to his friend on Sept. 20, "we should get our roommates together." The day after Clementi apparently killed himself, Mashettiwar tweeted, "Gay kid in class: i hate when i like have to repeat myself." Mashettiwar did not respond to requests for comment about his tweets and deleted his Twitter feed within an hour of being contacted.
How many others were in on the "joke"? Ravi's Twitter feed reportedly had 150 followers.
Ravi and Molly Wei have been charged with invasion of privacy and face up to five years' imprisonment. Meanwhile, the body of a red-headed young man wearing an orange watch has been recovered from the Hudson River this afternoon. Authorities believe it to be Tyler's body, but are awaiting confirmation from the New York Medical Examiner.
Tyler Clementi's Final Facebook Status: "Jumping off the gw bridge sorry"
Jim Burroway
September 29th, 2010
Tyler Clementi, the eighteen-year-old Rutgers freshman who committed suicide after his roommate broadcast hidden camera videos on the Internet of Tyler having a sexual encounter in his dorm room, had changed his Facebook status to "Jumping off the gw bridge sorry" on Wednesday, September 22. Witnesses saw someone jump off of the George Washington Bridge on Wednesday evening at about 9:00 pm. Police found his wallet with his driver's license and Rutgers I.D. on the bridge's walkway, and his car, computer and cell phone were found nearby.
It has been a week since Tyler's suicide, and his body had not been found. The New York Times tonight however is reporting that police say they have found the body of a young man in the Hudson River north of the bridge and were trying to identify it.
Tyler's roommate, Dharun Ravi, and fellow Rutgers freshman, Molly Wei, have each been charged with two counts of invasion of privacy. Authorities charge that they used a hidden webcam to live stream a sexual encounter between Tyler and another man. Ravi had alerted people to the live stream via a Twitter post on September 19, saying "Roommate asked for the room till midnight. I went into molly's room and turned on my webcam. I saw him making out with a dude. Yay."
Ravi was charged with two additional counts of invasion of privacy for trying to set up another surreptitious broadcast on September 21, the day before Tyler's suicide. He announced that attempt again on his Twitter feed, saying ""Anyone with iChat, I dare you to video chat me between the hours of 9:30 and 12. Yes it's happening again." That second attempt was unsuccessful. Ravi's Twitter feed, which had 150 followers, has since been taken down.
Ravi surrendered to police on Tuesday and was released on $25,000 bail. Wei, who turned herself in on Monday, has been released on her own recognizance. Ravi and Wei both had been classmates together in high school. They now face up to five years imprisonment for each count.
The New York Times notes that Tyler's death, in addition to the horrendous tragedy that it is, also represents a cruel irony:
The timing of the news was almost uncanny, coinciding with the start of "Project Civility" at Rutgers, the state university of New Jersey. Long in the planning, the campaign will involve panel discussions, lectures, workshops and other events intended to raise awareness about the importance of respect, compassion and courtesy in everyday interactions.

Events scheduled for this fall include a workshop for students and administrators on residential life on campus, called "Respect Resides at Rutgers," and a panel discussion titled "Uncivil Gadgets? Changing Technologies and Civil Behavior."
Tyler was an accomplished violinist who was attending Rutgers on a college scholarship from the Ridgewood Symphony Orchestra for his musicianship and leadership. His family released a statement earlier today:
"Tyler was a fine young man, and a distinguished musician. The family is heartbroken beyond words. They respectfully request that they be given time to grieve their great loss and that their privacy at this painful time be respected by all."
A memorial page for Tyler has been set up on Facebook. Nearly 6,000 people have joined the page as of 9:30 EST this evening.
Ohio Boy Cheerleader's Arm Broken; Still Getting Threats, Still Cheerleading
Jim Burroway
September 29th, 2010
Eleven-year-old Tyler Wilson of Findlay, Ohio, loves gymnastics and tumbling, which is why he decided to join a youth football cheerleading squad over the summer. He's been catching hell over it since then. It started with teasing, but it quickly escalated:
According to the mother and the police report filed on the incident, Tyler was walking home from school when two of his alleged tormentors approached him and punched him. As Tyler continued his walk home from school, the two boys continued to follow him, the police report said. Several small skirmishes broke out between Tyler and the two boys, according to the police report, and eventually one of the boys allegedly picked Tyler up and slammed him on the ground, breaking his arm.
Kristy Wilson filed a police report and went to Glenwood Middle School. That's when she was shocked to learn that school officials already knew about the harassment but hadn't called her to discuss it:
When I went to the school, about two days after it happened to discuss Tyler's story, the principal said there was an incident Monday and the Friday before, that the boy who started the fight had jumped on Tyler's back and tried to start a fight," she said.

Kristy Wilson said if she had known that Tyler was being physically targeted said she would have certainly stepped in to stop the situation, going as far as removing him from the school.

"I really wish the school would have let me know a lot sooner, so I could have dealt with it sooner," she said.
Meanwhile, Findlay police have arrested the two attackers and have charged them in youth court. The lead attacker was charged with felonious assault, and the other was charged with simple assault. Their names are being withheld because they are juveniles.
Meanwhile, Tyler continues to receive threats:
It's been bumpy," Ohio 11-year-old Tyler Wilson said of his return to school in a morning television exclusive interview with "Good Morning America." "People are threatening me to break my other arm because I told on them."

…But neither the injury nor the threats is stopping Tyler from pursuing his passion for cheering, the boy said.

"It feels horrible that they can't accept me for who I am," Tyler told ABC News' Ohio affiliate WTVG. "It's my choice. If I want to be a cheerleader, I'm going to be a cheerleader."
Rutgers Student Commits Suicide Following Anti-Gay Harrassment
Jim Burroway
September 29th, 2010
It's not just high school kids being bullied and humiliated to their deaths:
A Rutgers University freshman killed himself after two classmates used a hidden dorm room camera to splash his sex life across the internet, sources told the Daily News.

A distraught Tyler Clementi, 18, left his wallet on the George Washington Bridge before plunging to his death in the Hudson River last Wednesday, sources said.

A Twitter post from one of the students accused of streaming the sexual encounter live on the internet indicated Clementi, a renowned high school violinist, was with another man.

"Roommate asked for the room till midnight," read the post from Dharun Ravi, 18. "I went into Molly's room and turned on my webcam. I saw him making out with a dude. Yay."

The Twitter post went up Sept. 19 – three days before Clementi's suicide.
Ravi and another accomplice, Molly Wei, also 18, were charged with two counts each of invasion of privacy for the Sept. 19 livesreaming broadcast. Ravi was charged with two more counts for trying to arrange a second livestreamign session. New Jersey's privacy laws make it a crime to transmit or view images of nudity or sexual contact with an individual without that person's consent. Ravi and Wei both face up to five years' imprisonment for each count.
Dan Savage: It Gets Better
Jim Burroway
September 25th, 2010
The news about Billy Lucas, the Indiana teen who committed suicide after his bullying classmates assaulted him with anti-gay epithets and told him to go home and kill himself, has shocked the conscience of people everywhere — except for his fellow classmates who continued to leave epithets on his Facebook memorial page.
It's tough, it's really tough to read about these horrible tragedies which occur all-too-frequently, and it's outrageous when we see anti-gay activists like Focus On the Family deliberately setting out to preserve the intolerable status quo. Dan Savage discussed his reaction to Billy's suicide in a recent Savage Love column:
"My heart breaks for the pain and torment you went through, Billy Lucas," a reader wrote after I posted about Billy Lucas to my blog. "I wish I could have told you that things get better."

I had the same reaction: I wish I could have talked to this kid for five minutes. I wish I could have told Billy that it gets better. I wish I could have told him that, however bad things were, however isolated and alone he was, it gets better.

But gay adults aren't allowed to talk to these kids. Schools and churches don't bring us in to talk to teenagers who are being bullied. Many of these kids have homophobic parents who believe that they can prevent their gay children from growing up to be gay—or from ever coming out—by depriving them of information, resources, and positive role models.

Why are we waiting for permission to talk to these kids? We have the ability to talk directly to them right now. We don't have to wait for permission to let them know that it gets better. We can reach these kids.
Dan and his partner have created a wonderful video describing their difficult experiences in school, but the focus is on the fact that as soon as they made it through high school, it got better. Much, much better. As Terry, Dan's partner of sixteen years, put it:
Honestly, things got better the day I left high school. I didn't see the bullies every day. I didn't see people who harassed me every day. I didn't have to see the school administrators who did nothing about it every day. Life instantly got better.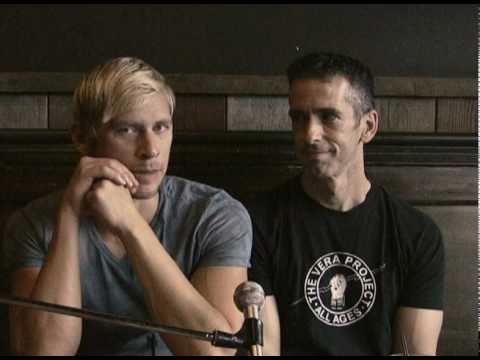 The decision to end one's life hinges on the hopelessness of believing that things will never get any better, that the hell you're living today is as it always will be. Dan encourages young people to consider that their lives can be long, and if they can see their way clear to make it through the situation they find themselves in now, things really will get better:
If there are fourteen and fifteen and sixteen-year-olds — thirteen-year-olds, twelve-year-olds — out there watching this video, what I'd love you to take away from it really is that it gets better. However bad it is now, it gets better. And it can get great and it can get awesome. Your life can be amazing. But you have to tough this period of it out and you have to live your life so that you're around for it to get amazing. And it can and it will.
Dan has started a YouTube channel called "It Gets Better" for people to contribute their own videos. The channel is not for people to dwell on the horrible experiences that they had, but to include those experiences in a broader message of how things got better after high school. Ninety videos have been posted so far. If you want to include your video, you'll find instructions on the channel's home page.
Meanwhile, here's another one: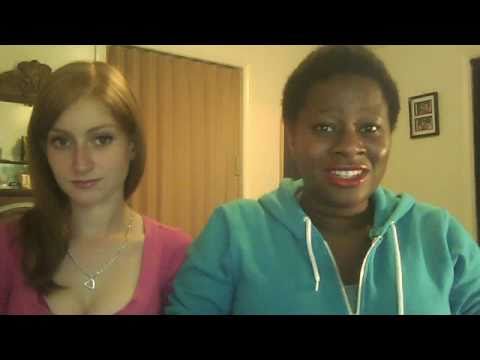 All those years in high school where I was sitting there being like, you know, 'Who understands me? And why can't I find them? Where are they?'

They had been there the whole time waiting for me to get through high school and to graduate and to get up the courage to leave that awful phase behind. Everyone who has supported me, everyone who loves me for who I am, exactly the way I am, they had always been there. They weren't born the day I came out. And they weren't born even a month before I came out. They've been there with open arms just waiting for me to come alive and to realize my potential.

And all the people who are going to be there for you on the other side, they're walking around wondering where you are now. And they're waiting excitedly with open arms.
Greensburg, Indiana: America's Ugliest Town
Jim Burroway
September 17th, 2010
Want more reasons to be furious over Billy Lucas' suicide?
Homophobic hate messages were left Thursday on a memorial page set up for Billy Lucas, a Greensburg High School student who killed himself last week after being mercilessly bullied, friends said. Numerous images were uploaded to a Facebook group, giving visitors a taste of the kind of hate Lucas endured, friends said.

The messages chided the teen about defending himself and made attacks on his presumed sexuality, 6News' Joanna Massee reported. Lucas was found hanged in a barn at his grandmother's house last week. Some of the messages attempted to make light of the way Lucas died.
In Greensburg, bullying doesn't end with death. It goes on beyond the grave to torment those left behind. Greensburg, Indiana right now is the ugliest town in America.
HIV considered "dangerous weapon"
Timothy Kincaid
August 20th, 2010
Back in October, a fellow by the name of Christopher Everett proved that the gay community is not exempt from including absolutely disgustingly foul creatures. From the arrest affidavit:
On October 20th, 2009 XXXX was interviewed at the Children's Advocacy Center in Belton, Texas by Forensic Interviewer, Susan Schanne-Knobloch. During the interview XXXX advised that Christopher Everett invited him to "hang out" at Christopher's home on the evening of October 16th, 2009. They arranged to meet by using their cell phones. XXXX left his home without his parent's knowledge and Christopher Everett picked him and they arrived in Copperas Cove shortly after midnight.

Once they arrived at Christopher Everett's home Christopher began kissing and touching him. XXX then explained that before Christopher Everett took XXXX back home Christopher Everett had penetrated XXXX anally (without the protection of a condom). XXXX also added that Christopher Everett knew his age which XXXX divulged when they first began to communicate through an internet social site called "grinder". XXXX added that after the incident occurred he learned (through a friend who had also communicated with Christopher Everett through "Grinder") that Christopher Everett claims that he is HIV Positive.
Everett is 26, XXXX is 16. There is no report on XXXX's seroimmunity status but I hope that he did not become infected.
From KXXV:
Everett was in the Coryell County jail Tuesday in lieu of a $50,000 bond. He is charged with aggravated sexual assault with deadly weapon, an offense punishable by five to 99 years or even life in prison.
Now is one of those times when I'm glad that Texas is not lenient on criminals. I've seen too many kids who trusted a foul creature like Everett before they were old enough or wise enough to know better.
UPDATE:
Reader PR brought a follow-up story to our attention which adds additional detail (kxxv):
During an interview with investigators, Everett admitted he was infected with HIV and did not inform the teen.

He pleaded guilty to Aggravated Assault with A Deadly Weapon in June, with the deadly weapon being the virus.

Everett's attorney argued for parole, because the victim's blood tests haven't tested positive for HIV. State prosecutors said the act was like "pointing a loaded gun at someone, and then it not going off."

Everett was sentenced in the 52nd District Court to 15 years in prison and must pay a $3,000 fine.
Mississippi School District Settles With Lesbian Student Over Cancelled Prom
Jim Burroway
July 20th, 2010
Fulton, Mississippi's nickname of "the world's cruelest town" was well-earned when Itawamba Agricultural High School student Constance McMillen was denied her prom. When the school learned that Constance planned to bring her girlfriend to the prom, they canceled it. Then parents organized a private prom and at first refused to tell her where it was taking place. Then they invited her to that private prom at the country club, only to organize a double-secret private prom elsewhere. This left Constance and her girlfriend with a half dozen developmentally disabled students at the country club wondering where everyone went.
The American Civil Liberties Union sued the school district over this outrageous behavior by so-called adults. Today the ACLU announced a settlement:
Itawamba County School District officials agreed to have a judgment entered against them in the case of a recent high school graduate who sued her school for canceling the prom rather than let her attend with her girlfriend. The agreement ends a precedent-setting lawsuit brought by the American Civil Liberties Union on behalf of 18-year-old Constance McMillen, who suffered humiliation and harassment after parents, students and school officials executed a cruel plan to put on a "decoy" prom for her while the rest of her classmates were at a private prom 30 miles away.

"I'm so glad this is all over. I won't ever get my prom back, but it's worth it if it changes things at my school," said McMillen, who was harassed so badly by students blaming her for the prom cancellation that she had to transfer to another high school to finish her senior year. "I hope this means that in the future students at my school will be treated fairly. I know there are students and teachers who want to start a gay-straight alliance club, and they should be able to do that without being treated like I was by the school."

As set forth in documents filed in court today, school officials agreed to implement a policy banning discrimination or harassment on the basis of sexual orientation and gender identity, the first policy to do so at a public school in the state of Mississippi. The school also agreed to pay McMillen $35,000 in damages and pay for McMillen's attorneys' fees.
The Nation: LGBT Youth Face Violence Behind Bars
Jim Burroway
July 12th, 2010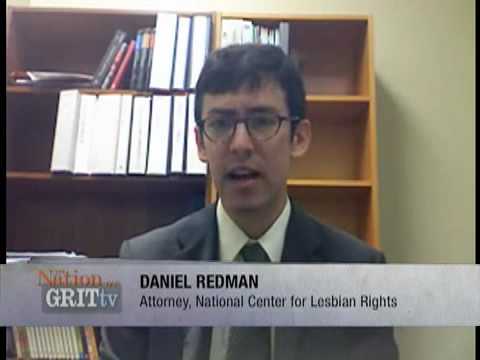 Kids screw up. But in some cases, they're thrown into situations that very few mature adults can handle effectively, let alone adolescents. Sometimes those situations mean they land in our juvenile justice systemm which is intended to both punish and rehabilitate youths who break the law. But as in adult prisons, juvenile detentions centers are also very violent and dangerous places, particularly for those who happen to be gay or transgender:
"I was scared to sleep at night because I didn't know if I was going to wake up in the morning," writes one incarcerated youth at Louisiana's Swanson Center for Youth. One 15-year-old who was shuttled back and forth from group homes and secure facilities in Shreveport, New Orleans and Baton Rouge reports that staff did nothing when he reported a rape because he "reported it too late," that he was "whipped with a clothes hanger" for rule violations and that the abuse from staff and other youth was so bad that he tried to kill himself. Two of Krystal's gay friends were raped in prison by other youths. One of them was assaulted so viciously that the injuries required internal stitches. Staff put Krystal's other friend in isolation to protect him from further assault.

Krystal [a transgender woman who identified as a male when she entered Louisiana's system at the age of twelve] reports that she was physically attacked by other youth nearly every day that she was in the system. Shortly after arriving, Krystal found her shoes in the trash, covered in urine and spit. Frequently, youths attacked Krystal for refusing to perform sex acts. Other queer youth in the facility had similar experiences. "We're all in the same category," she says. And there was nowhere to hide. "It was basically like a big dorm—one big room where everybody sleeps, that's what's going on," Krystal says. "Sometimes you would get sent to lockdown for fighting back, but there's nothing else you can do." Krystal reported the abuse to staff, but "they would just wait till things happened. Sometimes the staff would tell the other youth to stop. Sometimes they wouldn't."
Daniel Redman, who wrote this story in last months's The Nation, is a Law Project Fellow for the National Center for Lesbian Rights. He reports that according to U.S justice department statistics, LGBT youth are twelve times more likely to be sexually assaulted by fellow inmates than straight youth. To compound the problem, many of these LGBT youths turned to crime to support themselves after they were kicked out of their homes for being gay or transgender. Redman uncovered some more statistics:
LGBT youth make up 15 percent of the prison population. Indeed, one-quarter of all LGBT youth are kicked out of their homes or run away. Compared to their heterosexual peers, incarcerated LGBT youth are twice as likely to report abuse at the hands of family members, homelessness or state-ordered foster placement. A shocking estimated 20-40 percent of homeless youth identify as LGBT.
Redman also discovered that the ex-gay movement has a hand in this. Given the tragedies behind this, my only complaint is that his report is too short. I hope Redman will be able to find an editorial outlet that will allow him to expand on what he learned.
This is an issue that too few LGBT advocates have been willing to touch. Advocating for LGBT youth in prison, I guess, leads one to be exposed to the charge of being soft on crime. Standing up for these kids can be touchy, unfortunately. Yet who can deny that this story illustrates the worst consequences of homophobic violence and rejection, often beginning in the very homes of these youth?
Exodus Co-Founder: I Regret Teaching That Gayness Is The Result Of Bad Parenting
A multi-part video interview series with Michael Bussee, co-founder of Exodus International turned critic.
Daniel Gonzales
May 18th, 2010
Yesterday we looked at Michael's regret for teaching the idea that if you worked hard enough in an ex-gay program you would be changed.
Today Michael shares his other regret, teaching that bad parenting causes a person to be gay.  Michael talks about the division in families that can cause and his own process of later reclaiming the belief his father was actually loving, giving, encouraging and self-sacrificial.
(transcript below the jump)
Massachusetts Legislature Passes Anti-Bullying Measure
Jim Burroway
April 29th, 2010
Both houses of the Massachusetts legislature approved an anti-bullying law spurred on by the deaths of two youths who committed suicide following episodes of bullying by their classmates. The unanimous votes in both houses was on a reconciling bill which ironed out difference in two earlier bills from each house. The legislation will require school employees to report all instances of bullying and require principals to investigate them. A spokesman for the governor's office said that Gov. Deval Patrick (D) will review the bill, but that he saw its passage as a "top priority."
The impetus for the bill came from the suicides of Phoebe Prince and 11-year-old Carl Joseph Walker-Hoover, who killed himself just over a year ago over taunts about his perceived sexuality.
BREAKING: Georgia Teen Attends Prom
Jim Burroway
April 19th, 2010
Derrick Martin, the rural Georgia teen who quietly got permission to bring his boyfriend to the Bleckley County High School prom, apparently got everything that he hoped for:
When Martin, 18, and his boyfriend Richard Goodman, also 18, stepped onto a makeshift "red carpet" and their names were announced, a few parents whispered but many in the crowd gave him a loud cheer. No one yelled out in protest.

"I wonder if they realize what they've done," said Arturro Beeche, a San Francisco professor who flew into Georgia on Friday and drove Martin and Goodman to the prom. "Once it happens in small-town America, it will inspire so many," he said.
Maybe someday all proms will be this uneventful.
Exodus Co-Founder: Gay Kids Ending Up On Our Doorstep
A multi-part video interview series with Michael Bussee, co-founder of Exodus International turned critic.
Daniel Gonzales
April 19th, 2010
As we learned earlier this month the thinly veiled  ex-gay front group "American College of Pediatricians" issued a letter to school officials across the country advocating ex-gay therapy for teens questioning their sexual orientation.
Prior to the 2005 controversy where 16 year old Zach Stark was sent to the Love In Action residential ex-gay program against his will few people were aware that children are forced and coerced into exgay programs against their will.
However as this video interview with Exodus co-founder Michael Bussee shows, children have been victims of the ex-gay movement since it first began.  The details are in many ways even more upsetting than Zach's experience:
(transcript after the jump)
The American Academy of Pediatrics takes on fraudulent letter from bogus pediatrics group
Timothy Kincaid
April 13th, 2010
Yet again, Truth Wins Out has done what TWO does so well: getting professionals to refute the nonsense claimed by anti-gay activist masquerading as scientists. In response to the letter that the bogus American College of Pediatricians sent to principals, the real representative organization, the American Academy of Pediatrics has set the record straight:
On or around March 31, 2010, school superintendents may have received another letter from the American College of Pediatricians, which is in no way affiliated with the American Academy of Pediatrics. The letter promotes another campaign titled "Facts About Youth," which professes to offer guidance to educators on "approaches to students experiencing sexual orientation and gender identity confusion." Their campaign does not acknowledge the scientific and medical evidence regarding sexual orientation, sexual identity, sexual health, or effective health education.

The AAP encourages school administrators and officials, teachers, parents, and youth to become familiar with and utilize the AAP developed and endorsed resources on this issue for reliable, sound, scientific, medical advice
Vatican Official Blames Rape of Girls by Priests on Gays
Jim Burroway
April 12th, 2010
That's how the AP is reporting it:
"Many psychologists and psychiatrists have demonstrated that there is no relation between celibacy and pedophilia. But many others have demonstrated, I have been told recently, that there is a relation between homosexuality and pedophilia. That is true," said (Vatican Secretary of State Cardinal Tarcisio) Bertone. "That is the problem."

…At least one of the highest-profile pedophiles in the Chilean church victimized young girls, including a teenager who became pregnant. At the time, the archbishop of the capital, Santiago, received multiple complaints about Father Jose Andres Aguirre from families concerned for their daughters. But the priest — known to his parishioners as Father Tato — continued serving at a number of Catholic girls schools in the city. Later the church sent Aguirre out of Chile twice amid abuse allegations. He was eventually sentenced to 12 years in prison for abusing 10 teenage girls.
The Cardinals assertion is a willful faith-based slander, similar to the kind of blame that has been levied against gays here in the U.S. against priests who are equal-opportunity abusers. It's worth noting that the California priest who Cardinal Joseph Ratzinger (now Pope Benedict XVI) in 1985 demurred from defrocking for tying up and raping boys in his parish, was finally convicted in 2004 of molesting a young girl at the home which that very same by-then ex-priest shared with his wife. His crimes also led to a lawsuit against the  Oakland diocese by seven women who said he abused them in the 1970′s, apparently before he tied up those two boys.
Experts on child sexual abuse point out that for many perpetrators the gender of the victim is inconsequential. But who needs experts or common sense when gays makes such a convenient scapegoat?
Dowd's Vatican II Lunacy
Jim Burroway
April 7th, 2010
Maureen Dowd decided to be the meek, obedient Catholic girl and let her devout brother analyze the Church's sexual abuse problems. He diagnoses the problem from personal experience just fine:
When I was in the 7th grade, one of the new priests took four of us to the drive-in restaurant and suggested a game of 'pink belly' on the way back; we pulled up a boy's shirt and slapped his belly until it was pink. When the new priest joined in, it seemed like more groping than slapping. But we thought it was inadvertent. And my parents never would have believed a priest did anything inappropriate anyway. A boy in my class told me much later that the same priest climbed into bed with him in 1958 at a rectory sleepover, but my friend threw him to the floor. The priest protested he was sleepwalking. Three days later, the archbishop sent the priest to a rehab place in New Mexico; he ended up as a Notre Dame professor.
But then in the very next sentence, he blamed Vatican II, whose "liberalized rules set up a takeover of seminaries by homosexuals."  But that ecumenical council didn't start until October 11, 1962, and ended November 21, 1966. For those keeping score, that's four to seven years after that future Notre Dame professor was kicked to the floor.
She might as well have invited Bill Donahue to write her column.
Fun Facts about Fulton, MS
Timothy Kincaid
April 6th, 2010
In addition to being the world's cruelest town, Fulton, MS, is the county seat of Itawamba County. Fulton has a population of about 4,000 and the county has about 22,800. In Fulton (and Itawamba County) there are:
1 Pentecostal Church
1 Catholic Church
1 Christian Church (Restoration Movement)
1 Church of God
1 Quaker Fellowship
4 Non-denominational Churches
9 Church of Christ Churches
10 Methodist Churches
40 Baptist Churches
0 People who treated Constance and the learning disabled kids the way they want to be treated
(in order to be strictly accurate, I replaced "0 Christians who believe in treating others the way they want to be treated" with the above language)
Fulton MS: The World's Cruelest Town
Jim Burroway
April 6th, 2010
Itawamba Agricultural High School student Constance McMillen made news this past month when she decided to take her girlfriend to the prom, just like hundreds of other couples in that town and thousands more nationwide. Her school however reacted by first putting out a memo describing who is allowed to attend the prom (opposite sex couples), and then canceling it. Later, she was invited by an attorney for the school board to attend a private prom organized by parents to be held at the Fulton Country Club. For the time being and on the surface, the matter seemed resolved.
It turned out that the "prom" at the Fulton Country Club was entirely fake:
McMillen tells The Advocate that a parent-organized prom happened behind her back — she and her date were sent to a Friday night event at a country club in Fulton, Miss., that attracted only five other students. Her school principal and teachers served as chaperones, but clearly there wasn't much to keep an eye on.

"They had two proms and I was only invited to one of them," McMillen says. "The one that I went to had seven people there, and everyone went to the other one I wasn't invited to."

Last week McMillen asked one of the students organizing the prom for details about the event, and was directed to the country club. "It hurts my feelings," McMillen says.
To add more cruelty to the situation, the fake prom was apparently meant to be the "freak" prom. In addition to Constance and her girlfriend, two others with learning disabilities, were among the five others who were there. Meanwhile, the rest of the class attended the real prom which was held at a secret location.
Itawamba students even went so far as to set up a public Facebook page called "Constance Quit Yer Cryin" to celebrate their "victory." The Facebook page has now become, in effect, a public shaming post for the people of Fulton. Says Jorje, for example, "thank you for making my homestate of Texas look all the better by the day, ignorant southern homophobes!" Wrote another, "What kind of backwoods white trash sets up a fake prom. You are pathetic and at some point in your life will pretend this never happened. Losers."
Another observed, "Not ONE parent or student has defended themselves on here? Not ONE? If you can't take the heat, don't set up an FB page. You are cowards as well as deceivers and scoundrels."
The facebook page also has three image captures of private pages documenting Itawamba student' high0-fiving it over having pulled off the fake prom. Says one student, "I had fun at the 'prom' last night…:)". Another wrote on her Facebook page, "Best 'prom' in the history of IAHS…thats [sic] right 2010 goes out with a bang!)
Update: Meanwhile, we have this reminder via Truth Wins Out:
She spent all Saturday getting ready, fixing her hair, slipping into the pink floral dress her mother finished the week before. Her father, a Baptist preacher, helped pick her date, a respectable young man worthy of escorting his daughter, the first and only black student at Jones Valley High School.

She and her date drove that 1965 night with her father and a retinue of supporters and protectors toward the high school gym. They turned the corner.

The gymnasium was dark, empty.

"They had fooled us," Carolyn Tasmiya King-Miller said. "I remember going home that night in tears. I sat on the sofa in my prom dress, lying on my mother's breast and crying all night. That's when the silence started."