Seth Walsh's "Daily Gauntlet"
Jim Burroway
October 7th, 2010
The mother of Seth Walsh, the Bakersfield-area teen who committed suicide in response to a daily dose of bullying in school, quietly mourns the loss of her son. She is refusing to speak to the public, as are Seth's friends. But Seth's grandparents have opened up, and the world gets to see just a bit of the incredible kid that we lost:
Judy and Jim still laugh over his tastes. He colored his hair blond on occasion and wore it with a long swoop that partly covered his eyes. Judy took him shopping once, and he went to the girl's department to find pants with tapered legs. He added a vest, and a few months later she noticed the style everywhere.

…He was a gentle child, they say, who preferred to "relocate bugs" rather than kill them, who made sure his younger brother got his share of Easter eggs and who once apologized to a bed of flowers when he picked one and placed it on the grave of the family dog.

But the Walshes realize that Seth's gentleness made him a target, and they recall listening to Wendy (Seth's mother) as she shared her worries about Seth and what he had to endure.

The teasing and bullying began in fourth grade. At first it was because he was different — more comfortable with girls, not interested in sports, neither aggressive nor assertive — and then it was because he thought he was gay. Once classmates found out and the news spread, the abuse became more focused and cruel.

When Judy learned from her daughter that Seth was gay, she became concerned for the challenges that lay ahead of her grandson.

"Life is hard enough," she says, "but this makes it harder."

"Especially in a small town," Jim says.
The Los Angeles Times' profile is a must-read.
How to Kill a Kid
Rob Tisinai
October 4th, 2010
Step 1: Denial
Maggie Gallagher covers her ass on Tyler Clementi's suicide:
I do not think the absence of gay marriage is the cause of these tragedies or its presence will resolve them. We can make this a symbol of all our other fights, or we can try to save all our kids, gay and straight, from this kind of ugly and mindless cruelty. My heart goes out to the family of the young man. God bless him and them.
Step 2: Degradation
World Net Daily columnist Vox Day:
[Tyler Clementi] killed himself because he could not live with the shame of knowing that everyone would be aware of his submission to what he apparently believed to be evil desires. While giving in to our desire for evil is something that we all do from time to time, it is also true that some desires happen to be more shameful or humiliating than others. For example, a man's desire for his neighbor's wife is sinful, but few consider it to be as appalling as his desire for his neighbor's child.
Step 3: Damnation
An account of Senator Jim DeMint speaking at a Spartanburg church rally:
DeMint said if someone is openly homosexual, they shouldn't be teaching in the classroom and he holds the same position on an unmarried woman who's sleeping with her boyfriend — she shouldn't be in the classroom.
Step 4: Repeat
Here's what the right-wing Christianist (not Christian) message boils down to:
It's not our fault that gay kids are killing themselves. They kill themselves because they feel naturally ashamed of their perversion. Also, they're vile creatures who shouldn't be around kids.
How angry are you? How much angrier can you get? Double that. Then get angrier.
U.S. Secretary of Education Says "No More" "This Must Stop" to Anti-Gay Bullying, But Legislation Speaks Louder Than Words
Jason Cianciotto
October 1st, 2010
Today Arne Duncan, U.S. Secretary of Education, released the following statement in response to recent tragic incidents of youth committing suicide as a result of pervasive anti-LGBT harassment and bullying in schools and college campuses across the country:
"This week, we sadly lost two young men who took their own lives for one unacceptable reason: they were being bullied and harassed because they were openly gay or believed to be gay. These unnecessary tragedies come on the heels of at least three other young people taking their own lives because the trauma of being bullied and harassed for their actual or perceived sexual orientation was too much to bear.

"This is a moment where every one of us – parents, teachers, students, elected officials, and all people of conscience – needs to stand up and speak out against intolerance in all its forms. Whether it's students harassing other students because of ethnicity, disability or religion; or an adult, public official harassing the President of the University of Michigan student body because he is gay, it is time we as a country said enough. No more. This must stop."
Actually, it's time for the Obama administration and our national LGBT advocacy organizations to actively push for the passage of  the Student Nondiscrimination Act (SNDA) and the Safe Schools Improvement Act (SSIA).
The SSIA, first introduced in the House in 2007, is currently locked up in the House Subcommittees on Early Childhood, Elementary and Secondary Education and Healthy Families and Communities. It amends the Safe and Drug-Free Schools and Communities Act (Title IV of the Elementary and Secondary Education Act as amended by the No Child Left Behind Act) to require schools and districts receiving federal funds to adopt codes of conduct that specifically prohibit bullying and harassment, including on the basis of sexual orientation and gender identity. It also requires states to collect and report data on bullying and harassment to the Department of Education.
On July 8, 2009, Sirdeaner Walker, mother of 11-year-old Carl Joseph Walker-Hoover, testified before that committee in support of SNDA's passage just a few months after Carl committed suicide after experiencing pervasive anti-gay harassment at school. A YouTube clip of her testimony is below and GLSEN provided a transcript here.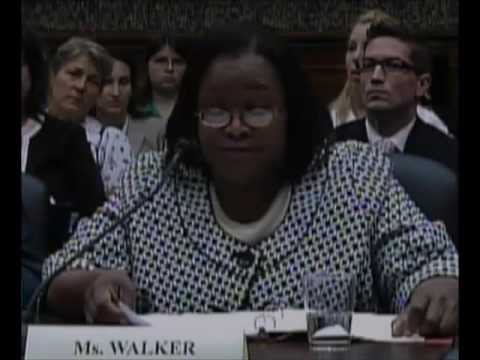 Introduced for the first time in the House and Senate in 2010, SNDA prohibits school programs or activities that receive federal funding from discriminating against any public school student based on actual or perceived sexual orientation or gender identity. SNDA also prohibits discrimination against any public school student because of the actual or perceived sexual orientation or gender identity of a person with whom a student associates or has associated. Discrimination, as defined by SNDA, also includes harassment of a student. SNDA also prohibits retaliation based on an individual's opposition to conduct made illegal by the bill, and it affirms the right of any individual who believes he or she has been harmed under its provisions to pursue legal recourse.
SNDA is currently locked up in the Senate Committee on Health, Education, Labor, and Pensions.
As an undergraduate, my first class on public policy included a variety of theories on how policy becomes law despite a U.S. system of government designed to be slow and deliberate. The theories of John Kingdon reigned supreme and focused, among other things, on a "window of opportunity" opening that creates an often singular opportunity for legislation to be passed, usually due to the convergence of unexpected events that capture the public's and politician's attention.
My broken hear over the rash of suicides in the past month would never reduce those tragedies to political "windows of opportunity." Still, we all have to wonder the proverbial, "if not now, when?" as these two major pieces of legislation languish in a Congress focused on the mid-term election.
We need leadership in Congress, the White House, and in our movement's national organizations to stand up and demand attention to anti-LGBT bullying in more than just words.
It's time to pass SNDA and the SSIA. Period.
Another Student Suicide?
Jim Burroway
October 1st, 2010
Campus Pride issued a press release announcing a possible fourth suicide of an LGBT student. The latest case involves Raymond Chase, a Johnson & Wales University student in Providence, Rhode Island. He had reportedly hung himself in his dorm room on Wednesday, Sept 29.
I would urge caution in jumping to conclusions about what may have led to Raymond's suicide at this time. Campus Pride says, "The suicide of this openly gay young man is for reasons currently unknown," but urges action be taken to address youth bullying and harassment.
Asher Brown's School District To Hold Candidate Forum Oct 19
Jim Burroway
September 30th, 2010
A reader sent me this via email:
Jim, you may be aware that on Oct. 19 the Cypress-Fairbanks ISD is holding a candidate's forum for the people running for their Board of Trustees?  I live too far away to attend, but someone should be there to ask the candidates some questions.  Do you know of any plans?
I wasn't aware, but I am now. School Board Trustees are the ones who set policy and are ultimately responsible for the actions of the school district. In Cy-Fair's case, the district had been ignoring what now appears to be a long-running problem with bullying, long before thirteen-year-old Asher Brown took his life earlier this week. School officials claimed not to know anything about Asher's tormentors. Now they are trying to shift the blame for Asher's death to his parents.
It might be a good thing to clear out the entire Board of Trustees in November, but it only makes sense to do so if those who are running against the incumbents are actually any better. This candidates' forumwould be an excellent time to ask some very hard questions. Mark your calendars for Tuesday, Oct. 19 from 7 to 9 p.m., in the Board Room of the Instructional Support Center (10300 Jones Road). The forum will also be posted on the web the following day.
Parade Commodore to 14-year-old Girl: "Go To A Country Where They Hang People Like You"
Jim Burroway
September 30th, 2010
The reigning "Riverfest commodore" for a La Crosse, Wisconsin, annual festival reportedly shoved a 14-year-old girl who was carrying two rainbow flags just before a parade on Saturday.
According to the La Crosse Tribune, the girl was rollerblading and carring two gay pride flags as part of the Seven Rivers LGBT Resource Center's float when the ugly encounter occurred:
Commodore Mark Schneider, who was on a float nearby, approached the girl and put his hands on the flagpole, [the LGBT center's Executive Director Rosanne] St. Sauver said. St. Sauver walked over, placed her hands on the pole and told him, "Please stop, she's a 14-year-old child."

"He said, 'I do not care. Look what you are teaching them,'" St. Sauver said.

That's when, St. Sauver said, Schneider shoved the girl with his body.

St. Sauver said Schneider told the girl: "Go to a country where they will hang people like you."

The incident left the teen crying, and others upset, St. Sauver said. This is the first year the center has participated in the parade.
Schneider denies shoving the teen or making offensive comments. Schneider claimed that his objections were to the alterations to one of the two flags. One of the flags's design was based on the American flag with the red and white stripes substituted for rainbow stripes.
Schneider has been cited for disorderly conduct. He has since apologized for the confrontation. The Riverfest president, Mike Schieber, and the LGBT center president Kathryn Heitbrink have written a joint statement following a meeting yesterady evening:
Mark Schneider, Riverfest Commodore for 2010 offered his personal apology to Emily St. Sauver and others that might have been affected for events that happened that day. This apology was accepted with the understanding that both organizations will collaborate to promote La Crosse and the surrounding community as a safe place for all people, where all members of the community can be celebrated."
With all the craziness we've seen over the past two weeks, it's good to see at least one incident come to a satisfactory conclusion.
Tyler Clementi May Have Reached Out To Gay Website For Advice Before Committing Suicide
Jim Burroway
September 30th, 2010
Gawker has found some posts from a forum at justusboys.com (registration required) written by someone with the handle of "cit2mo," who describes a situation remarkably similar to Tyler Clementi, the Rutgers freshman who committed suicide after his roommate surreptitiously videoed him having sex with another man and broadcasted it on the Internet. The emails are dated September 21 through the early morning of September 22, the day Tyler jumped off the George Washington Bridge.
In the first email on the morning of September 21, "cit2mo" writes:
so the other night I had a guy over. I talked to my roommate that afternoon and he had said it would be fine w/him. I checked his twitter today. he tweeted that I was using the room (which is obnoxious enough), AND that he went into somebody else's room and remotely turned on his webcam and saw me makeing out with a guy. given the angle of the webcam I can be confident that that was all he could have seen.
A couple hours later, "cit2mo" comes back again:
and so I feel like it was "look at what a fag my roommate is"
–other people have commented on his profile with things like "how did you manage to go back in there?" are you okay?"

and the fact that the people he was with saw my making out with a guy as the scandal whereas i mean come on…he was SPYING ON ME….do they see nothing wrong with this?
In this post, "cit2mo" said that he decided to fill out a room change request form, but noted that changes were not guaranteed.  Later that evening "cit2mo" responds to a suggesting that the spying could be against school policy. "cit2mo confirms that he has found the policy and that anyone who violates it could be expelled. But he takes little comfort in that:
the only things is…there are too many 'could's ….the fact that he didn't ACTUALLY record me (to my knowledge) and the fact that the shool really prolly won't du much of anything…
"cit2mo" then says he will speak to his Residential Adviser. It appears at this time he hasn't actually spoken to anyone at the university yet. A few hours later, "cit2mo" posts again:
so I wanted to have the guy over again.

I texted roomie around 7 asking for the room later tonight and he said it was fine.

when I got back to the room I instantly noticed he had turned the webcam toward my bed. And he had posted online again….saying…."anyone want a free show just video chat me tonight"…or something similar to that….

soooo after that…..

I ran to the nearest RA and set this thing in motion…..
we'll see what happens……

I haven't even seen my roommate since sunday when i was asking for the room the first time…and him doing it gain just set me off….so talking to him just didn't seem like an option….

meanwhile I turned off and unplugged his computer, went crazt looking for the other hidden cams….and then had a great time.
All of this corresponds roughly to the tweets from Clementi's roommate, Dharun Ravi, who with Molly Wei, have been arrested and charged with invasion of privacy.
"cit2mo's" last post is early on the morning of September 22, after he had spoken to the RA:
he seemed to take it seriously…
he asked me to email him a written paragraph about what exactly happened…
I emailed it to him, and to two people above him….
That was early Wednesday morning. "cit2mo's" posts seemed very calm and rational.  Tyler jumped off the George Washington Bridge at about 9:00 that evening. If "cit2mo" is Tyler — and it seems very likely — then that still leaves an almost fifteen hour gap where we don't know what happened. Did he receive a message from the university that he interpreted as hopeless? Did the tauntings increase to an unbearable scale? I imagine police investigators will be looking into all of these possibilities and more.
Texas School Officials Suggest Parents To Blame for Asher Brown's Suicide
Jim Burroway
September 30th, 2010
After thirteen-year-old Asher Brown committed suicide after years of bullying at Hamilton Junior High in Cypress, Texas, school officials first claimed that they didn't know Asher was being bullied. Asher's parents however deny that. "That's absolutely inaccurate — it's completely false," Amy Truong said. "I did not hallucinate phone calls to counselors and assistant principals. We have no reason to make this up. … It's like they're calling us liars."
Now school officials are trying a new and far more loathsome and disgusting tactic:
In a statement released Wednesday afternoon, Cypress-Fairbanks ISD said the district's counseling and psychological teams would be expanding crisis services for students at Hamilton.

"The district, together with the Hamilton community, is saddened by the death of Asher Brown," the statement read. "A district administrative team is conducting a thorough and involved investigation into the allegations of bullying that have been made since the death of Asher Brown. Although the investigation is not completed, the initial findings indicate that Asher's personal and family histories were very complicated." [Emphasis mine]
Meanwhile seventeen-year-old student Jayron Martin has come forward again to remind everyone about the bullying he experienced in the very same school district just last November, when he was beaten with a metal pole. He suffered a concussion from those injuries. That attack occurred after Jayron reported that he had been threatened to two assistant principals, who did nothing to protect him.
How many red flags should administrators be allowed to ignore before they're held criminally liable?
Tyler Clementi's Circle of Abusers Widen
Jim Burroway
September 29th, 2010
The Daily Beast sheds some more light into the harassment that Rutgers University freshman Tyler Clementi likely suffered in the days leading to his suicide. Tyler committed suicide after his roommate broadcast video over the Internet of him having a sexual encounter with another man. Tyler's roommate, Dharun Ravi, announced those broadcasts via Twitter:
Three days before Clementi jumped off the George Washington Bridge, known by police as "surefire" for suicides, Ravi had tweeted, "Roommate asked for the room till midnight. I went into molly's room and turned on my webcam. I saw him making out with a dude. Yay." Although the feed has been deleted, caches turned up the roll. On Sept. 22, Ravi tweeted, "Anyone with iChat, I dare you to video chat me between the hours of 9:30 and 12. Yes it's happening again." That was the night Clementi was last heard from.

While Ravi and Wei purged their Twitter feeds, their friends did not. Ravi's friend from high school and fellow Rutgers student Nikhil Mashettiwar tweeted to his friend on Sept. 20, "we should get our roommates together." The day after Clementi apparently killed himself, Mashettiwar tweeted, "Gay kid in class: i hate when i like have to repeat myself." Mashettiwar did not respond to requests for comment about his tweets and deleted his Twitter feed within an hour of being contacted.
How many others were in on the "joke"? Ravi's Twitter feed reportedly had 150 followers.
Ravi and Molly Wei have been charged with invasion of privacy and face up to five years' imprisonment. Meanwhile, the body of a red-headed young man wearing an orange watch has been recovered from the Hudson River this afternoon. Authorities believe it to be Tyler's body, but are awaiting confirmation from the New York Medical Examiner.
Tyler Clementi's Final Facebook Status: "Jumping off the gw bridge sorry"
Jim Burroway
September 29th, 2010
Tyler Clementi, the eighteen-year-old Rutgers freshman who committed suicide after his roommate broadcast hidden camera videos on the Internet of Tyler having a sexual encounter in his dorm room, had changed his Facebook status to "Jumping off the gw bridge sorry" on Wednesday, September 22. Witnesses saw someone jump off of the George Washington Bridge on Wednesday evening at about 9:00 pm. Police found his wallet with his driver's license and Rutgers I.D. on the bridge's walkway, and his car, computer and cell phone were found nearby.
It has been a week since Tyler's suicide, and his body had not been found. The New York Times tonight however is reporting that police say they have found the body of a young man in the Hudson River north of the bridge and were trying to identify it.
Tyler's roommate, Dharun Ravi, and fellow Rutgers freshman, Molly Wei, have each been charged with two counts of invasion of privacy. Authorities charge that they used a hidden webcam to live stream a sexual encounter between Tyler and another man. Ravi had alerted people to the live stream via a Twitter post on September 19, saying "Roommate asked for the room till midnight. I went into molly's room and turned on my webcam. I saw him making out with a dude. Yay."
Ravi was charged with two additional counts of invasion of privacy for trying to set up another surreptitious broadcast on September 21, the day before Tyler's suicide. He announced that attempt again on his Twitter feed, saying ""Anyone with iChat, I dare you to video chat me between the hours of 9:30 and 12. Yes it's happening again." That second attempt was unsuccessful. Ravi's Twitter feed, which had 150 followers, has since been taken down.
Ravi surrendered to police on Tuesday and was released on $25,000 bail. Wei, who turned herself in on Monday, has been released on her own recognizance. Ravi and Wei both had been classmates together in high school. They now face up to five years imprisonment for each count.
The New York Times notes that Tyler's death, in addition to the horrendous tragedy that it is, also represents a cruel irony:
The timing of the news was almost uncanny, coinciding with the start of "Project Civility" at Rutgers, the state university of New Jersey. Long in the planning, the campaign will involve panel discussions, lectures, workshops and other events intended to raise awareness about the importance of respect, compassion and courtesy in everyday interactions.

Events scheduled for this fall include a workshop for students and administrators on residential life on campus, called "Respect Resides at Rutgers," and a panel discussion titled "Uncivil Gadgets? Changing Technologies and Civil Behavior."
Tyler was an accomplished violinist who was attending Rutgers on a college scholarship from the Ridgewood Symphony Orchestra for his musicianship and leadership. His family released a statement earlier today:
"Tyler was a fine young man, and a distinguished musician. The family is heartbroken beyond words. They respectfully request that they be given time to grieve their great loss and that their privacy at this painful time be respected by all."
A memorial page for Tyler has been set up on Facebook. Nearly 6,000 people have joined the page as of 9:30 EST this evening.
Ohio Boy Cheerleader's Arm Broken; Still Getting Threats, Still Cheerleading
Jim Burroway
September 29th, 2010
Eleven-year-old Tyler Wilson of Findlay, Ohio, loves gymnastics and tumbling, which is why he decided to join a youth football cheerleading squad over the summer. He's been catching hell over it since then. It started with teasing, but it quickly escalated:
According to the mother and the police report filed on the incident, Tyler was walking home from school when two of his alleged tormentors approached him and punched him. As Tyler continued his walk home from school, the two boys continued to follow him, the police report said. Several small skirmishes broke out between Tyler and the two boys, according to the police report, and eventually one of the boys allegedly picked Tyler up and slammed him on the ground, breaking his arm.
Kristy Wilson filed a police report and went to Glenwood Middle School. That's when she was shocked to learn that school officials already knew about the harassment but hadn't called her to discuss it:
When I went to the school, about two days after it happened to discuss Tyler's story, the principal said there was an incident Monday and the Friday before, that the boy who started the fight had jumped on Tyler's back and tried to start a fight," she said.

Kristy Wilson said if she had known that Tyler was being physically targeted said she would have certainly stepped in to stop the situation, going as far as removing him from the school.

"I really wish the school would have let me know a lot sooner, so I could have dealt with it sooner," she said.
Meanwhile, Findlay police have arrested the two attackers and have charged them in youth court. The lead attacker was charged with felonious assault, and the other was charged with simple assault. Their names are being withheld because they are juveniles.
Meanwhile, Tyler continues to receive threats:
It's been bumpy," Ohio 11-year-old Tyler Wilson said of his return to school in a morning television exclusive interview with "Good Morning America." "People are threatening me to break my other arm because I told on them."

…But neither the injury nor the threats is stopping Tyler from pursuing his passion for cheering, the boy said.

"It feels horrible that they can't accept me for who I am," Tyler told ABC News' Ohio affiliate WTVG. "It's my choice. If I want to be a cheerleader, I'm going to be a cheerleader."
Rutgers Student Commits Suicide Following Anti-Gay Harrassment
Jim Burroway
September 29th, 2010
It's not just high school kids being bullied and humiliated to their deaths:
A Rutgers University freshman killed himself after two classmates used a hidden dorm room camera to splash his sex life across the internet, sources told the Daily News.

A distraught Tyler Clementi, 18, left his wallet on the George Washington Bridge before plunging to his death in the Hudson River last Wednesday, sources said.

A Twitter post from one of the students accused of streaming the sexual encounter live on the internet indicated Clementi, a renowned high school violinist, was with another man.

"Roommate asked for the room till midnight," read the post from Dharun Ravi, 18. "I went into Molly's room and turned on my webcam. I saw him making out with a dude. Yay."

The Twitter post went up Sept. 19 – three days before Clementi's suicide.
Ravi and another accomplice, Molly Wei, also 18, were charged with two counts each of invasion of privacy for the Sept. 19 livesreaming broadcast. Ravi was charged with two more counts for trying to arrange a second livestreamign session. New Jersey's privacy laws make it a crime to transmit or view images of nudity or sexual contact with an individual without that person's consent. Ravi and Wei both face up to five years' imprisonment for each count.
Dan Savage: It Gets Better
Jim Burroway
September 25th, 2010
The news about Billy Lucas, the Indiana teen who committed suicide after his bullying classmates assaulted him with anti-gay epithets and told him to go home and kill himself, has shocked the conscience of people everywhere — except for his fellow classmates who continued to leave epithets on his Facebook memorial page.
It's tough, it's really tough to read about these horrible tragedies which occur all-too-frequently, and it's outrageous when we see anti-gay activists like Focus On the Family deliberately setting out to preserve the intolerable status quo. Dan Savage discussed his reaction to Billy's suicide in a recent Savage Love column:
"My heart breaks for the pain and torment you went through, Billy Lucas," a reader wrote after I posted about Billy Lucas to my blog. "I wish I could have told you that things get better."

I had the same reaction: I wish I could have talked to this kid for five minutes. I wish I could have told Billy that it gets better. I wish I could have told him that, however bad things were, however isolated and alone he was, it gets better.

But gay adults aren't allowed to talk to these kids. Schools and churches don't bring us in to talk to teenagers who are being bullied. Many of these kids have homophobic parents who believe that they can prevent their gay children from growing up to be gay—or from ever coming out—by depriving them of information, resources, and positive role models.

Why are we waiting for permission to talk to these kids? We have the ability to talk directly to them right now. We don't have to wait for permission to let them know that it gets better. We can reach these kids.
Dan and his partner have created a wonderful video describing their difficult experiences in school, but the focus is on the fact that as soon as they made it through high school, it got better. Much, much better. As Terry, Dan's partner of sixteen years, put it:
Honestly, things got better the day I left high school. I didn't see the bullies every day. I didn't see people who harassed me every day. I didn't have to see the school administrators who did nothing about it every day. Life instantly got better.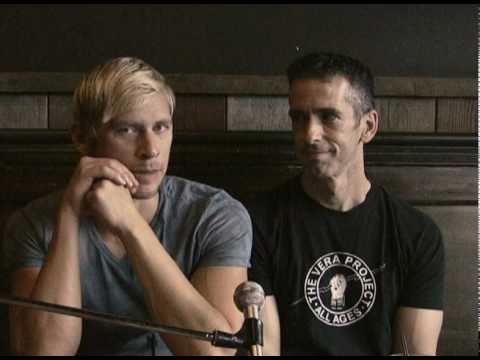 The decision to end one's life hinges on the hopelessness of believing that things will never get any better, that the hell you're living today is as it always will be. Dan encourages young people to consider that their lives can be long, and if they can see their way clear to make it through the situation they find themselves in now, things really will get better:
If there are fourteen and fifteen and sixteen-year-olds — thirteen-year-olds, twelve-year-olds — out there watching this video, what I'd love you to take away from it really is that it gets better. However bad it is now, it gets better. And it can get great and it can get awesome. Your life can be amazing. But you have to tough this period of it out and you have to live your life so that you're around for it to get amazing. And it can and it will.
Dan has started a YouTube channel called "It Gets Better" for people to contribute their own videos. The channel is not for people to dwell on the horrible experiences that they had, but to include those experiences in a broader message of how things got better after high school. Ninety videos have been posted so far. If you want to include your video, you'll find instructions on the channel's home page.
Meanwhile, here's another one: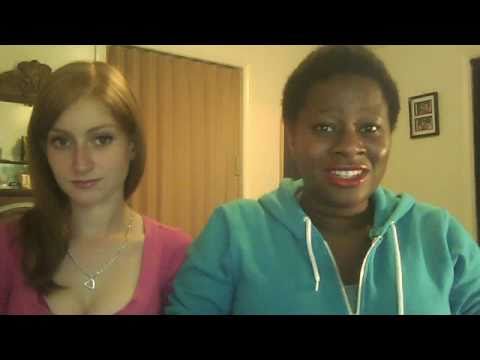 All those years in high school where I was sitting there being like, you know, 'Who understands me? And why can't I find them? Where are they?'

They had been there the whole time waiting for me to get through high school and to graduate and to get up the courage to leave that awful phase behind. Everyone who has supported me, everyone who loves me for who I am, exactly the way I am, they had always been there. They weren't born the day I came out. And they weren't born even a month before I came out. They've been there with open arms just waiting for me to come alive and to realize my potential.

And all the people who are going to be there for you on the other side, they're walking around wondering where you are now. And they're waiting excitedly with open arms.
Greensburg, Indiana: America's Ugliest Town
Jim Burroway
September 17th, 2010
Want more reasons to be furious over Billy Lucas' suicide?
Homophobic hate messages were left Thursday on a memorial page set up for Billy Lucas, a Greensburg High School student who killed himself last week after being mercilessly bullied, friends said. Numerous images were uploaded to a Facebook group, giving visitors a taste of the kind of hate Lucas endured, friends said.

The messages chided the teen about defending himself and made attacks on his presumed sexuality, 6News' Joanna Massee reported. Lucas was found hanged in a barn at his grandmother's house last week. Some of the messages attempted to make light of the way Lucas died.
In Greensburg, bullying doesn't end with death. It goes on beyond the grave to torment those left behind. Greensburg, Indiana right now is the ugliest town in America.
HIV considered "dangerous weapon"
Timothy Kincaid
August 20th, 2010
Back in October, a fellow by the name of Christopher Everett proved that the gay community is not exempt from including absolutely disgustingly foul creatures. From the arrest affidavit:
On October 20th, 2009 XXXX was interviewed at the Children's Advocacy Center in Belton, Texas by Forensic Interviewer, Susan Schanne-Knobloch. During the interview XXXX advised that Christopher Everett invited him to "hang out" at Christopher's home on the evening of October 16th, 2009. They arranged to meet by using their cell phones. XXXX left his home without his parent's knowledge and Christopher Everett picked him and they arrived in Copperas Cove shortly after midnight.

Once they arrived at Christopher Everett's home Christopher began kissing and touching him. XXX then explained that before Christopher Everett took XXXX back home Christopher Everett had penetrated XXXX anally (without the protection of a condom). XXXX also added that Christopher Everett knew his age which XXXX divulged when they first began to communicate through an internet social site called "grinder". XXXX added that after the incident occurred he learned (through a friend who had also communicated with Christopher Everett through "Grinder") that Christopher Everett claims that he is HIV Positive.
Everett is 26, XXXX is 16. There is no report on XXXX's seroimmunity status but I hope that he did not become infected.
From KXXV:
Everett was in the Coryell County jail Tuesday in lieu of a $50,000 bond. He is charged with aggravated sexual assault with deadly weapon, an offense punishable by five to 99 years or even life in prison.
Now is one of those times when I'm glad that Texas is not lenient on criminals. I've seen too many kids who trusted a foul creature like Everett before they were old enough or wise enough to know better.
UPDATE:
Reader PR brought a follow-up story to our attention which adds additional detail (kxxv):
During an interview with investigators, Everett admitted he was infected with HIV and did not inform the teen.

He pleaded guilty to Aggravated Assault with A Deadly Weapon in June, with the deadly weapon being the virus.

Everett's attorney argued for parole, because the victim's blood tests haven't tested positive for HIV. State prosecutors said the act was like "pointing a loaded gun at someone, and then it not going off."

Everett was sentenced in the 52nd District Court to 15 years in prison and must pay a $3,000 fine.