Seventh Circuit slaps down gay marriage bans
Timothy Kincaid
September 4th, 2014
Well that was quick!
Just last week Justices Williams, Hamilton, and Posner heard oral argument as to why the states of Wisconsin and Indiana could ban marriage between same-sex couples without violating their constitutional rights. Today they've released their ruling and, to no one's surprise, they unanimously agree that anti-gay marriage bans are unconstitutional.
They didn't exactly pull punches.
Our pair of cases is rich in detail but ultimately straight-forward to decide. The challenged laws discriminate against a minority defined by an immutable characteristic, and the only rationale that the states put forth with any conviction—that same-sex couples and their children don't need marriage because same-sex couples can't produce children, intended or unintended—is so full of holes that it cannot be taken seriously.
The justices found that a 'more than reasonable basis" review was required because discrimination against a minority makes a law "constitutionally suspect". Nevertheless, not even a rational basis was provided.
They found that these laws violate the equal protections promises of the constitution and, as it was unnecessary, chose not to prove other possible violations.
Interestingly, the court seemed to find merit in the theories that homosexuality is a form of natural selection by which a small percentage of a population is not naturally procreative, thus freeing that subgroup to provide supplemental care for the children of procreative relatives. This may speak to the motivation of Posner's repeated questions about the harm to children adopted by same-sex couples.
And it forms much of the ruling:
Married homosexuals are more likely to want to adopt than unmarried ones if only because of the many state and federal benefits to which married people are entitled. And so same-sex marriage improves the prospects of unintended children by increasing the number and resources of prospective adopters. Notably, same-sex couples are more likely to adopt foster children than opposite-sex couples are.
…
Also, the more willing adopters there are, not only the fewer children there will be in foster care or being raised by single mothers but also the fewer abortions there will be. Carrying a baby to term and putting the baby up for adoption is an alternative to abortion for a pregnant woman who thinks that as a single mother she could not cope with the baby. The pro-life community recognizes this.
I love the reference to the pro-life community. It's reminding them that their biases are hurting themselves as well.
Finally, they concluded:
To return to where we started in this opinion, more than unsupported conjecture that same-sex marriage will harm heterosexual marriage or children or any other valid and important interest of a state is necessary to justify discrimination on the basis of sexual orientation. As we have been at pains to explain, the grounds advanced by Indiana and Wisconsin for their discriminatory policies are not only conjectural; they are totally implausible.
The Daily Agenda for Thursday, September 4
Jim Burroway
September 4th, 2014
TODAY'S AGENDA:
Pride Celebrations This Weekend: Bloomington, IN; Las Vegas, NV; Lincoln City, OR; Roanoke, VA; Stavanger, Norway; Worcester, MA.
Other Events This Weekend: Pride Night Kings Island, Cincinnati, OH (Friday Night Only); Womenfest, Key West, FL; Gay Ski Week, Queenstown, New Zealand; Bears on Ice, Reykjavic, Iceland; Sierra Stampede Gay Rodeo, Sacramento, CA; North Louisiana Gay and Lesbian Film Festival, Shreveport, LA; International Bears Week, Sitges, Spain.
TODAY'S AGENDA is brought to you by:
According to Wikipedia, Asheville has been well-recognized in several best-of rankings: One of the "Top 25 Small Cities for Art," one of "20 Great Cities for Writers," "a New Age Mecca," "The New Freak Capital of the U.S.," "The Hippie Capital of the South," and the "Happiest City in the South." It wasn't always that way. Asheville's downtown area had been in a state of serious decline until the late 1980s. But it has long been one of the gayest cities of the South, in good times and in bad. The Flaming Ember opened as a gay bar sometime in the late 1960s. In 1972,  David,  a Florida-based gay lifestyle magazine, described what was believed to be Asheville's first drag show:
With the latest craze for female impersonation contests going around, Asheville, North Carolina decided not to be outdone. The FLAMING EMBERS lounge recently held its Miss Sweetheart Contest, 1972. It was Asheville's first drag show and the ten contestants performed to a standing room only audience. A selection of songs from Purlie won Robbie the title of Miss Sweetheart '72. First runner up was Lola with her interpretation of the popular Cabaret and Monica walked off with the 2nd runner up position by doing Bridge Over Troubled Water. A special treat of the evening came when Gary Wilson, the owner, did a show-stopping version of Coronet Man.
TODAY IN HISTORY:
► Wolfenden Report Recommends Homosexuality "Should Not Be A Crime": 1957. Home Secretary David Maxwell-Fyfe in 1954 appointed a special fifteen-member committee to examine laws in Britain which criminalized homosexuality and prostitution. The committee came about after the arrest of several well-known men that year for homosexuality, including Lord Montagu (see Oct 20) and Peter Wildeblood (see May 19). Those arrests and trials provoked a national debate over Britain's "gross indecency" law, which criminalized homosexual behavior between men. (Lesbian relations had never been made illegal.) The committee, chaired by Lord John Wolfenden of Reading University, included theologians, psychiatrists, educators, judges, lawyers, and several other leading figures. The Wolfenden committee, as it became known, was tasked with reviewing the medical, mental health, legal, and moral aspects of homosexuality and prostitution, and to report on their findings and recommendations for legal changes.
On of the chief difficulties the committee ran into was finding gay men who were willing to provide testimony. After all, the committee was, in effect, asking people to incriminate themselves for a crime under the same statute that had famously sent Oscar Wilde to prison for two years at hard labor (see May 25). One of those giving testimony was Peter Wildeblood, who had written one book about his arrest, trial, conviction, the appalling conditions of his imprisonment, and his experience of being spat upon by a "respectable looking, middle-aged, tweedy" woman while out the street. His second book included twelve essays describing various gay people he had come in contact with. Both books, along with his testimony and that of two others, helped to inform the Wolfenden's report.
And so did a study conducted by a Wolfenden member, Dr. Desmond Curran of the Department of Psychiatry at St. George's Hospital in London. That study, published in the British Medical Journal (see Apr 6), examined one hundred gay men who were under evaluation and treatment for homosexuality. Curran found that none of them could muster anything more than a "slight alteration" toward heterosexuality — and almost all of those who achieved that minimal accomplishment were classified as bisexual to begin with. Curran also found no evidence that homosexuality was an impairment, but was instead "compatible with subjective well-being and objective efficiency … both practising and non-practising homosexuals were on the whole successful and valuable members of society."
After three long years, the committee finally published its recommendations the 155-page "Report on Homosexual Offences and Prostitution." Known popularly as the Wolfenden Report, its first run of 5,000 copies sold out within hours of publication. The report recommended wholesale revisions to English and Welsh law with regard to age of consent, penalties for sexual assault, the statute of limitations, and, most critically, on the criminalization of homosexuality itself: that "homosexual behaviour between consenting adults in private should no longer be a criminal offence… The law's function is to preserve public order and decency, to protect the citizen from what is offensive or injurious, and to provide sufficient safeguards against exploitation and corruption of others… It is not, in our view, the function of the law to intervene in the private life of citizens, or to seek to enforce any particular pattern of behaviour."
The Report's recommendations enjoyed wide support, including from the Archbishop of Canterbury, Dr Goeffrey Fisher, who also served on the committee. The Times of London approved the report, as did the Star, which pointed out that "The present laws are out of date and often cruel in their application." The Manchester Guardian called the Report "A fine piece of work, interleaving sympathy and sternness." The Daily Mirror also chimed in: "Now Whitewash. No Prudery. And No Hypocrisy," went the headline. "What they say may shock the sort of people who shut their eyes to the unpleasant facts of life. But it is the truth." The Economist urged Parliament to take up the Report's recommendations: "If the Government cannot pluck up courage to bring in legislation of its own (and it ought to), Parliament should at least be given every facility for a free vote on a private member's bill."
Other papers weren't so supportive. The Daily Express asked, "Why did the Government ever sponsor this cumbersome nonsense," while the Daily Mail called the recommendations "full of danger." Its editorial warned, "If the law were to tolerate homosexual acts a great barrier against depravity would be swept aside."
The Government ended up rejecting the Wolfenden Committee's recommendations, and it would be another decade before Parliament would take up the task of decriminalizing sex between men (see Jul 28).
If you know of something that belongs on the agenda, please send it here. Don't forget to include the basics: who, what, when, where, and URL (if available).
And feel free to consider this your open thread for the day. What's happening in your world?
Louisiana Logic
Rob Tisinai
September 3rd, 2014
I'm having some trouble with Judge Feldman's decision upholding Louisiana's ban on marriage equality. I'm not a lawyer, though, so perhaps others can correct me.
For instance, in explaining why heightened scrutiny applied in the Loving case but not here, Feldman writes:
Heightened scrutiny was warranted in Loving because the Fourteenth Amendment expressly condemns racial discrimination as a constitutional evil; in short, the Constitution specifically bans differentiation based on race.
But here's the first section of that amendment:
All persons born or naturalized in the United States, and subject to the jurisdiction thereof, are citizens of the United States and of the State wherein they reside. No State shall make or enforce any law which shall abridge the privileges or immunities of citizens of the United States; nor shall any State deprive any person of life, liberty, or property, without due process of law; nor deny to any person within its jurisdiction the equal protection of the laws.
It does not "expressly" mention race. Nor does the rest of the amendment.
Feldman then dismisses the argument that the ban discriminates based on gender:
Even ignoring the obvious difference between this case and Loving, no analogy can defeat the plain reality that Louisiana's laws apply evenhandedly to both genders–whether between two men or two women.
He seems to be saying that because the law applies to both genders equally, it does not discriminate based on gender. The odd thing, though, is that in Loving, defenders of the interracial marriage ban tried the same tactic, saying that the ban did not discriminate because it applied to all races — but the Supreme Court expressly rejected that reasoning:
…we find the racial classifications in these statutes repugnant to the Fourteenth Amendment, even assuming an even-handed state purpose to protect the "integrity" of all races.
So you can't use Loving to say it's okay to discriminate "even-handedly." (It's striking that Feldman and the Supreme Court both used that phrase.) Further, it's reasonable to think a gender-based classification of people and their rights would also be repugnant to the Fourteenth Amendment. (And remember, Feldman is addressing gender discrimination in this bit, not orientation-based discrimination.)
Now that Feldman has used this flawed (to my mind) reasoning to justify rational-basis scrutiny of Louisiana's ban (the easiest level of scrutiny for a law to pass), he looks for that rational basis and finds it in this:
Defendants rejoin that the laws serve a central state interest of linking children to an intact family formed by their biological parents. Of even more consequence, in this Court's judgment, defendants assert a legitimate state interest in safeguarding that fundamental social change, in this instance, is better cultivated through democratic consensus. This Court agrees.

Louisiana's laws and Constitution are directly related to achieving marriage's historically preeminent purpose of linking children to their biological parents. Louisiana's regime pays respect to the democratic process; to vigorous debate. To predictable controversy, of course.
A couple problems here. First, about that societal interest in ensuring that fundamental social change be cultivated via the ballot or legislature instead of the courts: this is an invitation never to find any law unconstitutional, no matter how great an affront to the Constitution it may be. Feldman hedges his way out of this with the qualifier, "in this case." But why, in this case? He never explains. The closest he comes is in his comments about linking children to their biological parents. But this is inadequate. Such a policy goal explains why the state permits biological parents to marry. It explains not at all why other marriages should be banned. This is a huge hole in Feldman's reasoning, and I suspect there really is nothing that could fill it.
There's quite a bit more in the decision, but this seems to be the core of it. Feldman settles on rational-basis scrutiny by using flawed reasoning and flat-out mistakes about what the Fourteenth Amendment says, and then fails in his attempt to find that rational basis.  To my untrained eye, this decision looks easy to challenge on appeal. Any lawyers out there care to comment?
Wrongfully Convicted During Child Sexual Abuse Hysteria, Bee Baran Is Finally at Peace
Jim Burroway
September 3rd, 2014
Bernard Baran died on Monday night. Known as "Bee" to his friends, he died suddenly at his home wile talking with his partner, David, and his niece, Crystal. He was forty-nine years old. The cause of death is unknown at this time. Funeral arrangements are pending.
Some thirty five years ago, Americans were riveted by the shocking allegations of child sexual abuse in the McMartin pre-school case near Los Angeles. The bizarre allegations included satanic rituals and secret tunnels under the school. Seven employees and the owners were charged with 321 counts of child abuse involving 48 children. After seven years of hysteria, charges were finally dropped against five, and Peggy McMartin Buckey and Ray Buckey were finally acquitted after a three-year-long trial and nine weeks of jury deliberation. That hysteria led to other allegations — the Little Rascals day care center in Edenton, North Carolina, the Fells Acres day care center in Malden, Massachusetts, and the Early Childhood Development Center in Pittsfield, Massachusetts.
The latter case is where Bee Baran came in. Openly gay since he came out in high school, Bee began working as a teacher's aide in 1983. Soon after the Fells Acres case made national news, the parents of a boy in Baran's class complained to the board of directors of ECDC, saying they "didn't want no homo" working with their four-year-old son, who had been placed at ECDC by social workers due to the child's abusive home environment. The parents, who were drug addicts and police informants with the Pittsfield Police's drug control unit, complained to police, charging that Baran had molested their child that day — a day which was actually three days after they removed their child from day care.
The panic quickly spread. Another mother, herself a survivor of child sexual abuse, interrogated her daughter about Baran and elicited an accusation. Other parents panicked and the hysteria spread. Baran, then just nineteen years old, was arrested. Investigators brought in so-called "experts" who, using suggestive and leading interrogation techniques, , extracted preciselty the kind of testimony from other very young and impressionable children they were looking for. During the subsequent trial, evidence was withheld from the defense attorney while a general atmosphere of hysteria spread throughout the community and the state.
Baran and his mother were from a working-class background and had very little money for a defense attorney. They found an inexperienced lawyer who took the case for only $500. He barely reviewed the evidence or mounted much of a defense. At trial, there were no eyewitnesses, the forensic evidence was practically nonexistent, and the children's testimony came only after extremely heavy prompting and leading questions by the prosecution.
Baran's case differed from the other nationally-known cases in two key ways. First, unlike the other defendants, he was openly gay in a conservative community where many unquestionably assumed that gay people were child molesters. The district attorney played on those assumptions in his closing arguments, comparing Bernard to "a chocoholic in a candy store." And secondly, unlike most of the other defendants who were eventually acquitted or saw their cases dismissed, Baran was found guilty and given three life sentences on January 30, 1985.
Baran spent the next twenty-one years in prison, caught in a terrible catch-22. If he had accepted a plea deal, he would have been a free man after just a few years. If, after conviction, he had stopped denying that he had committed the crimes he had been charged with, he may have been able to win parole. If he had said that he was a pedophile, he could have been placed in a more protective environment at the minimum security Bridgewater Treatment Center instead of the maximum security facility at Walpole State Prison. As a convicted pedophile, Baran was marked for extra abuse by other prisoners:
After Walpole, Baran was shuffled through five medium-security state prisons to ensure his safety, but the abuse did not let up. At Concord, he was beaten several times, and fellow inmates stole most of his property. At the now closed Southeastern Correctional Center, three inmates beat and gang-raped him.

The beatings intensified at Norfolk, where Baran says his eye was split open in one incident. In another, a fellow inmate slammed a metal tray on his head in the cafeteria, giving him a concussion. Baran was hospitalized both times. Despite the DOC's standard investigations into the savage beatings, he never identified the perpetrators.

"If you snitch, you're gonna get killed," Baran says. "At least if you don't tell, you get a little respect for that." It was also at Norfolk that he twice attempted suicide.
Baran was eventually sent to Bridgewater on a bizarre technicality: because he refused to admit his crime, he was labeled a "sexually dangerous person" and eligible for treatment.
In 2002, a new legal team took Baran's case and began submitting motions for a new trial. As part of their briefs, they identified over 300 flaws from the original trial, including prosecutorial misconduct, suggestive and leading interviewing techniques, and ineffective counsel. The state retaliated by trying to get Baran transferred out of the relative safety of Bridgewater and back into the general population, but the transfer board refused to go along. In 2006, a court finally set aside his 1984 conviction, ordered Baran released from prison and granted a new trial. The Berkshire County District Attorney appealed the decision, but the Massachusetts Appeals Courtaffirmed the lower court's ruling in 2009. In 2010, Baran's lawyers began suing previous attorneys for negligence and the state for prosecutorial misconduct. The state settled for $400,000 but continued to oppose moves to expunge Baran's record. Baran and his partner bought a home in Fitchburg with the settlement money, but with his wrongful conviction still appearing on his criminal record, he continued to have trouble finding work.
You can find a full timeline of Bee Baran's case here.
Uganda Parliament Takes First Step Toward Reintroduction of the Anti-Homosexuality Bill
Jim Burroway
September 3rd, 2014
Ugandan lawmakers took the first step toward re-introducing the nullified Anti-Homosexuality Act for another round of debate and possible passage by granting leave of two MPs to prepare the bill for introduction. The AHA had been annulled by the Constitutional Court on August 1 after Parliament passed the bill in December without a constitutionally-mandated quorum. Daily Monitor has more:
Yesterday, as the House resumed from a mini-recess, Deputy Speaker Jacob Oulanyah, said the two MPs (AHA's original sponsor David Bahati and reputed co-author MP Benson Obua Ogwal) have been granted leave of Parliament to allow them time to prepare the Bill, triggering excitement among members.

…Shortly after the court nullification, lawmakers led by Kawempe North MP Latif Ssebagala began collecting signatures in support of a plan to immediately reintroduce the law. They wanted the House to suspend handling of the ongoing Budget process, with a proposal that the new Bill be the first on the Order Paper, a request that was turned down yesterday.

"We are now focusing on the Budget process and the Bill was already here and we passed it into law. If it had still been within Parliament, it would still be property of Parliament and we would have done whatever necessary to correct the anomalies," Mr Oulanyah said.

"So when we finish the Budget and as soon as the movers of this Bill are ready, we will proceed. When it is introduced, we will handle it appropriately about those issues that were raised that caused the nullification," he added. Under Uganda's Penal Code Act, sexual acts "against the order of nature" are already criminalised.
This is officially the first step toward allowing a private member's bill to be considered by Parliament. Before the original Anti-Homosexuality Bill was first introduced in Parliament in October 2009, M.P. David Bahati had received similar leave from Parliament in a little-noticed procedure six months earlier. (Government bills, in contrast to private members' bills, have a slightly more direct line to introduction.) The next step would be the bill's first reading, which constitutes its formal introduction into Parliament. After that, it goes to the Legal and Parliamentary Affairs Committee for consideration and proposed amendments. The bill then goes back to Parliament for its Second Reading, followed by the consideration of the Committee's recommendations. After each clause of the bill and its proposed amendments are considered, then the bill goes to its third reading for final consideration. It then goes to the President for his assent. He may return the bill back to Parliament, but under Uganda's constitution he has no power to veto the bill entirely.
These are the steps that the AHA followed before becoming law earlier this year, except that Parliament didn't have a proper quorum when speaker Rebecca Kadaga called for a snap vote in December. This was apparently in keeping with the expressed desires of a large number of MPs who supported the bill's passage but wanted to avoid having their names associated with it out of fear that they would be blacklisted for travel visas by foreign governments or that their pet projects would be de-funded. But since that maneuver didn't work out so well with the Constitutional Court, Deputy Speaker Jacob Oulanya promised to follow the proper procedures this time:
Two weeks ago, President Yoweri Museveni met with ruling party members to strategize the way forward on the Anti-Homosexuality Act. The President announced the formation of a ten-member committee chaired by Vice President Edward Kiwanuka Ssekandi. Because the Court only ruled on the matter of the quorum and didn't address the other constitutional issues raised by the legal challenge, the committee was tasked to review the legal challenge in its entirety to anticipate other grounds on which a future Anti-Homosexuality Act may be annulled. This latest move by Parliament may be an end-run around the President's committee. The NTV reporter's mention of the Anti-Homosexuality Act being the "property" of Parliament hints at a tug-of-war between the President and Parliament over the legislation's future.
The Daily Agenda for Wednesday, September 3
Jim Burroway
September 3rd, 2014
TODAY'S AGENDA:
Pride Celebrations This Weekend: Bloomington, IN; Las Vegas, NV; Lincoln City, OR; Roanoke, VA; Stavanger, Norway; Worcester, MA.
Other Events This Weekend: Pride Night Kings Island, Cincinnati, OH (Friday Night Only); Womenfest, Key West, FL; Gay Ski Week, Queenstown, New Zealand; Bears on Ice, Reykjavic, Iceland; Sierra Stampede Gay Rodeo, Sacramento, CA; North Louisiana Gay and Lesbian Film Festival, Shreveport, LA; International Bears Week, Sitges, Spain.
TODAY'S AGENDA is brought to you by:
I haven't been able to find out anything about this business. Remer is located in the Chippewa  National Forest, about a three hour drive north of the Twin Cities. Bemidji has its giant Paul Bunyan statute, Darwin brags that it has the world's largest ball of twine, and Remer, with its population of about 370 can boast a ten-foot tall Bald Eagle right there on the main drag.
TODAY IN HISTORY:
► The First Legal Same-Sex Marriage in the United States: 1971. Jack Baker (see Mar 10) and Michael McConnell (see May 19) first tried to get a marriage license a year earlier in Minneapolis (see May 18). They were not only denied their license, but Michael McConnell lost his job at the University of Minnesota when news of their application hit the news. Baker and McConnell sued in state court, but that would potentially keep things tied up for years. The pair came up with an alternate solution. In August of 1971, McConnell legally adopted Baker in an arrangement that would allow them at least some of the benefits of marriage (inheritance, medical decision-making, and even reduced tuition for Baker who a student at U.M.), but they were still denied their ultimate goal.
But there was one other crucial thing they got out of that adoption: Jack Baker had a new legal and gender-neutral name, Pat Lyn McConnell. And with that, they went to the Blue Earth County courthouse in Makato, Minnesota and applied for a marriage license. They got it on August 16, 1971. They asked a Methodist minister to perform the wedding, and he agreed. They even went through the lengthy pre-marital counseling that was required for any couple about to marry in the Methodist Church. But one day before the wedding was to take place, the minister got the jitters and backed out.
With little time left, they turned to a friend, Pastor Roger Lynn, who had volunteered with the couple in Minneapolis's LGBT community center. Lynn immediately agreed, since the Methodist Church had no rules specifically banning same-sex couples from marrying. "The Methodist church has always taken a strong stand on social issues," he said. "I expected that the progressive side of the church would support me." Baker and McConnell arranged for a friend who worked at a local TV station to film the ceremony.
Lynn pronounced the couple "husband and husband," and the two kissed. From then on, as far as they were concerned, they were legally and really married. Once news of the marriage got out, things got rocky. A retired Baptist minister waged an unsuccessful campaign to get Baker expelled from the University of Minnesota's Law School, saying that Baker was "unfit to enforce the lawå because he is himself an avowed law breaker." (Gay relationships had been reduced from a felony to a misdemeanor in 1967, but those convicted were still liable for up to one year in jail.) Hennepin County Attorney George M. Scott referred Rev. Lynn's actions to a Grand Jury in early 1972, but the Grand Jury refused to indict him. He was however fired from his job and formally reprimanded by his presiding Bishop.
In October, the U.S. Supreme Court refused to hear Baker and McConnell's challenge to Hennepin County's original 1970 denial of their marriage license. The Court declined to hear Baker v. Nelson "for want of a substantial federal question." McConnell and Baker however contend that the license they did get from Blue Earth County was perfectly legal and remained in effect, although the I.R.S. didn't see it that way. They filed joint returns for 1972 and 1973 with no problems. But in 1974, an I.R.S. official rejected their joint returned, changed their status to single and recalculated their taxes for them. By doing so, it meant that they two weren't liable for the so-called "marriage penalty" and had overpaid their taxes by $309 (nearly $1,500 in today's money). The couple refused to accept the refund. Baker told a reporter, "We realize that the legal position we take necessarily requires us to pay about $150 each year in taxes as a married couple over and above what would be expected if we filed as singles. However, we also recognize that privileges and responsibilities go hand in hand. Hence, we accept the good with the bad."
The two are still together, living a quiet, happily married life in Minneapolis.
If you know of something that belongs on the agenda, please send it here. Don't forget to include the basics: who, what, when, where, and URL (if available).
And feel free to consider this your open thread for the day. What's happening in your world?
Coahuila legislature votes in marriage equality
Timothy Kincaid
September 2nd, 2014
The Congress of Coahuila, a northern state in Mexico, approved same sex marriages on Monday.

The legislators modified more than 40 articles of the State's Civil Law to give all the rights and obligations of a heterosexual marriage to homosexual couples.

Before the reform, marriage in the state was defined as the union of a man and a woman in order to procreate.

With the changes, the article now states that marriage is "the union between two people with the possibility of procreating or adopting." said the local congressman that promoted the reform, Samuel Acevedo, according to EFE news agency.
Coahuila is the first of Mexico's 31 states to enact marriage equality. The Federal District acted similarly in 2009, and in 2011 in the state of Quintana Roo, a local judge pointed out that the local law made no mention of the gender of marriage participants. And two other states are part way through a lengthy judicial process which would find the ban on same-sex marriages to violate the constitutional rights of citizens. Marriages conducted in any Mexican state or the Federal District are recognized throughout the country.
Until 1836, Coahuila included the territory that is now Texas.
The Daily Agenda for Tuesday, September 2
Jim Burroway
September 2nd, 2014
TODAY'S AGENDA is brought to you by:
The Hollywood Spa, the largest and oldest bathhouse in Los Angeles, closed last April (although the North Hollywood Spa is still in business). According to its owner, Peter Sykes, rising rents and dropping attendance combined to bring about its end after forty years in business:
Sykes said the rent increase is only one factor in what he called a "trifecta" of reasons for closing the spa. Other reasons he cited are that the space is too big and that business is down. He attributed the decline in customers in part to a cultural change, which he said is having an impact on gay bathhouses across the country. "You don't have to be in the closet as a gay man," he said. "You can go to the supermarket and play with the bananas and get a date."
You can also download Grindr and Snuff on your smartphone. With Sykes "pushing 70," as he put it in that last February, I wonder if he and other bathhouse owners may be underestimating the impact of specialized social media. Last week, ABC news pointed to the Hollywood's demise and talked about it in a much larger context:
In the heyday of bathhouses in the late 1970s, there were nearly 200 gay bathhouses in cities across the U.S., but by 1990, the total had dropped to approximately 90, according to Damron, the publisher of an annual gay travel guide. In the last decade, bathhouses, including ones in San Diego, Syracuse, Seattle and San Antonio, have shut down and the total nationwide is less than 70. Most patrons are older.
Is the end of bathhouses inevitable? I doubt it, and a part of me hopes not. (Full disclosure: I've never been to one and it's not on my bucket list, but I also wouldn't rule it out.) But like all things, good or bad, they will have to change to keep up with the times. The WehoVille article pointed out that "[c]onditions apparently have deteriorated (at Hollywood Spa) in recent years, with commenters on Yelp.com and various gay websites complaining about poor maintenance and customer service and drug use by spa customers." As Flex Spas CEP Todd Saporito explained, "Bathhouses at some level will go extinct if you don't offer something more than a towel."
TODAY IN HISTORY:
► 60 YEARS AGO: "Perverts Vanish" from Miami: 1954. By now, the media-driven anti-gay hysteria gripping Miami for the past month (see Aug 3, Aug 11, Aug 12, Aug 13 (twice that day), Aug 14, Aug 15, Aug 16, Aug 26, Aug 31, and yesterday) began taking on a Keystone Kops mentality. On August 26, Miami mayor Abe Aronovitz blasted City Manager E.A. Evans and Police Chief Walter Headley — who were both out of town on vacation — for "coddling homosexuals" in the city, and said that he would give Evans just one week rom the time he returns to "clean out certain pervert nests in Miami proper." Evans returned on August 31 and met with Aronovitz, promising to "put pervert hangouts out of business by tomorrow." Tomorrow came yesterday, and Evans was forced to clarify that no, they weren't going to put anyone out of town that day, but that what he was really going to do was meet with Chief Headley to come up with a plan. Headley, for his part, threw up his hands, saying that he was hamstrung by the law. "We can't put those places out of business unless someone passes a law that it's illegal to serve homosexuals," he told a reporter for The Miami News. His detective, Benjamin Palmer, suggested that maybe there was another way to get rid of all the homosexuals. "Practically all of the homosexuals work in Miami. If people wouldn't hire them, they'd go away."
That long review of increasingly comical events brings us to today, because it turns out that while Chief Headly didn't have a new plan up his sleeve, he could at least put into practice the plan they always had: try another round of pointless police checks at known gay bars. They did exactly that later that evening, and on September 2, City Manager Evans claimed success. As The Miami News reported:
Miami's many perverts have been chased "underground or out of town," City Manager E.A. Evans declared today. Evants said his edict to the Police Department to harass bar owners catering to these characters had resulted from their disappearance from downtown streets.

"They have just disappeared," said Evans. "Extra men have been added to police details and a check reveals only a few customers at bars where the homosexuals gather."
Evans admitted that giving the city's gay community a week's notice through public arguments in the newspapers probably tipped them off to the coming raids, but he promised that the patrols weren't "just for a few days. This is a long range proposition." Neighboring Miami Beach's Police Chief Romeo Shepard, who had long taken a much harder line on gay bars and the beaches, reacted to his larger neighbor's crackdown. "We don't want Miami's homosexuals running over here. We're making special plans to keep them out."
Miami's crackdown continued that night, but the results were paltry. The following day, The Miami News reported that four bartenders were arrested for liquor law violations — two for serving minors, one for "serving a drunk," and one for having a "noisy juke box" — along with a 20-year-old Marine who as found drunk and turned over to military authorities and another man arrested at Bayfront Park. Meanwhile, police complained that they didn't have enough laws to keep gay people in check. Chief Headley repeated his call for  a new law "forbidding them to congregate or buy drinks." But they did claim success in one area. Police told The News that "the notorious Moulin Rouge bar, formerly the Singing Bar, was closed down some time ago, and its new operators reportedly plan to reopen the place for 'normal' trade." Other bars cited that night included the Champagne Girl (559 W. Flagler Street, for having a "noisy juke box"), Samba Bar (249 N.E. First Street, for "serving a drunk") and Vic's Bar and Restaurant (39 N.E. Second Street, for serving a minor).
TODAY'S BIRTHDAYS:
► Evelyn Hooker: 1907-1996. Dr. Hooker, the psychologist who is widely credited for establishing that gay people are not inherently mentally ill, knew what it meant to overcome long odds. Born the sixth of nine children in North Platte, Nebraska, she had to overcome uncountable barriers to women in academia and psychology throughout the first half of the 20th century. In 1942 while a teacher at UCLA, one of her students introduced her to other members of the gay community and challenged her to study "people like him" — homosexuals who were neither troubled by their homosexuality and who had none of the features commonly associated with mental illness. Among those she came to know was noted author Christopher Isherwood, who rented a guest house from her. "She never treated us like some strange tribe," he recalled later, "so we told her things we never told anyone before." Hooker quickly became convinced that most gay men were socially well-adjusted, quite unlike the homosexuals that had been written about in the scientific literature until then. By 1953 — at the peak of the McCarthy "lavender scare" period — she decided that this could be proven through psychological testing.
For her groundbreaking study, she gathered two groups of men. The first were gay men, many of them members of the local Mattachine Society, and the second were heterosexual men. She administered three sets of psychological tests, and presented the 60 unmarked sets of data to a team of three expert evaluators. The independent evaluators were unable to tell the difference between the members of the two groups. When she presented her paper, "The adjustment of the male overt homosexual", at the 1956 annual meeting of the American Psychological Association in Chicago (see Aug 30), her results were met with incredulity. It was a well-established orthodoxy in psychology that all gays were mentally ill, and that the disturbances would have been obvious in the test results. But until Hooker's study was published, there was no scientific data available about non-imprisoned, non-patient homosexuals. For the first time, Hooker's peer-reviewed study — it would soon appear in the March 1957 edition of the Journal of Projective Techniques and Personality Assessment – would prove that there were well-adjusted, normal and healthy gay men, and lots of them.
Hooker's research into the subject didn't end with just that single paper. In 1958, her paper "Male Homosexuality in the Rorschach" challenged whether the Rorschach inkblot test could weed out gays from straights as claimed by its backers. In 1959, she published "What Is A Criterion?", in which she again reiterated that the three most popular tests then in use for personality assessments were incapable of picking gay men out of a crowd, despite claims to the contrary. She argued that part of the problem was that "we need to get beyond the fact that the individual is homosexual, to the kind of homosexual that he is," adding:
It will have become evident by this time that I am not greatly disturbed by the fact that projective techniques diagnosing homosexuality are not demonstrably valid means for diagnosing homosexuality. In fact, I am rather encouraged by this because I hope it will force us to re-examine the much over-simplified picture we have had and encourage us to remind ourselves that the first goal of science is understanding, with prediction and control as secondary to it.
Her 1969 paper, "Parental relations and male homosexuality in patient and non-patient samples," refused the widely accepted claim that parents were the cause of their children's homosexuality.  That same year, she chaired the National Institute of Mental Health's Task Force on Homosexuality, which recommended the decriminalization of homosexuality and its removal from the APA's list of mental disorders. The APA finally acted on that recommendation in 1973, but it would take another thirty years before the U.S. Supreme Court would finally eliminate the remaining sodomy laws across the nation.
In 1991, the American Psychological Association honored Dr. Hooker with its Award for Distinguished Contribution to Psychology in the Public Interest, saying: "Her research, leadership, mentorship, and tireless advocacy for an accurate scientific view of homosexuality for more than three decades has been an outstanding contribution to psychology in the public interest." She died in 1996.
[Sources: Evelyn Hooker. "The adjustment of the male overt homosexual." Journal of Projective Techniques and Personality Assessment 21, no. 1 (March 1957): 18-31.
Evelyn Hooker. "What is a criterion?" Journal of Projective Techniques and Personality Assessment 23, no. 3 (September 1959): 278-281.
Evelyn Hooker. "Parental relations and male homosexuality in patient and nonpatient samples." Journal of Consulting and Clinical Psychology 33, no. 2 (April 1969): 140-142.
Evenly Hooker. "Reflections of a 40-year exploration: A scientific view on homosexuality." American Psychologist 48, no. 4 (April 1993): 450-453.]
► 
Billy Preston: 1946-2006. As a three-year-old, little Billy began playing the piano while sitting on his mother's lap. By age ten, the child prodigy was playing the organ for such noted gospel singers as Mahalia Jackson and James Cleveland (who, it was later revealed, was also gay — which is a different story for another time). At age eleven, he appeared on Nat King Cole's national TV program singing Fats Domino's "Blueberry Hill, and at age twelve, he started with Cole in the film St. Louis Blues, playing a younger W.C.Handy. In the 1960s, he became a much sought-after studio musician, playing organ for Sam Cooke, Ray Charles, and the Beatles, whom he had met while performing in Hamburg in 1962.
When Preston joined up with the Fab Four again in 1969, the four weren't quite so fab. In fact, they were on the verge of breaking up and were struggling to complete Abbey Road and Let It Be. George Harrison brought Preston in, and his gregarious personality and musicianship briefly calmed the tensions in the studio, so much so that John Lennon proposed making Preston an official "Fifth Beatle." (Paul reportedly countered that it was bad enough with four.) Preston did join the band for its final rooftop concert at Abbey Road studio, and his prominent eclectic piano solo on "Get Back" earned him a credit on the resulting single as "The Beatles with Billy Preston."
Preston didn't join the Beatles, but he did join their record label, Apple Corps, which released his 1969 album That's the Way God Planned It... His 1970 release, Encouraging Words included Eric Clapton and Ringo Starr as guest musicians. After his departure from Apple for A&M, Preston continued his collaboration with George Harrison in The Concert for Bangladesh and toured with Harrison during his 1974 North American tour. Meanwhile, Preston's start as a solo artist began to shine, with his 1972 instrumental "Outa-Space" winning a Grammy Award for Best Pop Instrumental Performance. That was followed by his number one hits "Will It Go Round In Circles" in 1972 and "Nothing from Nothing" in 1974.
While Preston continued released solo albums throughout his career, his spotlight as a solo artist was relatively short-lived. But his collaborations with other musicians remained strong, including an extended stint with The Rolling Stones for several albums and concert tours through the seventies. Keith Richards, in his recent autobiography Life
, recalled, "He was gay at a time when nobody could be openly gay, which added difficulties to his life. Billy could be, most of the time, a bundle of fun. But sometimes he would get on the rag. I had to stop him beating up his boyfriend in an elevator once. Billy, hold it right there or I'll tear your wig off. He had this ludicrous Afro wig. Meanwhile, he looked perfectly good with the Billy Eckstine look underneath."
Some of Preston's difficulties undoubtedly was rooted in his background in Gospel music. While his main success came in secular music, he remained in touch with the Black Gospel world, including playing organ for Donny McClurkin's self-titled debut album in 1996. That was before McClurkin announced in 2002 that he was gay but had "experienced God's power to change my lifestyle." Preston's remaining foot in Gospel only added to the pressure to remain publicly closeted. As a close friend said, "Billy was gay. He didn't wear it on his sleeve. How could he? He was a black man that came from the church. The church would have destroyed him. [But] he wasn't ashamed of who he was." While Preston keenly felt the need to remain closeted, there is a good reason why he may have felt at home in the Gospel world. He once quipped to a friend in Gospel music that the Black church choir was "the original gay-straight alliance." Here, Preston plays "How Great Thou Art" at Gospel Celebration 1988: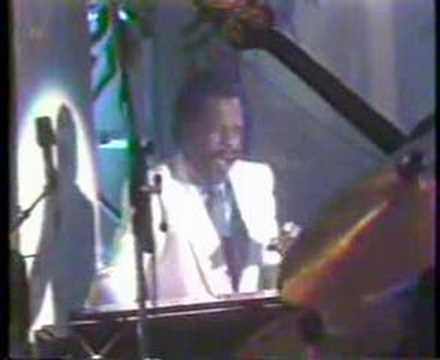 Preston continued collaborating with other musicians through the remainder of his life. When George Harrison died, Preston played for the 2002 commemorative Concert for George in London. He also collaborated with Johnny Cash for 2002′s American IV: The Man Comes Around and on Ray Charles's 2004 Genius Loves Company. Preston died in 2006 of complications from malignant hypertension and kidney failure, despite having undergone a kidney transplant in 2002.
If you know of something that belongs on the agenda, please send it here. Don't forget to include the basics: who, what, when, where, and URL (if available).
And feel free to consider this your open thread for the day. What's happening in your world?
The Daily Agenda for Labor Day
Jim Burroway
September 1st, 2014
Today is Labor Day, a day that is set aside both to honor the sacrifices of American laborers in the past who fought for fair wages and decent working conditions, and to celebrate the social and economic contributions of workers today. The holiday had already been celebrated in thirty states when Congress in 1894 declared it a Federal holiday as an olive branch to organized labor in honor of those who died at the hands of the U.S. military and U.S. Marshals during the Pullman Strike that year. For today's workers and their families, this extended weekend also marks that last hurrah of summer. I hope your Labor Day is a relaxing one.
TODAY'S AGENDA is brought to you by:
TODAY IN HISTORY:
► 60 YEARS AGO: "If People Wouldn't Hire Them, They'd Go Away": 1954. Just yesterday, Miami mayor Abe Aronovitz demanded that city manager E.A. Evans and police chief Walter Headley begin an immediate purge of homosexuals in the city (See Aug 31). Aronovitz even went so far as to threaten to fire Evans. Feeling the pressure, Evans promised to "put pervert hangouts out of business by tomorrow." But there was a hitch: Chief Headley was still out of town on vacation. As Evans told The Miami News, what he really meant to say that he would relay orders to Headley by tomorrow  – tomorrow now being today — to do something. Evans added that he didn't intend to tell Headley how to do his job. "It's a police matter," he told the reporter.
Once Chief Headley got word of what was going on in Miami, he told The Miami News that he was somewhat hamstrung by the law. "We'll redouble our efforts to harass the perverts," he said, "but we've been working on that. We can't put those places out of business unless someone passes a law that it's illegal to serve homosexuals."
Detective Benjamin Palmer backed his boss: "We go into these places about every night," he told the reporter. "We make every customer stand up and give his name and address, which certainly doesn't make them happy. If one of them looks even half drunk we throw him in jail, and charge the bar operator with serving drunks. It doesn't seem to me there's much more we can do."
Palmer did suggest one solution: "Practically all of the homosexuals work in Miami. If people wouldn't hire them, they'd go away."
► 5 YEARS AGO: Vermont's Marriage Equality Law Goes Into Effect: 2009. In 2000, Vermont made history when it became the first state in the U.S. to recognize same-sex marriages through a civil union law that was signed by Gov. Howard Dean. That first law came about after the Vermont Supreme Court ruled that same-sex couples were entitled to "the same benefits and protections afforded by Vermont law to married opposite-sex couples," but the court stopped short of requiring the legislature provide marriage equality. Mary Bonauto, one of the lawyers who represented the couples suing the state, found the ruling strange. "They had this beautiful language in there about the humanity of gay people, but I couldn't believe they had done something that I thought was a political judgment. I had never heard of segregating the word marriage from its rights and protections."
But for the next three years, civil unions were the best that same-sex couples could expect in the U.S., and Vermont was the only place they could get it until the Massachusetts Supreme Court ordered that state's legislature to provide same-sex marriages in 2003. For the remainder of the decade, a number of states instituted domestic partnerships, civil unions, and full-on marriages, while Vermont went along with its civil unions. In 2009, the state Senate approved a marriage equality bill in a lopsided 26-4 vote, which drew a veto threat from Gov. Jim Douglas (R). The House approved the bill a week later in a vote that fell just shy of a veto-proof majority. But at least two of the Democratic House members who voted against the bill announced that they would switch their vote if the Governor vetoed the legislation. Douglas vetoed the bill, as promised, and the Senate sailed through its override vote the next day, and the House followed through with the minimum 100-49 vote needed to reach the magic two-thirds mark. When law went into effect on September 1, it became the fifth state to provide marriage equality for same-sex couples, and the first state to do so without being ordered to do so by a court.
TODAY'S BIRTHDAY:
► Emma Stebbins: 1815-1882. If you've ever walked past the bronze statute of Horace Mann outside the State House in Boston, or paused to take in the refreshing sight of the Angel of the Waters fountain at Bethesday Terrace in Central Park, you've seen some of the more visible works by one of the first notable women sculptors in America. While those bronze works are her most visible, Stebbins's greatest pleasure came from working with marble or clay, where she could work alone in her studio, undistracted from the hassles of working with patrons, foundries, and the general public. Born to a wealthy New York family, she took up painting and sculpting while in her twenties, and then moved to Rome in 1856 to study with sculptor Harriet Hosner. That relationship quickly ended when both women competed for the affections of the famous actress Charlotte Cushman (see Jul 23), who was also in Italy at the time. Stebbins won, and the two quickly became fixtures in lesbian circles in Europe.
Because women sculptors were something of a novelty, male critics charged that their works were actually products of their students or assistants. Hosner, in particular, came under that charge in 1863. Cushman confided to a friend that the controversy had driven Stemmins "almost wild."
That she should be classed among those who would be believed to have their work done for them makes her too miserable, and to struggle along without the material help which all sculptors must have has become so entirely a necessity to her that she is assuming labor for which she has neither physical nor mental strength. … I never saw such crucifixion as Emma Stebbins. … because she cannot accept these helps and tries to shuffle on to do all her own work. I sometimes thing she ought not to do it and I should be doing right to take her away and not let her come back to it.
While Cushman worried about Stebbins's health, it would be Cushman's illness which would bring a pause to Stebbins's career. When Cushman was being treated for breast cancer in 1869, Cushman set aside her work to nurse her lover. When Cushman died of pneumonia in 1876, Stebbens stopped working altogether. She later wrote, "I lived with the embodied principle of love so many years that it became a part of being and has grown intensive more and more since it was taken away form me, so much so, that I have an ever-present consciousness that her spirit is still suggesting to me the beautiful principle by which she loved and wrought." In 1878, Stebbins published Charlotte Cushman: Her Letters and Memoires of Her Life. She died four years later at the age of 67.
[Source: Elizabeth Milroy. "The Public Career of Emma Stebbins: Work in Marble." Archives of American Art Journal 33, no 3 (Fall 1993): 2-12.]
► Baron Adolf de Meyer: 1868-1949. Hr was born in Paris and raised in Dresden, the son of a German Jewish father and a Scottish mother. Whether de Meyer was actually a baron was open to question; some say he inherited the title from his grandfather, others say that there's no evidence to support his noble claims, others still maintained that he obtained his title by marrying, for convenience's sake, Donna Olga Caracciolo, the divorced Italian god-daughter (some say daughter) of Edward VII. Regardless, wherever the elite could be found, he was there, photographing such celebrities as Mari Pickford, John Barrymore, Lillian Gish, Vaslav Nijinsky, King George V and Queen Mary. He was named the first official fashion photographer for American Vogue in 1913 after a appearing in Alfred Stieglitz's quarterly Camera Work. In 1922, de Meyer became Harper's Bazaar's chief photographer in Paris until 1938, when he returned to the U.S. as war loomed in Europe. But upon returning to the U.S., his style was considered passé. By the time de Meyer died in Los Angeles in 1949, he was remembered more for his famous friends than for his photography, as relatively few of his original prints survived the war.
► 75 YEARS AGO: Lily Tomlin: 1939. She began her comedy career as a stand-up comedian in the 1960s when she quickly landed a spot on NBC's Laugh-In. Her many memorable characters quickly became the stuff of pop culture: Ernestine, the nasal, nosy, and obnoxious telephone operator who epitomized the bureaucratic condescension of the old Ma Bell monopoly ("We don't care, we don't have to…we're the phone company."); Edith Ann, the five year old girl sitting in an oversized rocker with her observations of the crazy crap the adults around her were pulling (and always ending her monologues with "…and that's the truth. Phhhht!"); And Mrs. Judith Beasley, the prim and proper "tasteful lady." In 1977, she became the first woman to appear solo on Broadway with Appearing Nitely, and in 1985, she starred in another one-woman Broadway show, The Search For Signs of Intelligent Life in the Universe, written by her long-time partner, writer-producer Jane Wagner. In 1980, Tomlin appeared in the hit movie Nine to Five, with Jane Fonda, Dolly Parton, and Dabney Coleman, and she hit movie pay dirt again in All of Me with Steve Martin.
Tomlin and Wagner have been together since 1971, and while their relationship was never much of a secret, the press remained pretty mum. When Tomlin officially came out in 2001, it hardly seemed necessary. "Everybody in the industry was certainly aware of my sexuality and of Jane… In interviews I always reference Jane and talk about Jane, but they don't always write about it." Two weeks ago, Tomlin revealed that in the wake of recent Supreme Court decisions striking down the Defense of Marriage Act and reversing California's Prop 8, she and Wagner are thinking about tying the knot. "You don't really need to get married, but marriage is awfully nice," Tomlin said. "Everybody I know who got married, they say it really makes a difference. They feel very very happy about it." But she said that after 42 years together, she and Wagner don't see the need for wedding gowns. "No rings, no bridal dresses," she said. "Maybe we'll be dressed like chickens."
► Babydaddy: 1976. The future guitarist, keyboardist and backing vocalist for Scissor Sisters was just Scott Hoffman when he graduated from Henry Clay High School in Lexington, Kentucky. Trough a mutual friend, Hoffman met Jake Sellards while Sellards was passing through visiting a former classmate. Hoffman and Shears hit it off and they moved to New York a year later. Hoffman attended Columbia University to study writing and music production, specializing in dance music. He and Sellards took stage names — Babydaddy and Jake Shears respectively — and became the first two members of Dead Lesbian, then Fibrillating Scissor Sisters, then just Scissor Sisters.
Babydaddy is the multi-instrumentalist of the group, playing keyboards, bass and rhythm guitar, banjo and saxophone. He's not only the bear of the band, but he and Shears are the main lyricists. They also wrote "I Believe in You" and "White Diamond" for Kylie Minogue. In 2012, Scissor Sisters released their latest album, Magic Hour and went on a world tour. In October of 2012 at a gig in North London, the Sisters announced that they would be taking an indefinite hiatus.
If you know of something that belongs on the agenda, please send it here. Don't forget to include the basics: who, what, when, where, and URL (if available).
And feel free to consider this your open thread for the day. What's happening in your world?
The Daily Agenda for Sunday, August 31
Jim Burroway
August 31st, 2014
TODAY'S AGENDA:
Pride Celebrations This Weekend: Atlanta, GA (Black Pride); Copenhagen, Denmark; Duluth, MN; Limerick, Ireland; Québec City, QC; Oakland, CA.
Other Events This Weekend: Splash Days, Austin, TX; Burning Man, Black Rock City, NV; AIDS Walk, Ft. McMurray AB; Show-Me State Rodeo, Kansas City, MO; Southern Decadence, New Orleans, LA; Camp Camp, Portland, ME; Gay Ski Week, Queenstown, New Zealand; Mr. Gay World, Rome, Italy.
TODAY'S AGENDA is brought to you by:
David, a Jacksonville-based gay photography and lifestyle magazine, reviewed the Hallandale bar (between North Miami Beach and Hollywood) in 1974:
The dynamic red-head (Keith) has had visits from celebrities such as Paul Lynde, Ann Margret, Burt Bacharach and has autographed pictures to prove it on display. A lively discoteque with shows, Keith's has given a glowing start to many now popular gay entertainers such as Billie Boots Emore and Michael St. Laurnet. Always ready to pick up on a promotion of one sort or another, Keith is the one that paid to have a plane fly over Fort Lauderdale Beach with a streamer in back reading: Where the boys are …… Keith's Cruise Room." Keith was also the originator of the Bar Owner's Association in South Florida, the Mr. Buns Contests (now in it's third year) and the Miss Gay Florida Pageants. Next year, Keith and the owners of the Club Hollywood in Daytona are getting together to jointly produce the Mr. Gay Florida Contest.
Keith's started humbly as Keith's Cruise Room in the early 1970s with a simple jukebox and a dance floor. By the late '70s, it was one of the Miami area's most popular discos, thanks to its and after-hours operation that had it staying open until dawn. Next door in the same building was a lesbian bar called Fat Ladies.
TODAY IN HISTORY:
► 60 YEARS AGO: Miami's Mayor Grows Impatient Over "Deviates": 1954. Five days had passed since  Miami Mayor Abe Aronovitz went on the radio to blast city manager E.A. Evans and police chief Walter Headley for failing to drive all of the homosexuals out of town (see Aug 26). Never mind that both Evans and Headley themselves were out of town on vacation when Aronovitz took to the airwaves. But both of Miami's daily newspapers were pressing for action against the gay community ever since the murder of an Eastern Airlines flight attendant (see Aug 3) and the subsequent discovery, according to the papers, of "a colony of some 500 male homosexuals, congregated mostly in the near-downtown northeast section and ruled by a 'queen'." The papers demanded that steps be taken to drive the gay community out of town and Miami's "Powder Puff Lane" closed for good. It didn't help matters that, in contrast to the aggressive raids staged by the Miami Beach police department and the Dade County Sheriff's office,  Miami's police chief's policy of allowing a handful of bars operate in one centralized location to make it easier to "keep an eye on them" had earned the praises of ONE magazine earlier that year. Eight months later, the city's papers were throwing ONE's praises back in the city's faces, and Aronovitz was feeling the heat.
So now that Evans was back (Headley was still on vacation), Aronovitz called Evans on the carpet and threatened to introduce a resolution in city council for his dismissal if the city manager failed to get rid of the city's known gay bars. The mayor demanded that homosexuals be prevented from congregating in the bars, but he said it wanted it done within the existing legal framework and without violating anyone's constitutional rights. Clearly, these instructions were impossibly contradictory, and Evans asked the mayor for instructions on how to accomplish this. "You are the director of public safety," Aronovitz replied. "This is a law enforcement matter." Evans, who was clearly feeling the heat, promised to get right on it and "put pervert hangouts out of business by tomorrow." Tune in tomorrow to see how that went.
TODAY'S BIRTHDAY:
► Del Marquis: 1977. Jake Sheers had already formed Scissor Sisters when they were looking for a guitarist, and the guy Jake was dating had a friend who was looking for the gig. Derek Gruen answered the call, adopted the stage name of Del Marquis, and the rest of history. Scissor Sisters went on to fame on the strength of their cover of Pink Floyd's "Comfortably Numb." That was followed by their own string of hits in 2004 which did well mainly on the British charts, but their popularity in the U.S. was blunted by Wal-Mart's refusal to stock their eponymous debut album. They objected to the single "Tits On the Radio," which they called a "snarling, swaggering attack on conservatism." Which Wal-Mart took as a Very Bad Thing from which their bargain-hunting customers needed protection. The band refused to record a "clean" version. Since 2008, Del Marquis began releasing his own solo material, which you can hear on his web site. In 2012, Scissor Sisters released their latest album, Magic Hour, and they promptly went on a world tour. In October of that year, while performing in North London, the Sisters announced that they would be taking an indefinite hiatus.
If you know of something that belongs on the agenda, please send it here. Don't forget to include the basics: who, what, when, where, and URL (if available).
And feel free to consider this your open thread for the day. What's happening in your world?
The Daily Agenda for Saturday, August 30
Jim Burroway
August 30th, 2014
TODAY'S AGENDA:
Pride Celebrations This Weekend: Atlanta, GA (Black Pride); Calgary, AB; Copenhagen, Denmark; Duluth, MN; Grimsby, UK; Leicester, UK; Limerick, Ireland; Münster, Germany; Québec City, QC; Oakland, CA; Reading, UK; Watford, UK.
Other Events This Weekend: Splash Days, Austin, TX; Burning Man, Black Rock City, NV; AIDS Walk, Ft. McMurray AB; Show-Me State Rodeo, Kansas City, MO; Southern Decadence, New Orleans, LA; Camp Camp, Portland, ME; Gay Ski Week, Queenstown, New Zealand; Mr. Gay World, Rome, Italy; Out in the Park at Six Flags New England, Springfield, MA.
TODAY'S AGENDA is brought to you by:
A reviewer for The Los Angeles Advocate in 1968 wrote:
The Wharehouse has been open since October of 1967. What makes it one of the goingest places around is a small piece of paper they have called a dancing license, which permits the "pony," the "frug," and all the other tribal rites.

It's a little far out (in distance) for those of you who hate to drive, but worth the effort for a great night of drinking beer and dancing to live bands. Just get on the San Diego Freeway south to Avalon Blvd., turn right, and about a mile down the road is 22500 S. Avalon Blvd. A very cute security guard checked my ID, which made me feel 50 years younger, and a big butch guy marked a "p" on the back of my hand … after I paid him a dollar. I was hoping the "p" stood for "pretty," but I guess not.

The first sight to greet my eager eyes was (and you can't miss him) the outrageous Gloria Jean, looking like Tiny Tim, but a little more butch … in spite of the long black wig and orange cloche hat. Tonja, the manager, Phil, and Morph catered to the crowd, while Gloria Jean just got in the way and flirted with the guard.

They've just enlarged the dance floor, and now over 100 dancers can "do their thing" to the cool rock music. Quite a sight. [All ellipses in the original.]
The building today houses a Baptist Church.
TODAY IN HISTORY:
► The Adjustment of Male Overt Homosexuals: 1956. As the annual American Psychological Association Convention got underway in Chicago, the body heard UCLA's Dr. Evelyn Hooker read a paper which, over time, would shake the foundation of the mental health professions' collective insistence that homosexuality was a mental disorder. Psychiatry's opinion of homosexuality was both clear and curt: the first edition of the Diagnostics and Statistics Manual (DSM), which defined mental illnesses for the American Psychiatric Association, defined "Sexual Deviation" as a Sociopathic Personality Disturbance, and included "pathologic behavior, such as homosexuality, transvestism, pedophilia, fetishism and sexual sadism (including rape, sexual assault, mutilation)." The APA's dim view of homosexuality was, at that time, backed up with more than a half-century's worth of serious study of the subject. Unfortunately, all of those series studies were of those exhibiting homosexual behavior in prisons and reform schools or among psychiatric patients, many of whom also suffered other mental illnesses such as schizophrenia, bipolar disorder and depression. Until 1956, not one paper or research project looked systematically at gay men and women who were living contented and productive lives. As far as the mental health professions were concerned, such people didn't exist, mainly because the vast majority of the so-called experts had never seen them (at least, that they knew of).
But Dr. Hooker had an altogether different view of gay people. As a research assistant at UCLA's psychology department, Hooker's social circle had already widened to include a number of prominent gay people in Los Angeles (Christopher Isherwood and Don Bachardy were neighbors) and a student in her classroom, who challenged her: "We have let you see us as we are, and now, it is your scientific duty to make a study of people like us."
This was at the peak of Sen. Joseph McCarthy's Red and Lavender scare, and when Hooker applied for a grant with the National Institute of Mental Health, her chances of getting funding was considered a long shot. An NIMH representative personally flew to L.A. to make sure she was legitimate (and not a lesbian). Finding backing for her project at UCLA was similarly challenging. When she met with the chair of the Psychiatry Department to discuss her proposed study of "normal male homosexuals," he rose from his desk and said, "What do you think you are doing? There is no such person." He referred her to another colleague to review her proposal. His reaction was similar, but more positive. "I have never seen such persons, but I sure would like to."
After winning the NIMH grant (miraculously, she later said, given the subject matter), she began assembling a group of thirty gay men who had never been in therapy or in trouble with the law, through contacts with the Mattachine Society, the staff of ONE magazine, and through her own social circle. Finding thirty gay men willing to participate during the McCarthy era proved exceptionally difficult. As she later recalled in 1992:
It will be obvious to you that the absolute sine qua non of research into behavior thought to be "a sin, a crime, and a disease" is confidentiality. …The triple stigma was never far from the minds of the men whom I came to know nor was it far from mine. …Building confidentiality with the gay community at that time was not an easy task. I could not lightly, if at all, share these confidences with another. Informal applications to be a coinvestigator were numerous, but I continued to work alone until the data gathering phase was complete. …I hasten to make clear that, when I characterize conducting research with gay men as stressful, I am only referring to the McCarthy era when the penalties were barbaric.
She also found thirty straight men with whom she could painstakingly match to the gay men according to age, education, and IQ. Once she assembled her study samples, she administered three psychological tests: the Thematic Apperception Test (TAT), which was used to provide information about a subject's views of the self, the world, and interpersonal relationships; the Make-A-Picture-Story (MAPS), in which subjects were asked to describe a story based on cut-out figures they selected and placed in a setting; and the Rorschach test, in which subjects are asked to identify what they saw in a series of abstract inkblots. All three tests were popular methods in the 1950s for assessing personality and mental disorders — and they were used particularly for diagnosing homosexuality. But rather than assessing the test results herself — after all, she knew who was gay and who wasn't — she turned them over to a panel of three judges, each of them known experts in each of the tests. (One of the examiners was Edwin Shneidman, who was the creator of the MAPS test.) To everyone's surprise, none of them could find any differences between the members of the study. As Hooker wrote in her groundbreaking paper:
As a judge compared the matched protocols, he would frequently comment, "There are no clues;" or, "These are so similar that you are out to skin us alive;" or, "It is a forced choice;" or, "I just have to guess." The difficulty of the task was reflected not only in the comments of the judges but also in the results. Judge "A" correctly identified 17 of the 30 pairs, and Judge "B" 18 of the 30. Thus neither judge was able to do better than chance. In seven pairs both judges were incorrect, that is, identifying the homosexual as the heterosexual, and vice versa; in twelve pairs, correct; and in the remaining eleven they disagreed.
The degree to which the judges disagreed or got their diagnoses wrong was very entertaining. Man #16, depending on the judge and the test he was evaluating, was identified as a "strong, superior and wise" straight man, and by another as "the most heterosexual-looking homosexual I have ever seen." A judge said of Man #50, "Except for a little too much emphasis on conquest in heterosexual relations, he is well adjusted and smooth." Both men were gay.
When she presented the results of the study to the APA in Chicago, the findings came under withering criticism. Some criticized her for studying members of homophile groups who were probably were better adjusted than those who weren't. Others criticized her for relying on such a small sample. But to Hooker, such criticisms actually supported her point:
But would we not, in this case, be dealing with a different question, namely, "How many homosexuals, as compared with heterosexuals, are average or better in adjustment, and how many were worse than average?" It seems to me that for the present investigation the question is whether homosexuality is necessarily a symptom of pathology. All we need is a single case in which the answer is negative.
Her paper, Adjustment of the Male Overt Homosexual, was published the following March in the Journal of Projective Techniques and Personality Assessment, and she would follow that with a number of other follow-up papers reinforcing these findings. In 1972, Dr. Marvin Siegelman of City College of New York used similar methods and a larger study sample of men — and women — and found results nearly identical to Hooker's study of gay men. Meanwhile, Hooker had chaired the NIMH Task Force on Homosexuality in 1967, which recommended the decriminalization of homosexuality and its removal from the APA's list of mental disorders. But the APA would not act on that recommendation until 1973, and it would take another thirty years before the U.S. Supreme Court would finally release gay men and women from the threat of imprisonment.
[Sources: Evelyn Hooker. "The adjustment of the male overt homosexual." Journal of Projective Techniques and Personality Assessment 21, no. 1 (March 1957): 18-31.
Evenly Hooker. "Reflections of a 40-year exploration: A scientific view on homosexuality." American Psychologist 48, no. 4 (April 1993): 450-453.
Marvin Siegelman. "Adjustment of homosexual and heterosexual women." British Journal of Psychiatry 120, no. 558 (May 1972): 477-481.
Marvin Siegelman. "Adjustment of male homosexuals and heterosexuals." Archives of Sexual Behavior 2, no. 1 (June 1972): 9-25.]
If you know of something that belongs on the agenda, please send it here. Don't forget to include the basics: who, what, when, where, and URL (if available).
And feel free to consider this your open thread for the day. What's happening in your world?
The Daily Agenda for Friday, August 29
Jim Burroway
August 29th, 2014
TODAY'S AGENDA:
Pride Celebrations This Weekend: Atlanta, GA (Black Pride); Calgary, AB; Copenhagen, Denmark; Duluth, MN; Grimsby, UK; Leicester, UK; Limerick, Ireland; Münster, Germany; Québec City, QC; Oakland, CA; Reading, UK; Watford, UK.
Other Events This Weekend: Splash Days, Austin, TX; Burning Man, Black Rock City, NV; AIDS Walk, Ft. McMurray AB; Show-Me State Rodeo, Kansas City, MO; Southern Decadence, New Orleans, LA; Camp Camp, Portland, ME; Gay Ski Week, Queenstown, New Zealand; Mr. Gay World, Rome, Italy; Out in the Park at Six Flags New England, Springfield, MA.
TODAY'S AGENDA is brought to you by:
The building at 1 Sheridan Square had an illustrious history before it became the home for The Haven in the late 1960s. In 1930, it was the first racially-integrated nightclub, Café Society. Modeled after the popular cabarets in Europe, Café Society featured such performers as Pearl Bailey, Count Basie, Ella Fitzgerald, Anita O'Day, Leadbelly, Sarah Vaughn, and Dina Washington. Café Society was where Billie Holliday first sang "Strange Fruit," a protest song about the lynching of African-Americans. After she sang it, she quietly left the stage without an encore, leaving the words to sink in with the audience.
Café Society closed in the 1950s, and 1 Sheridan Square became a restaurant, a theater, and, eventually The Haven. On September 7, 1970, the Village Voice's Lucian K. Truscott IV described The Haven in an article about New York's after-hours clubs:
The largest and most active club is the Haven on Sheridan Square. The scene is drugs and kids. In that order. It's a teen club for the super-hippie teeny-bopper who doesn't drink, is beyond grass and acid, and is looking for kicks. The Haven may reflect the times in music or in the clothes worn by its patrons, but its scene is an old one. It's cool. Very, very cool. So cool, in fact, that I saw a kid cool-out — that's overdose — in front of the Haven two Friday nights ago. And not a kid in the crowd of 300 gathered on Sheridan Square turned to take notice.

… It used to be Salvation until its owner was found floating face-up in the East River and the new name and management took over.  It's an after-hours "club," chartered by the state of New York as a "social club." It still looks like Salvation, but there's no liquor — perhaps because its clientele is too young to drink anyway — and the rates are cheaper. The admission at the door is $2 or $3, depending on the night and whether you can get in. I've tried three times and got in once. One I was a "member," and the other two times I wasn't, the membership policy of this chartered "Social Club" being rather loose and irregular. … The Haven, as entertainment, is a drag. The Haven, as a scene, is something more than that.
The Haven, which was reportedly controlled by the Gambino crime family, closed down in 1971 after it and several other gay and straight bars were raided by the New York Joint Strike Force Against Organized Crime. In contrast to earlier raids at the Haven and other venues, officers this time reassured patrons that they weren't the targets and simply asked them leave peacefully. Gay activists, in turn, used the raids as an opportunity to call for reform of the liquor and zoning laws with the goal of driving out mob-controlled gay bars and allowing legitimate gay bar owners to operate in the area. One Sheridan Square today is home to the Axis Theatre Company.
TODAY IN HISTORY:
► Protesters March, then Riot in Greenwich Village over Police Harassment: 1970. Since the very first Christopher Street Day celebration in two months earlier (see Jun 28), gay residents in New York's Greenwich Village began to notice increased police harassment, particularly during the last three weeks of August. In one week alone, over three hundred had been arrested in the Times Square area. The Gay Liberation Front's newsletter Come Out! reported that one young man was looking at a display window when a police officer came up to him and asked, Were you ever arrested?"  "No," the young man replied. The officer said, "There's always a first time," and hauled him away. Women were also being harassed, which was a new development.
Local activists had had enough, so on the last Saturday of August, the Gay Liberation Front, the Gay Activists' Alliance, Radical Lesbians and other women's groups organized a demonstration that night. About 250 people showing up at 8th Avenue and West 42nd Street near Times Square, and marched down 7th Avenue to Sheridan Square in Greenwich Village.
The demonstration broke up around midnight, but the frustrations were still there. Some went on to march around the Women's House of Detention at Greenwich Avenue and 6th Avenue. Police arrived to break it up, and the crowd ran toward Christopher Street. The crowd arrived at Sheridan Square just in time to witness the police raiding the Haven. As a mass of people gathered in front of the Haven, the police called for reinforcements. A police bus arrived, and it was met with a shower of bottles. A running battle ensued over the next two hours, as crowds set trash cans on fire, looted a record shop and overturned at least one car. Eight were injured and about a dozen were arrested.
The next day, the GLF and GAA held a news conference at the gay-friendly Episcopal Church of the Holy Apostles, charging the police with harassment. They also denounced police inaction against a series of gay bashings and anti-gay harassment in the neighborhood. A police spokesman denied that there were any increased actions against the gay community, but refused further comment.
[Sources: Frank J. Brial. "Protest march by homosexuals sparks disturbance in 'Village'." The New York Times (August 30, 1970): 49.
C. Gerald Frasier. "'Gay ghettos' seen as police targets: but homosexuals' charge of harassment denied." The New York Times (August 31, 1970): 28.
Martha Shelly. "Gays Riot Again!" Come Out! 1, no. 5 (September 1970): 3-5.]
TODAY'S BIRTHDAY:
► 170 YEARS AGO: Edward Carpenter: 1844-1929. Britain would be a very different place without him, and so would the LGBT world. Carpenter was a very influential poet, philosopher, anthologist, nudist, feminist, pacifist, and early gay activist. He was as leading proponent of socialism, and he helped to found Britain's Labour Party. Reading Walt Whitman's Leaves of Grass in the 1860′s was a huge revelation for him, with Whitman's dreams of "a brotherhood of manly love." Carpenter's 1889 book Civilisation, Its Cause and Cure
argued that civilization is a form of disease from which no society ever survived more than a thousand years before collapsing. His cure involved a closer relationship with the land and a greater sense of our own development as individuals. He very much practiced what he preached, living among tenant farmers and other working class workers.
Carpenter was relatively open about his homosexuality, which itself was a remarkable accomplishment. Unlike Oscar Wilde, who was arrested and imprisoned for his "vice," Carpenter escaped scandal and arrest, even though he had moved in with the man who would be his partner for the rest of his life, George Merrill, in Millthorpe.  Carpenter befriended Walt Whitman, E.M. Forster, Havelock Ellis, John Addington Symonds, and several other early pioneers in the nascent gay community. Carpenter and Merrill's relationship would serve as the model for Forster's homoerotic novel, Maurice
and, hetersexualized, for D.H. Lawrence's Lady Chatterley's Lover
. Carpenter's groundbreaking 1908 book, The Intermediate Sex: A Study of Some Transitional Types of Men and Women, would become a foundational English-language text for future LGBT movements. He wrote that because "intermediate types" (his preferred term for gay people; he hated "homosexual" because of what he called its "bastardization" of the Latin and Greek) were free of gender limitations, they were uniquely qualified for bringing about greater gender equality and equal rights for women. More than forty years later, Carpenter's writings would inspire Harry Hay to found the Mattachine Foundation in Los Angeles (the Mattachine Society's predecessor), and thus spark a new gay rights movement half a world away.
If you know of something that belongs on the agenda, please send it here. Don't forget to include the basics: who, what, when, where, and URL (if available).
And feel free to consider this your open thread for the day. What's happening in your world?