Rhode Island Senate Committee vote tomorrow
Timothy Kincaid
June 28th, 2011
The Rhode Island Senate is, at last, acting on the Civil Unions bill. (Boston Globe)
The Senate Judiciary Committee has scheduled a vote Wednesday on the civil union bill. If the committee endorses the legislation, it will head to the full Senate for a final vote. Until Monday the bill appeared to be languishing on the Senate agenda as time ran out on the legislative session.
This is a crappy bill. Even if you set aside that this should be a marriage bill instead of a civil unions bill, it contains provisions that are considered disproportionately generous to religious objectors.
But that stuff is, for the most part, window dressing. It's a battle over exactly which people are entitled to legally discriminate and – as in reality these provisions will impact very few real folk – they are distractions more than they are issues.
Do you really care if Pastor Steve down at the First Church of I'm Better Than You recognizes your civil union when pricing discounts for his church's Anti-Halloween Festival? And if so, do you care so much that you'll give up inheritance rights or other marital benefits?
I think that Rhode Island will, in short time, join the family of marriage equality states. But until that time, let's pass this inferior civil unions bill and then move on to lobbying for full equality.
Christie on gays, sin, and civil unions
Timothy Kincaid
June 15th, 2011
I may have misjudged Chris Christie when he won the Republican nomination for Governor of New Jersey:
Christie is no friend of our community.
Statements he has now made to Piers Morgan suggest a man who is less antagonistic than I presumed.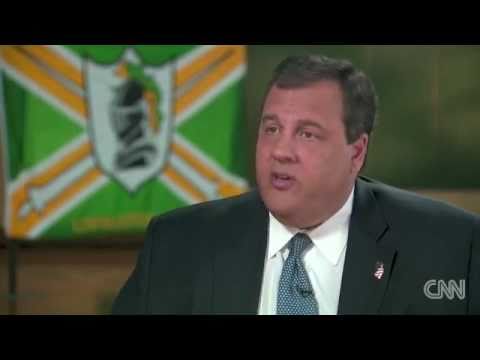 While this is still a position that is a disappointment for New Jersey, where marriage seemed a likelihood a few years ago, I'm sure there are plenty of gay folk who would happily trade their governor for him.
What is interesting about this interview is that Christie felt no need to note that his view was "perhaps in disagreement with others in the party" nor did Morgan seem shocked by the "liberal" stance. And this bodes well for the future of our rights. While the current batch of clowns dancing around the calliope hoping to get the privilege of losing to Obama in 2012 are all dedicated to heterosexual supremacy, Christie's position gives recognition – and permission – to the growing number of Republican politicians who are abandoning the rhetoric of sin.
Rhode Island civil unions move along in the Senate
Timothy Kincaid
June 1st, 2011
Gay advocates are disappointed by the bill, anti-gay advocates oppose anything like it. In fact, there may only be about 100 people in all of Rhode Island who really want the civil unions bill and all of them may be in the legislature.
I once said, decades ago in college student government, that a perfect compromise is one in which neither side wins. And while that language is perhaps less than poetic, it has truth. While I don't believe that this is an area in which we should settle for less than full equality, nor do I see any reason for incremental steps in Rhode Island, in term of compromise this is not a bad one. For an unnecessary compromise.
But civil unions are what Rhode Island is getting, and all it's getting for now, so perhaps we should decide to be happy about it.
Tomorrow the Senate Judiciary Committee will hold a hearing on the bill.
Congratulations, Illinoisans
Timothy Kincaid
June 1st, 2011
Today same-sex couples in Illinois can be joined in civil union and gain many of the state-granted advantages, obligations, and rights of marriage.
Our congratulations to all Illinoisans. To same-sex couples for expanded rights. To gay people for a step up in recognition of your worth as a fellow citizen. And to all other residents for your inclusion in the still-small number of states that have expressed their willingness to place humanity ahead of tradition, animus, or exclusion.
But 'freedom of religion' means that you have to give me taxpayer money!!
Timothy Kincaid
May 27th, 2011
The State of Illinois has changes the way in which it wants one of its programs to operate. One of their contractors doesn't think that it can operate under the new rules, and so it is not going to apply for further contracts with the state. The policy change is that same-sex couples cannot be excluded from consideration by state-funded adoption agencies, and the contractor is the Rockford Diocese of the Catholic Church.
Yeah, they made good on their threat. And, of course, they are whining and moaning that their "moral stance" actually cost them anything. They seem to believe that when you claim that you are taking a moral stance, then everyone else should cater to you and make exceptions for you. (Beacon-News)
Officials from the Rockford Diocese, which includes Aurora, Kane County and much of Kendall County, said they were forced to terminate state contracts worth $7.5 million after lawmakers failed to pass an amendment exempting religious groups from provisions of the state's new civil unions law. The law, which will let gay and lesbian couples form civil unions, a rough equivalent to marriage, takes effect on Wednesday.
…
"The law of our land has always guaranteed its people freedom of religion," diocese spokeswoman Penny Wiegert said. "Denying this exemption to faith-based agencies leads one to believe that our lawmakers prefer laws that guarantee freedom from religion."
Yes, they believe that it's a matter of religious freedom. Of course, they also believe that the Pope should dictate civil policy to "Christian Europe", so it's a little difficult to take them seriously when they talk about "religious freedom."
So now the other 40-odd private agencies (including two other religiously-based groups) will have to pick up the Catholic Church's 15% of the burden. Or perhaps not even that much if the other three Catholic agencies decide that their faith doesn't exactly compel them deny orphans a loving adoptive family.
Rhode Island civil unions pass the House
Timothy Kincaid
May 19th, 2011
The Rhode Island House has voted on civil unions and the bill passes 62 to 11.
Democrats voted 56 yes; 8 no; 1 not voting
Republicans voted 6 yes; 3 no; 1 not voting
The bill will pass now go to the Senate where its passage is certain and then it will be signed by the Governor. In the immortal words of Gavin Newsom, it's going to happen whether you like it or not.
In our frustration with this second class solution in place of what was promised, let's keep in mind that only three years ago we would have danced in the streets tonight in celebration of a civil unions victory. And come July 1, many gay couples in Rhode Island will have legal rights and security for their relationship that they do not have today.
Rhode Island Civil Unions Includes Strange Reciprocity Clause
Jim Burroway
May 18th, 2011
Yesterday, we noted that civil unions were voted out of committee and scheduled for a vote on the House floor Thursday. LGBT advocates see civil unions as a setback after having been assured this year that the legislature in Providence would take up full marriage equality, and the state's LGBT groups are backing away from supporting this new legislation.
And for good reason. The race to water down Rhode Island's civil unions bill has begun. Mike Airhart points out that the latest draft civil-union legislation appears to withhold recognition of same-sex marriages performed in other states. Oddly, it does recognize civil unions from other states. The previous draft recognized "A civil union, or a substantially similar legal relationship, legally entered into a another jurisdiction." The current draft strikes the "substantially similar" clause and recognizes only civil unions.
Which puts LGBT new residents and visitors to Rhode Island in a peculiar position. Rhode Island will recognize a couple joined in a civil union from New Jersey, but married couples from just a few miles across the border in Connecticut and Massachusetts will be legal strangers to each other.
RI Committee advances civil unions
Timothy Kincaid
May 17th, 2011
The Rhode Island House Judiciary Committee voted 9 to 3 to advance the civil unions bill to the floor of the full House. It is likely to be passed by a wide margin on Thursday.
Rhode Island civil unions committee vote today
Timothy Kincaid
May 17th, 2011
No one is supporting civil unions in Rhode Island. But they probably will get them anyway.
The gay community and its supporters remain convinced that there are enough votes in the legislature to pass full marriage equality this year. And some are of the opinion that the passing of civil unions would set back or delay the eventual recognition of married gay couples. So gay organizations have been lobbying against a civil unions bill.
On the other side are those, like the National Organization for Marriage, who pretend to be concerned about "protecting marriage" but in reality are opposed to any recognition of same-sex couples whatsoever (and, indeed, any rights at all for gay people). The are lobbying against the civil unions bill, claiming that it would be a stepping stone towards marriage.
And it likely would.
But the legislature in Rhode Island is on the razor's edge. Many want to support same-sex couples, but are hesitant about full marriage – perhaps out of religious fear, perhaps out of political calculation, or perhaps out of ol' fashioned "but, but that's how it's always been" prejudice. And civil unions are the ideal compromise, a vote to show that they support gay people but also not likely to result in any voter backlash. (The days of a civil unions vote costing a politician votes is gone in the Northeast).
And as House speaker Gordon Fox, a gay man, has determined that getting a majority in the House is not possible (or would cost more political capital than he is willing to spend) and is supporting civil unions, politicians have a rock-solid basis for taking this route. And they are further justified by the fact that full equality would be subjected to a fierce opposition from Senate President Teresa Paiva Weed, a Democrat that opposes marriage but supports civil unions.
And the first vote is today. The House Judiciary Committee will vote whether to send the civil unions bill to the full house and it is expected to do so.
It's frustrating. Governor Lincoln Chafee is an outspoken advocate for marriage and polls show that a strong majority of Rhode Islanders support full equality. Democrats outnumber Republicans 65 to 10 in the House and 29 to 8 in the Senate. Waiting and compromise feels unnecessary and overly-cautious.
But that's reality. Rather than marriage equality, Rhode Island will get civil unions this year.
And I'm (reluctantly) okay with that. As NOM notes, civil unions really are a stepping stone to marriage. And if DOMA fails in the courts (as it surely will), the federal recognition of same-sex marriages will compel civil union states to immediate revision so as to allow gay couples access to federal benefits.
Delaware Gov. Signs Civil Unions Bill
Jim Burroway
May 11th, 2011
Governor Mack Markell tonight signed Delaware's civil unions bill into law. The new law gives same-sex couples the same rights and responsibilities at the state level that are granted/imposed on married couples. The bill also recognizes same-sex marriages and civil unions performed in other states. The law takes effect on January 1, 2012.
I support you, Catholic Charities…
A Commentary.
Timothy Kincaid
May 6th, 2011
Now that the state of Illinois is offering civil union recognition to same-sex couples, the Catholic Church has disseminating fears that they will no longer be able to offer foster care or adoption services. They have vowed to be defiant.
And to the Catholic Church in Illinois, I say:
I support you.
I totally agree that if Catholic girls wish to give their children up for adoption and want them to go to Catholic families and be raised in the Catholic faith, then Catholic organizations should be able to facilitate such adoptions. With Catholic dollars.
After all, that is the very meaning of Catholic charity. Catholics sacrificing and contributing for the betterment of others. Bringing Catholic funds to help those in need.
Amen.
Oh… wait, what's that? Oh you actually do placement with non-Catholics. Well, that's even more charitable of you. Peace be with you.
And – sorry, say that again? You disallow unmarried heterosexual couples and all gay couples?
Oh, well I think that is extremely foolish of you and that you are denying a loving family to hard-to-place children. You should really reconsider your values.
But I guess it's your money. And there are some children being placed that otherwise would not have a family so I'll defer to your decisions on how best to spend the contributions of your parishioners.
But it's what? I'm sorry, you mumbled that last part. It's not what?
Oh, it's not the money of your parishioners! Oh, so it's Vatican money? No?
I'm confused. Then who gave you the money to run these programs?
THE STATE??!!?? You mean that the State of Illinois is paying you to run a program that decides foster care and adoption placement based on your own religious criteria? That tax dollars are taken out of the paychecks of gay people and given to you and that you won't even let them apply?
And the kids AREN'T EVEN CATHOLIC??!!?? They are just kids placed with you by the State????
NO FRIGGEN WAY!!! Why that's… it's just… whew whew
Whew… sorry that I got so excited there. I guess I just over-reacted.
Well, there's the clear and easy solution. The one I'm sure you have already started.
Just pull out your checkbook, Cardinal, and write the state a great big check to pay them back for the fees they've given you to administer the state's foster care and adoption programs. And notify the state that you'll only be placing kids that are brought to you with the parents' intention that they be placed according to the teachings of the Church.
And then, praise be to God, you can go back to applying Catholic rules to Catholic kids and everyone is happy.
No?
NO?
What do you mean, "NO??"
You don't intend to repay the State? You don't intend to only place kids brought to you by their parents for Catholic placement?
Well, F U, Cardinal, you selfish, money-grubbing, pompous bureaucrat.
No, I do NOT support you discriminating against me and my family with MY OWN MONEY.
So kindly take your self-righteous discrimination and shove it.
Oh, and while you're at it, you may want to consider removing "Charities" from your name. It isn't charitable if you do it with someone else's funds.
Brazil Supreme Court legalizes civil unions
Timothy Kincaid
May 5th, 2011
From Veja (translated by Google)
Most justices of the Supreme Court (STF) has recognized civil unions between homosexuals, ensuring these couples the same rights as heterosexual couples. Of the eleven ministers of the Supreme Court, six had already voted in favor of the thesis until late afternoon on Thursday. If no request for examination and any minister to change the vote, the trial is set. Only José Antonio Dias Toffoli, former attorney general of the Union and who starred in one of the processes in question, did not participate in the discussion by declaring itself prevented.

The deciding vote was the former Chief Justice Gilmar Mendes. He agreed with his colleagues in saying that, even without words, in the constitutional text, stable homosexual marriage, the civil rights of same-sex couples can not be denied. "The fact that the Constitution deal with the union between man and woman does not mean the negative union between persons of the same sex." Given the lack of definition on the issue in Congress, Gilmar Mendes was critical to the inertia of deputies and senators, as a plan is under discussion at home, without success. "What is required is a minimal model of institutional protection to prevent discrimination. This protection should be done by the Congress."
Delaware House Approves Civil Unions
Jim Burroway
April 14th, 2011
The Delaware House this evening voted 26-15 in favor of a civil unions bill that will provide all of the rights and benefits of marriage under state law to same-sex couples. The Senate approved the same measure last week. Governor Jack A. Markell has said he will host a signing ceremony next month. The law will take effect at 10 a.m. Jan. 1, 2012.
Delaware Senate Passes Civil Unions Bill
Jim Burroway
April 7th, 2011
The vote was 13-6. It now goes on to the House, where it is also expected to pass. The House vote is scheduled for April 13.
Delaware Senate Schedules Vote on Civil Unions
Jim Burroway
April 6th, 2011
Delaware's Senate Administrative Services Committee approved SB 30, which would provide Civil Unions for same-sex couples, after a two hour hearing earlier today. The full Senate has scheduled a vote for tomorrow. According to the Washington Blade:
SB 30 would give gay and lesbian couples access to the responsibilities and rights of marriage; partners in a civil union would be included wherever terms like "dependent," "next of kin" and "family" are used in Delaware regulations, codes and court decisions. If passed, Delaware would also recognize civil unions performed in other states.
If the bill passes the Senate, it would then go on to the House.