More From The Grant Haas Interview
Jim Burroway
February 5th, 2009
There's more from Grant Haas' appearance on Michelangelo Signorile's show this week. If you want to know more about "Ted Two," you'll have to check that out on Michael's web site, along with his defense of why he thinks it's newsworthy. I'm not so sure, myself. But this one, I think, is. It's where Grant Haas describes the first time he revealed his "struggles" to Ted Haggard.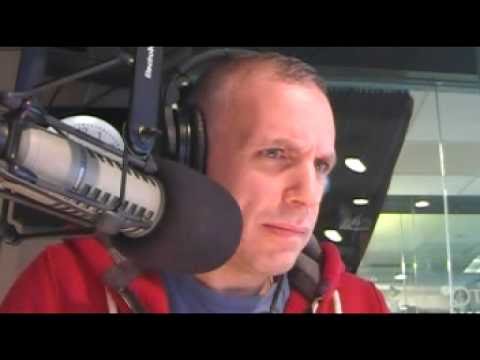 An unofficial transcript of this interview is available after the jump.
New Life Church's 24/7 Program: "The Best Job In The World"
Jim Burroway
February 4th, 2009
Grant Haas, the young man who came forward last week with new allegations about Ted Haggard, appeared on Michelangelo Signorile's program yesterday and spoke for about an hour and a half. Mike will be posting shorter audio portions over the next few days.
Today, he posted an edited clip of their discussion of New Life Church's 24/7 program. This was, as Mike describes it:
…a sort of Bible boot camp where young men, 18-23, are worked out intensely and get all cut up and muscled while also praying to Jesus, immersed in this 24 hours a day, often being woken up at all hours of the night. Haggard and another man who is described as "struggling with homosexuality" often oversaw the program, including going to the gym with the young men in the morning to work out and shower with them. They often went on training missions — including simulated counter-terrorism missions, as Christians under attack, and you'll hear about all of that. (Please don't mind the grimaces on my face throughout: I really wasn't that shocked and disgusted about what I was hearing! We had some technical/sound issues in the studio, and I was trying to cope with those problems, on the computer and to my producers, and was pretty frustrated by them, hence some of the looks on my face).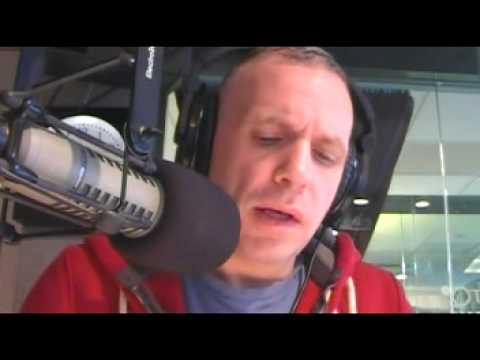 As we reported yesterday, Pam Spaulding live-blogged the interview. Her highlights included:
Haggard told Grant that he would have an easier time going straight because he's a top and "an asshole is similar to a vagina."
Haggard revealed his "party formula" to Grant, involving crystal meth, poppers, Viagra, renting porn and masturbation, either alone or with others. Haggard said that he knew a lot of people who were into this type of activity.
Haggard suggested that Grant find a nice girl to marry, and offered his own daughter — the worst sort of "ex-gay" advice anyone could give.
Christopher Beard, the church volunteer who left New Life Church a month after Haggard's downfall, headed the church's 24/7 program for troubled young men. Beard told Grant that he and Haggard enjoyed watching the men in the locker room.
Haggard's drug use was much worse than previously disclosed, including being high at the pulpit.
Haggard Accuser On Signorile Program
Jim Burroway
February 3rd, 2009
Grant Haas, who came forward last week with fresh allegations about Ted Haggard's sexual inproprieties and drug use, was on Michelangelo Signorile's radio program today. I wasn't able to hear it, but according to Pam Spaulding, he really spilled quite a few beans:
Classic sleaze: Haas was asked by Haggard about the young man's sexual preferences in the bedroom —  bondage, toys, groups, bathhouses, top, bottom, versatile, drugs. Ted told Haas that "since I preferred to be in a "top" position that it would be easy to become straight because "an asshole is similar to a vagina." …

After going on and on in detail about same-sex action, Haggard would then back off and tell Haas that he needed to find a good woman to marry. And listen to this: Haggard offered up his daughter as a dating/marriage prospect for Haas! Knowingly offering to guide his own daughter into a relationship with a closeted man!
There's more at Pam's place. Some of it — "Ted Two" specifically — is definitely TMI, but all of it is disturbing. This definitely shows a man who is deeply troubled. I look forward to the audio of the interview being posted online before too much longer.
Haggard Accuser Says Haggard Encouraged Sex, Drug Use
Jim Burroway
January 27th, 2009
Last night, Colorado Springs' KRDO aired their long-promised report on Grant Haas, a former New Life Church volunteer who came forward with more allegations about then-pastor Ted Haggard.
Grant joined New Life Church after having been kicked out of Moody Bible Institute in Chicago for revealing his sexual orientation to the Dean of Students. He told the dean that he was "struggling" and asked for help. The Dean told him they wouldn't be able to help him, but suggested he go to Colorado Springs. Hass was only a semester away from getting a Bachelors degree in Pastoral Theology.
Four months after arriving in Colorado Springs and becoming a part of New Life Church, Ted Haggard asked him "What's your story and what are you doing here?" Haas explained his situation, and he said Haggard's eyes lit up and his whole demeanor changed toward him from then on.
In the KRDO video report, Grant does not confirm that any direct sexual contact took place bewteen himself and Haggard. Instead, in the accompanying article, Grant describes an incident when the two went on a trip to Cripple Creek:
"He asked me if we were going to be godly or bad that night," Grant says, recalling their trip. The former volunteer says that meant either hanging out as friends, or buying Haggard porn and masturbate. I told him that I didn't want that," says Grant.

After a day in the small mountain town, both went back to Haggard's hotel room. Grant says he just wanted Haggard to be his pastor and friend, but according to the young man, as they were lying in bed Haggard asked if he could masturbate. Grant told him no, but says Haggard did it anyway. "I couldn't move," says Grant. Grant was fearful to say anything to anyone. "He kind of made me have a guilt trip about it, so I wouldn't say anything about it," Grant remembers.
According to the video report, "after that life-changing night at Cripple Creek, Grant says he fell back into isolation, drinking heavily and taking prescription drugs. He says he even tried to commit suicide four separate times."
Meanwhile over the next several months, Haas and Haggard exchanged between 1,000 to 2,000 text messages a month, many of them concerning sex and drug use. "It was like he had two personalities, it was like here is this 50-year-old pastor who is the ultimate man of God and then, this 16-year old horny boy who couldn't keep himself together," Grant said.
New Life Church agreed to pay Haas $180,000 for counseling and other expenses, with a stipulation that neither party talk about what transpired between Haas and Haggard. But Grant says that despite the agreement, the church continually neglected to pay his medical bills.
"I really felt the church staff did what they could to get me to move to a different city, to get me to stop going to the church, to make these promises to do whatever they could to help, but their main focus was to cover it up," says Grant. "They think Ted Haggard is not a harm to this community and I really think they're wrong, they're dead wrong."
The KRDO video report also contains excerpts from taped telephone conversations between Haas and Haggard, in which Haggard acknowledged and apologized for his inappropriate behavior and thanked Grant for deleting the text messages.
Here is the full KRDO video report: