New Life Church's 24/7 Program: "The Best Job In The World"
Jim Burroway
February 4th, 2009
Grant Haas, the young man who came forward last week with new allegations about Ted Haggard, appeared on Michelangelo Signorile's program yesterday and spoke for about an hour and a half. Mike will be posting shorter audio portions over the next few days.
Today, he posted an edited clip of their discussion of New Life Church's 24/7 program. This was, as Mike describes it:
…a sort of Bible boot camp where young men, 18-23, are worked out intensely and get all cut up and muscled while also praying to Jesus, immersed in this 24 hours a day, often being woken up at all hours of the night. Haggard and another man who is described as "struggling with homosexuality" often oversaw the program, including going to the gym with the young men in the morning to work out and shower with them. They often went on training missions — including simulated counter-terrorism missions, as Christians under attack, and you'll hear about all of that. (Please don't mind the grimaces on my face throughout: I really wasn't that shocked and disgusted about what I was hearing! We had some technical/sound issues in the studio, and I was trying to cope with those problems, on the computer and to my producers, and was pretty frustrated by them, hence some of the looks on my face).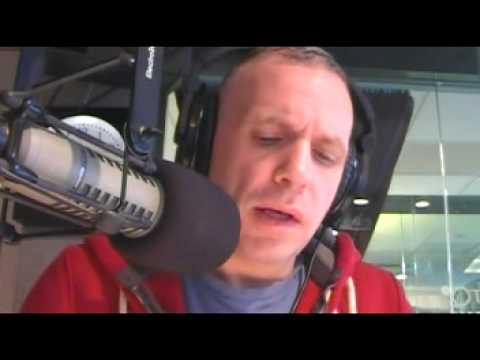 As we reported yesterday, Pam Spaulding live-blogged the interview. Her highlights included:
Haggard told Grant that he would have an easier time going straight because he's a top and "an asshole is similar to a vagina."
Haggard revealed his "party formula" to Grant, involving crystal meth, poppers, Viagra, renting porn and masturbation, either alone or with others. Haggard said that he knew a lot of people who were into this type of activity.
Haggard suggested that Grant find a nice girl to marry, and offered his own daughter — the worst sort of "ex-gay" advice anyone could give.
Christopher Beard, the church volunteer who left New Life Church a month after Haggard's downfall, headed the church's 24/7 program for troubled young men. Beard told Grant that he and Haggard enjoyed watching the men in the locker room.
Haggard's drug use was much worse than previously disclosed, including being high at the pulpit.
Comments