More From The Grant Haas Interview
Jim Burroway
February 5th, 2009
There's more from Grant Haas' appearance on Michelangelo Signorile's show this week. If you want to know more about "Ted Two," you'll have to check that out on Michael's web site, along with his defense of why he thinks it's newsworthy. I'm not so sure, myself. But this one, I think, is. It's where Grant Haas describes the first time he revealed his "struggles" to Ted Haggard.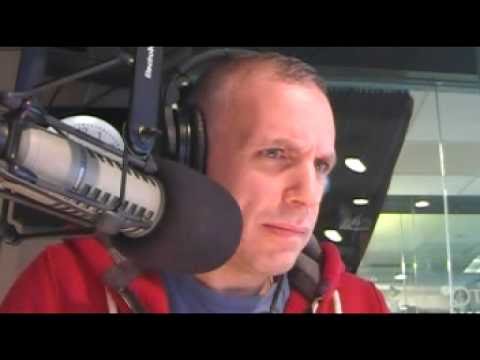 Unofficial Transcript:
MS:  And you say his eyes lit up when you told him you were struggling with homosexuality?
GH:  Yeah. It was like a whole change in his attitude. First of all I kind of told him, oh I was kicked out of Moody because I was just partying too much, and he was like, "Oh, well maybe you should talk to our college pastor, Aaron Sterns, he can help you out with this situation." But then he was like, "is there anything else you want to tell me?" And I was like, "Oh, well to tell you the truth, I was actually kicked out of Moody because I was struggling with homosexuality." At that time, his face kind of lit up. He's like, "Well you know I can really help you out with this." And he gave me his cell phone number — it was his kid's birthday that night — so he gave me his cell phone number. He's like, "Call me in the morning and we'll go out to lunch." And you know that was pretty much the start of my relationship to him.
MS: And pretty much he was putting himself into the position of being your counselor on your struggle with homosexuality. Your personal counselor was going to be pastor Ted Haggard.
GH: Correct. Yeah.
MS: Wow.  Now, you went to lunch with him the next day, and he talked to you about how a lot of men struggle with homosexuality and homosexual desire. In fact, he felt that it was many men in the church who were struggling with that, and that they've even talked about how if they weren't married they might actually have sex with each other because they so were attracted to one another.
GH: Yeah.
MS: Tell us a bit about that, what he said in that regard.
GH: He told me that… He kind of put it in like an Alfred Kinsey's, like sexual scale, you know where most men being between a one and a ten, like a ten being very attracted to other men, and a one they're not at all.  He told me most of his staff fell into about a five, some where higher. You know, they say were attracted to other men. Some weren't attracted to other men at all. You know, that struck me as odd that he would know that kind of information about his staff or that they'd have those kind of conversations …
MS: He also told you, I think it would be later on, that he and many members of his staff, his colleagues, would be naked in front of each other as well.
GH: Yeah. There was a lot of nakedness, him and the church staff. A lot of the church staff would masturbate in the beds next to each other while they were traveling. And I guess they would kind of joke about it. That was kind of… I really didn't know how to take that. I'm like, okay, what's going on here?
MS: And he even told you that one particular musician in the church, for example, that used his struggle with homosexuality to write music. So, he's kinda basically telling you there were a lot of people dealing with this in the church.
GS: Yeah. He was telling me that because he wanted to kinda let me know that I can use this struggle to my advantage, that I could use this kind of sexual desire to do something for God, and that was why he kind of used that example of the musician at the church.
MS: Now toward the end of that lunch, he kind of jarred you or shocked you in a sense because he then began asking you questions about your sexual preferences in the bedroom, and he was using all the slang, as you put it, of gay men.
GS: Yeah. Yeah, you know, he was asking me like what's my sexual position, am I a top or a bottom. He kind of related it to, "Oh, well if you're a top, it'd  be really easy for you to have a switch over because it's practically the same thing."
MS: Yeah, you said that he said that it would be easy for you to become straight because quote, "an is similar to a vagina."
GS: Yeah.
MS: Is that actually how he put it?
GS: That's how he put it. Yeah.
Comments