Carol Boltz's Blog
Jim Burroway
December 9th, 2008
On Monday, we presented Ray Boltz's new video, "Don't Tell Me Who To Love." That video and single came out just a few months after Boltz, a popular Contemporary Christian Music singer, came out of the closet publicly. He had come out privately some years earlier to his wife and other close associates.
Carol Boltz has been through a lot over the past few years. It's one thing for the straight spouse to deal with a husband who has had to tell her that he's gay. It's quite another thing entirely when that husband is a well-known public figure.
Carol has a blog now, and she's telling her side of the story. It's a tremendous act of courage, as well as support:
Today I realized that I have recently signed two comments on my friend, Peterson's, blog, with the closing, "my heart goes out to you." I was responding to another wife, like me, of a gay man. She, like me, had all of the emotions to deal with when this deep secret was revealed. I can't know how best to help this woman, but I knew that I could identify and share what has helped me. By closing in the way I did, I hope that she knows that someone else has been where she is today, and I lived through it.

Somehow I have made it out of my Christian fundamentalism, and the misconceptions of homosexuality that I had previously known, to a bigger understanding of gay people. My faith has been shaken, but it is still there. Without sounding presumptuous, and I surely don't have all the answers to so many questions, I have grown more than I even thought or dreamed possible.

Many things have helped me in the past [almost] four years, and there are ways that hope has entered my life and my heart. I hope that I can offer that to other wives of gay men, and perhaps to my friends who read this, too.
Her blog is not only heartfelt and courageous, but it also has some great gems of simple common sense:
Speaking up for gay marriage, it is my belief that besides all the reasons mentioned in this article, it would make more sense for gay people to marry gay people, than for them to marry straight ones.
This is a blog by a woman who is still trying to sort things out from a very difficult position. I hope you will visit, read, and learn — and offer your words of support.
[Hat tip: Peterson Toscano. Even though Carol is my Facebook friend, I'm embarrassed to say I didn't know about her blog.]
Ray Boltz: Don't Tell Me Who To Love
Jim Burroway
December 8th, 2008
It's been just a few months since Contemporary Christian Music singer Ray Boltz came out of the closet and acknowledged the reality of his life. Until then, he was a literal rock star among evangelicals. But after years of serious depression and medication, he finally decided that it was time for the lie to come to an end. Needless to say, his career in CCM has been markedly curtailed.
Today, Boltz is back with a new single and video, courtesy of Soulforce.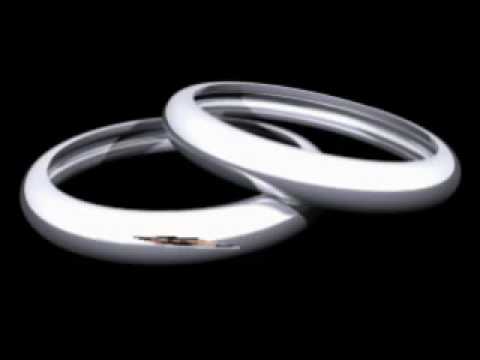 You can also download the single here.
Christian Singer Ray Boltz Comes Out
Timothy Kincaid
September 16th, 2008
There have long been rumors about the sexual orientation of some of the better known names in Christian music, including some who are superstars in the genre. Now an artist in Contemporary Christian Music with a recognizable name and familiar songs has come out.
Ray Boltz' songs include "Thank You," "Watch the Lamb," "The Anchor Holds," and "I Pledge Allegiance to the Lamb." If you were raised in an evangelical church, it's likely you have heard at least one of his songs.
The Washington Blade has a well written, tasteful article about Boltz' life and his decision to come to terms with himself.