Obama's Accomplishments
Jim Burroway
October 5th, 2009
He killed a fly. Remember that?
A Modest Proposal
Jim Burroway
September 11th, 2009
Something to think about from the folks behind the 2010 California Marriage Protection Act:
Hell is eternal — just like your marriage was supposed to be.
Sex With Ducks
Jim Burroway
May 30th, 2009
Building on the "thirty-sexual orientations" lie, Pat Robertson last month asked his "700 Club" audience if passage of the Hate Crimes Prevention Act would protect people having sex with ducks. Garfunkel and Oates has the answer: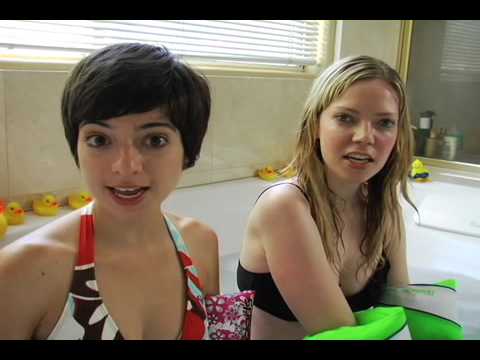 Defending Traditional Marriage
Jim Burroway
May 28th, 2009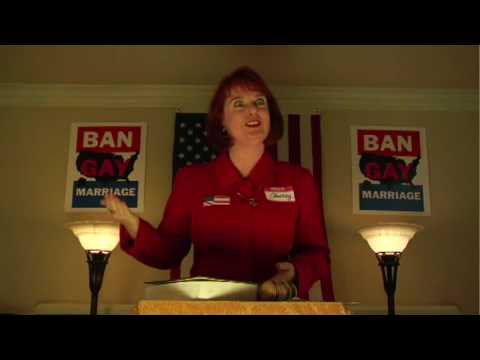 Marriage Foes Need "Blond Bombshells With Nice Boobs"
Jim Burroway
May 2nd, 2009
Won't you help today?
[Courtesy of Emily K]
Portia De Rossi Apologizes to Everyone Harmed By Her Marriage
Jim Burroway
March 21st, 2009
It's about time somebody spoke up:
Heterosexual Menace: There's Hope In Jesus
Jim Burroway
January 14th, 2009
Usually we use these heterosexual menace posts to highlight the many tragic ways in which heterosexuals pose a serious threat to society's morals and health, as they pursue their empty lifestyles of misery, hopelessness and loneliness.
The good news is that heterosexuals don't have to be victims of their compulsions. A new organization, Leviticus International, stands ready to help millions find true freedom in their struggle with heterosexuality. According to the web site, "Jesus Christ has the power to end heterosexuals' misery and make them happy well-adjusted gays."
You can read more about the misery and emptiness of the heterosexual lifestyle here and in our report, "The Heterosexual Agenda: Exposing the Myths."
Speaking of Satire
Jim Burroway
May 25th, 2008
Have you seen Encyclopædia Dramatica?
ADF's "Homosexual Agenda" Looks Surprisingly Like Their "Heterosexual Agenda"
Jim Burroway
May 23rd, 2008
LGBT bloggers are having a field day over the Alliance Defense Fund's "discovery" of the Homosexual Agenda. According to the ADF, the agenda looks something like this:
We did some digging around, and we managed to get a copy of the actual Heterosexual Agenda. Guess what? It looks surprisingly similar:
They may try to tell you there's no such thing as a "Heterosexual Agenda," but don't you believe it.
[Hat tip: Pam Spaulding for the ADF's "Homosexual Agenda"]
If They Outlaw Gay Marriage…
Jim Burroway
May 19th, 2008
This observation comes to us from the Ironic Times:
Reminder: If they outlaw gay marriage, only gay outlaws will get married.
Another Gay Bar Comes Out
Jim Burroway
May 10th, 2008
Speaking of straight bars going gay, there's another one that's come out of the closet. From The Onion. (Where else?)
"The Only 100% Effective Treatment for Curing Homosexuality"
Jim Burroway
March 10th, 2008