Trans HRC Board Member Resigns
Daniel Gonzales
October 3rd, 2007
I'll be honest, I'm unsure about the feasibility of passing an inclusive ENDA. The purpose of this post is not to discuss that. The purpose of this post is to highlight how specifically HRC has betrayed a commitment made less than a month ago by president Joe Solmonese to the trans community.
"We absolutely do not support and in fact oppose any legislation that is not absolutely inclusive."
Which of course we have video of: (hat tip Mike Rogers for pointing this to me in a discussion last night)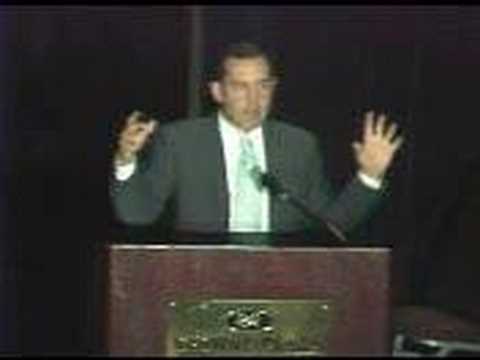 Here's some of former HRC board member Donna Rose's resignation statement:
In 2004 the HRC Board voted to support only fully-inclusive Federal legislation. That decision paved the way to my participation with the organization, and was a significant step in the healing process. [snip] Less than a month ago HRC President Joe Solmonese stood before almost 900 transgender people at the Southern Comfort Conference in Atlanta to pledge ongoing support and solidarity. In his keynote address he indicated that not only would HRC support only a fully inclusive ENDA, but that it would actively oppose anything less. That single pledge changed hearts and minds that day, and the ripple affect throughout the transgender community was that we finally were one single GLBT community working together. Sadly, recent events indicate that those promises were hollow.

[snip]

I hereby submit my resignation from my post on the Board of the Human Rights Campaign effective Monday Oct. 8, 2007. I call on other like-minded board members, steering committee leaders, donors, corporate sponsors, and volunteers to think long and hard about whether this organization still stands for your values and to take decisive action as well. More than simply a question of organization policy, this is a test of principle and integrity and although it pains me greatly to see what has happened it is clear to me that there can only be one path. Character is not for compromise. I cannot align myself with an organization that I can't trust to stand-up for all of us. More than that, I cannot give half-hearted support to an organization that has now chosen to forsake the tenets that have guided my efforts from day one.
Comments