Gunman Opens Fire On Gay-Friendly Church, Two Killed
Jim Burroway
July 27th, 2008
A lone man armed with a 12-gauge shotgun entered the sanctuary of the Tennessee Valley Unitarian Universalist Church in Knoxville, Tennessee, just after 10:00 am this morning and opened fire, killing two people and wounding at least seven others before being subdued by members of the congregation.
Police have arrested Jim D. Adkisson, 58, and charged him with first-degree murder. He is being held on a $1 million bond.
The attack occurred just as a youth performance was getting underway. There were about 200 people in the church when Adkisson opened fire. Congregants dove under pews and fled the sanctuary. When Adkisson paused to reload, several congregants overpowered him and held him until police arrived.
One of those killed was identified as Gregory McKendry Jr., 60, a church board member and usher. It appeared that Mr. McKendry may have been one of the first people Adkisson encountered when he entered the sanctuary. He is being remembered as a hero for shielding others from being hit by a shotgun blast. Mr. McKendry and his wife had recently taken in a 16-year-old foster son, who spoke to reporters three hours after the attack.
Another congregant, Linda Kraeger, 61, died at the University of Tennessee Medical Center a few hours later.
Of the seven who were injured, five are in serious or critical condition. Two were treated for minor injuries and released. None of the injured were children.
The church had recently put up a sign welcoming gays into the church. One of the goals of the church's long range plan is to "increase congregational participation in human rights programs for gay/lesbian/transgendered persons." The church hosts Knoxville's Spectrum Café, a safe harbor for area high school youth who "self-identify as gay, lesbian, bisexual or transgender; who may be questioning their sexual or gender identity; who feel left out because of who they are, what they believe, or where they come from." The church also hosts the Knoxville Monday Gay Men's Group. There is some speculation among congregation members that this may have been a motivation.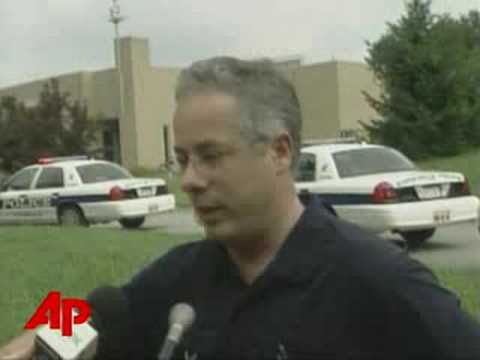 See also:
Knoxville Gays On Edge; Local MCC Church Wants To See Letter
Relief Fund Set Up for Knoxville Churches
Thoughts and Prayers for Knoxville Shooting Victims
Knoxville Shooting Witness's First-Hand Account
Knoxville Shooter Hated "Blacks, Gays, Anyone Different"
AFA Approved Comments: Knoxville Church Doing "Satan's Work"
Knoxville Shooter Hated "Liberals," Gays
Just Concluded: Knoxville Press Conference
Knoxville Shooter's Manifesto Found
Gunman Opens Fire On Gay-Friendly Church, Two Killed
Comments