ADF Hands "Day Of Truth" Over To Exodus
Daniel Gonzales
January 22nd, 2009
Those familiar with the ex-gay movement have long known Alliance Defense Fund's (ADF) "Day Of Truth" is not only a reaction to the "Day Of Silence" but also a thinly veiled effort to push ex-gay programs in public schools. Well ADF has gone and made it official, handing over the Day Of Truth to Exodus via an email and press release dated Jan 20, 2009.
The Alliance Defense is transitioning its leadership of the Day of Truth initiative to Exodus International.

[snip]

the Day of Truth has grown from a handful of students to over 13,000 participants in all 50 states standing for the Truth. As the movement has grown, the focus has continued to broaden…providing students not only with legal assistance when their free speech rights are challenged, but also providing them with information on how to minister and witness to individuals struggling with homosexual behavior.

It's because of growth in this latter area that this transition is occurring. For more than thirty years, Exodus International has provided thoughtful care to individuals wishing to leave homosexuality and offered support for related families, friends and churches. With 230 member organizations, the Exodus network is mobilizing the body of Christ to minister grace and truth to a world impacted by homosexuality…perfectly positioning them to lead the Day of Truth into the future.

ADF will continue to serve as the legal support arm for this project and represent any student who is silenced or punished for speaking the Truth.
For a little background on the Day Of Truth, how it was founded and it's troubling ex-gay rhetoric have a look at this video.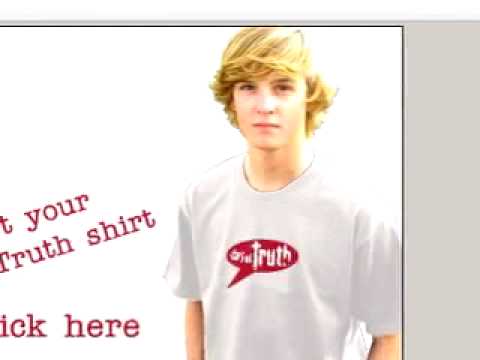 (Please note I created this video before Love In Action closed their teen ex-gay bootcamp. Other than that everything in the video is accurate.)
Comments