Who Are We Without the Wall?
Gabriel Arana
September 25th, 2009
Yesterday, major media outlets reported that for the first time an AIDS vaccine has had partial success in humans. In trials, it was about 31 percent effective. This is a far cry from the 70- to 90-percent effectiveness typically required for a vaccine to be licensed, but it shows that a vaccine is possible and represents the first-ever major breakthrough.
Since the announcement, I've allowed myself to consider seriously what a world without AIDS would look like. I was born in 1983 and remember the late '80s, early '90s television reports on the devastation wrought by AIDS in the U.S. The reports were terrifying, and it is odd to look at them in retrospect, knowing what they foreshadowed: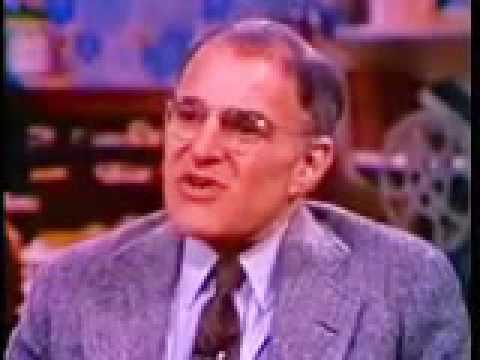 Since then, even as medical advances have made AIDS a chronic illness instead of a death sentence, contracting HIV has been one of my biggest fears, which goes to show that the stigma associated with it remains. I fear hearing, "you're HIV positive" more than being told I have an inoperable brain tumor, which I know is irrational. I've had probably five HIV tests, and for all except the first one, the anxiety of waiting a week for lab results has made me run to the nearest rapid HIV testing site and get an answer in 20 minutes, which is also excruciating.
I grew up understanding that gay = AIDS, an equation that I realize is outdated and perhaps prejudiced. But part of me fears that being infected with HIV would confirm all the dire predictions made for me by reorientation therapists and concerned family members. I've often felt the pressure to defy these predictions by leading an exemplary life — which I of course haven't, and won't. But the point is that AIDS has been framed as the natural "consequence" of homosexuality.
Perhaps the best-known piece of writing on the social meaning of AIDS was written by Susan Sontag, "AIDS and Its Metaphors," in which the author talks about the ways in which we imbued a virus — which is inherently indifferent to human feelings, morals, and motivations — with exactly those attributes. AIDS was cited by people like Pat Robertson as divine retribution for sinful sex, an understanding that reversed the natural inclination to view the afflicted person as a victim. People with AIDS were "guilty," or earned it, or something like that. You "get" AIDS; you don't "get" a brain tumor. HIV in the blood is a "poison," AIDS a "plague." As dehumanizing as terminal disease is, even more dehumanizing — and disempowering — is how moral, religious, and political leaders talk about AIDS and its victims.
On the other hand, the AIDS crisis galvanized the gay rights movement, and many of the advances in equality were made during the late '80s and early '90s. The AIDS crisis was the tipping point for social acceptance of homosexuality, a change that is reflected in the language. It's no longer politic to call gay people "homosexuals" or refer to the homosexual "lifestyle," but in the '80s these were standard phrases used by newscasters: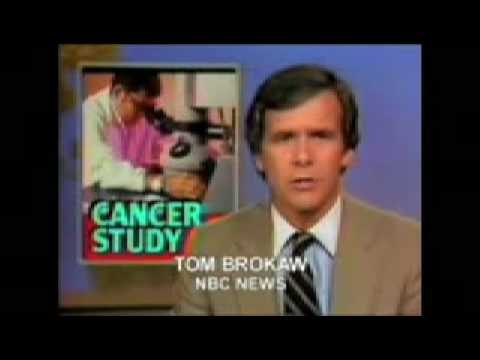 A lot of the momentum of Act-Up has waned, but AIDS consciousness still permeates gay culture. Gay people will tag "be safe" (code for "use condoms") to a goodbye at the end of an evening. I've been accosted more than once at a New York gay bar by an awkward grad student wanting me to fill out a survey about my sex life, which includes transparent questions about condoms, meth use, and depression (I can save you the work: gays who are reckless with drugs are probably more likely to have sex without condoms, and are probably more likely to be depressed). Public health officials obsess over how to "reach" us and set up condom stands at every LGBT event imaginable. And we've been Riding For The Cure forever. What happens when the finish line appears beneath us?
We thought the wall would stand forever,
And now that it's gone we don't know who we are anymore.
The Hedwig quote probably implies a nostalgia for AIDS that I do not intend, so let me be clear: the day the AIDS crisis ends — whether it's a gradual process or an all-at-once medical achievement — will be a great day, the end of suffering for millions around the world. But it will mark the beginning of a shift in the culture. Will condom use plummet? Will the rate of other STDs rise? Will it change the forms our relationships take?
Probably.
The brief window of worry-free (or at least more worry-free) sex ushered in by the discovery of antibiotics, the pill, and abortion would open again — to the chagrin of social conservatives who have made the regulation of  sex, reproduction, and sexuality an essential component of their agendas. It would deflate many of the biological justifications for religious arguments (or maybe we'd just be cheating God?).
Whereas earlier gay rights activists wanted nothing to do with heterosexual marriage, the shift has been toward assimilating and adopting marriage, which some people think is good and other people think is bad (I'm on the fence). Part of this has come from increasing social acceptance and support of gay couples, but it would be silly to deny that the re-medicalization of sex had anything to do with the rise of monogamy in the gay community. Will the end of AIDS reverse this trend? I am not saying that bathhouses will reopen their doors and meth-fueled orgies will mark the scene until the next pandemic comes around, but de-coupling sex and relationships from the fear of death, disease, and social stigma will change the dynamics. In a sense, though, sex will always be fraught with anxieties: the virgin won't stop wondering whether he or she will be good for their partner, and people will still feel the sting of betrayal when they find out they are being cheated on.
I've hesitated to use the word "freedom" or "liberation" in discussing the de-medicalization of sex. There is something mundane about equating this with human freedom. It seems a rather nihilistic, '60s-'70s understanding of it. I have no idea what it really entails, but I doubt that freedom just means you have nothing left to lose.
This commentary is the sole opinion of the author and does not reflect the opinion of Box Turtle Bulletin's other contributors.
Comments