Protect Maine Equality Won't Score A Touchdown If They Keep Playing Defense
This commentary is the opinion of the author and may not necessarily reflect those of other authors at Box Turtle Bulletin.
Jim Burroway
October 8th, 2009
Protect Maine Equality has just released another ad. It answers an ad put out by the yes side which criticizes the book, Who's in a Family?
and pushes the false idea that schools will be forced to teach about homosexuality to young children, and by implication, details about sex. Maine's latest ad answers that charge: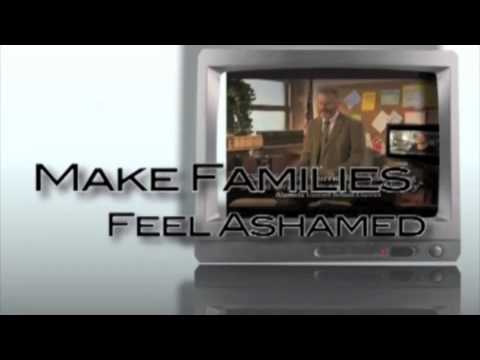 It's a good ad, but I've got to be honest. I'm worried about the direction this campaign is going. No good general would ever dream of allowing his enemy to choose the terrain of battle, but that is exactly what the Protect Maine Equality is doing. Frank Schubert, the campaign manager behind Maine's Yes on 1 is still calling the shots, and the "No" side is dancing to his tune.
Karen Ocamb's brilliant post "Swiftboating Same-Sex Marriage In Maine" should be required reading for everyone who runs a campaign like this. She lays out exactly how Schubert orchestrated the passage of Prop 8 in California, and he's playing from the very same playbook in Maine. And Protect Maine Equality is following right along.
Frank Schubert knows that the average voter doesn't care that much about same-sex marriage. Any given voter may be for or against it, but it's not necessarily high enough of a priority for them to be motivated to take time out of their busy day in unpredictable weather to vote in an off-year election. Maine voters must believe that they have a personal stake in the outcome, and Schubert is giving them that personal stake by picking on education. He doesn't care if they're for or against marriage; he's making them vote on education. He's changing the subject and putting Protect Maine Equality on the defensive. Our challenge is to give Maine voters a personal stake in seeing Question 1 fail. So far, I haven't seen that argument being made.
But that's pretty much how every campaign to date has gone. There has been one team playing offense and one defense. The problem with that is the only way the defensive team can win is that it has to hope the offense fumbles. Otherwise, it's the offense driving to the goal line every time.
I can think of only one campaign in which the "No" side took the offense and stuck with it. That was in Arizona in 2006. And guess what? The marriage amendment failed that year, and that still remains only time such an effort to legislate inequality has ever been defeated. And it failed precisely because the average Arizona voter was given a personal stake in the outcome (i.e. unmarried straight senior citizens losing partnership benefits). And in 2008, Arizona again provided the perfect textbook case because that's when the "Yes" side grabbed the offense early and never look back. And you know what happened then. Same with California and Florida.
I hope very soon we'll see some ads which does two things. It has to not only change the topic of the campaign, but it also has to put the Yes side on the defensive for a change and give Maine voters a personal stake in the outcome. The last thing we need is another ad that says, "Nu-uh, we're not that bad." And unfortunately as much as we'd like to believe otherwise, just taking about equality won't do it either. It's taking the offense that wins games, battles, and elections. We need to suit up and get our offensive game on.
Comments