Because She Needed It
Timothy Kincaid
November 7th, 2009
When Peter Vidala told a co-worker that "her lifestyle is deviant", it was because she needed to be told. She needed to hear that Vidala was intolerant of her.
"I see, like all real Christians, homosexuals as people who, like me, are sinners and need to be told the truth in a loving way," he said. "In this situation, I took issue with the behavior. I think it's lunacy to call that type of behavior marriage in any kind of form. I had to express that I'm intolerant of that behavior. It's a love-the-sinner, hate-the-sin kind of deal."
Just like the wife who argues back and need a good punch in the face, or the infant who won't stop crying and needs to be shaken, this lesbian needed to know that he hated her sin.
Brookstone, the employer, decided that Vidala's weeks-old employment needed to come to an end. And, naturally, Fox News and other conservative voices are shocked! that he was "unjustly fired".
Naturally,Vidala trotted on over to the lovely folks at MASSresistence, the same folks who brought us the distortions about the Wirthlins and Parkers, to make a video. So we can expect to see this story (or some unrecognizable version of it) to start popping up in anti-gay advertising around the country. Here's Peter's tale: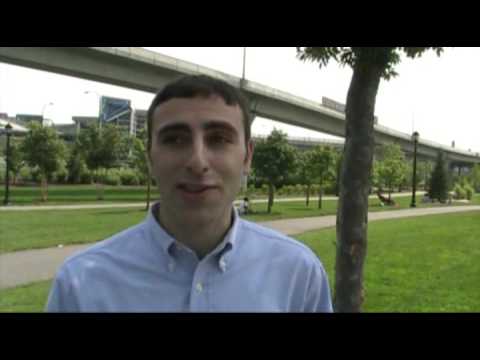 He sees "that type of behavior" (her engagement) as immoral. He believes that controversial issues (her engagement) have no place in the workplace, particularly in Boston. And he is entitled to never have to be exposed in the workplace to ideas that contadict his opinions. To exist as a lesbian – and not keep it a secret – is to harass Vidala. And he was only expressing his offense when they retaliated against him. Unfairly.
In other words, his opinions should override your life. He is not only authorized but obligated to condemn your "behavior" while you should be disallowed from sharing your life on the same terms as your heterosexual coworkers within his hearing. And your mere statement of a fact, your engagement, is nothing but an "opinion" to which he should be allowed to counter.
Vidala clearly feels entitled. He clearly believes that his Christianity (to which he constantly refers) gives him rights and priveleges that should be denied to you. And his "Christian beliefs" outweigh anyone else's beliefs, rights, or space. But, remember, it's for your own good. You need to be told.
The anti-gay activist will champion Vidala, just as they do anyone who is "martyred to the homosexual agenda." He will be Example A of what will happen if your state allows gay citizens to have the same rights as heterosexual citizens: religious freedom will suffer!!
But they will not be telling the truth; Vidala did not suffer for his beliefs.
Peter Vidala was not fired because he disapproved of homosexuality; rather, he was fired because couldn't care less about the best interests of his employer. He selfishly decided that he didn't have to be civil at work, he simply had to tell his superior that her life was deviant and immoral. It's his Christian duty.
And, besides, why should he be punished? She needed it, you know.
Comments