If You Came Here From CNN…
Jim Burroway
June 15th, 2011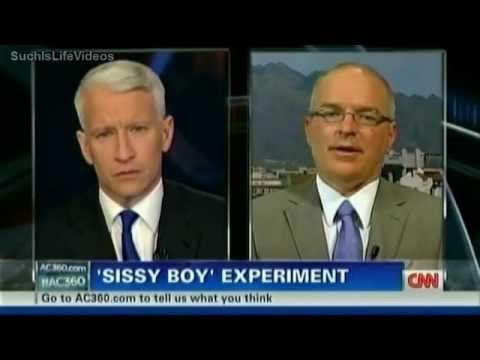 It's probably because you're trying to figure out who that inarticulate guy was you saw on AC360. More specifically, you're probably interested in our extensive report on the aftermath of four-year-old Kirk Murphy's treatment by George Rekers in 1970. You can find that in our original investigation, "What Are Little Boys Made Of?"  And if you are interested in learning more about the so-called "independent investigations" which supposedly showed that Kirk's treatment rendered him straight and mentally healthy, you can find out about that in our epilogue, "The Doctor's Word."
One other thing. I mentioned the lack of resources for ex-gay survivors. I really do wish that there was a national hotline or a referral web site where people can find a local therapist who can help in recovering from the ex-gay experience. But there are at least a couple of resources I can recommend. First, there is the web site, Beyond Ex-Gay, where you can read personal testimonies from others who have gone through the experience and lived to tell the tale. It helps to know that you're not alone, and the people who have posted their own stories on that site are proof that there really is life after ex-gay therapy.
And second, I heartily recommend Jallen Rix's book, Ex-Gay No Way: Survival and Recovery from Religious Abuse
. This book is an excellent resource from a San Francisco-based therapist who himself is an ex-gay survivor. He describes his journey from a Christian music minister at his church to an ex-gay struggler, to someone who has come out the other side and integrated his faith with all the other gifts God gave him, including his sexuality. And now his work is dedicated to helping others along the same path that he has been through. I think a lot of ex-gay survivors will recognize themselves in Jallen's thoughtful book. It's available in paperback
and Kindle
.
Update: If you are a therapist interested in resources in helping ex-gay survivors, the Association of Gay and Lesbian Psychiatrists is a good resource for you. Lay people, including ex-gay survivors, can also obtain help and information there.
Comments