The Daily Agenda for Wednesday, November 9
Jim Burroway
November 9th, 2011
TODAY'S AGENDA:
My apologies for not posting anything yesterday except for yesterday's agenda. I've been extremely busy. I've got a lot of things in the pipeline for BTB, but they are time consuming. Which means they'll be done and published when they're done.
And as for today's agenda, this is one of those days where I don't have any notifications of anything happening, nor do I have any historical items or birthdays to write about. But I do have this from Domenick Scudera, describing what a typical day in his totally gay lifestyle looks like:
7:00 a.m. I wake up, and just as I have done every morning since puberty, I choose to be gay today. This will come as a great relief to my gay, homosexual, male lover who lies beside me. Because being gay is a choice, our relationship is a gamble day to day. Even though we have both chosen to remain gay and to be together every day for the past 16 years, we never take anything for granted. One of us just might throw in the towel one day and give up the lifestyle.

7:30 a.m. I take a gay shower and let the gay water rinse off my gay body.

8:00 a.m. I have a gay breakfast of cereal with milk, and a good, strong, gay cup of coffee. I am fortified for another day of ruining the fabric of American society.
That doesn't hold your interest? Well how about this video that Rob Tisinai found: a bunch of old Chinese people singing Lady Ga Ga's "Bad Romance"?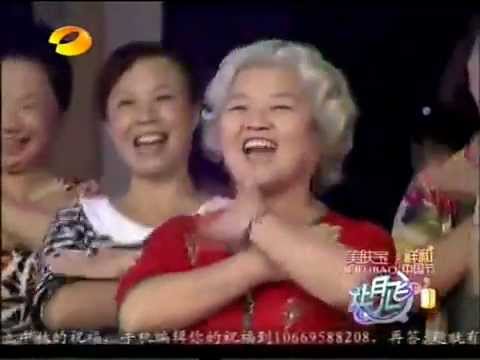 You think you have anything better? Tell us about it in the comments.
If you know of something that belongs on the Agenda, please send it here. Don't forget to include the basics: who, what, when, where, and URL (if available).
Comments