Ex-Gay Leader Says Wayne Besen Wants to Kill Him
Jim Burroway
November 24th, 2011
PFOX, which they say stands for Parents and Friends of Gays and Ex-Gays, is actually an increasingly unstable and irrelevant organization composed mostly of Greg Quinlan (an ex-gay whose ex-lesbian wife divorced him in 2007) and a motley crew of embittered parents of apparently happy gays who have no interest whatsoever in entertaining the futile fiction of changing their sexual orientation. The group, which was originally founded by Richard Cohen, has become increasingly detached from reality, even by some of the more extremist anti-gay standards. Quinlan's latest shtick is going round claiming to be abused, mistreated, and discriminated against because he's ex-gay. Those claims took an absurd turn when, in a bid to add another jewel to his queen of persecution crown, Quinlan appeared on a local Washington, D.C. television talk show, where he said this: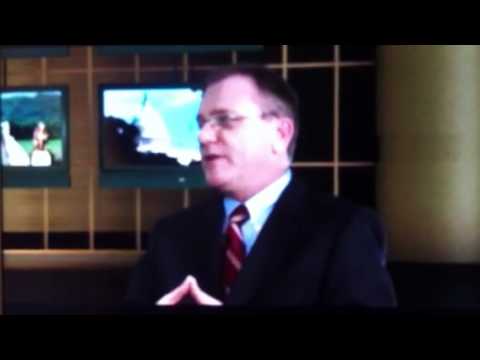 (at 10:38) Truth Wins Out if you look further, including Wayne Besen. He's asked for people, you know, somebody needs to run Greg over. He needs to be hit with a bus. Somebody should inject him with AIDS. Those are the things that Wayne Besen and Truth Wins Out says about me. That's pretty hateful rhetoric.
Accusations of felonious behavior demands proof, and Besen rightly demands that Quinlan produces it. Besen also adds that he is exploring his legal options.
While that libel was the most egregious lie Quinlan told in the interview, it wasn't the only one. He also accused noted researcher Dean Hamer of lying about his research which found that the Xq28 marker on the X chromosome may play a role in male sexual orientation. (Hamer's research was replicated by two other studies, but a third one failed to replicate, leading researchers to conclude that the gene may play a role but probably isn't' the cause of men becoming gay.) Hamer has also spoken out against Quinlan:
"As a scientist at the National institutes of Health, the largest and best known biomedical research institution in the world, my research has been extensively peer-reviewed, replicated, and published  in respected journals. It's ironic to be labelled a "liar" by an ideologue who consistently distorts and misreports scientific findings. While I am sympathetic with Mr. Quinlan's discomfort and struggle with his own sexuality, that is no excuse for misleading people about how science has informed our understanding of  sexual orientation as a natural and fundamental aspect of human development."
Comments