The Definition of Megalomania
Jim Burroway
February 3rd, 2012
From Webster's:
1: a mania for great or grandiose performance
2: a delusional mental disorder that is marked by feelings of personal omnipotence and grandeur
Webster's definition is insufficient to diagnose Atlanta's Bishop Eddie Long, so I will leave the determination of whether he suffers from a mental disorder to those who have the credentials to do so. But I do think this should at least provide sufficient illustration for the dictionary's definition of the word:
For his Jan. 29th service at New Birth Missionary Baptist Church, where he took a leave of absence late last year in the wake of child molestation allegations, Bishop Long featured a Rabbi, Ralph Messer, who spoke at length about why Long is a "king." Presenting what he claimed were 300-year-old sacred scrolls discovered some 70 years ago outside a concentration camp in Germany, Messer pronounced Eddie Long as king in "God's government."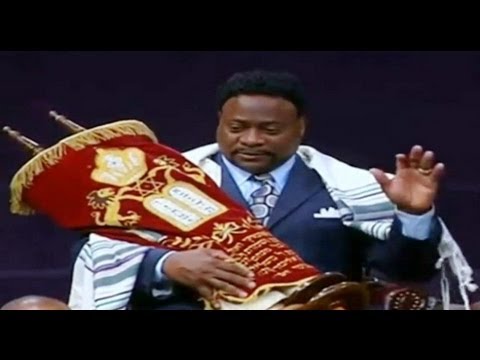 Long has been crowned Atlanta's Sun Myung Moon.
UPDATE via Joe.My.God: I wonder if Rabbi Messer knows this guy.
Comments