Paul Cameron Denies Being Gay
Jim Burroway
May 16th, 2012
Paul Cameron appeared on David Pakman's TV program, where he finally fessed up to what many of us had thought all along:
Anti-gay activist Paul Cameron, Chairman the of Family Research Institute, explains why he thinks President Obama is gay, why homosexuals want to rape all young boys, and incredibly, denies being gay himself after admitting he was attracted to men as early as age 3.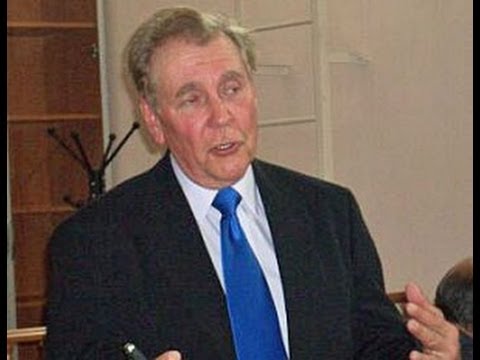 Before Cameron came along, religious gay rights opponents stuck mainly to religious-based arguments. It was Cameron who worked up tracts with copious footnotes which purported to lay out a "scientific" explanation why LGBT equality was bad for society. One classic example is his pamphlet, "Medical Consequences of What Homosexuals Do," which contains 33 footnotes from otherwise often-reliable medical, psychological and sociological sources. The casual reader would likely see those footnotes and conclude that the pamphlet was well-researched and backed by sound scientific data. But in one of my first projects — a project that gave birth to this very web site — I examined that pamphlet closely and found that nearly all of the source material was mischaracterised, and that some of sources actually contradicted Cameron's claims.
Yet his work was hugely influential to the growing anti-gay political movement, and his discredited "research" is still cited by a large number of other anti-gay activists and writers today — despite his having been denounced by the American Psychological Association in 1983, by the Nebraska Psychological Association in 1984, the American Sociological Association in 1985 and 1986, the Canadian Psychological Association in 1996 and, more recently, the Eastern Psychological Association in 2007.
Oh, and he believes that the Nazis did a swell job in "dealing with" homosexuals during World War II.
This interview really explains a lot in my mind. I'm pressed for time, but I'll have more on this later.
Update: I've truncated the headline. It used to read "Paul Cameron Denies Being Gay Despite Being Attracted To Men." But having finally had the chance to listen to this all the way through, I don't believe the hype surrounding this video is accurate. But I do think this interview is very revealing for other reasons. That's what I want to touch on later.
(If anyone has any guesses about where I want to go with this — and it does relate to his childhood — go ahead and leave your thoughts in the comments. Maybe I'll use them, with credit of course, in my upcoming post.)
Comments