"Haven for Perverts" Raided in Gay-Friendly Beirut
Randy Potts
August 1st, 2012
As the city of Aleppo fell under siege to the Syrian army last weekend, 200 miles to the south the Lebanese mukhabarat/secret service raided a cinema with a reputation for showing gay pornography. On Saturday, July 28th, 36 men were arrested for being what local television called "shazoz" (perverts) and carted off to Maghfar Hbeish, a jail reserved for those in drug- and prostitution-related arrests.  According to local gay activists, information about those arrested was almost impossible to come by for several days – the police weren't talking and the only report of the raid was on local Murr TV, a station with an established reputation for anti-LGBT reporting. In this 24-second TV spot you can see plainclothes mukhabarat getting out of unmarked white vans carrying assault rifles and advancing on the cinema.
Beirut is well known as a mecca for gay men throughout the middle east (and worldwide) and local activists were caught off guard, left wondering "why now?" — this was only the second raid of this size in the last 5 years.  While homosexuality is technically illegal under Article 534 as "contradicting the laws of nature," a  judge ruled in 2009 that homosexuality can't be prosecuted under that article because the laws of nature are contradicted all the time.  (Can we use this argument with homophobic Bible-thumpers in the US, please?)
The story from here, however, only gets worse:  on the following Tuesday, July 31, the executive director of Helem, Lebanon's primary LGBT advocacy group, was finally able to speak with officials at the jail about the arrested men.  While an official report has not yet been filed, Charbel Maydaa was told that all 36 men were subjected to anal probes in order to ascertain their sexuality — those who "passed" the test were reportedly released.  An anal probe in this context consists of a physician of some sort checking the man's anal cavity for traces of sperm and dilation diameters.
These are the only facts as of today; Helem has created a poster calling out local MTV (not related to the U.S. station) demanding release of the men and is considering its options.
Meanwhile, faced with the question of "why now?", blame in the local gay community began to coalesce around one Joe Maalouf, host of the popular "Inta Horr" TV program famous for its hidden camera pranks.  Last May, Maalouf hid cameras in a similar theater north of Beirut in Tripoli and showed men engaged in sexual acts — the next day local mukhabarat conducted a raid and the cinema's doors were sealed with red wax, the government's sign that an establishment has been closed due to immorality.  Saturday night's raid had no known connection to Maalouf but some in the gay community, assuming he had a part in it, began a campaign to out Maalouf in this video posted to Youtube.  Spearheading the outing campaign (which has since divided the Lebanese gay community — Helem has condemned the outing) was Georges Azzi, a former Helem member.  Azzi defends the attempted outing in this statement:
"For those criticizing me for "outing" joe maalouf, i admit that this is not the ideal solution,but no other reasonable solution worked with him or mtv in general so far, because of him 36 individual most of them are much less privileged than him and completely dependent on their families were outed in a very ugly way, he gives himself the right to live his life because he can afford it while denying it to others. I am aware of the risks i took by doing so, but the idea is not to out someone but rather exposing his hypocrisy to deny him the ability to spread hatred."
Maalouf, for his part, is threatening to sue and has meanwhile left the country.
Other than confirming the arrests and stating that the men were subjected to anal probes, there is still no official government statement on the cinema closing or whether the men who were not released will be tried under Article 534.  On the bright side, after reports of the controversial anal probes, LCI News, a Murr TV competitor, made the news report below.  The report is sympathetic to the gay community and gives substantial airtime to Maydaa, calling Lebanon the "Republic of Shame" for the raid and subsequent tests.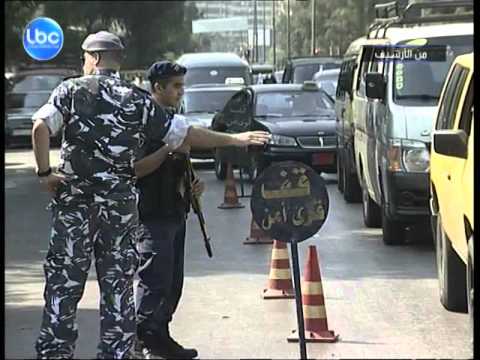 A transcript of the same report can be found here.
Comments