The Daily Agenda for Sunday, September 30
Jim Burroway
September 30th, 2012
TODAY'S AGENDA:
Pride Celebrations This Weekend: Hong Kong, China.
AIDS Walks This Weekend: Ann Arbor, MI; Chicago, IL; San Deigo, CA.
Other Events This Weekend: Get Wet, Willemstad, Curaçao; Everybody's Perfect LGBTIQ Film Festival, Geneva Switzerland.
TODAY'S BIRTHDAY:

Truman Capote: 1924. He taught himself to read and write before he entered his first year at school. When he was about ten years old, he submitted his first short story, "Old Mrs. Busybody," to the Mobile Press Register for a children's writing contest. Capote later remembered, "I began writing really sort of seriously when I was about 11. I say seriously in the sense that like other kids go home and practice the violin or the piano or whatever, I used to go home from school every day, and I would write for about three hours. I was obsessed by it." He remained the lifelong friend of author Harper Lee, who was a neighbor in Monroeville, Alabama. "Her father was a lawyer," he remembered, "and she and I used to go to trials all the time as children. We went to the trials instead of going to the movies." Those trials not only influenced Lee's book, To Kill a Mockingbird, but also helped lead to Capote's greatest literary triumph, In Cold Blood.
His first novel however, was autobiographical; 1948's Other Voices, Other Rooms
told the story of a thirteen-year-old boy living in rural Alabama who was dealing with his emerging homosexuality. He described it as "an attempt to exorcise demons, an unconscious, altogether intuitive attempt, for I was not aware, except for a few incidents and descriptions, of its being in any serious degree autobiographical. Rereading it now, I find such self-deception unpardonable." Other Voices, Other Rooms
remained on The New York Times bestseller list for nine weeks. Everything about the novel was scandalous, including the Harold Halma photo of him on back of the dust jacket, which was considered rather homoerotic for 1948. The Los Angeles Times complained that he looked "as if he were dreamily contemplating some outrage against conventional morality." Which he probably was. He relished the controversy.
He remained busy for the next decade, adapting novels for Broadway and churning out articles for The New Yorker. Then he struck gold again in 1958 with his collection, Breakfast at Tiffany's: A Short Novel and Three Stories
. The title tale introduced the character of Holly Golightly, who became one of Truman's most beloved characters. But the real turning point came with his 1966 "nonfiction novel," In Cold Blood
. It took him four years to write the book about the murder of a wealthy farmer, his wife and two children in Holcomb, Kansas. The acclaimed book brought a new style of storytelling to true events, and it launched Capote to full-on celebrity status. That same year, he threw the Black and White Ball in New York, which has gone down as one of the most legendary parties of the twentieth century. While he was famous for being a literary genius, he was also, increasingly, famous for being famous and for being among the famous. He was a regular fixture at Studio 54 and on the talk show circuit.
He loved the limelight, although it did take its toll. In the 1970s, he sank into drug and alcohol abuse, which got in the way of working on his epic novel, Answered Prayers. He bragged about it often, but years went by without any sign of the work. He finally adapted portions of it for a series of short stories in Esquire. The second of those stories, "La Côte Basque 1965," would make him personal non grata among the Jet Set, with its salacious details of the personal lives of William S. Paley and Babe Paley, who had been among his close society friends. It was seen as a betrayal of confidences among Capote's friends, and two more short stories resulted in Capote's being cut off from the high society he craved. He died in 1984 of liver cancer at the home of Joane Carson, the ex-wife of TV host Johnny Carson. His royalties continued to support his boyfriend Jack Dunphy until his death, and then went toward establishing a literary prize in honor of Newton Arvin, a former boyfriend, author and professor whose life was ruined when he was fired from Smith College for being gay.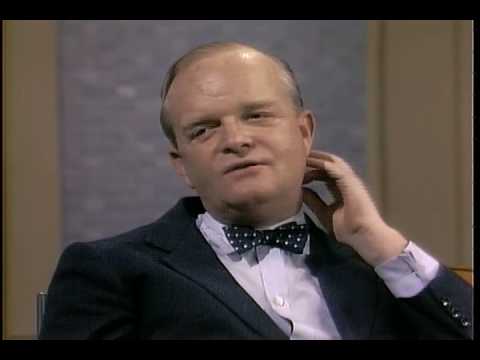 Johnny Mathis: 1935. Chances are the last time you heard one of his songs was on television or in film, where his music is capable of setting just the right mood or sense of nostalgia. While he is frequently described as a romantic singer, his first love was jazz. It was during a performance at The Blackhawk club in San Francisco that he caught the attention of Columbia Records' jazz producer George Avakian, who sent a telegram to the head office, "Have found phenomenal 19-year-old boy who could go all the way. Send blank contracts." While Mathis enjoyed singing, the opportunity posed something of a dilemma for the San Francisco State College student: the track and field star was about to try out for the 1956 Olympics in Melbourne, Australia. He had to decide: the Olympics or a recording session. It was one or the other; it couldn't be both. After consulting with his father, Mathis chose the recording career.
His first album Johnny Mathis: A New Sound In Popular Song, was a jazz album. It didn't sell well. His second album, produced by Mitch Miller, focused on soft, romantic ballads backed by the Ray Conniff Orchestra. That would prove to be the signature Mathis sound. In Late 1956, he recorded his two most popular songs, "Wonderful! Wonderful!" and "It's Not For Me To Say," followed soon by "Chances Are," which hit Number 1 on the Billboard chart. By by the end of the 1950s, hit singles were no longer his forte; his strength was as an album artist. Heavenly, released in1959, hit #1 in the Billboard album chart and went multi-platinum. A year earlier, he released Johnny's Greatest Hits, the first ever Greatest Hits album in music history, spent 491 consecutive weeks on the Billboard top 100 album charts, earning him a spot in the Guinness Book of World Records.. At one point, he had five albums on the Billboard charts simultaneously. His last #1 single was 1978's "Too Much, Too Little, Too Late," a duet he recorded with Deniece Williams.
Mathis, who never married, managed to keep his personal life out of the public eye. Maybe the fact that he had been an Olympic-calibre athlete helped to keep some of the rumors at bay. Nevertheless, the rumors were out there, which he acknowledged in a 1982 interview with Us Magazine, where he was quoted as saying "Homosexuality is a way of life that I've grown accustomed to." But when he started receiving death threats because of that interview, he prevailed on Us Magazine to retract the statement. In 2006, Mathis again acknowledged his sexuality, saying that his reticence on the topic was "generational."
If you know of something that belongs on the agenda, please send it here. Don't forget to include the basics: who, what, when, where, and URL (if available).
And feel free to consider this your open thread for the day. What's happening in your world?
Comments