The Daily Agenda for Friday, October 5
Jim Burroway
October 5th, 2012
TODAY'S AGENDA:
Here is this week's rundown of what's happening with the four marriage ballot campaigns:
Maryland Question 6: If passed, Question 6 will provide marriage equality while guaranteeing that "each religious faith has exclusive control over its own theological doctrine regarding who may marry within that faith." Marylanders for Marriage Equality is fighting for Question 6's passage, and they had a pretty good week last week. One poll showed Marylanders supporting Q6 by 49% to 39%, with more than half of African-Americans supporting the measure, an increase from only 40% in March. Another poll found similar results, with Q6 up 51% to 43% with African-American support rising to 44% from 33% last January.
What you can do: You can volunteer for one of their Weekends of Action, sign up to work with their Get Out The Vote team, Volunteer to work with Marylanders for Marriage Equality on Election Day, or donate here.
Maine Marriage Initiative: A "Yes" vote on Question 1 will allow same-sex couples to marry in Maine. Mainers United for Marriage is the main campaign behind the initiative. This week, they released their third ad, and their list of coalition church partners continues to grow.  Meanwhile, the opposition continues to fumble, with NOM's latest request to keep hiding its donor list rejected by the U.S. Supreme Court, and Marriage Main's Twitter account failing to tweet an actual functioning link for two weeks running.
What you can do: Ever wanted to see New England's famed fall colors? You can do that when you sign up for a volunteer vacation or donate miles so someone else can travel. You can also sign up to volunteer (they even have volunteers signing up remotely from around the country), or you can donate here.
Minnesota Marriage Amendment: The ballot proposal to amend the state constitution to ban same-sex marriage is known simply as "the marriage amendment." Minnesotans United for All Families is the main group fighting against the amendment's passage in November. This week, several newspapers and a couple more college faculties (including the faculty of Methodist-affiliated Hamline University) have come out against the Marriage Amendment, and their Veterans United coalition completed its first statewide tour.
What you can do: Login with your Facebook account and starting using the new kNOw Tool to help identify "no" voters that you know, you can sign up to volunteer, or simply donate here.
Washington Referendum 74: If Referendum 74 is approved, same-sex couples will be able to marry just like everone else in Washington state. Washington United for Marriage, which is working for R74's passage, has broken an important record this week: it now holds the record for the largest number of grassroots donors to any initiative campaign in Washington state's history. They've also launched two ads which are airing in Seattle and Yakima broadcast stations and cable channels statewide. And they've also launched Campus Week, with 24 university and college campus leadership teams to focus on voter registration, volunteer recruitment, outreach and get-out-the-vote activities. And what has the opposition done? Well, for starters, the've managed to garnering more Facebook fans from Thailand than Washington State.
What you can do: You create your own "Raising Millions for Marriage" page to encourage your family, freinds and neighbors to help support the fight for marriage equality, sign up for one of 50 weekly phone banks across Washington, or you can donate here.
Pride Celebrations This Weekend: Asheville, NC; Baltimore, MD (Black Pride); Belgrade, Serbia (Cancelled!); Cymru UK; Dallas, TX (Black Pride); Ft. Worth, TX; Johannesburg, South Africa; Memphis, TN; Miami Beach, FL (Hispanic Pride); Orlando, FL.
AIDS Walks This Weekend: Columbus, OH; Dallas, TX.
Other Events This Weekend: Gay Days, Anaheim, CA; Alaska Pride Conference, Anchorage, AK; Floatilla, Hong Kong, China; Key West Bear Fest, Key West, FL; Black and Blue Festival, Montreal, QC; OctoBEARfest, New York, NY; Chéries-Chéris Film Festival, Paris, France; Rainbow Festival, Phoenix, AZ.
TODAY IN HISTORY:
California Studies Treatment for "Sex Deviants": 1951. An item appeared in The Los Angeles Times describing efforts which promised "the eventual solution of one of California's most difficult problems – the sex offender." California had tried to "legislate sexual offenses out of existence" through more severe penalties, but lawmakers were "finally persuaded medical research might bring results," and passed the Sexual Deviation Research Act in 1950. And with that, according to The Times, efforts were now fanning out to "several laboratories, schools, hospitals, and clinics throughout the State."  The Dean of UCLA's Medical School was already bragging of research breakthroughs. "It is now possible, he states, to predict with a fair degree of accuracy, through blood and urine tests, the onset of a sexually psychopathic 'attack'." What, exactly, was being studied was obviously very sensitive; it took eight paragraphs before the LA Times writer finally got around to describing what these "sexual deviations" might be:
Another study underway is concerned with diagnosis and treatment of homosexual males. The purpose of this research is twofold: (1) to make physical, psychiatric, glandular and mental studies of the types of homosexuals who affect feminine behavior and (2) to investigate such psychological factors in homosexuality as the personal, family, social and cultural histories of patients. Results of these studies, it. is felt, should greatly add to more accurate diagnosis of types of homosexuality and its treatment.
Research would continue for at least another thirty years in California and throughout the western world, all to no avail. When the American Psychiatric Association finally determined in 1973 that homosexuality was not a mental illness in need of a cure, efforts to change sexual orientation in the scientific community slowly began to wane over the course of the next decade — with the notable exception of a very tiny religiously-motivated dissident minority, and their efforts to change sexual orientation still come up short. California's law mandating research into curing homosexuality remained on the books, ignored and forgotten, until it was finally repealed in 2010. Two years later (just last weekend, in fact), California began moving toward the opposite direction when Gov. Jerry Brown signed legislation which prohibits licensed professionals from providing conversion therapy to minors.
TODAY'S BIRTHDAY:

John Addington Symonds: 1840. He fulfilled the expectations of Victorian England by marryng and having a family, but the poet and literary critic was always conscious of "men constituted like me" and became an early proponent of what was then called "male love." Symonds was among the first to publish works for general audiences with direct references to homosexuality. His 1876  Studies of the Greek Poets, Second Series, included praise for  Greek  "friendship," which led to withering condemnation from critics. One critic decried Symond's "phallic ecstasy" and his "palpitations at male beauty."
While Symonds became more circumspect in identifying himself with "male love," he nevertheless continued to explore the theme. Symonds's 1878 translation of Michelangelo's Sonnets corrected, for the first time, the proper male pronouns which had been rendered female by previous translators. And in that same year, he published his poem "The Meeting of David and Jonathan" (1878), where Jonathan, "In his arms of strength / Took David, and for some love found at length / Solace in speech, and pressure and breath / Wherewith the mouth of yearning winnoweth /Hearts overcharged for utterance. In that kiss / Soul into soul was knit and bliss to bliss." Whew!
But Symonds kept most of his writings on homosexuality private, first in letters to Walt Whitman, Edmund Gosse, and Edward Carpenter, and later in privately-circulated works like Male Love: A Problem in Greek Ethics (1883) and  A Problem in Modern Ethics (1891), as well as his memoirs, which remained unpublished until 1984. In 1893, he began to publish more openly about homosexuality in Walt Whitman: A Study, and  he began a collaboration with Havelock Ellis, who was then embarking on his landmark study, Sexual Inversion. Symonds died in 1893, ten months into that collaboration. When Sexual Inversion made its English debut in 1897, Symonds was listed as co-author. But Symonds's executor, scandalized at the association, prohibited his name from being further associated with the book. Symonds was credited as "Z" in the second 1897 printing, and his essay "A Problem in Greek Ethics" was deleted.  Interest in Symonds was revived in 1963 when Phyllis Grosskurth won the 1964 Canadian Governor General's Award for John Addington Symonds: A Biography. Twenty years later, she would also bring The Memoirs of John Addington Symonds to print.
David Pallone: 1951. Major League Baseball umpires never become household names. But a few can somehow find ways to become memorable. That happened to Pallone on April 30, 1988, when he was umpiring at first base in Cincinnati when, in the ninth inning, he called New York Mets outfielder Mookie Wilson safe on a delayed call. That delay allowed another Mets runner to score the winning run. Reds' manager Pete Rose rushed to Pallone to argue the call. Tempers escalated, one thing led to another, Pallone might have touched Rose, Rose definitely shoved Pallone, and Pallone immediately ejected him from the game. Fans showered the field with trash for the next fifteen minutes and Pallone had to be taken out of hte game to ease tension. Rose was suspended for 30 days and fined $10,000.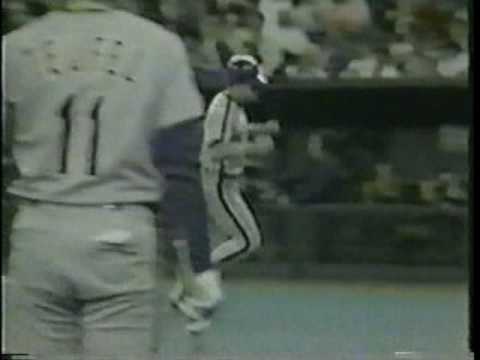 Later that year, Pallone was forced to resign when a New York Post article outed him as gay and claimed that he was part of a teenage sex ring. Those charges were later proven groundless, but Pallone says in his memoir Behind the Mask: My Double Life in Baseball
that team owners were unimpressed and pressured baseball commissioner Bart Giamatti to fire him anyway. Or, more accurately, Pallone was paid to leave, and strongly encouraged to do so. Today, Pallone is a diversity trainer and motivational speaker based in Colorado.
Thomas Roberts: 1972. The former CNN Headline News anchor became the first national anchorman to come out as gay when, in 2006, he spoke at the annual convention of the National Lesbian and Gay Journalists Association in Miami Florida during a panel discussion titled "Off Camera: The Challenge of LGBT TV Anchors." Describing his appearance on that panel as the biggest step he had taken publicly to be out, he had been coming out at CNN over the past several years. But he found the tension between his public life and private life to be difficult to balance. "When you hold something back, that's all everyone wants to know," he told the gathering.
Roberts stayed at CNN until 2007, when he resigned to move to Washington, D.C. to pursue other opportunities. In late 2010, he began guest-anchoring for MSNBC, and became a full-time anchor in December. He now anchors MSNBC Live weekdays at 11:00 a.m. Eastern. He also fills in as host on MSNBC's "First Look" and NBC's "Today." Last Saturday, Roberts married his longtime partner, Patrick Abner, in New York, making him the first national anchor to marry a same-sex partner. The happy couple will honeymoon in Rio later this month.
If you know of something that belongs on the agenda, please send it here. Don't forget to include the basics: who, what, when, where, and URL (if available).
And feel free to consider this your open thread for the day. What's happening in your world?
Comments