The Daily Agenda for Sunday, June 22
Jim Burroway
June 22nd, 2014
TODAY'S AGENDA:
Pride Celebrations Today: Barcelona, Spain; Biarritz, France; Chicago, IL; Denver, CO; Durango, CO; Edinburgh, UK; Ft. Myers, FL; Houston, TX; Huntsville, AL; Iowa City, IA; Juneau, AK; Knoxville, TN; Lander, WY; Napa, CA; New Orleans, LA; Oklahoma City, OK; Olympia, WA; Oslo, Norway (Europride); Portland, ME; Sardinia, Italy; Saskatoon, SK; Shanghai, China; Toronto, ON (WorldPride);Wuppertal, Germany.
Other Events Today: Durban Gay and Lesbian Film Festival, Durban, South Africa; Frameline 38 International LGBT Film Festival, San Francisco, CA.
TODAY'S AGENDA is brought to you by:

Before the rainbow flag became the ubiquitous symbol for the LGBT community, the greek letter Lambda (λ) was the common symbol to identify all things gay. One writer of the day explained the significance:
Lambda is commonly known as the eleventh lower case letter of the Greek alphabet. Originally the letter was a picture symbol for the scales, the figure of justice. In time, the Lambda became more abstract in the resemblance to the scales of justice. It is represented as a concept of qualities if balance. Greeks believed that balance was a reconciliation between two opposites and as such was not a stable state, but one needing continuous adjustment.

Ancient Spartans wore their Lambda asa symbol of their unity. Many times it was worn as a logo on their shields as it signified the special balance which they felt must exist between an individual and the state. They believed that the demands of society should never interfere with each person's right to be totally free and independent. Each Spartan recognized that only in a common bond could they hope to preserve their existence as a free and equal people. As Rome rose to power, the Lambda was borrowed since it's overall shape was suggestive of a flame. It was used as a symbol for "Lampas"; their latin word for torch.

In the 1960's, when the quest for Gay liberation began to emerge as an organized movement after the famous Stonewall riots, the lambda was selected asa Gay symbol due to its famous historical associations. The Lambda symbolizes justice, balance and the conciliation of opposites, unity, and the relationship of man and his society; freedom, equality and independence of the individual, and light. Gay people feel that the Lambda has those qualities which best represent their objectives.

As a symbol of freedom for Gay people, the Lambda has come to represent the "light of knowledge shed into the darkness of ignorance." It promises hope for a new future with dignity, for Gay men and women everywhere. Today, the Lambda is recognized as a unique international symbol for Gay rights, for sexual liberation, for justice and enlightenment; as well as for a needed balance in the acceptance of differences by and with all humanity.
[Source: "What's A Lambda?" Arizona Gay News 2, no. 40 (October 7, 1977): 13.]
TODAY IN HISTORY:
► Robert Hillsborough Murdered: 1977. A brutal murder nearly four decades ago in San Francisco has been largely forgotten today, but at the time it was credited for catalyzing that city's gay community and awakening the bay area to the growing violence against gay people. On the night of June 21, 1977, Robert Hillsborough, 33, and his roommate, Jerry Taylor, 27, went out to a disco for a night of dancing. They left sometime after midnight and stopped for a bite to eat at the Whiz Burger a few blocks from their apartment in the Mission District.
When they left the burger joint, they were accosted by a gang of young men shouting epithets at the two. Hillsborough and Taylor ran into Hillsborough's car as several of the attackers climbed onto the car's roof and hood. Hillsborough drove off, and thought that he left his troubles behind him. What he didn't know was that others were following in another car. They parked just four blocks away near their  apartment, and had gotten out of the car at 12:45 a.m. four men jumped out of another car and attacked them. Taylor was beaten, but he managed to escape and flee to a friend's apartment. Robert wasn't so lucky. He was brutally beaten and stabbed 15 times by 19-year-old John Cordova who was yelling, "Faggot! Faggot!" Some witnesses also reported that Cordoba yelled, "This one's for Anita!" Neighbors were awakened by the commotion, and one woman screamed that she was calling the police, which prompted the four attackers to flee. Neighbors rushed to Hillsborough's aid, but it was too late. Hillsborough died 45 minutes later at Mission Emergency Hospital. Cordoba and the three other assailants were arrested later that morning.
Because Hillsborough was employed as a city gardner, Mayor George Moscone followed longstanding practice and ordered flags at City Hall and other city properties to be lowered to half-stalf. He also directed his anger to Anita Bryand and California State Sen. John Briggs, who was running for governor and an anti-gay platform. Anita Bryant's anti-gay campaign in Miami, which resulted in the defeat of a gay rights ordinance three weeks earlier (See Jun 7), had inspired Briggs to hold a new conference in front of city hall the week before Hillsborough's death to announce a campaign to remove gays and lesbians from teaching. Moscone called Briggs an anti-homosexual "demagogue" and held him responsible for "inciting trouble by walking right into San Francisco, knowing the emotional state of his community. He stirred people into action. He will have to live with his conscience."
Hillsborough's death also struck a deep nerve in the gay community. "We live in a paranoid state," said Harvey Milk, who was preparing his run for the San Francisco Board of Supervisors, "and the death of Robert is only the culmination of a lot of violence that's been directed at us." San Francisco's Pride celebration, which took place just a few days later, attracted a record-breaking 300,000 people, and it became an impromptu memorial march as participants erected a makeshift shrine at City Hall.
Cordova was charged with a single count of murder, along with Thomas J. Spooner, 21. The other two passengers in the car were not charged. Charges were later dropped against Spooner. Cordova was convicted of second degree murder and sentenced to 10 years in prison.
TODAY'S BIRTHDAYS:
► Jimmy Somerville: 1961. The Scottish pop singer had his moment in the sun in the 1980s as lead singer with the synth pop group Bronski Beat.  Those of us of a certain age might remember "Smalltown Boy," which dealt with homophobia, family rejection, bullying and the loneliness that comes with growing up in a homophobic society. That song became a gay anthem in 1984 and peaked in the top five throughout much of Western Europe, and hit number one on the U.S. dance charts.  In 1985, Somerville left Bronski Beat and formed the Communards, which scored a dance hit with a cover of "Don't Leave Me This Way." After the Communards split in 1988, he embarked on an off-again on-again solo career. His 2009 album Suddenly Last Summer
, contained acoustic versions of songs from his iPod. In 2011 Somerville released a dance EP, Bright Thing.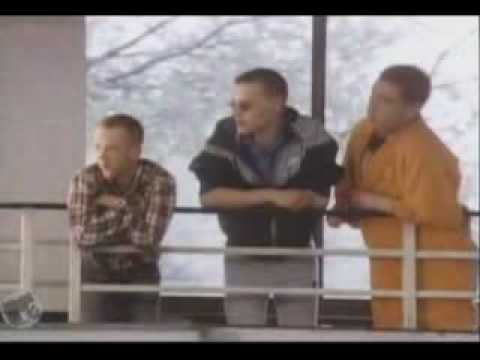 ► 35 YEARS AGO: Jai Rodriguez: 1979. He was the "culture vulture" for Bravo's Queer Eye for the Straight Guy. He's has also done some acting and some singing. In 2002, he created his own musical cabaret show, titled "Monday Night Twisted Cabaret," which ran at New York gay club xl for a year. In 2005, he created and performed his own one night stage show, "Jai Rodriguez: xPosed," which told the story of Rodriguez's life and struggle to come out to his religious family. In 2012, he was a regular in the short-lived ABC sitcom, Malibu Country, starring Reba McEntire.
If you know of something that belongs on the agenda, please send it here. Don't forget to include the basics: who, what, when, where, and URL (if available).
And feel free to consider this your open thread for the day. What's happening in your world?
Comments