Mr. Blackwell's Critiquing the Angels
Timothy Kincaid
October 20th, 2008
Richard Blackwell has passed at the age of 86. Known for his "worst dressed list", Mr. Blackwell maintained an annual moment of celebrity for nearly half a century.
He's survived by Robert Spencer, his partner of 60 years.
Instead of flowers, donations can be made to The ROAR Foundation at shambala.org, The Actors Fund at actorsfund.org or noonprop8.com
Though I only met him once, he seemed a charming man. Rest in peace, Mr. Blackwell.
New Website Featuring Histories of Treatments for Homosexuality
Michael King
September 22nd, 2008
A group of researchers at University College London (UCL) have recently established a website about use of treatments to try to make homosexual people heterosexual.
The work led by Michael King arose from research funded by the Wellcome Trust from 2001 to 2004 into the oral history of such treatments in Britain since 1950.  During this research a number of oral histories were collected from LGB people who had undergone treatment and the professionals who had developed and provided the treatments.
The group now wants to expand the work on the website by asking for contributions from people around the world who may have undergone a treatment to attempt to become straight.  This might have been hormone or other medical treatment, psychotherapy, aversion behavior therapy, and various forms of reparative therapy.
Their stories can be posted on this website.  Friends or relatives of someone who has received or is receiving treatment may also want to give their stories.  The group is also eager to hear from professionals, be they doctors, psychotherapists, counselors or psychologists who may have undertaken these treatments at any time in their career.
You can send your account in written, audio or video format.  If it is suitable it will be added to the stories already on this website.
See also from BTB's "Today In History" series:
"Aversion Therapy for Sexual Deviation"
A Simple Technique To Cure Homosexuality
From 1925: Masculine Women, Feminine Men
Jim Burroway
September 12th, 2008
In the early part of the 20th century before radio was king and phonographs were still a novelty in American parlors, every decent middle-class home had an upright piano. And because people in those days had to make their own entertainment, a popular activity was to gather around a piano and sing the latest hit songs from sheet music purchased at the local department store. In those days, the hit parade was not determined by the popularity of records or radio airplay, but by sheet music sales. Hot sheet music titles were snapped up as quickly then as the latest Amy Winehouse track is downloaded from iTunes today.
I don't think this one was a best seller, but our friends from Russia came across an interesting example from 1925: Masculine Women! Feminine Men! (Music by James V. Monaco, lyrics by Edgar Leslie).
The lyrics provide a good view of the Roaring Twenties, an interesting era which has as much of a right to brag about the invention of the sexual revolution as the 1960′s. These lyrics describe the novelty of blurred gender roles — but without the allusion to homosexuality, which was still very much unseen in those days.
Songwriter James Monaco didn't score a big hit with this one, but it was recorded several times in England. Monaco was more famous for "You Made Me Love You (I Didn't Want to Do It!)," which was a huge hit for Al Jolson on the Vaudeville circuit in 1913. Four of Monaco's songs received academy award nominations for Best Song between 1940 and 1945, the last one being a posthumous nomination very shortly after his death.
Lyricist Edgar Leslie had quite a number of Tin Pan Alley hits, including "Lonesome," "Moon Over Miami," and "For Me and My Gal." He also wrote a number of novelty tunes, including "All the Quakers Are Shoulder Shakers," "Oogie Oogie Wa Wa," and "Tain't No Sin (to Take Off Your Skin, and Dance Around in Your Bones)."
This is what the song sounded like in a recording by the Savoy Havana Band from 1927:
Audio clip: Adobe Flash Player (version 9 or above) is required to play this audio clip. Download the latest version here. You also need to have JavaScript enabled in your browser.
Click here to read the lyrics of Masculine Women! Feminine Men!
Today In History: A Bugger Was Hung
Jim Burroway
August 12th, 2008
"Buggery" — the quaint British legal term for homosexual activity — was a capital offense until 1861, when the laws were finally relaxed to allow for life imprisonment. But that change came almost thirty years too late for Captain Henry Nicholas Nicholls, who was hanged 175 years ago today for the "abominable vice."
According to the London Courier:
Captain Henry Nicholas Nicholls, who was one of the unnatural gang to which the late Captain Beauclerk belonged, (and which latter gentleman put an end to his existence), was convicted on the clearest evidence at Croydon, on Saturday last, of the capital offence of Sodomy; the prisoner was perfectly calm and unmoved throughout the trial, and even when sentence of death was passed upon him. In performing the duty of passing sentence of death upon the prisoner, Mr. Justice Park told him that it would be inconsistent with that duty if he held out the slightest hope that the law would not be allowed to take its severest course. At 9 o'clock in the morning the sentence was carried into effect. The culprit, who was fifty years of age, was a fine looking man, and had served in the Peninsular war. He was connected with a highly respectable family; but, since his apprehension not a single member of it visited him.
[Hat tip: ExecutedToday.com (which proves that there is truly a blog for everything!) via Andrew Sullivan.]
Curing Homosexuality in 1913
Jim Burroway
August 8th, 2008
Attempts to cure homosexuality in have included some rather odd practices. Of course, there was psychotherapy, but an article from the August 2, 1913 edition of the Journal of the American Medical Association describes a few other courses of treatment which included castration, bladder washing and — I'm not making this up! — prostate massage.
In "The conception of homosexuality," Abraham A. Brill argued:
Of the abnormal sexual manifestations that one encounters none, perhaps, is so enigmatical and to the average person so abhorrent as homosexuality. I have discussed this subject with many broad-minded, intelligent professional men and laymen and have been surprised to hear how utterly disgusted they become at the very mention of the name and how little they understand the whole problem. Yet I must confess that only a few years ago I entertained similar feelings and opinions regarding this subject. I can well recall my first scientific encounter with the problem, ten years ago, when I met a homosexual who was a patient in the Central Islip State Hospital. Since then I have devoted a great deal of time to the study of this complicated phenomenon, and it is therefore no wonder that my ideas have undergone a marked change. Tout comprendre c'est tout bardonner, I have met and studied a large number of homosexuals and have been convinced that a great injustice is done to a large class of human beings, most of whom are far from being the degenerates they are commonly believed to be.

…Investigators agree that homosexuality is no sign of mental or physical degeneration. This Ivan Bloch says: "I no longer entertain any doubt that homosexuality is compatible with perfect mental and physical health. This same author quotes Magnus Hirschfeld as saying that homosexuality may occur in persons just as healthy as normal heterosexual persons. Similar ideas are expressed by Näcke and others. My own findings concur with these views.Most of the inverts I know belong to our highest types both mentally and physically and show absolutely no hereditary taints. Without entering into a detailed discussion of this question I will say that I am convinced that homosexuality as such is entirely independent of any defective heredity or other degenerative trends.
That discussion sounds remarkably modern, even if the language isn't. And yet the idea of "curing" homosexuality remained the desired goal of physicians of the day, one that Dr. Brill shared without questioning the logic of "curing" something that he had just describe as "compatible with perfect mental and physical health. But he did have a few things to say about the then-current state of the art:
As we are dealing with a psychic manifestation, the hope for a cure of homosexuality lies in psychotherapy. I can never comprehend why physicians invariably resort to bladder washing and rectal massage when they are consulted by homosexuals, unless it be to kill the homosexual cells in the prostateso that their place may be taken by heterosexual cells, as one physician expressed himself when one of my patients asked him how massage of the prostate would cure his inversion. It is an unfortunate fact that such ridiculous ideas are often heard in the discussion of psychosexual disturbances. Only a few months ago a patient told me that he was told by two physicians that his hope for a cure lay in castration.
Brill then went on to describe three cases which he claimed to have "cured" through psychotherapy — even though his follow-up was never more than a year. This led one Dr. D'Orsay Hecht of Chicago to ask in a rejoinder:
But if in the eye of the specialist homosexuality is but a contravention, socially speaking, and if it has just as much right to a hearing from the point of view of a sexual act as has heterosexuality, I really cannoy see why the homosexual should care to be delivered from his homosexuality, except that he feels disgraced by it. Then again, a large number of homosexuals are in no way abhorrent of themselves in respect to their natures; they seem to be perfectly happy and perfectly well adjusted, probably in a restricted sense, and these patients probably are not worth while treating as Dr. Brill treats them. If we accept homosexuality as a condition which has as much right to exist as heterosexuality, why should we address ourselves to the duty of treating it?
The very first edition of the American Psychological Psychiatric Association's Diagnostic and Statistical Manual of Mental Disorders (DSM-I) in 1952 classified homosexuality as a mental illness. It wasn't until some sixty years after Dr. Hecht asked this prescient question that homosexuality was finally removed from the APA's list. Unfortunately, misguided attempts to "cure" homosexuality continue to this very day.
[Source: Brill, A.A. "The conception of homosexulality." Journal of the American Medical Association LXI, no. 5 (August 2, 1913): 335-340.]
Jesse Helms: "If You Want to Call Me a Bigot, Fine."
Gregory Herek
July 5th, 2008
Note: We are pleased to be able to offer occasional posts from Dr. Gregory M. Herek, Professor of psychology at the University of California at Davis. He has published scores of articles in numerous professional journals, much of which focus on anti-gay violence and stigma, as well as HIV/AIDS-related stigma inside and outside the LGBT community.
An obscure section of the 1990 Hate Crimes Statistics Act includes language affirming that "American family life is the foundation of American Society" and that the Act should not be construed as promoting or encouraging homosexuality.
This passage is a legacy of Jesse Helms, who died today at the age of 86.
Throughout his 30-year tenure in the US Senate, Helms was consistently associated with antigay stands. When the US was confronted with the AIDS epidemic in the 1980s, for example, Helms was instrumental in preventing the government from funding effective prevention programs among gay and bisexual men. The Senate twice endorsed his amendments prohibiting federal funds for AIDS education materials that "promote or encourage, directly or indirectly, homosexual activities." By constricting the scope of risk-reduction education, Helms' actions were widely believed to have contributed to the epidemic's rapid spread.
In my latest post at Beyond Homophobia, I reflect upon Helms' efforts to enact an antigay agenda into law, and the failure of many of his contemporaries to publicly oppose him.
HIV Infected Humans Much Earlier Than Thought
Jim Burroway
June 28th, 2008
HIV-1, the prevalent strain of Human Immunodeficiency Virus infecting people around the world was first thought to have entered the human bloodstream at around 1931. Now a second human tissue sample stored at a hospital in Kinshasa in 1960 has pushed the date back more than two decades:
Marlea Gemme… analyzed HIV-1 genetic material obtained from lymph tissue collected in 1960 from the University of Kinshasa pathology department in the Democratic Republic of the Congo–only the second HIV sequence predating 1976 deciphered to date. Thus far, she has sequenced about 1000 DNA bases, which she has compared with the previously reported sequence of HIV-1 extracted from a frozen blood sample from 1959. Since it entered into humans, HIV-1 has been evolving into different substrains–but the 1960 and 1959 sequences were much more divergent than expected, Gemmel reported at the meeting. "It reflects a long past of diversification before 1960," she said.

By comparing the two sequences with more recent ones, Gemmel was able to show that HIV-1 first entered humans about 1908, not 1931, as earlier analyses with just the 1959 sample found. Her analysis also indicates that the virus existed in low levels in humans until the middle of the 20th century. "That matches the rise of population centers," Gemmel explained, suggesting that urbanization around that time paved the way for the AIDS epidemic.
There is increasing evidence that AIDS has existed in some very remote parts of Africa for several decades before exploding in Kinshasa and other large cities in the 1970s and in Europe and America in the early 1980s. You can read more about the history of AIDS in our report, Opportunistic Infection, which we will now have to update to include these latest findings.
CA's First Married Same-Sex Couple: Del Martin's Inspiring Essay from 1956
Jim Burroway
June 17th, 2008
The first same-sex couple to be married in San Francisco were Del Martin (left, 87) and Phyllis Lyon (right, 83). They have been together since 1952. As I said earlier, Del and Phyllis were the perfect choice for this historic first.
In 1955, Del and Phylis, along with six other women, founded the Daughters of Bilitis, the first major lesbian organization in the United States. Del was the group's president, and Phyllis edited the DOB's newsletter The Ladder beginning the following year.
I've been able to obtain a facsimile copy of the very first edition of The Ladder, from October, 1956. This mimeographed newsletter includes an essay by Del Martin in which she explains why they founded the Daughters of Bilitis. It was a very prescient essay, and it provides us with a great perspective on the historic changes that these two women helped to create. Today, we all are privileged to enjoy many of the fruits from Del and Phyllis' hard work.
MESSAGE FROM THE PRESIDENT
Since 1950 there has been a nationwide movement to bring understanding to and about the homosexual minority.
Most of the organizations dedicated to this purpose stem from the Mattachine Foundation which was founded in Los Angeles at that time. Members of those organizations — the Mattachine Society, One, and National Association for Sexual Research — are predominantly male, although there are a few hard working women among their ranks.
The Daughters of Bilitis is a women's organization resolved to add the feminine voice and viewpoint to a mutual problem. While women may not have as much difficulty with law enforcement, their problems are none the less real — family, sometimes children, employment, social acceptance.
However, the lesbian is a very elusive creature. She burrows underground in her fear of identification. She is cautious in her associations. Current modes in hair style and casual attire have enabled her to camouflage her existence. She claims she does not need help. And she will not risk her tight little fist of security to aid those who do.
But surely the ground work has been well laid in the past 5½ years. Homosexuality is not the dirty word it used to be. More and more people, professional and lay, are becoming aware of its meaning and implications. There is no longer so much "risk" in becoming associated with [text missing].
And why not "belong"? Many heterosexuals do. Membership is open to anyone who is interested in the minority problems of the sexual variant and does not necessarily indicate one's own sex preference.
Women have taken a beating through the centuries. It has been only in this 20th, through the courageous crusade of the Suffragettes and the influx of women into the business world, that woman has become an independent entity, an individual with the right to vote and the right to a job and economic security. But it took women with foresight and determination to attain this heritage which is now ours.
And what will be the lot of the future lesbian? Fear? Scorn? This need not be — IF lethargy is supplanted by an energized constructive program, if cowardice gives way to the solidarity of a cooperative front, if the "let Georgia do it" attitude is replaced by the realization of individual responsibility in thwarting the evils of ignorance, superstition, prejudice and bigotry.
Nothing was ever accomplished by hiding in a dark corner. Why not discard the hermitage for the heritage that awaits any red-blooded American woman who dares to claim it?
Del Martin, President
Daughters of Bilitis
Memorial for Gays Persecuted By Nazis Opens
Jim Burroway
May 27th, 2008
Today marks the opening of a new memorial in Berlin dedicated to the memory of gays who were persecuted by the Nazis. The memorial in Berlin's Tiergarten parks sits just across from the Jewish Holocaust Memorial, and it echos the larger memorial's field of concrete blocks of varying sizes. The gay memorial, designed by Danish and Norwegian artists Michael Elmgreen and Ingar Dragset, consists of a single grey rectangular block with a small opening through which visitors will see a short film of two men kissing. "A simple kiss could land you in trouble," says the text which accompanies the memorial.
Until recently, there was little public acknowledgement of Nazi atrocities towards homosexuals. It's been estimated that about 54,000 were arrested by the Nazis, with 7,000 being killed in concentration camps. While the end of the war meant liberation for the much larger interned populations of Jews, Gypsies, Poles, Russians, and other undesirables, allied forces often returned gay men to post-war prisons to continue to serve out their terms. Homosexuality wasn't formally decriminalized in Germany until 1994.
Mildred Loving, Rest in Peace
Timothy Kincaid
May 5th, 2008
"We are not marrying the state. The law should allow a person to marry anyone he wants."
These were the words that Mildred Jeter Loving told The Washington Evening Star in 1965. At that time she was in exile of her native state, Virginia, which had convicted her of the crime of marrying the man she loved, Richard Loving, seven years prior.
On June 12, 1967 the Supreme Court of the United States of America agreed with Mr. and Mrs. Loving that there is no valid state's interest in denying them the right to marry each other.
There are those who loudly proclaim the morality of the civil rights efforts that were fought over the freedom and equality under law for persons of African descent yet who actively oppose those same freedoms and equalities for gay people. They "take great umbrage" at the notion that the struggle for equality for gay folks is in any way similar to that of black folk.
Mildred Loving was not such a person. Mildred never set out to be a champion for African-American rights or for mixed-race relationship rights. She just wanted to love and be left alone.
And perhaps it is this heart-based agenda that allowed Mrs. Loving to see her own plight mirrored in the lives of same-sex partners who are denied the same happinesses that she had been denied. On June 12, 2007, fourty years after she won the right to be married to Richard Loving in every state in the Union, Mildred Loving released a statement supporting the struggle of gay men and women to be married. It concludes as follows:
Surrounded as I am now by wonderful children and grandchildren, not a day goes by that I don't think of Richard and our love, our right to marry, and how much it meant to me to have that freedom to marry the person precious to me, even if others thought he was the "wrong kind of person" for me to marry. I believe all Americans, no matter their race, no matter their sex, no matter their sexual orientation, should have that same freedom to marry. Government has no business imposing some people's religious beliefs over others. Especially if it denies people's civil rights.

I am still not a political person, but I am proud that Richard's and my name is on a court case that can help reinforce the love, the commitment, the fairness, and the family that so many people, black or white, young or old, gay or straight seek in life. I support the freedom to marry for all. That's what Loving, and loving, are all about.
Mildred passed away on Friday. We wish her family much love and peace during their time of grief. And we join them in honoring and missing an amazing woman. She was a hero to the end.
Tel Aviv to Build Monument to Gay Holocaust Victims
Jim Burroway
May 1st, 2008
Tomorrow is Yom HaZikaron laShoah ve-laGvura (יום הזיכרון לשואה ולגבורה; "Remembrance Day for the Holocaust and Heroism"), otherwise known as Holocaust Remembrance Day. It's a national holiday in Israel, where the people of that nation remember the six million Jews who perished during World War II.
Jews, of course, weren't the only victims of the holocaust, although they were the principle ones. Others caught up in the Nazi's reign of terror included a quarter of a million gay men and women, tens of thousands of whom were murdered by the Nazis. Those numbers may be a drop in the bucket out of the twelve million victims of all races, creeds and nationalities, but the Nazis did set aside a special category of treatment for them, including medical experiments involving castration and hormone injections. Gay men were forced to wear a pink triangle, while lesbians were made to wear a black patch.
Tel Aviv mayor Ron Huldai has announced that a monument honoring those gays and lesbians who were persecuted and murdered will be built in the Meir Garden. It will be the first of its kind in Israel, joining monuments in Sydney, Copenhagen, Berlin, and Amsterdam.
Arthur C. Clarke
Timothy Kincaid
March 27th, 2008
On March 19, 2008 Arthur C. Clarke died at the age of 90.
Even if you never read science fiction, there are a handful of household names that are synonymous with the genre, and Arthur C. Clarke is prominent among them. His classics include Childhood's End, The City and the Stars, and of course, 2001: A Space Odyssey.
I plowed through a good chunk of Clarke's fiction in my teen years.
But not only was Clarke a contributor of classics, a television host, and a promoter of space exploration, he was also among that class of early sci-fi writers who imagined technology that we take for granted today, including geostationary orbit for satellites in what is now called the Clarke orbit, cell phones, and the internet.
But what I did not know about Clarke, and what was not in most of his obituaries, was his sexual orientation. According to one of Clarke's correspondents, author Toby Johnson,
He demurred about coming out publicly as gay, he wrote, because he felt this fact would be used to discredit his ideas. He was 61 at the time of Stonewall, already past the sexual prime in which it's meaningful to identify oneself as gay.

He had a cute quip about not being gay: "At my age now," he said, "I'm just a little bit cheerful."

He wrote that he was quite fascinated with the role homosexuals have played down through time as revolutionary thinkers. (In our correspondence, he expressed great interest in C.A. Tripp's book about Abraham Lincoln as gay.) He kept a private collection of writing which is not to be published until 50 years after his death. I'd wager the world is going to receive the open acknowledgement of his homosexuality and of his theory about gay consciousness as revolutionary come 2058.
Johnson's story is confirmed by Clarke's friend, Kerry O'Quinn, publisher of Starlog:
Yes, Arthur was gay – although in his era that wasn't the term. As Isaac Asimov once told me, "I think he simply found he preferred men." Arthur didn't publicize his sexuality – that wasn't the focus of his life – but if asked, he was open and honest.
It is sad that this luminary was not more open about his orientation, though not surprising considering his generation. And it is discouraging that newspapers couldn't get beyond his "cheerful" quip to report accurately on his life.
But to those who think that gay people should be exported because "homosexuality is destructive to society" I present a man whose life enriched the world. Now give back your cell phone.
Early 20th Century Trangender
Timothy Kincaid
March 4th, 2008
Colleen Cason in the Ventura County Star tells the story of Lucy Hicks, a local who lived as a woman though born male.
Did he suspect she was a man, I asked him. It didn't matter, he told me. "Lucy was just Lucy," he said. She always greeted him with a cheery "Hello, there, young man" when he delivered her weekly order from the butcher shop to her kitchen.
Lucy stood up for her gender identity long before the notion of transgendered persons became commonly known.
Lucy challenged the authority of physicians who insisted that she was male. "I defy any doctor in the world to prove that I am not a woman," Anderson told reporters in the midst of her perjury trial. "I have lived, dressed, acted just what I am, a woman."
The Sheldon Institute also has a collection of articles from the Star
The Problem with Moralizing
Timothy Kincaid
March 1st, 2008
I think what — what I'm saying is — and I had not gotten into the equal protection argument, Texas has the right to set moral standards and can set bright line moral standards for its people. And in the setting of those moral standards, I believe that they can say that certain kinds of activity can exist and certain kinds of activity cannot exist.
On March 26, 2003, Charles A. Rosenthal was riding high. As district attorney for Harris County, Texas, he was enjoying the rare distinction of arguing before the Supreme Court of the United States in Lawrence v. Texas, what would become a landmark case declaring sodomy laws to be unconstitutional.
But little did Rosenthal realize that the seeds of his destruction were already growing. Not only would he lose his argument, but he would lose his job and his reputation.
In January 2002, the sheriff's deputies performed a drug raid in southeast Houston. Sean Ibarra, a neighbor, took photographs.
The deputies came to the home of the Ibarras demanding the film. Eric Ibarra videotaped the confrontation between his brother and the sheriffs. Then the Ibarra brothers were both arrested on charges of resisting arrest.
The brothers were tried and exonerated later that year. But the Ibarras believed that their civil rights were violated and brought the matter to the district attorney, Rosenthal. When Rosenthal did not respond to their satisfaction, in 2004 they sued the Sheriff and District Attorney Rosenthal.
As part of their discovery proceedings, the Ibarras subpoenaed the district attorney's email. What they found was not particularly relevant to their case… but it was very relevant to Rosenthal's career. It seems Rosenthal used his office email to send love notes to his secretary and to disseminate racist jokes and pornography.
But the thing that took Rosenthal down was not his adulterous affair. Nor was it his racism.
Rosenthal scorned the judge's orders and did not turn over all of his email. Instead, he deleted over 2,500 email just days after being ordered to remit it. This got him in a heap of trouble.
Several things could happen now. After the hearing, Judge Hoyt could accept the DA's answers and simply move on. Or he could find Rosenthal in contempt.

"The question of contempt, civil, or criminal could lead to other things," said Treece. "(It) could lead to obstruction of justice, which is a significant federal problem. Or even perjury."
And so Rosenthal has resigned and may find himself sitting in jail.
You see, Rosenthal forgot that those who like to moralize about others too often think that they are better than those whom they distain. They are so fond of pointing out the mote in others' eyes that they ignore the beam in their own. And that beam can blind them to the danger that is coming.
No Mr. O'Neil, Boy-Rape isn't "Gay Subtext"
Timothy Kincaid
January 26th, 2008
The past year's gay representation in mainstream Hollywood movies has been less than encouraging. So when the Gay and Lesbian Alliance Against Defamation (GLAAD) announced its nominees for Film-Wide Release there wasn't much to pick from.
But Tom O'Neil, writing on the LA Times' The Envelope website thought they missed one
One great film with a gay subtext got overlooked by other awards this derby season and deserved to be noted here, but wasn't: "The Kite Runner," which contains a controversial boy-rape scene. Why did GLAAD wimp out?
I've not seen the movie but I have read the book. Unless they greatly differ, there are no gay characters in this movie. (Spoiler Warning) There is one character that as a youth rapes another boy out of aggression and then grows up to continue molesting children, both girls and boys. There is nothing whatsoever that suggests that this character is attracted to adult males, nor would such linkage be admirable and deserving of recognition.
Suggesting that a rape scene is gay subtext that somehow would be awarded by GLAAD is beyond stupid and offensive. If you agree, feel free to let the Times know.
The Newport Sting
Timothy Kincaid
January 18th, 2008
An interesting article provides the history of the first national gay sex scandal.
Before it ended, the scandal had blazed in headlines across America, embarrassed future President Franklin Delano Roosevelt and led to FDR suing The Providence Journal.
It's worth reading. The tactics employed in the sting were, shall we say, a bit unconventional.
Good-Bye and Thank You, Governor Dreyfus
Timothy Kincaid
January 3rd, 2008
The AP is reporting that Lee Sherman Dreyfus, Governor of Wisconsin from 1979 to 1983 passed away peacefully today.
Dreyfus, a Republican, ran as an outsider on a platform of fiscal conservatism and tax cuts. However he maintained moderate social values.
Our community owes a debt to Gov. Dreyfus.
Dreyfus signed the nation's first statewide gay rights law in 1982. The measure made it illegal to discriminate on the basis of sexual orientation in housing, employment and public accommodations. Gay rights activists gathered in Madison last year to mark the 25th anniversary of the law.

Glenn Carlson, interim executive director of Fair Wisconsin, a gay rights group, said the law made Wisconsin a trailblazer.

"It really established Wisconsin in the forefront of nondiscrimination," he said. "He's been a great leader and will be sorely missed."
After his retirement from politics, he remained an ally of our community. In 2006 he was a vocal opponent of the state's constitutional amendment to ban gay marriage and civil unions.
State Sen. Fred Risser, D-Madison, was president of the Senate during Dreyfus' term and with Dreyfus when he signed the bill.

"He had a real concern for the people of the state of Wisconsin," Risser said. "He had a compassionate feeling. I consider him a good governor. … He was an inspiration to people."
Our hearts and prayers go out to his family and friends.
Today in History: The Temerity Of A Kiss
In commemoration of the Black Cat raid of 1966, celebrate this New Year's Eve with a radical act. Kiss him "on the mouth for three to five seconds."
Jim Burroway
December 31st, 2007
This essay first appeared last year. Since then, the readership of Box Turtle Bulletin has increased ten-fold, so I thought it might be appropriate to re-post this to premiere our series for 2008, "Today In History."
You must remember this
A kiss is just a kiss, a sigh is just a sigh.
The fundamental things apply
As time goes by.
It all began exactly forty years ago this New Year's Eve, on Sunset Blvd., in the Silverlake neighborhood of Los Angeles, in a small bar called the Black Cat. There were some sixty or seventy patrons gathered during those final moments of 1966, counting down the last few seconds to midnight. Couples gathered and stood next to each other, and as the countdown approached zero, they leaned into one other, and, amid the shouts of "Happy New Year!" and the opening strands of Auld Lang Syne, they did something all couples do all around the world.
They kissed.
And immediately at least six plainclothes officers who had infiltrated the gay bar began viciously beating and arresting the kissing offenders. As the melee widened, several people tried to escape to the nearby New Faces bar. Undercover officers followed and raided that bar as well. One of the New Faces workers was beaten so badly by police that they cracked a rib, fractured his skull and ruptured his spleen.
Six Black Cat kissers were tried and convicted of "lewd or dissolute conduct" in a public place, conduct that consisted of male couples hugging and kissing. According to one police report, one couple had "kissed on the mouth for three to five seconds." Apparently, three to five seconds are what constituted "lewd or dissolute conduct" among the LAPD.
It's hard to describe what it was like to be gay in Los Angeles in the 1950's and '60's. It was virtually illegal to be gay in LA, where undercover officers displayed unusual zeal to "clean up the streets." No place was safe, not even private homes, bars or clubs. "Gay bars" barely existed. If one establishment gained a reputation as a gay hangout, it would be raided and shut down. Undercover officers would infiltrate private parties and bars suspected of being frequented by gay men. If they saw anyone who engaged in any sort of social touching, hand-holding, dancing, or even simple small-talk that might, in the imagination of the undercover officer, conceivably lead to "something more", they were arrested. Entrapment was the norm and it didn't take much to get arrested. Simply arranging to meet for dinner or exchanging phone numbers with an undercover officer was often enough to trigger an arrest — and being labeled a sex offender under California Law.
But all of that began to change with the profoundly radical act of a kiss.
It's still the same old story
A fight for love and glory
A case of do or die.
Two and one half years before the Stonewall rebellion in New York, there was another rebellion underway in Los Angeles as the gay community stood its ground in defense of a kiss. In this case of do or die, more than 200 activists gathered at the corner of Sanborn and Sunset to protest the arrests and the ongoing police brutality and intimidation. At a time when few would dare to publicly identify themselves as homosexual for fear of intimidation and arrest, this first open gay-rights protest in Los Angeles was a very bold step. It led to the formation of PRIDE, a gay rights group in Los Angeles, and it swelled the ranks of the Mattachine Society. Where previous raids drove gay men further underground, this time the reaction was different. Gay activism in Los Angeles came of age that night forty years ago.
In the ensuing publicity, two of the convicted kissers, Charles W. Talley and Benny Norman Baker, were able to find some very brave heterosexual lawyers who agreed to handle their appeals. No gay lawyers were willing to publicly come out to take the case. Charles (the one described in the police report kissing someone "on the mouth for three to five seconds") and Benny appealed their convictions all the way up to the U.S. Supreme Court. But their kiss was much too radical for that august institution. In 1968, the court refused to hear Talley vs. California, and so their convictions stood.
There's no question that we have come a very long way since 1966. But in some ways, we haven't yet come far enough. Male couples can still be beaten for simply holding hands in public. The ordinary act of placing one's hand in another's – the same thing so many heterosexual couples do with such ease and innocence – is still too provocative even today in many places. A kiss would be downright heroic.
In a society where heterosexual couples can kiss wherever they please and lesbians kissing is considered "hot", a kiss is still a very radical act when that kiss is shared between two men. Critics point to the popularity of Will & Grace as evidence that gay men are accepted, but long-suffering Will Truman (Eric McCormack) rarely had a boyfriend. And when he finally got one, he wasn't allowed to kiss him on the lips for the longest time. It wasn't until the the show had been on the air for eight seasons that Will was finally allowed to kiss James Hanson (Taye Diggs).
A few years ago, Oliver Stone put Alexander the Great in bed naked with Hephaistion after they expressed their undying love for each other. But even though Stone's reputation is supposedly built on his bold interpretations of history, he chickened out and only let Alexander share his kiss with Olympia in a love scene that was more a struggle for dominance than an expression of love. And while Ennis Del Mar and Jack Tripp Twist were finally allowed to kiss each other in the remotest reaches of Brokeback Mountain where nobody could see them, all of that kissing still came to an end some twenty-five years ago with Jack's brutal murder.
Forty years after the Black Cat raid, men still cannot be seen kissing each other, unless ratings are tanking during the final season or one of them dies.
And yet, what are two lovers supposed to do?
And when two lovers woo
They still say, "I love you."
On that you can rely
No matter what the future brings
As time goes by.
A lot has changed since 1966, but the passage of forty years has not tamed the temerity of a simple kiss. For gay men, a kiss is still seen a boldly radical act. But it is also our declaration of independence, on which forty years ago many have pledged their lives, their fortunes and their sacred honor.
So all you men out there, do something radical this New Year's Eve. Kiss him. On the Mouth. For three to five seconds.
I don't care who you kiss or why. You can kiss him for love, you can kiss him for lust, or you can kiss him just because he's cute. You can kiss him because he's the love of your life, or you can kiss him because he's a total stranger who you'll never see again. But just kiss him, and kiss him boldly.
Kiss him for all of those who were not allowed to kiss. Kiss him for those who were beaten and arrested for kissing, and for those who fought back to defend that kiss. Kiss him for those heroes who declared an end to the shame of kissing. Kiss him because now you can; because today your greatest freedom is in that kiss. Kiss him on the mouth. And for good measure, kiss him for much, much longer than three to five seconds. Kiss him hard and long, with a kiss of forty years and still counting.
And wish him a very happy New Year.
Update: When I first wrote this, I had very few readers to admonish me for leaving something very important out: Ladies grab your gal and plant one on her "for three to five seconds," at least. And don't let up until you're good and ready! I sincerely apologize for leaving you out. It was very boorish of me.
The same good wishes goes for everyone else, whoever you are, and wherever you find yourself. And have a very happy New Year.
That's the advantage of having a larger readership this time: it keeps us accountable and on our toes, and it holds us to ever higher standards for ourselves and for each other. Thanks for your comments.
Timothy's Wishes For The Christmas Present
Daniel Gonzales
December 24th, 2007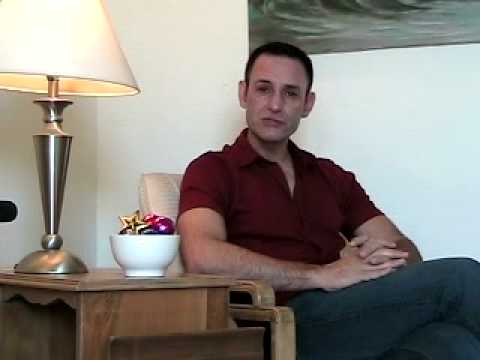 All Or Nothing ENDA – Consider For A Moment
Daniel Gonzales
October 2nd, 2007
The debate among gay activists on ENDA has on occasion come somewhat unhinged with things said like "no ENDA is better than an ENDA that excludes trans protections" while one blog went so far as to accuse dissenters of "abandoning" our trans allies.

One could argue, were transgenders "abandoned" in California, Hawaii, Vermont, Rhode Island, New Jersey, and Washington DC which all passed sexual orientation protections before gender identity?
Information and adapted graphic from the Gay and Lesbian Task Force.
See also: