Reactions To Obama Administration's Defense of DOMA
Jim Burroway
June 12th, 2009
Reactions to news that the Obama administration is defending the so-called "Defense of Marriage Act" against a constitutional challenge before the U.S. Supreme Court are pouring in fast and furious. We go first to the Human Rights Campaign:
[HRC President Joe Solmonese said,] "Mr. President, you have called DOMA 'abhorrent\' and pledged to be a fierce advocate for our community.  As we approach the 40th anniversary of Stonewall, it is time for you to use your leadership to translate these principles into meaningful action."

HRC also has grave concerns about the arguments that the Administration put forth in this case, arguments that simply do not reflect the experiences that LGBT people face or the contributions that they make. The Administration\'s brief claims that DOMA is a valid exercise of Congress\'s power, is consistent with Equal Protection or Due Process principles, and does not impinge upon rights that are recognized as fundamental.  The brief further claims that DOMA is a "neutral" federal position on same-sex marriages, and permits the states to determine on their own whether to recognize same-sex marriages. The most alarming argument, grounded neither in fact nor in law, reads as follows:

[DOMA amounts to] a cautious policy of federal neutrality towards a new form of marriage. DOMA maintains federal policies that have long sought to promote the traditional and uniformly-recognized form of marriage, recognizes the right of each State to expand the traditional definition if it so chooses, but declines to obligate federal taxpayers in other States to subsidize a form of marriage that their own states do not recognize.

"Same-sex couples and their families are not seeking subsidies," said HRC President Joe Solmonese.  "We pay taxes equally, contribute to our communities equally, support each other equally, pay equally into Social Security, and participate equally in our democracy.  Equal protection is not a handout.  It is our right as citizens," he said.
From Rea Carey, Executive Director of the National Gay and Lesbian Task Force Action Fund:
"DOMA is and has always been an immoral attack on same-sex couples, our families and our fundamental humanity. This law has only served to discriminate against Americans and belittle our nation's heralded values embracing freedom, fairness and justice. The Task Force Action Fund demands President Obama and Congress immediately repeal this hateful law, which has left a moral scar on our nation and its worthy pursuit of equal justice for all.

"Unfortunately, the malicious and outrageous arguments and language used in the Department of Justice's marriage brief is only serving to inflame and malign the humanity of same-sex couples and our families. This is unacceptable.

"This ugly chapter in our nation's history must come to an end now with the repeal of DOMA."
From Executive Director Geoff Kors of Equality California:
We are outraged the Obama Administration filed a brief defending the discriminatory Defense of Marriage Act — a law Obama promised to repeal when running for President. It is unacceptable that he is defending DOMA instead of supporting its repeal as unconstitutional. And the justification that Congress has the right to deny one minority equal benefits as a way to save money is truly offensive. We not only call on President Obama to order the Justice Department to file a supplemental brief reversing its position and instead urging the repeal of DOMA, but we also demand the president demonstrates that he is the 'fierce' advocate he once claimed to be by publicly calling for the end to all discrimination against LGBT Americans — including the immediate repeal of this law so same-sex couples legally married in their home state receive the same federal benefits and protections as opposite-sex couples
From a broad coalition of advocacy groups (no link yet):
We are very surprised and deeply disappointed in the manner in which the Obama administration has defended the so-called Defense of Marriage Act against Smelt v. United States, a lawsuit brought in federal court in California by a married same-sex couple asking the federal government to treat them equally with respect to federal protections and benefits. The administration is using many of the same flawed legal arguments that the Bush administration used. These arguments rightly have been rejected by several state supreme courts as legally unsound and obviously discriminatory.

We disagree with many of the administration\'s arguments, for example that DOMA is a valid exercise of Congress\'s power, is consistent with Equal Protection or Due Process principles, and does not impinge upon rights that are recognized as fundamental.

We are also extremely disturbed by a new and nonsensical argument the administration has advanced suggesting that the federal government needs to be "neutral" with regard to its treatment of married same-sex couples in order to ensure that federal tax money collected from across the country not be used to assist same-sex couples duly married by their home states. There is nothing "neutral" about the federal government\'s discriminatory denial of fair treatment to married same-sex couples: DOMA wrongly bars the federal government from providing any of the over one thousand federal protections to the many thousands of couples who marry in six states. This notion of "neutrality" ignores the fact that while married same-sex couples pay their full share of income and social security taxes, they are prevented by DOMA from receiving the corresponding same benefits that married heterosexual taxpayers receive. It is the married same-sex couples, not heterosexuals in other parts of the country, who are financially and personally damaged in significant ways by DOMA. For the Obama administration to suggest otherwise simply departs from both mathematical and legal reality.

When President Obama was courting lesbian, gay, bisexual and transgender voters, he said that he believed that DOMA should be repealed. We ask him to live up to his emphatic campaign promises, to stop making false and damaging legal arguments, and immediately to introduce a bill to repeal DOMA and ensure that every married couple in America has the same access to federal protections.

Signed:
American Civil Liberties Union
Gay and Lesbian Advocates and Defenders
Human Rights Campaign
Lambda Legal
National Center for Lesbian Rights
National Gay and Lesbian Taskforce
And from PFLAG:
Parents, Families and Friends of Lesbians and Gays (PFLAG) National expressed deep disappointment and strong opposition to the Department of Justice\'s recent arguments regarding the Defense of Marriage Act (DOMA) in the dismissal of a lawsuit filed on behalf of a gay couple who married in California.

"Since DOMA\'s enactment in 1996, PFLAG has vocally opposed this blatant and malicious law, which enables legal discrimination against our gay and lesbian loved ones and denies them the right to protect their families and receive equal treatment under the law," said Jody M. Huckaby, executive director of PFLAG. "We are deeply offended by the DOJ\'s recent arguments and alarmed by the hurtful language that further denigrates our families and friends."

"PFLAG continues to urge President Obama to explore options to repeal this immoral and unethical law that leaves our families and friends unprotected and unequal. DOMA hurts our families and friends by denying them more than 1,100 federal benefits legally recognized married couples currently receive from the federal government. When families are hurt, communities are weakened and all of America suffers. In the name of basic equality and fairness, we ask that the Administration fulfill its commitment to advancing equality for LGBT Americans by acting immediately to overturn this law," Huckaby concluded.
Everybody Favors Ending Don't Ask – Don't Tell
Timothy Kincaid
June 5th, 2009
A new Gallup poll shows that everyone is sick of the ban on gay men and women in the military. Every measured demographic answered the following question favorably:
Do you favor or oppose allowing openly gay men and lesbian women to serve in the military.
The highest level of support came from "liberals" at 86%. But open service was favored by 60% of "weekly church goers", 58% of "Republicans", and 58% of "conservatives".
As best I can tell, the only demographics who are not in favor of lifting the ban are "White House occupants", "elected representatives", and (perhaps) "HRC lobbyists".
Kevin Naff: HRC Blowup "Much Ado About Not Much"
Jim Burroway
June 5th, 2009
Washington Blade editor Kevin Naff has a blog post which extensively covers about a year's worth of comments by various politicos and activists which peg the repeal of "Don't Ask, Don't Tell" to the end of 2009 or early 2010. He points out that the priority has always been for passing the Matthew Shepard Hate Crimes bill and the Employment Non-Discrimination Act first, with "Don't Ask, Don't Tell" following sometime later. So he thinks the latest report from The Daily Beast is "much ado about not much," mostly covering the same ground that we've already covered. But what is new is the LGBT community's growing frustration over the slow pace of progress:
If Congress wakes up and finally passes some of these long-suffering bills, then HRC will claim victory. If, however, our so-called Democratic "allies" can't pass ENDA and hate crimes and a "Don't Ask, Don't Tell" repeal is off the table come December 2009, then the entire movement is a bust and everyone working in it should resign and make way for more effective leadership. There will never be a better time to advance these measures. The Democrats have made lots of promises to LGBT voters and, more importantly to them, to gay donors. We've waited patiently for those politicians to deliver. Come December, my patience runs out. The clock is ticking.
HRC Feels the Heat, But Still Doesn't Get The Message
Jim Burroway
June 5th, 2009
One popular blog reported yesterday that the Human Rights Campaign cut a deal with the White House to withhold public pressure on repealing "Don't Ask, Don't Tell" until sometime next year. HRC immediately issued a statement calling the report "an outright lie" and "recklessly irresponsible." Nevertheless, many grass roots LGBT activists weren't convinced.
I had already observed that when the HRC met with the White House following the removal of key commitments from the administration's LGBT civil rights web site, they basically handed the administration a blank check to delay away. HRC Director Joe Solmonese simply told reporters that he was "pleased" and that they have a plan." With that, there was no further pressure or call to move forward on repealing "Don't Ask, Don't Tell" or the many other issues that President Barack Obama had once advocated. That milquetoast statement told me everything I needed to know about HRC's sense of urgency.
So when yesterday's report appeared on the Daily Beast, LGBT activists and bloggers all around nodded and shrugged. Sound about right, we thought. And the HRC's subsequent denial sounded hollow. After all, we've been complaining that we've gotten a lot of great words from the Obama administration with little actual movement. Why would we consider HRC's words any more important than their actions?
Radio talk show host Michelangelo Signorile had long complained that HRC appears to have gone completely underground following that White House meeting. He tried over and over to get someone from HRC to appear on his program, but he was rebuffed every time. Other journalists complained about the same problem.
But all that changed yesterday. Signorile got a call from the HRC yesterday that they wanted Solmonese on the program that day — within a few hours. (Signorile has posted audio of that interview with more background information.)
It's very clear that HRC sees that they are being left behind. The massive nationwide Join The Impact protests following passage of California's Prop 8 caught everyone off guard. Since then, two prominent lawyers bypassed the traditional LGBT leaders and launched their own lawsuit against Prop 8. Others have called for a march on Washington to show their impatience. People are impatient and they are voting with their feet. The HRC is being being bypassed.
Joe Solmonese appeared later yesterday on MSNBC's Hardball with Chris Matthews. While he's definitely feels the need now to answer for the perception that HRC has given the White House a pass on DADT, he's still not much of a fierce advocate. Consider this exchange, where Solmonese dutifully mouths the White House's talking points.
SOLMONESE: Well I think on any measure of issues we are working on right now with the White House, whether it's movement on the Matthew Shepard Hate Crimes bill or the Employment Non-Discrimination Act or overturning "Don't Ask, Don't Tell," the White House is working on these issues. But Lorre Jean brings up an incredibly important point particularly with regard to "Don't Ask, Don't Tell." There's overturning the policy which I believe the administration will do in the course of the year or so, and then there are good hard working people like Dan Choi, and Arab language interpreter who potentially could be thrown out of the military in the next few weeks, and the President has the opportunity to stop that from happening. We've asked him to do that and pressed him to do that and hope that he will.

MATTHEWS: But if he does that by executive order, what is he worried about? Why is he not doing it? Joe?

SOLMONESE: Well, we don't know… he may do it and he has the opportunity to do it and it may be that… I don't know why he wouldn't do it, but I mean with regard to overturning the policy generally, I mean you brought up… I don't think its the case he want to not necessarily upset these military leaders, but he understands there's an implementation part of this policy that has to be worked through, and I think on any measure that he's working on with us, and I see we're working daily with them on getting the hate crimes bill to his desk right now, is that he approaches these things in a way that they will be sustainable and will work in a way that's going to work for the community in opposed to an expeditious manner which I think you saw President Clinton undertaking the first days of his administration that actually got us "Don't Ask, Don't Tell."
The only difference between Solmonese answer and the near-nonanswers coming form White House Press secretary Robert Gibbs is that Solmonese is a bit more articulate. Maybe Solmonese should become Press Secretary instead.
Contrast that to Lorrie Jean, of the Los Angeles Gay and Lesbian Center, who also appeared on Hardball:
Getting rid of "Don't Ask, Don't Tell" doesn't change what's been happening. Gays and Lesbians have been serving in the military for decades, for hundreds of years and those kinds of problems don't exist. While they figure out how they're going to work out all those permutations, the President could take a very simple step. He could issue a Stop Loss Order and could say, hey look, right now our country is under attack by terrorists around the world. We need every able body that we can have, every valuable person. And so let's stop drumming people out now while we figure this out.
You can watch the video here.
Has HRC Sold Out Gay Servicepersons?
Timothy Kincaid
June 4th, 2009
Many of us have been wondering why the President has not taken steps to protect service men and women who are being expelled from the military when they are needed most. And we wonder why Congress isn't proactively responding to the change in administration to throw out the hugely unpopular Don't Ask – Don't Tell policy. With overwhelming majorities of Americans offended by the mistreatment – and even a majority of Republicans opposed to DADT – why does it still exist?
Jason Bellini, reporting for the Daily Beast, has a surprising explanation. He says that HRC told them to wait.
Now HRC may think that their Hate Crimes lobbying is vastly more important than the lives of an estimated 231 gay military folk who have lost their livelihood, pension, and homes since President Obama took office. I don't.
And if HRC is cutting deals behind the back of other groups like the Servicemembers Legal Defense Network so that they can get their legislation passed first, then I have no use for them. And neither will the new young activists who are rising up to take the fight for their liberties and freedoms into their own hands. The more that HRC appears to be a secretive, back-room dealing, insiders club, the more they will be blamed for the failure of the "establishment gays" to win rights, freedom, and equality for the community.
Update: HRC is denying the story
"This story is not only an outright lie, it is recklessly irresponsible. HRC never made such a deal and continues to work with congress and the administration on a full range of equality issues including a swift end to the military's shameful ban on gay servicemembers."

Trevor Thomas
The Human Rights Campaign
Are Lawsuits The Best Way To Go?
Jim Burroway
May 27th, 2009
I welcomed conservative Attorney Theodore Olson's eagerness to try to overturn Prop 8 in federal court. But when I wrote that, I only addressed the fact that even conservatives are coming around to the idea that discrimination is fundamentally un-American.
What I didn't address was the wisdom of trying to bring about change in the courts, especially when this particular tactic has almost no chance for success. I don't think it's wise to proceed in the courts. Eight prominent LGBT organizations agree:
In response to the California Supreme Court decision allowing Prop 8 to stand, four LGBT legal organizations and five other leading national LGBT groups are reminding the LGBT community that ill-timed lawsuits could set the fight for marriage back. The groups released a new publication, "Why the ballot box and not the courts should be the next step on marriage in California" (PDF: 70KB/3 pages). This publication discourages people from bringing premature lawsuits based on the federal Constitution because, without more groundwork, the U.S. Supreme Court likely is not yet ready to rule that same-sex couples cannot be barred from marriage. The groups also revised "Make Change, Not Lawsuits" (PDF: 105KB/7 pages). which was released after the California Supreme Court decision ending the ban on marriage for same-sex couples in California. This publication encourages couples who have legally married to ask friends, neighbors and institutions to honor their marriages, but discourages people from bringing lawsuits. [Hyperlinks added]
I tend to agree. The problem though is this: the LGBT movement has never been a monolith. Unlike the caricature painted by our opponents, there really has never been a behind-the-scenes entity to dictate a coordinated strategy. Advancement has been a messy process, at the ballot box, in the legislatures and in the courts.
But the whole reason that we have courts is they are the ones charged with dispensing justice for those with legitimate grievances. And when someone has a legitimate grievance, it's hard to argue that they should not exercise their constitutional right to their day in court. This true whether that grievance is against negligent employer operating an unsafe work environment, a drunk driver whose recklessness resulted in the death of a loved one, or a state with discriminatory laws.
But I do think that the LGBT advocacy groups' advice is what we need to heed now (PDF: 70KB/3 pages):
Rather than filing premature lawsuits, we need to talk to our friends, family and neighbors, and help them understand why denial of the freedom to marry is wrong. We need to build a vigorous, aggressive campaign to overturn Prop 8 and restore the freedom to marry in California. This is the moment to convince California and America that we should have the freedom to marry.
I hope Mr. Olson will consider deploying his considerable legal talents to help us win in other ways.
"The Fierce Urgency Of Whenever"
Jim Burroway
May 13th, 2009
Andrew Sullivan taps into the impatience that many of us are feeling surrounding the Obama administration's delay and prevarication on LGBT issues:
Here we are, in the summer of 2009, with gay servicemembers still being fired for the fact of their orientation. Here we are, with marriage rights spreading through the country and world and a president who cannot bring himself even to acknowledge these breakthroughs in civil rights, and having no plan in any distant future to do anything about it at a federal level. Here I am, facing a looming deadline to be forced to leave my American husband for good, and relocate abroad because the HIV travel and immigration ban remains in force and I have slowly run out of options (unlike most non-Americans with HIV who have no options at all).

And what is Obama doing about any of these things? What is he even intending at some point to do about these things? So far as I can read the administration, the answer is: nada. We're firing Arab linguists? So sorry. We won't recognize in any way a tiny minority of legally married couples in several states because they're, ugh, gay? We had no idea. There's a ban on HIV-positive tourists and immigrants? Really? Thanks for letting us know. Would you like to join Joe Solmonese and John Berry for cocktails? The inside of the White House is fabulous these days.
Two weeks ago, the Human Rights Campaign's Joe Solmonese emerged from a White House meeting with a blank check allowing the administration to delay away. He announced that he was pleased with the meeting. "They have a vision," he said. "They have a plan." So I guess there's no need for the HRC to risk its White House access to apply any pressure.
And so it shouldn't come as a surprise when the White House takes its cues from LGBT advocates. That may explain why White House Press Secretary Robert Gibbs gave the longest series of non-answers yesterday to some rather simple questions from ABC New's Jack Tapper on LGBT issues that we've seen in a long time. No pressure? No problem.
HRC adds four anti-gay voices to its wall of shame
Gabriel Arana
March 27th, 2009
The Human Rights Campaign has added four entries to its list of anti-gay voices at endtheLies.org. Here are the names, with quips:
America Forever, a Utah-based group, has been faxing hateful flyers denouncing marriage for lesbian and gay couples to businesses in Vermont, where marriage equality legislation is currently under consideration in the state legislature. The group claims that marriage for lesbian and gay couples would trample on the rights of children and that "HRC of the homosexuals is the most powerful lobbying group in the world."
Wouldn't it be nice if the HRC were in fact the most powerful lobbying group in the world? Maybe, maybe not, but this is certainly not the case. Why the insistence on using the medical term "homosexuality"?
National Organization for Marriage (NOM) created an anti-marriage equality radio ad playing in Vermont, New Hampshire and Maine. NOM's website falsely and outlandishly warns that "religious groups may be denied the use of parks and other public facilities, unless they endorse gay marriage." The three targeted states are all considering pro-LGBT equality legislation.
I have never understood the fundamentalist Christian persecution complex, which seems to interpret anything in society not in line with its worldview to be an instance of oppression that invariably means a Christian Holocaust is coming.
Elaine Donnelly, President of the Center for Military Readiness, claims that allowing lesbians and gays to serve openly in the military will sanction "inappropriate passive/aggressive actions common in the homosexual community" and "the ensuing sexual tension will hurt discipline and morale."
Is this woman afraid that soldiers sent into battle can't withstand a catty remark or two?
Hawaii State Minority Leader, Rep. Lynn Finnegan, voted against HB 444, a Hawaii civil unions bill. She said, "If we push to have government certify or make legal a union or marriage between the same sex, I believe that we push what is accepted to what will be promoted."
When will politicians understand that accepting gay people does not mean there will be more gay people; it will just mean that they aren't confined to the closet.
HRC Calls For Action In Illinois
Jim Burroway
March 4th, 2009
Responding to our post about the email blast sent from a Nauvoo, Illinois bishop to members of his ward, the Human Rights Campaign has issued an action alert asking supporters call their representatives to urge passage of a proposed civil unions bill. The HRC also calls on supporters to contact the Mormon Temple in Nauvoo to express their displeasure over the church's "deceitful and fear-mongering email."
The HRC's message recalls the highly visible position the Mormon church took in California's and Arizona's 2008 anti-marriage ballot initiatives, as well as the recent dumping of even the most minimal protections for same-sex couples in Utah. They also noted that many of the same false claims that made their way into the California campaign has also turned up in the Nauvoo email.
No more lies! Church leaders want to spread their distortions in secrecy, but it's time to shine a light on their insidious and devious work. And you can help!

Please let the Nauvoo Illinois Mormon Temple — the church responsible for authorizing this deceitful and fear-mongering email — know that enough is enough. No more lies. No more secrecy. You can reach them by calling (217) 453-6252.

Then take a moment and let members of the Youth and Family Committee in the Illinois State Legislature know that you support The Civil Union Bill (HB 2234).

Rep. Greg Harris (D-Chicago)
Chairperson
(217) 782-3835

Rep. LaShawn K. Ford (D-Chicago)
Vice-Chairperson
(217) 782-5962

Rep. Mike Fortner (R-West Chicago)
Republican Spokesperson
(217) 782-1653

Rep. William D. Burns (D-Chicago)
(217) 782-2023

Rep. Michael P. McAuliffe (D-Chicago)
(217) 782-8182

Rep. Al Riley (D-Matteson)
(217) 558-1007

Rep. Dave Winters (R-Rockford)
(217) 782-0455

Directions for identifying your legislators:

Click here to identify your state legislators and their contact information and enter your 9 digit zip code. If this link doesn't work, you can also click here and then click on "legislator lookup" near the bottom of the page, then click on "by zip+4". Type in your zip code, and you'll see a list of your legislators. Make sure you contact your own state senator and state representative. It is important they hear the voices of pro-equality Illinois voters before they vote on this bill.
HRC's Self-Parody
Jim Burroway
November 11th, 2008
As angry protests continue to erupt across California in the wake of Prop 8's passage, our so-called leaders at the "Human Rights Champagne" is ready to mix it up with — get this — spa night:
HRC invites you to an evening of pampering and relaxation while you sip wine, snack on appetizers, and mingle with friends! We are proud to partner with Nickel Spa on this evening spa event.

…Note: There is a 50 person maximum for this event, you must be on the list to attend! Receiving a service is not required to attend. 20% of proceeds from spa services to benefit the Human Rights Campaign.
The HRC's tepid response to ballot measures is now 0-30, their accomplishments on Capital Hill are minuscule — they are in serious danger of becoming completely irrelevant. With this, they are now reduced to self-parody. It's like they're not even trying anymore.
HRC's Corporate Equality Index for 2009
Timothy Kincaid
September 2nd, 2008
Annually, HRC grades businesses on their policies regarding LGBT equality. And at least partly as a result of HRC's public dissemination of this information, each year more companies change their personnel policies to accomodate their gay employees.
Check out this year's listing and see if you need to be a bit more productive today in appreciation (or, alternately, call in sick tomorrow with a hangnail).
It's Time to Stop Attacking HRC
This commentary is the opinion of the author and may not necessarily reflect those of other authors at Box Turtle Bulletin
Timothy Kincaid
July 26th, 2008
I am not an unequivocal supporter of the Human Rights Campaign. I believe that they have on many occasions confused partisan positioning with what's best for gay people and have made judgment errors and poor priority choices.
But they are also the largest and most important lobbyist for the rights, freedoms, and interests of the gay community. Without the work that HRC does on a regular basis, we would be in far greater danger of losing the measure of equality that we have fought so long and so hard to win.
HRC is under attack by some who claim membership in our community.
Last year, HRC decided that they would pursue the tactic of seeking a Federal employment non-discrimination law that included gay and lesbian persons, but which did not provide gender identity protections. Their analysis showed that a bill including protections for transgendered persons would not have adequate support so they supported a version of ENDA in which that provision had been eliminated.
This angered many transgendered persons as well as some others in the gay community who felt that a portion of the community had been abandoned and betrayed. HRC tried to explain that this was not an indication that they would not continue to fight for transgender inclusive legislation, but that an incremental approach was likelier to succeed.
While this did not appease those who were angry with HRC, a great many gay people could not understand the rationale of allowing gay men and lesbians to continue to live under the threat of being fired or evicted until such point in the future when a more inclusive bill might have adequate political support. But the pro-T allies put pressure on those members of Congress who are generally gay supporters and the efforts to protect gays and lesbians from discrimination failed.
I don't fault those who disagreed with HRC's decision. And if individuals feel that their contributions are best utilized elsewhere, I can hardly complain.
But I cannot support the extent to which this has gone.
Though they succeeded in derailing ENDA, those angry at HRC were not content. They are now seeking to hurt HRC's fundraising abilities. They have begun protesting at fundraisers and today they are holding a "counterparty" to draw attendance away from an event that HRC is hosting in San Francisco. And they have announced that they have sabotaged HRC's event.
several San Francisco local elected officials announced their decision to boycott the HRC fundraising dinner. Most notably, slated dinner keynote Los Angeles Mayor Antonio Villaraigosa, has decided to cancel his speech after pressure from local labor and LGBT leaders.
Frankly, I'm not sure I believe them. But if it's true that Villaraigosa has pulled out, I don't see what that has accomplished.
And their activism has hurt not only HRC, but also the efforts to keep marriage legal in California.
When ordering tickets, all dinner guests will be given the option to designate up to 100 percent of the fee to the HRC California Marriage PAC. The PAC was established to fight against the anti-marriage ballot initiative. Proceeds from the dinner are part of the recent $500,000 pledge by HRC.
The "queer progressive organizations" that are hosting the counterparty have not explained how harming HRC will benefit the community. They have no plan in place to make up for HRC's efforts to fight for marriage. These "economic leftists" are only dancing in glee that they may have hurt someone that they think slighted them.
And their timing could not be worse.
The battle over marriage, particularly in California, may be the most important battle that our community will fight in decades. Donald Wildmon, head of the viciously homophobic American Family Association, has admitted that our community's efforts to hold on to our right to marry may be a turning point in our community's quest for equality.
"If we lose California, if they defeat the marriage amendment, I'm afraid that the culture war is over and Christians have lost," says Wildmon, a 30-year veteran of the culture war. "I've never said that publicly until now — but that's just the reality of the fact."
And efforts to cripple our largest gay organization at this time are the last thing we need. Whether you supported an incremental ENDA plan or you thought HRC's approach was a betrayal, we must step beyond that decision and create a united and powerful voice for our cause.
We need to be strong in fighting against homophobia in California, Arizona and Florida. And following the presidential election we will need to have a powerful lobby to approach the next administration, one that is not crippled by the petty bitterness of those who selfishly think that if they don't get to pick the strategy then all gay people should be forced to pay.
UPDATE: The Associated Press is now reporting that Mayor Villaraigosa has pulled out of the fundraiser to oppose the anti-gay marriage amendment.
Pot, Meet Kettle
Jim Burroway
May 8th, 2008
Those so-called "professional journalists" at Focus On the Family's CitizenLink are repeating that tired old theme again — that the "homosexual lobby" is so incredibly well-funded that its a miracle that anti-gay activists can get a word in edgewise. If only it were true.
This time, they're upset over the Human Rights Campaign's "Year to Win" initiative, specifically HRC's plan to train 1,500 advocates in thirteen cities to participate in the upcoming elections.
Wow. Thirteen cities. Imagine that.
CitizenLink then enlisted Matt Barber to complain:
"Their main purpose for existence is to influence public policy and politics, and to get people elected to office who are going to push their militant homosexual agenda," said Matt Barber, policy director for cultural issues at Concerned Women for America.
Of course, nobody at Focus and none of the Concerned Women are at all interested in public policy, politics or getting people elected.
Oh, wait a minute. Wasn't it just a few months ago that the world held its collective breath wondering who Dobson would endorse for the GOP primaries?
And isn't Focus On the Family in its third year of flogging its own so-called "Truth Project", a series of regional and local training sessions they've been putting on across the country? And what about Dobson's radio program and Focus' own "Family News In Focus" program, both going out daily to hundreds of radio stations across the country — all of it to push their militant anti-gay agenda?
But then, HRC does have a weekly radio program on XM Satellite, or so I hear. I don't get satellite radio.
But that's not the only thing that CitizenLink is worried about. They're terribly upset over HRC's massive bankroll:
Brad Miller, director of the Family Policy Council department at Focus on the Family Action, said family advocates could face an uphill battle. HRC has an annual budget of more than $50 million.
True, when you add up the revenues of the Human Rights Campaign, Inc and the Human Rights Campaign Foundation, you end up with a figure of about $50 million.
But go to GuideStar and look up the financial statements from Focus On the Family and Focus On the Family Action. Add those figures together and you'll end up with revenues in 2006 of some $157 million.
That's more than three times the size of HRC's combined budget.
If a picture is worth a thousand words, maybe two will help.
I think Focus On the Family should spend some of their money on math lessons.
Gay Groups Ask for Leniency in Lawrence King Murder
Jim Burroway
April 15th, 2008
A coalition of 27 LGBT activist organizations is urging the Ventura County, California District Attorney to charge 14-year old Brandon McInerney, Lawrence King's murderer, as a juvenile. McInerney shot King, 15, point blank in the head on February 12th at E.O. Green Junior High School in Oxnard, California. With hate crime enhancements, McInerney faces up to 27 years in prison if he is charged as an adult. But citing an overall "climate of intolerance and fear about sexual orientation and expression," the coalition feels that prosecuting McInerney as an adult would "compound this tragedy with another wrong."
The press release, which is not yet available online, reads:
A coalition of 27 groups fighting for lesbian, gay, bisexual and transgender rights today is urging Ventura County prosecutors to try 14-year-old Brandon McInerney in juvenile court, and not as an adult. McInerney has been charged as an adult in the February 12 murder of his E.O. Green Middle School classmate, 15-year-old Lawrence King. Students say McInerney targeted King because the victim was openly gay and because he wore women's jewellery and makeup.

LGBT civil rights organizations, including Lambda Legal, the National Center for Lesbian Rights, and the Transgender Law Center, have delivered a short statement to Ventura County District Attorney Gregory D. Totten, calling on him to try McInerney as a juvenile.

"We are saddened and outraged by the murder of junior high school student Lawrence King," the statement reads. "At the same time, we call on prosecutors not to compound this tragedy with another wrong "we call on them to treat the suspect as a juvenile, not as an adult.

"The facts in this matter seem clear: one boy killed another in a climate of intolerance and fear about sexual orientation and gender expression. The alleged perpetrator, who turned 14 years old less than three weeks before the shooting, should be held accountable for his actions. But we support the principles underlying our juvenile justice system that treat children differently than adults and provide greater hope and opportunity for rehabilitation. In addition, public safety is not served by treating children as adults. According to research released by the Centers for Disease Control in 2006, children transferred to adult court are more likely to re-offend than those committing similar offenses who remain in the juvenile justice system. California law does not require District Attorneys to prosecute 14 year-olds as adults, even in circumstances such as these, and we oppose them doing so. We are issuing this joint statement because we believe so strongly in principles of justice that protect all our young people and know that, even in the face of strong emotions, we should not abandon them. We refuse to let our sense of outrage blind us to the fact that the suspect is only 14 years old.

"Prosecuting the alleged perpetrator as an adult will not bring Lawrence King back nor will it make schools safer for LGBT youth. We must respond to this tragedy by strengthening our resolve to change the climate in schools, eliminate bigotry based on sexual orientation, gender identity or expression and hold schools responsible for protecting students against discrimination and physical harm."
The list of signatories include: American Civil Liberties Union of Northern California; American Civil Liberties Union of San Diego and Imperial Counties; American Civil Liberties Union of Southern California; Ally Action (CA); Children of Lesbians and Gays Everywhere (COLAGE; national); Community United Against Violence (San Francisco); Different Avenues (DC); Equality California; Gay Straight Alliance Network (CA); Gay & Lesbian Advocates & Defenders (GLAD); Human Rights Campaign; LAGAI – Queer Insurrection; Lambda Legal; LifeWorks Mentoring (Los Angeles); Los Angeles Gay and Lesbian Center; National Black Justice Coalition; National Center for Lesbian Rights; National Center for Transgender Equality; National Gay and Lesbian Task Force; Parents, Families and Friends of Lesbians and Gays (PFLAG) National; Safe Schools Coalition; San Francisco LGBT Community Center; Sylvia Rivera Law Project (New York); TGI Justice Project (CA); Transgender Law Center; The Lesbian, Gay, Bisexual & Transgender Community Center (NY); TransYouth Family Allies, Inc.
Trans HRC Board Member Resigns
Daniel Gonzales
October 3rd, 2007
I'll be honest, I'm unsure about the feasibility of passing an inclusive ENDA. The purpose of this post is not to discuss that. The purpose of this post is to highlight how specifically HRC has betrayed a commitment made less than a month ago by president Joe Solmonese to the trans community.
"We absolutely do not support and in fact oppose any legislation that is not absolutely inclusive."
Which of course we have video of: (hat tip Mike Rogers for pointing this to me in a discussion last night)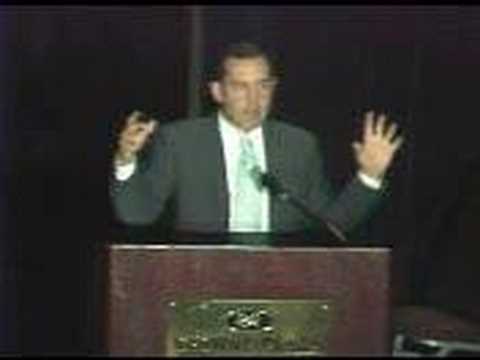 Here's some of former HRC board member Donna Rose's resignation statement:
In 2004 the HRC Board voted to support only fully-inclusive Federal legislation. That decision paved the way to my participation with the organization, and was a significant step in the healing process. [snip] Less than a month ago HRC President Joe Solmonese stood before almost 900 transgender people at the Southern Comfort Conference in Atlanta to pledge ongoing support and solidarity. In his keynote address he indicated that not only would HRC support only a fully inclusive ENDA, but that it would actively oppose anything less. That single pledge changed hearts and minds that day, and the ripple affect throughout the transgender community was that we finally were one single GLBT community working together. Sadly, recent events indicate that those promises were hollow.

[snip]

I hereby submit my resignation from my post on the Board of the Human Rights Campaign effective Monday Oct. 8, 2007. I call on other like-minded board members, steering committee leaders, donors, corporate sponsors, and volunteers to think long and hard about whether this organization still stands for your values and to take decisive action as well. More than simply a question of organization policy, this is a test of principle and integrity and although it pains me greatly to see what has happened it is clear to me that there can only be one path. Character is not for compromise. I cannot align myself with an organization that I can't trust to stand-up for all of us. More than that, I cannot give half-hearted support to an organization that has now chosen to forsake the tenets that have guided my efforts from day one.