Marriage equality comes to Chihuahua
Timothy Kincaid
June 11th, 2015
Although Chihuahua is perhaps known most for a tiny dog, it is actually Mexico's biggest state – roughly the size of Michigan – placed alongside New Mexico and Texas. It is also the latest Mexican state to lift all restrictions to same-sex marriage. (proceso badly translated by google)
The government of Cesar Duarte Jaquez decided not to put more obstacles to marriages between same sex and from now on married couples who request them.
Chihuahua joins Quintana Roo (Cancun) and Coahuila (the state to Chihuahua's east also bordering Texas) as states in which marriages are now immediately available. In the remainder of Mexico, couples may still need to go to court to get an amparo (civil rights ruling), but the outcome of the ruling is assured to be positive.
NC House overrides veto on magistrate protection bill
Timothy Kincaid
June 11th, 2015
In May the North Carolina legislature passed Senate Bill 2, a bill designed to allow individual Magistrates to give up conducting marriages and to allow assistant Registrars to give up issuing marriage licenses. Republican Governor Pat McCrory vetoed the bill, saying that public officials who swear to perform the duties of their office should not be exempt from doing so.
On June 2nd, the state Senate voted to override the Governor's veto and today the House did the same. So the bill becomes law.
Here's what it does:
The Register of Deeds in a county cannot refuse to issue marriage licenses to same-sex couples. That is an integral part of their duties and they have to fulfill their obligations.
Assistant Registers of Deeds can, however, give up issuing marriage licenses altogether as part of their tasks. But they cannot pick and choose; It's either all legal marriage licenses or none.
Magistrates can give up conducting marriage licenses altogether. But they cannot pick and choose; It's either all legal marriage ceremonies or none.
If all magistrates in a jurisdiction refuse to conduct civil marriages, a magistrate will be assigned by the Administrative Office of the Courts. Until that magistrate is assigned, the Chief District Court Judge (or his assignee) will be deemed a magistrate to conduct civil marriages. There is no down time.
Marriages before a magistrate must be available a minimum of ten hours per week and over at least three days per week. This appears to be a new requirement.
While this is seen as an affront to our community, it is not clear that it will have much real impact on same-sex couples seeking marriage. The provisions require that licenses be issued and marriages be conducted and it probably matters little whether any specific Magistrates or Assistant Register of Deeds individually participate.
And it should be noted that the state has been issuing marriage licenses and conducting marriages since October 2014, and things appear to be going smoothly. I suspect that the offices of the various Registers of Deeds and Magistrates have by now pretty much identified ways to comply with the law without any serious loss of religious freedom or significant inconvenience to marrying parties. I doubt much will change.
Michael Brown is not a pastor
Timothy Kincaid
June 11th, 2015
On May 27th I wrote an article in which I said that it appears to me that Charlotte anti-gay activist Michael Brown has taken the step from truth-spinner and fact-bender to blatant liar for repeating the false claim that the Yes Campaign supporting marriage in Ireland was funded by an American billionaire.
There is a difference between funding organizations with an ideological bent and who seek a social position, and funding an actual campaign for a referendum. This is a clear distinction and one that Michael Brown knows well.
On June 3rd, World Net Daily presented a commentary by Brown in which he attempts to set the record straight.
He spends several paragraphs patting himself on the back for conducting "the gold standard" of anti-gay activism and attempting to place the label of dishonesty on me instead of himself. For example, I describe his pack of annual protesters as "a red shirt mob" but he assures the readers at WND that they are "fine Christian men, women and children, including grandmas and grandpas". Ya know, that sort of thing.
As for the meat of my argument, I predicted Brown's response well.
Now Brown and others may say that this is splitting hairs, a mere technicality. They might argue that because Mr. Feeney funded organizations that advocate for marriage equality, he is funding the campaign in a more general sense. He's not actually funding buttons and flyers and posters, maybe, but he's helping fund groups that are pro-gay so it's all the same really.
Which was exactly how Brown responded.
Not only is this hair-splitting, but it has been clearly documented that the push to redefine marriage in Ireland goes back more than a decade, with much of the groundwork laid by Atlantic Philanthropies, through which Feeney donated millions.
In other words, Brown claims that back when same-sex couples could marry only in the Netherland, Belgium, Ontario, and Massachusetts, a billionaire in New Jersey concocted a decade long scheme in which he would bring about marriage equality not in his own state or country, but in what was possibly the most Catholic nation on the planet, Ireland. I'll let you decide if you think that is likely.
Oh I suppose that if your worldview is such that efforts to protect children from bullying equals "the homosexual indoctrination of your kids" or if you believe that casting demons out of a gay person can turn them straight then you can convince yourself of anything.
Now it is true that marriage equality is part of the overall drive for equality and inclusion. And though I think that no one, Feeney included, dared to dream that in 2015 two dozen countries would have marriage equality, full equality and inclusion of LGBT people into the fabric of daily life has always been the long goal. And Feeney has, for many years, given to groups in Ireland who support the goals of the community.
But the claim Brown repeated is flatly false. It's an assertion that illegal contributions paid for a vote in which those who support his exclusionary and rejecting view of society lost and lost badly. In telling "what really happened in Ireland" he insisted that "Ireland was not ready for the massive influx of gay activist funding from America". In other words, the only reason they lost is because the Yes Campaign broke the law and accepted a American gay money.
And it is interesting (and telling) that no where in Brown's rebuttal does he admit that this accusation is untrue, choosing instead to double-down by implying, suggesting, hinting that what he really meant was based in fact.
Without this decade-long effort (which Kincaid cannot possibly believe was not part of a larger plan, leading up to the "Yes" campaign), it is almost certain that Ireland would not have voted 62 to 38 percent to redefine marriage.

This is what my Irish supporter was trying to convey when she wrote, "We tried so hard to prevent it, but were up against every political party and up against millions of U.S. dollars that were being poured into the yes campaign. American billionaire, Chuck Feeney alone contributed over $24 million."

Again, without massive American funding over a period of more than 10 years, the campaign would likely have failed.
Which isn't quite the same thing as that unexpected "massive influx of gay activist funding from America", is it? So I guess there was no sneaky influx of foreign gay activist money that "Ireland was not ready for", was there? But that doesn't much matter to Brown.
Repeat the lie, imply it was true in what was 'trying to be conveyed', conflate the timeline, and the average WND reader will walk away believing that Feeney dumped $24 into the Yes Campaign. End result: the desired deception.
Meh. Liars will lie. Prevaricators will be truth-benders.
But as for me, I will readily admit that one part of my commentary is not correct. And for that I apologize.
I called Michael Brown a pastor. He insists that he is not a pastor. And let the record so state.
Tony Campolo endorses marriage equality
Timothy Kincaid
June 10th, 2015
Tony Campolo is a speaker and author and is highly influential in the side of evangelical Christianity that prioritizes social justice and charity. He has long been supportive of gay people, but his position on marriage was that the government should honor only civil unions for all and let churches decide for whom to conduct marriages. And he has been, for some time, a bit ambiguous about what he believes the church should do.
This week he revised his position.
It has taken countless hours of prayer, study, conversation and emotional turmoil to bring me to the place where I am finally ready to call for the full acceptance of Christian gay couples into the Church.

For me, the most important part of that process was answering a more fundamental question: What is the point of marriage in the first place? For some Christians, in a tradition that traces back to St. Augustine, the sole purpose of marriage is procreation, which obviously negates the legitimacy of same-sex unions. Others of us, however, recognize a more spiritual dimension of marriage, which is of supreme importance. We believe that God intends married partners to help actualize in each other the "fruits of the spirit," which are love, joy, peace, patience, kindness, goodness, faithfulness, gentleness and self-control, often citing the Apostle Paul's comparison of marriage to Christ's sanctifying relationship with the Church. This doesn't mean that unmarried people cannot achieve the highest levels of spiritual actualization – our Savior himself was single, after all – but only that the institution of marriage should always be primarily about spiritual growth.
This casts the role of same-sex marriage not as acceptable, but as a spiritual good, a blessing to the couple and the church. He cites his experiences with gay Christian couple, and watching how they function, as influential to his change of thinking.
This is no inconsequential endorsement.
Congrats Guamanians
Timothy Kincaid
June 8th, 2015
It's now 8:00 am on Tuesday morning in Guam and marriage licenses are now available to same-sex couples.
Congratulations to Loretta Pangelinan and Kathleen Aguero and all the other same-sex couples who now have access to equality.
Texas Governor does not call special session
Timothy Kincaid
June 8th, 2015
Texas Governor Greg Abbott will tell you that be absolutely supports traditional marriage and wants to protect that treasured definition. And so will every GOP legislator in that state.
But somehow the legislature managed to end the legislative session without passing any bills that would in any way hinder marriage equality coming to Texas after the Supreme Court rules later this month. And Abbott has now responded to demands that he call a special session for them to do so. (WOAI)
"I do not anticipate any special session," he told News Radio 1200 WOAI. "They got their job done on time, and don't require any overtime."
A cynical soul might conclude that the Texas GOP passed exactly the number of bill protecting traditional marriage that they wanted to pass. None. Such a person might even think that the Texas GOP is far more concerned with the demands of the Texas business community, which has opposed such bills as bad for business, than they are the demands of the Texas Eagle Forum or Americans for Truth About Homosexuality.
Gov. Ricketts in Chicago for a special event
Timothy Kincaid
June 6th, 2015
One of the odder early moments in the 2016 primary season was a week or two in which the presumed GOP candidates were asked whether they would go to the same-sex marriage of a close friend or family member. And in what seemed to be a weird effort to play both sides, several responded that while they oppose the legal recognition of same-sex marriages, they'd happily attend the wedding of someone they love.
But, as it turned out, they weren't necessarily being cynical. Wisconsin Gov. Scott Walker had already attended a gay wedding reception and Ohio Gov. John Kasich had RSVP'd and had plans to attend.
So maybe it's a thing.
It does seem a bit hypocritical, but I suppose one can simultaneously hold the position that society is better off restricting marriage to traditional couples while also celebrating your friend's happiness. Politicians have certainly held stranger positions.
In any case, Walker and Kasich are not alone. Nebraska Governor Pete Ricketts is staunchly defending the state's ban on marriage equality, insisting that the only a vote of the constituents should bring about equal protection under the law. But while he's holding firm against gay marriage in Nebraska, he's attending one in Illinois. (Omaha.com)
Ricketts will attend the wedding of his sister, Laura Ricketts. She is marrying Brooke Skinner, a brand strategist for Twitter.
Laura Ricketts was one of the leaders in the gay-rights movement in Chicago and was active in pushing for the legalization of gay marriage in Illinois, which took effect last year.
It would be reasonable to object to the idea of a politician opposing equality and then showing up for the ceremony. But I can't help but think that this is positive. It's hard to hold a continued objection once you've been a part of a lovely and touching and beautiful ceremony.
And who knows, maybe this is the tool that is needed not only for them to confront this issue on a personal level, but also to explain an eventual change of heart.
Marriage licenses now a certainty across Mexico
Timothy Kincaid
June 5th, 2015
Mexico has a complicated judicial system, particularly when it comes to civil rights. Rather than single marriage rulings that apply broadly to all citizens, individual couples get an amparo which relates specifically to their case. However, once five amparos have been issued in a state, precedent is established and then marriage equality has reached that state.
Or something like that.
Well it now appears that the rule of five also applies on a federal level. (Buzzfeed)
The Supreme Court and several lower courts have already ruled in almost every state that same-sex couples have the right to marry under the Mexican constitution. But because of the Mexican court system's often confusing technicalities, none of those decisions have been binding in future cases. Theoretically, any court could rule against a couple who has sued for the right to marry even though there have been many cases decided in favor of others couples.

That is no longer true. On Wednesday, Mexico's Supreme Court issued the first blanket statement that laws prohibiting same-sex couples from marrying are unconstitutional in every state — what is known as "generic jurisprudence."
…
This is not the first time the court had resolved a case with that exact sentence. But Colima is the fifth state in which the court had used this language, and five is a magic number in the Mexican system. Along with rulings from Oaxaca, Baja California, Sinaloa, and the State of México, the Colima ruling forms a new "generic jurisprudence" binding on judges issuing rulings in all the states of Mexico.
This does not necessarily mean that marriage licenses will now be handed out by every jurisdiction across the nation, but it means that every legal challenge will now have the same result. Perhaps it can be seen as a technicality that sets a two step process for obtaining a marriage license.
But as each state reaches five amparos (which are now assured) that state will be obligated to issue licenses. Or, in other words, the sixth same-sex couple to marry in a Mexican state will not have to go through the step of a legal challenge. And some states already have reached this threshold.
It may be that we can now say that same-sex marriages are now available across all of Mexico – though perhaps not yet full equality.
Marriage equality comes to Guam
Timothy Kincaid
June 5th, 2015
Guam is an island about the size of the Hawaiian island of Molokai located between Papua New Guinea and Japan, east of the Philippines. It was a subject of Spanish colonization from 1668 until 1898 when ownership was transferred to the United States as a spoil of the Spanish-American War.
The island is an unincorporated territory of the United States. It is self governed with a Governor and Senate elected by the population of about 160,000 residents, but comes under the federal jurisdiction of the Ninth Circuit Court of Appeals. Politically it is considered to be fairly conservative.
In April of this year, Loretta Pangelinan and Kathleen Aguero filed a lawsuit claiming that the ruling by the Ninth Circuit in favor of marriage equality set precedent for Guam. The Attorney General agreed with the suit and refused to defend the island's law restricting marriage to opposite sex couples.
Governor Eddie Calvo, a Republican, said that he would not issue marriage licenses to same-sex couples without either an act of the Legislature or a ruling by the court. So yesterday, his counsel went to court and basically begged Federal Judge Frances Tydingco-Gatewood to issue a ruling bringing the territory into compliance with the Ninth Circuit.
Tydingco-Gatewood issued an order Friday (last evening by continental US time) (ABC)
Guam has become the first U.S. territory to recognize gay marriage after a federal judge struck down the prohibition.

U.S. District Court Chief Judge Frances M. Tydingco-Gatewood issued the decision after a hearing Friday morning local time. It goes into effect at 8 a.m. Tuesday, when gay couples can begin applying for marriage licenses, the Pacific Daily News reported.
Judge Tydingco-Gatewood was appointed by President George W. Bush in 2006. She is the first female Chamorro (indigenous) chief judge.
Guam is the first US Territory to recognize same-sex marriages. There is currently a lawsuit in Puerto Rico which is under the jurisdiction of the First Circuit Court of Appeals. But while all of the states in the First Circuit have marriage equality, this was achieved at the state level either through a challenge to the state constitution (Massachusetts), through legislation (New Hampshire and Rhode Island), or by referendum (Maine) so there is no precedent.
Alabama House kills marriage contract bill
Timothy Kincaid
June 4th, 2015
Earlier this week the Alabama Senate came up with a proposal to eliminate the issuance of marriage licenses and instead honor marriage contracts between individuals. They saw this as a way to prevent mass insurrection from probate judges who do not want to treat all citizens equally, should the US Supreme Court rule for marriage equality. (AL.com)
It was an attempt to prevent chaos from ensuing if the Supreme Court legalizes gay marriage this summer, [Rep. Greg Albritton, R- Bay Minette] said.

"My goal is not to protect a group," Albritton said. "My goal is to protect the state."
But chaos will ensue. Because the Alabama House killed the bill.
The legislation passed in the Senate, but it won't go before the House for consideration. It failed 8-3 in the House Judiciary Committee.
So yeah, there will be probate judges who refuse to do their job. Some will quit. Some will whine. And the Alabama State Supreme Court – led by Chief Justice Roy Moore – will likely issue edicts of varying degrees of lunacy determined to "protect" these people from having to apply the law equally to all citizens.
But in the end, after the tantrums die out, Alabama will comply with the law of the land.
Texas legislature dances a little sidestep
Timothy Kincaid
June 2nd, 2015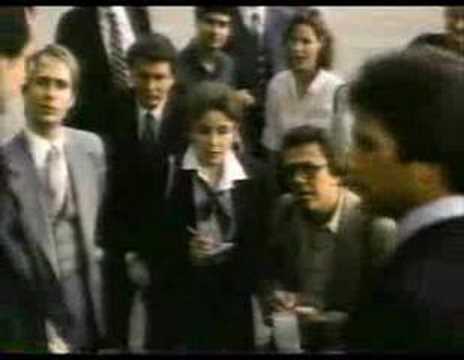 Fellow Texans, I am proudly standing here to humbly see.
I assure you, and I mean it – Now, who says I don't speak out as plain as day?
And, fellow Texans, I'm for progress and the flag – long may it fly.
I'm a poor boy, come to greatness. So, it follows that I cannot tell a lie.
Ooh I love to dance a little sidestep, now they see me now they don't –
I've come and gone and, ooh I love to sweep around the wide step,
Cut a little swathe and lead the people on.
The musical Best Little Whorehouse in Texas parodied the Texas style politician as a good ol' country boy with the skill of bamboozling the public with words but never quite saying or doing anything concrete. And this past month, life has mirrored art.
For much of May, the legislature in Texas has been in a whirl of rhetoric about the Lone Star State's autonomy, upstanding morals, and objection to them gays ruining the sanctity of marriage. No less than 23 bills were presented all designed to either hinder gay marriage, derail gay rights, or just insult gay people. But other than one bill, no legislation seemed to get passed.
First there was a big show of whether Republicans could rush through the pile of bills before the deadline or if Democrats could run out the clock before a bill could be passed that would block funds for the issuance of marriage licenses to same-sex couples. And, whew, it was a squeaker but the clock ran out.
But boy-oh-boy did those Republicans take a stance after the fact. They issued a letter telling the public in no uncertain terms that they pledged to continue to support traditional marriage and the flag and apple pie. A strongly worded letter, mind you.
And there there was the scare that the Republicans in the Senate would revive that bill or some other bill to stick it to the gays. And, by golly, they found the perfect vehicle on which to attach an amendment protecting the sanctity of marriage: some House bill having to do with county administration.
But, darn it, it turns out to everyone's surprise that the author of the bill in the House was a Democrat and a firm supporter of marriage equality. And he let it be known that he'd pull the bill if they did. So that just didn't work out.
Well! Gosh! What a disappointment!
But let it be known that they did get one bill passed. And it was a real crowd-pleaser. Senate Bill 2065
A religious organization, an organization supervised or controlled by or in connection with a religious organization, an individual employed by a religious organization while acting in the scope of that employment, or a clergy or minister may not be required to solemnize any marriage or provide services, accommodations, facilities, goods, or privileges for a purpose related to the solemnization, formation, or celebration of any marriage if the action would cause the organization or individual to violate a sincerely held religious belief.
Whew, what a victory. Now pastors don't have to conduct gay marriages. And if the First Amendment to the US Constitution is ever repealed, Texas will have this bill right here protecting pastors from conducting sacraments contrary to their faith.
Of course, it's all just window dressing. Meaningless gestures designed to keep the anti-gay rabble happy.
For, as we now know, the Texas Republicans in the legislature never intended to pass anti-gay legislation. Because as much as they love to wave the Lone Star Flag and quote the Bible, the legislators in Texas don't answer to the religious right. They have an entirely different constituency.
Mark McKinnon, chairman of the GOP group Texas Wins, has a piece today in Politico Magazine explaining how Big Business in Texas came down squarely on the side of their gay employees. And no one can run for office these days without either Big Business or Big Union money.
The Lone Star State just wrapped its legislative session, which included two "religious freedom" constitutional amendments. Learning from what happened in the above states, industry groups and major businesses went out pre-emptively — let me say that again: pre-emptively — before such bills made it too far in the Legislature. The conservative state chamber of commerce, the Texas Association of Business, took the lead.

The amendments "would devastate economic development, tourism and the convention business," said Bill Hammond, TAB's CEO. "One has to look no further than Indiana to realize what a detriment this would be, and how hard it would be to sell Texas to the rest of the country. The Super Bowl [in Houston in 2017], the Final Four, all those things would be at risk in Texas if this were to become part of our Constitution."

More than 250 Texas companies — American Airlines, Dell, Texas Instruments, Dow Chemical, the Dallas Mavericks — went on record with a general pledge in support of treating gay and transgender Texans fairly and equally under the law — and that welcoming and inclusive communities are essential to their bottom line.

Both amendments in the Texas Legislature died a quick death.
But boy has it been fun watching them all dancing a little sidestep and all the activist, right and left, swaying along to the music.
NC Senate overrides veto of magistrates bill
Timothy Kincaid
June 2nd, 2015
Last week, the North Carolina Senate and House both passed a bill which would allow individual magistrates (but not all magistrates in a county) to forego conducting civil marriages for all couples, gay or straight. Republican Governor Pat McCrory vetoed the bill, saying that public officials who swear to perform the duties of their office should not be exempt from doing so.
But the legislature may well be redefining the duties of office. (Reuters)
The Republican-led state Senate reached the three-fifths majority needed to override McCrory's veto in a 32-16 vote. The legislation now goes back to the Republican-controlled state House of Representatives, which passed it last week by a margin wide enough to override the veto.
As discussed earlier, this bill could result in an inconvenience to all couples, gay or straight, in some counties. But it does not appear to me to be a tool for invidious discrimination and would likely hold up in court.
Alabama Senate votes to abolish marriage licenses
Timothy Kincaid
June 2nd, 2015
At some point this month the Supreme Court of the United States will rule on Obergefell v Hodges and determine whether states may exclude same-sex couples from marriage rights and recognition. And the legislators in Alabama seem to join the rest of the nation in the presumption that the court will rule for equality.
But they don't like it one bit.
Already the Alabama Supreme Court has postured and pretended to think that their opinions overrule the federal judiciary system. But everyone knows that won't hold up for long.
So now the state legislature has taken a page from Oklahoma's playbook and come up with another notion: do away with marriage licenses altogether. Senate Bill 377 has passed the State Senate by a vote of 22 to 3 and is moving on to the House.
BE IT ENACTED BY THE LEGISLATURE OF ALABAMA:
Section 1.
(a) Effective July 1, 2015, the only requirement to be married in this state shall be for parties who are otherwise legally authorized to be married to enter into a contract of marriage as provided herein.
…
(h) Effective July 1, 2015, any requirement to obtain a marriage license issued by the judge of probate is abolished and repealed.
So instead of obtaining a license, couples would fill out a contract form and file it with the clerk after the fact.
I don't see much advantage that this would give those who oppose equality. It would, I suppose, remove the "permission" aspect of the state authorizing same-sex marriages in advance, and it would allow judges of probate the ability to not sully their hand by giving marriage licenses to people they hate. But they would still have to process and file the contract and same-sex couples would receive all the rights of marriage.
It is entirely possible that the State of Alabama will argue that any ruling in Obergefell applies only to marriage licenses, not marriage contracts. And if they do, the judicial jokesters in the state Supreme Court will rubberstamp that nonsense with glees.
But such a tactic would only delay the process for the amount of time it takes for a federal judge to issue to issue a ruling and the Circuit and Supreme Courts to refuse to stay the ruling.
Despite the unconventionality of the proposal, libertarian minded people may find value in "getting the state out of the marriage business" and those who are not religious or formal may find the civil contract to be less laden with pomp and tradition than a license.
But I suspect most Alabamians, gay or straight, will just find uncertainty with the process and may feel that their marriages have become devalued. And it could cause some confusion for couples, gay or straight, who rely on licenses as evidence of marriage for insurance, federal filings, or other purposes.
While this bill, should it pass the House and be signed by the Governor, could be an inconvenience to everyone. But it isn't likely to be an effective tool for denying equality to same-sex couples.
Australia marriage update
Timothy Kincaid
May 28th, 2015
Since writing about the increased impetus towards marriage equality in Australia, further signs of its inevitability have shown.
After Australian Opposition leader Bill Shorten filed his intent to present a marriage bill, Prime Minister Tony Abbott appears to have realized what a vote on such a bill might mean to his party. If the nation, which supports marriage equality by at least a two to one margin, were to perceive this to be a partisan identified issue (as, well, it is) that could be damaging. (Sydney Morning Herald)
Prime Minister Tony Abbott has hinted that same-sex marriage should be brought before Parliament via a cross-party bill, in a major shift in his language on the reform.

"If our Parliament were to make a big decision on a matter such as this, it ought to be owned by the Parliament and not by any particular party."
The general interpretation of this message is that Abbott will be giving a conscience vote to the Liberal MPs. He also seems to imply that any marriage bill would need to come from a coalition including members of his party so as to avoid the impression that when marriage comes, it will have been a Labor victory. To Shorten's credit, he appears to be willing to achieve the goal irrespective of who gets the credit.
Abbott appears not to be the only conservative in Australia who is acknowledging that it is now time to bring about marriage equality in the Land Down Under. Rob Stott at BuzzFeed has an excellent compendium of comments by conservatives either endorsing equality or recognizing its immediate likelihood.
Michael Brown lies about Irish vote
Timothy Kincaid
May 27th, 2015
Anti-gay activist and Charlotte pastor Michael Brown has long been fond of demonstrating his contempt for gay people, his callousness towards bullying, and his astonishing arrogance as to his own discernment of truth. He will twist and turn any factlet that he encounters and has less credibility than your ordinary used car salesman, but generally he has, in our interactions, avoided demonstrably false declaration of observable facts.
Not so today.
In a desire to "explain" the decision of the people of Ireland to include gay Irish citizens fully into civil life – or to do so in a way that demonizes gay people (his favorite tactic) – Brown repeats a lie and calls it "absolutely right".
In a hit piece hosted by Family Research Counsel's American Family Research's OneNewsNow, Brown pushed his theme of "tried and true tactics of bullying, intimidation, media bombardment, aggressive activism, and massive U.S. funding" by the horrible horrible gays. And as evidence, he presents a letter that he claims is from "a woman who supports our ministry and lives in Ireland":
We tried so hard to prevent it, but were up against every political party and up against millions of US dollars that were being poured into the yes campaign. American billionaire, Chuck Feeney alone contributed over $24 million.
See there! Americans paid for the Yes campaign! Feeney gave $24 million!
Except that isn't true. Not even close. It's a false statement presented by The Irish Catholic and the National Catholic Register and other opponents of equality in an effort to conflate social pressure efforts with a political referendum so as to suggest that the results are not valid. For example:
Between 2004 and 2014, Feeney's foundation virtually created the gay-rights movement in Ireland, with direct investment of more than $17 million and priceless indirect support, according to Breda O'Brien, a Catholic columnist at The Irish Times, research compiled on the blog Yes Funding Exposed and Atlantic Philanthropies' own website and reports.
Wow, that certainly sounds damning. Except that the referendum hasn't been going on since 2004. And most of the funds had nothing at all to do with same sex marriage.
Here's what happened: Mr. Feeney and many others both in and outside Ireland have contributed over the years to various groups, including those who have the goals of advocating for gay Irish people. And part of their efforts include public outreach to change hearts and minds as to how one treats your gay son, niece, or neighbor. And, over time, part of that discussion included the notion that civil services should be offered to gay people on the same terms as straight people, including the rights of marriage.
In 2010, the government set in place civil unions so as to offer rights without the prestige of marriage. They argued that the nation's constitution prohibited same-sex marriage and only through a vote of the people could that be change.
Then, a few years ago, a referendum was set by the government and scheduled for 2015. Campaigns were created to support or oppose the referendum.
But Ireland bans foreign contributions to political referendums. And, after accusations by the No Campaign, the press made inquiries. (TheGuardian)
Atlantic Philanthropies declined to answer questions about the claims, but backers of the yes campaign firmly rejected them. They said their group adhered to the strict rules on campaign funding set up by Ireland's Standards in Public Office (Sipo) commission. The Sipo register of lobby groups shows that at least 10 of the pro-gay marriage organisations have fully complied with its rules, including a ban on foreign donations.

Brian Sheehan, the co-director of pro-gay marriage group Yes Equality, said: "Atlantic Philanthropies are not funding the Yes Equality referendum campaign. Yes Equality is fully funded through its supporters organising fundraising initiatives throughout Ireland.

"In addition we ran a crowdfunding campaign to raise monies for our poster, bus tour and booklet campaigns. All elements of the Yes Equality campaign are appropriately registered with the Standards in Public Office commission. Yes Equality is entirely dependent on generous small donations from around the country. The average donation made to Yes Equality has been €70."
Get that? The Yes Campaign registered it's fund with an oversight agency and the media verified their compliance. Feeney's funds may have gone to various groups, but none went to the Yes Campaign.
Now Brown and others may say that this is splitting hairs, a mere technicality. They might argue that because Mr. Feeney funded organizations that advocate for marriage equality, he is funding the campaign in a more general sense. He's not actually funding buttons and flyers and posters, maybe, but he's helping fund groups that are pro-gay so it's all the same really.
But that is nonsense. A contribution to Amnesty International is not a contribution to the Yes Campaign. A contribution to a Child and Family Agency is not a contribution to the Yes Campaign. Even if some members of each group – like most Irish – voted Yes.
It makes as much sense to say that anyone who has given to the Catholic Church in Ireland is "funding the No Campaign". After all, Catholic Bishops called for the adherents to go to polls and vote No.
There is a difference between funding organizations with an ideological bent and who seek a social position, and funding an actual campaign for a referendum. This is a clear distinction and one that Michael Brown knows well.
But, as is becoming more and more the case with anti-gay activists, honesty holds little currency. And it appears to me that Michael Brown has taken the step from truth-spinner and fact-bender to blatant liar.
UPDATE: Michael Brown has issued a rebuttal in which he states that he is not a pastor.