Will Australia be next?
Timothy Kincaid
May 26th, 2015
There is no question but that Ireland is serving as inspiration around the globe. And one person feeling the pressure is Australia's Prime Minister, Tony Abbott.
Abbott is the head of the Liberal Party (which is considered the more conservative of significant parties) and is in a coalition government with the Liberal National Party, the National Party, and the Country Liberal Party. And though Abbott vehemently opposes marriage equality, he recognizes that a large majority of the country, most of the opposing parties, and a growing number of his own party are equality supporters.
And in this upcoming week, the process towards marriage will begin. (gaystarnews)
Australian Opposition leader Bill Shorten has become the first leader of a major political party to put forward legislation to allow same-sex marriage in Australia just days after more members of the conservative wing of his party announced they now would vote in favor of marriage equality.

Shorten, leader of the Australian Labor Party, put his intention in writing earlier today, giving notice to the Parliament that he will table such a bill when the House of Representatives meets on Monday.
The success of the bill may depend on the outcome of a conscience vote decision.
Australia, like many multi-party countries, employs block voting where all delegates of the same party cast identical votes. Unlike in the US where every legislator is always free to vote their conscience on any issue (though they may pay politically for bucking the party leaders), in Australia legislators can only veer from the party position with permission.
The success of the bill depends on how the parties approach the vote.
If the Liberals do not allow a conscience vote, all their votes go to oppose equality and the bill cannot pass. If the Liberal do allow a conscience vote and Labor votes as a block, the bill is expected to pass.
But if both sides allow a conscience vote, the numbers are quite close. There are enough Liberal supporters and enough uncertainty to make it too close to call. But Liberal Minister of Communications Malcolm Turnbull is bullish on the bills success. (skynews)
Cabinet minister Malcolm Turnbull expects parliament to legalise same-sex marriage before the end of the year.

'I have never seen a social issue which has changed attitudes as rapidly as this one,' he said, adding his feeling was that legislation was 'very likely to pass'.
And in response to questions from media today, Prime Minister Abbott seems to be offering some hope.
Prime Minister Tony Abbott says there will be a 'very full, frank and candid and decent' debate inside the Liberal partyroom about legalising same-sex marriage.

Mr Abbott was responding to a Labor move to introduce a private member's bill to parliament next week with a likely vote later in the year.

'It is an issue where decent people can differ,' the prime minister told reporters in Canberra on Wednesday.

At some point, nearer to a vote, Liberal MPs would debate the issue in their party room.
The outcome of the party room decision will likely determine whether marriage equality comes to the Land Down Under this year.
Greenland enacts marriage equality
Timothy Kincaid
May 26th, 2015
Following on the heels of Ireland is Greenland where the country's legislature has just voted to allow same-sex couples to marry, with a wide margin. Greenland, an autonomous country within the Kingdom of Denmark, is mostly a giant mass of ice and snow and most of the 56,000 residents are Inuit.
In 1996 Greenland adopted Denmark's domestic partnership laws. However, when Denmark upgraded to marriage equality in 2012, Greenland did not go along. In February it was announced that a bill to do so would be brought this spring.
The bill which passed today also gives adoption rights and will go into effect on October 1, 2015.
NOM may have inadvertantly contributed to marriage equality in Ireland
Timothy Kincaid
May 26th, 2015
The National Organization for Marriage's Brian Brown is furious about the Irish vote for marriage equality and is childishly lashing out at Ireland's citizens and political parties for not structuring their country's laws in accordance with his wishes. But perhaps he should add himself to the list of whom to blame.
One of the stronger elements of the vote was the citizenry's national identity. This was the Irish people voting in Ireland or Ireland's laws. And there was a great deal of pride as a people that this was a collective and national decision absent foreign involvement.
But both sides of the debate accused the other as having been funded by outside sources, especially by American organizations. And while both sides denied the accusation, evidence against the No campaign was publicized shortly before the vote:
One of the no side's strongest supporters in the US is the lavishly funded National Organisation for Marriage (NOM). In a letter to supporters around the world, it has urged evangelical Christians to visit keepmarriage.org, which is campaigning for a no vote.

"Just like in campaigns for marriage here in America," the letter says, "slanted public opinion polls become fodder to influence and depress supporters of marriage. This is happening in Ireland. If [the no campaign] can manage to pull off a victory, it will be a tremendous boost to the cause of marriage worldwide. Please do what you can to bring awareness to their efforts."
Foreign contributions to lobby groups during referendums in Ireland are banned. But the "please do what you can" language used by NOM hints at an effort to thwart the law.
Also hurting the No campaign's image was the use of stock photos in their advertising, a tactic regularly employed by NOM. While the Yes campaign made a point of using real Irish supporters, the No side selected as their primary campaign image a photo of a young couple with a baby, who turned to the media to declare that not only do they not live in Ireland, they are both ardent marriage equality supporters.
The fact that NOM was associated with the No campaign served only to give that campaign some flavor as a non-Irish import. And to the extent that NOM advised the No side on it's campaign and image, their efforts backfired.
#Hometovote
Timothy Kincaid
May 22nd, 2015
Today Ireland votes on whether to amend their constitution to allow same-sex marriage. And while this is a simple matter, allowing gay people to avail themselves of full inclusion in society, it is seen as something larger: a chance for Ireland to do something no other nation has done, vote as a people for marriage equality.
For many young Irish this has become more than an issue about the rights of gay people, it has become a statement on how they view their ethnic heritage and their place in the world.
So much so, that many who are living abroad are making effort to get back to Ireland to vote in the referendum. Using the Twitter hashtag #hometovote, a good many young Irish are documenting their efforts to travel back from places as far away as Africa, Asia and the Americas to be part of this monumental change.
Ireland Goes to the Polls
Jim Burroway
May 22nd, 2015
Irish voters today will consider a very important question, the outcome of which would make available a very important institution to larger numbers of Irish citizens: whether to lower the minimum age from 35 to 21 for those running for President.
I have no idea how that referendum will go since it's hard to find any polling data on this important question. That's because everyone is talking about the other question on today's ballot, whether to enshrine marriage equality for same-sex couples in Irish law. On that question, one major poll (PDF: 1.1MB/5 pages) commissioned for The Sunday Independent shows the yes vote for marriage equality outpaces the opposition by 69% to 31% — but that is after excluding the undecideds:
But as always, there is more to this than meets the eye. Let's look at the figures including the potential floating voters – they account for nearly one in four. On this basis, support for the plebiscite is just over half (53pc – down significantly by thirteen points), whilst the No side has shifted marginally upwards by three to 24pc.

…Much has been said about the "silent No" vote. In light of the UK election, and the "Shy Tory" theory, this may be the case for some. Even still, the Yes side's lead seems unassailable. The fear for them will not be the silent No vote, but rather the danger of complacency, and the effect this will have on turnout.
With headlines assuring the public that the marriage referendum enjoys wide support, the actually turnout will be key. If turnout is low — especially if younger people fail to cast their ballots — then it will likely disproportionately affect the yes vote. Another wild card is Irish expats, who will also have a say. This trainload of expats from London looks promising, and the #hometovote hashtag is trending on Twitter. Turnout looks good in the early going, but with the high number of undecideds, this one isn't in the bag. Polls will be open until 10:00 p.m. IST. Vote counting begins Saturday at 9:00 a.m. IST (4:00 a.m. EDT), with solid returns expected about three to four hours later. The Irish Times is live-blogging it here.
Alabama marriage equality expanded state wide
Timothy Kincaid
May 21st, 2015
Through much of the spring, anti-gay politicians in Alabama have been trying to thwart Federal Judge Ginny Granade's ruling that the state ban on same-sex marriage violates the US Constitution. And one of the ways they have sought to do so is to pretend to misunderstand the impact of the ruling. The elected officials, along with the state Supreme Court, decided that her ruling only applied to the specific plaintiffs in the case.
So marriage advocates have gone back to Judge Granade and requested that the case be expanded to a class action and that it apply to all couples in all counties of the state. Today Granade ruled. (AL.com)
A federal judge in Mobile on Thursday applied her ruling striking down Alabama's same-sex marriage ban to all 68 probate judges in Alabama but delayed it from taking effect until the U.S. Supreme Court rules on the gay marriage issue.
Although the judge did not make her ruling immediate, she did address the silliness of the Alabama Supreme Court.
"It is true that if this Court grants the preliminary injunction the probate judges will be faced with complying with either Alabama's marriage laws that prohibit same-sex marriage as they have been directed by the Alabama Supreme Court or with complying with the United States Constitution as directed by this Court," Granade wrote. "However, the choice should be simple. Under the Supremacy Clause, the laws of the United States are 'the supreme Law of the Land.'"

She added, "Judge Davis and the other probate judges cannot be held liable for violating Alabama state law when their conduct was required by the United States Constitution."
Marriage Equality Support Hits 60%
Jim Burroway
May 20th, 2015
As trends go, that's a the largest one-year jump since 2011, when a majority of Americans supported marriage equality for the first time. We are quickly closing in on the day when twice as many Americans will support marriage equality as those who don't. When looking at the political affiliation cross-tabs, you can see a very sharp divergence based on party affiliation:
Another trend worth watching this political season:
About a quarter of Americans (26%) say they vote for a political candidate solely based on his or her stance on gay marriage. Many others say it is but one of several important factors (43%). … Those who are opposed to gay marriage are a good deal more likely to say that a candidate's stance on the issue can make or break whether that candidate receives their vote (37%) than those who are supportive of gay marriage (21%). And both are more likely to say the issue is a defining factor than they have been in the past.
The margin of sampling error is ±5% at the 95% confidence level. The surveys were done with a 50/50 split between landline contacts and cell phone contacts.
Minister sentenced and fined for stance on gay marriage
Timothy Kincaid
May 19th, 2015
A minister in Prattville, AL, has been fined and sentenced to jail time for trying to uphold religious beliefs about same-sex marriage. But neither the Alliance Defending Freedom nor the Family Research Counsel nor any other defender of religious freedom has come to her aid or spoke in her defense.
On February 9, 2015, marriage equality came to Alabama. And on that day Autauga Probate Judge Al Booth decided that he wasn't going to allow marriages to be conducted in his office anymore.
Unitarian Universalists have a long history of social justice activism, and Anne Susan DiPrizio, as a Unitarian minister, believed it to be within the practice of her faith to offer matrimony services to two women who had just received a marriage license. When told that she could not conduct same-sex marriages in the Probate Office, DiPrizio refused to leave. So she was hauled to jail.
Yesterday she heard her sentence. (Montgomery Advertiser)
Anne Susan DiPrizio, 44, of the 300 block of Cambridge Street, entered the plea before Judge Ben Fuller, but not before some delays and judicial wrangling. He gave her 30 days in the Autauga Metro Jail, and then suspended the sentence in place of 6 months unsupervised probation. Fuller also ordered her to pay a $250 fine and other associated court costs.
I'm not suggesting that DiPrizio should have defied the probate judge or sought to perform religious services where they were not allowed or welcomed. But it's worth noting that amidst all the hue and cry turning cake bakers into martyrs in the name of religious freedom, here is an actual ordained minister who was jailed and fined for seeking to practice her faith and support same-sex marriage.
French Protestants can bless same-sex marriages
Timothy Kincaid
May 17th, 2015
Despite massive street protests by devout conservative Catholics, in May 2013 France legalized same-sex marriage.
As the battle for marriage equality in the US has progressed, it appears to me that increasingly the most significant opponent to equality has become the Catholic Church. Certainly other faith groups are in opposition and conservative politicians remain aggressive and hostile, but from an organizational perspective or visible force, groups like the Southern Baptist Church or the Assemblies of God have stepped away from the limelight on this issue, preferring to espouse their views in the pulpit rather than the newspaper.
With Catholic bishops headlining anti-equality rallies and with dioceses publicly firing teachers, it seems to me that an evolution of perception may be occurring.
At the beginning of the battle, it was often perceived that this was a matter of people of faith verses homosexuals and their secular advocates. However, after several mainline churches stepped up their advocacy, that picture changed.
The next image – driven largely by the Bush Campaign of 2004 – was that this was a fight between Republicans and Democrats. And, to an extent, this still remains true. But within the Republican Party there has been a great softening on the issue.
And as the battle has become an international struggle, US politics cannot define the combatants. Not even the right v. left accurately depicts the lines, with Conservatives in the UK and elsewhere siding with equality.
More and more the vocal opposition has narrowed until it appears that the single global voice consistently falling on the side of exclusion and rejection is the Catholic Church or, more accurately, the Catholic hierarchy and their conservative Catholic supporters (lay Catholics in the US and in "Catholic countries" are often largely supportive of equality).
I think that it is clear that there is a strong movement towards increasing acceptance of gay people – and their family units – within the community of faith both in the US and globally. But too often this is loudly and publicly rejected by Catholic leaders who see it as contrary to teachings of the Church.
For example, this week a Catholic PFLAG mom had organized a multi-denominational conference about welcoming gay people into the body of faith. But at the last minute, the Bishop of Charlotte, SC, refused to allow the meeting within Catholic space.
Myers Park Baptist church stepped in offering a last minute change of venue.

"We are a part of a network of other Baptist churches who have covenanted together to welcome and affirm all regardless of sexual orientation or gender identity. When the news broke about the bishop, members of our LGBT community reached out. If there's any church in Charlotte that should be hosting this, it's us," said Chrissy Williamson with Myers Park Baptist Church.
The take-away is that irrespective of local parish support, the Catholic Church's power structure remains hostile and rejecting.
But I wonder whether the Catholic Church's increasingly leading role has not allowed for more acceptance in non-Catholic circles. As opposition to gay marriage becomes more and more a "Catholic thing", perhaps this will free some Protestants to be more supportive than they might otherwise be.
As noted above, massive street protests in France were largely identified as Catholic. Joining them were prominent US Catholic anti-equality voices such as Brian Brown from the National Organization for Marriage. The struggle there was largely Conservative Catholics v. Everyone Else.
I wonder whether this, in some measure, played into the decision today of France's main Protestant church to allow blessing of same-sex unions. (France24.com)
The United Protestant Church of France, which counts around 250,000 members across the country, adopted the reform during a national synod held in the Mediterranean city of Sète meant to coincide with the International Day Against Homophobia and Transphobia.

Ninety-four representatives of the protestant group voted in favour of the measure, with only three voting against it, a church spokesman told the press on Sunday.
It may well be that by ratcheting up the argument that one must vote against equality because "this is our doctrine", the Catholic Church may have caused others to recognize "but it may not be mine".
I don't think by any means that this means that the Southern Baptists or other conservative denominations in the US are going to change policy on gay unions any time soon.
But I do know that for many Protestants, "what the Catholics do" is reason enough to bring into question ideological or theological positions. And hardcore positions on contraception and divorce have been weakened rather than strengthened in Protestant circles by being so closely tied to Catholic dogma. Perhaps the obstinance of some like Bishop Cordileone may prove to be in our favor.
A very direct and touching story from the Irish Referendum
Timothy Kincaid
May 15th, 2015
One week from today, the people of Ireland will vote on whether to change their constitution so as to allow same sex couples to marry. The move has the backing of the Government and, though opposed by the Church, is polling favorably.
It is also starting conversations where they might not have otherwise arisen. One such discussion is the one that Ursula Halligan is having with the Irish people.
Halligan is the political editor of Ireland's main independent television station, TV3. Ireland knows her well. But today Ireland knows her better. Today she told her story.
I was a good Catholic girl, growing up in 1970s Ireland where homosexuality was an evil perversion. It was never openly talked about but I knew it was the worst thing on the face of the earth.

So when I fell in love with a girl in my class in school, I was terrified. Rummaging around in the attic a few weeks ago, an old diary brought me right back to December 20th, 1977.

"These past few months must have been the darkest and gloomiest I have ever experienced in my entire life," my 17-year-old self wrote.
So Halligan slammed the door on that closet and cowered inside for the next 37 years.
I'll not repeat her testimony here. It's very personal and very moving and you should read it all.
Supreme Court Audio from Today's Oral Arguments Now Available — Updated With Reactions
Jim Burroway
April 28th, 2015
The Supreme Court has posted audio of today's marriage oral arguments. The first question investigates whether bans against same-sex marriage violate the Constitution of the United States. You can listen below, or click here to download the file as MP3, Windows Media, or RealAudio.
Audio clip: Adobe Flash Player (version 9 or above) is required to play this audio clip. Download the latest version here. You also need to have JavaScript enabled in your browser.
The second argument pertains to whether states are obligated under the U.S. Constitution to recognize a same-sex marriage that was lawfully obtained in another state. You can listen below, or click here to download the file.
Audio clip: Adobe Flash Player (version 9 or above) is required to play this audio clip. Download the latest version here. You also need to have JavaScript enabled in your browser.
UPDATES:
Transcripts for both questions have also been posted at the above links.
Buzzfeed's resident self-described law dork Chris Geidner summarizes it all this way:
A 5-4 vote in favor of same-sex couples' marriage rights appears to be the most likely outcome, although Chief Justice John Roberts' vote shouldn't be counted out.
But SCOTUSblog's Kevin Russell weighs whether a compromise ruling might be in the works:
There is some reason to wonder whether the Chief might be angling for a compromise in which the states win the first question (i.e., they do not have to permit same-sex marriages to be performed in their states) but lose the second (i.e., they would have to recognize same-sex marriages performed in other states). It's very hard to read the Chief, but he did ask questions in the second argument expressing some skepticism over the fact that states don't, in fact, deny recognition to any marriage that does not conform with state law, except same-sex marriages. And, as I mentioned, Justice Scalia asked questions suggesting he might think there was a reason based in the text of Article 4 that would justify ruling for the couples on recognition but not the right to marry. So one could imagine a potential compromise that would effectively allow same sex couples to get married in states that allow it, have their marriages recognized elsewhere, but not have the Court issue a decision that has broad implications for other kinds of sexual orientation discrimination.

On the other hand, Justice Kennedy's near silence in the second argument suggests that he did not think that the second question was likely all that important. The only significant question he asked was something like "if we assume states have a sufficiently strong interest that they do not have to allow same-sex marriages in their own state, doesn't that necessarily mean the states have a strong enough interest to permit them to refuse to recognize same-sex marriages from other states?"
Robert Barnes and Fred Barbash at the Washington Post wondered about the split-the-baby scenario as well:
If states are forced to recognize same sex marriages performed elsewhere, Roberts suggested, it would be "only a matter of time" before same sex marriage settled in as the national norm. It would effectively allow "one state" or a minority of states, to "set policy for the nation."

At the same time, the Roberts' line of questioning suggested he did not view that possibility with great alarm, at least as an alternative to a court decision holding that all states must permit same sex marriages within their borders.
But back to the possibility of striking the bans outright, we've often looked at Justice Kennedy as the critical swing vote. But is Chief Justice John Roberts another possible swinger? Greg Stoher and Mark Drajem at Bloomberg found his questioning worth noting:
Chief Justice John Roberts directed the bulk of his questions at same-sex marriage proponents during the argument. Although Roberts voted against gay rights two years ago, marriage advocates hold out hope of winning his vote this time.

"If you prevail here, there will be no more debate," Roberts told Mary Bonauto, the lead lawyer arguing in favor of same-sex marriage rights. Shutting off debate "can close minds."

He added, "people feel very differently about something if they have a chance to vote on it." Roberts also said the "fundamental core of the institution is the opposite-sex relationship."

The chief justice shifted course later, suggesting he was open to joining an opinion that didn't focus on sexual orientation and instead struck gay-marriage bans as unconstitutional gender discrimination.

"If Sue loves Joe and Tom loves Joe, Sue can marry him and Tom can't," Roberts said. "Why isn't that a straightforward question of sexual discrimination?"
Texas' truly stupid anti-equality proposal
Timothy Kincaid
April 27th, 2015
Representative Cecil Bell Jr., one of Texas' good ol' boy Republicans, has a game plan as to how the Lone Star State is going to thwart the ruling of the Supreme Court of the United States on same-sex marriage.
Passed by the House State Affairs committee on April 22, the bill would prohibit Texas from using state or local funds to license or recognize same-sex marriages. Even if a court issued "an order requiring the issuance or recognition of a same-sex marriage license," the bill states, officials would be barred from spending any money to do so.
Now suppose that the state passes this bill and SCOTUS rules for equality, as expected. What would Bell's bill do?
First, it would not keep things as usual in Texas. Or certainly not for long.
When confronted by an obligation to provide same-sex couples with equal access – but to do so without spending extra funds – I expect that clerks will respond differently. Some will laugh at Bell's bill, noting that state legislation does not outrank the US Constitution.
Others, maybe most, will just shut down shop until the courts toss this nonsense. Yay, Bell, marriage for no one. That'll show them.
And there will undoubtedly be some brave soul with little brains and lots of faith who will proudly wave their flag of bigotry and defy the courts. But this will be a violation of civil rights as determined by the US Supreme Court. Which means the active involvement of the Justice Department. And federal judges. And sanctions. And maybe even jail.
And sure Bell will "win" if winning means grandstanding, and "martyrs", and causing a stink. And, yes, people will hate each other and dig in their heels, and life will be less comfortable for everyone.
But marriage equality is coming to Texas. And there is nothing that Cecil Bell Jr. can do to stop it.
Marriage bans disadvantage gay voters and candidates
Timothy Kincaid
April 27th, 2015
A compelling argument for equality focused on an erea that I hadn't noticed: (NY Daily News)
Under federal law, it's illegal to make a political contribution in the name of someone else or using someone else's money. This anti-corruption law is specifically designed to preempt individuals who seek to dishonestly circumvent contribution maximums by making a donation under another name.

Married couples are the exception to this rule. Most states — including all four states with marriage bans before the Supreme Court — extend to a husband and wife their own contribution limits, even if only one spouse brings income into the marriage. But committed same-sex couples living in states where their marriage is not recognized do not enjoy the same spousal exemption.
It's even more unbalanced when a gay candidate runs for office. Her spouse is limited to contributions, just as if she were a stranger, while her opponent can use his wife's funds as if they were his own.
When marriage equality heads to the Supreme Court, we'll hear arguments loudly advocating for the supposed states' rights to settle the marriage debate outside of the courtroom.

This approach places faith in our political system without realizing that the existing same-sex marriage bans hampers the democratic process. In the absence of equal spousal exemptions to campaign finance laws, gay and lesbian men and women are less able to participate politically as donors and as candidates. And as a result, an already marginalized group is further disenfranchised.
This you must see
Timothy Kincaid
April 24th, 2015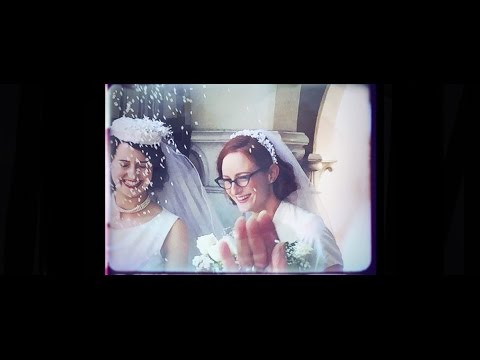 Civil Unions bill signed in Chile
Timothy Kincaid
April 13th, 2015

From the Washington Blade
Chilean President Michelle Bachelet on Monday signed a bill into law that will allow gays and lesbians in the South American country to enter into civil unions. "The civil union law is a vindication in the struggle for sexual diversity rights," said Bachelet during the signing ceremony that took place at the Presidential Palace in Santiago, the Chilean capital.
The bill passed the Chilean Congress in January and then went for review before the nation's Constitutional Court.
Currently there are lawsuits for full marriage equality before the Inter-American Court of Human Rights. Bachelet's administration is not opposing the lawsuits.