Ugandan MP Failed In Call for Africa-Wide Support for Anti-Homosexuality Bill
Jim Burroway
October 10th, 2012
Uganda is marking its 50th anniversary as an independent nation this week with dignitaries flying in from all over the world. But as neighboring Kenya's Daily Nation reported, Uganda's proposal to execute gay people has become a "blot" on that nation's Jubilee celebrations when the subject came up in "the otherwise languid Pan African Parliament":
Dr Moussa Idriss Ndele from Chad moved the motion in recognition of Uganda's big day which was seconded by his Kenyan counterpart Mr Gideon Mung'aro and unanimously adopted by the House. MPs praised President Yoweri Museveni, saying his leadership had seen Uganda move from a dictatorship to democracy. …But a remark by South African opposition MP Santosh Vinita Kalyan challenging Uganda government's hostility towards homosexuality momentarily changed the momentum of the debate.

(South African opposition MP Santosh Vinita) Kalyan, the Democratic Alliance's party whip had started off by showering praises on the Museveni government for placing health 'on top of its agenda" citing the fight against the AIDS pandemic as an example. However, she said, homophobia was "a blot" in the progress the Ugandan government had made.

"Uganda has a blot in terms of its stand and attitude towards homosexuals. Regrettably, they want to criminalise homosexuality," Ms Kalyan said while supporting the motion on Uganda.

The issue,she said, was not about "whether one supports homosexuality or not" but it is about their human rights. She praised her country's constitution saying it allowed gays and lesbians their rights.
Ugandan MP Cecilia Atim Ogwal stood up to announce that she was proud of Uganda's proposal. According to the South African Broadcasting Corp:
Ugandan parliamentary member Atim Ogwal Cecilia Barbara told the PAP seating: "Africa must stand up. We must pass a resolution condemning homosexuality because it is not an African culture. We are not allowed to practice polygamy in other countries, why should we be forced to do what is not natural?"
Ogwal offered a second resolution "to uphold the value of God and values, of Africa," saying:
"We abhorr homosexuality and value our God, culture and there is no way we shall allo a man to step on top of another man or a woman to lie on top of another," said Ms Ogwal, the leader of Uganda's delegation to the continental Parliament.
Ogwal's resolution failed:
South African parliamentary member Santosh Vanita Kalyan says the resolution that Uganda is calling for, is "bizarre."

Kalian went further to say: "It will never pass in this parliament, especially from members like us who feel that the rights of all should be respected."

Also making their point across, Namibian member of parliament Peter Katjavivi said: "If that is acceptable to a particular member state, let it be." But Katjavivi was quick to point out that such a resolution "should never be made a continental-wide affair. We should respect laws as they affect individual countries", he went on to say.
Here is SABC television's report: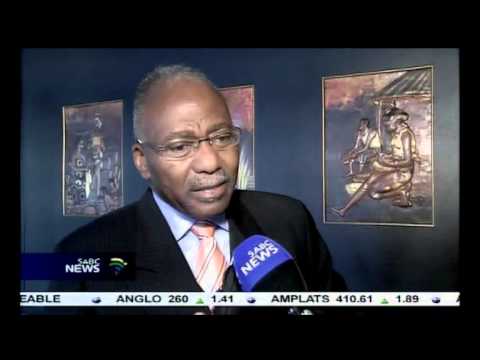 Namibia Political Parties Hesitantly Supportive
Timothy Kincaid
November 6th, 2009
Often the news out of Africa can shade Westerners' perceptions of the continent with an image of intolerance and ignorance. Yet one of the seven countries in the world which recognizes nation-wide marriage equality is South Africa.
And now a neighbor, Namibia, seems to be somewhat cautiously moving in the direction of tolerance and support. At a recent political forum, the question of discrimination arose. (allAfrica.com)
At a forum with political parties as part of the Women Claiming Citizenship Campaign, respecting and ensuring the rights of gay, lesbian, transgender, bisexual and intersex Namibian citizens – who are often discriminated against for their gender or sexual orientation – was highlighted as a major issue for political parties to address.

When push came to shove in stating their positions, most of the eight parties present – the All People's Party (APP), the Congress of Democrats (CoD), the National Democratic Party (NDP), the Namibia Democratic Movement of Change (NDMC), Nudo, the Rally for Democracy and Progress (RDP), Swanu, UDF – declared that human rights were for everyone, irrespective of their sexual orientation.

Only NDP and UDF remained silent on the issue.
It seems that this subject has often been taboo and that politicians are struggling with an approach that is enlightened.
While Nudo described homosexuality as a "strange new" issue, party representative Utjiua Muinjangue also made it clear that Nudo's position was to respect human rights, irrespective of sexual orientation.

She emphasised that there was a need for openness in discussing homosexuality, adding that "the fact of the matter is that we have these people amongst us, and we need to look at the issue differently, accept them, and all live happily."
Sodomy laws still exist and remain in force in Namibia. But perhaps conversations like this will lead to greater freedom.