South Africa approves PrEP
Timothy Kincaid
December 9th, 2015
South Africa has joined the United States and France in approving the use of Truvada as pre-exposure prophylaxis (PrEP) in the prevention of the transmission of the human immunodeficiency virus (HIV). (The Citizen)
Medicines Control Council (MCC) held their 75th meeting from November 27-28, where Truvada, the HIV prevention drug, was approved.

MCC approved the use of the fixed-dose combination of tenofovir disoproxyl fumarate and emtricitabine to include pre-exposure prophylaxis of HIV (commonly referred to as PrEP).
As South Africa's public healthcare system is woefully understaffed and underfunded, it is not clear how well this step will be implemented in that nation's most vulnerable population. However the wealthiest 20% of South Africans use private healthcare so there is some hope that the availability of PrEP could reach at least that portion of the population.
LGBT Advocate Won't Be Deported To Uganda
Jim Burroway
February 20th, 2014
The South Africa-based Coalition of African Lesbians has posted on its Facebook page that South African immigration authorities have released LGBT/AIDS activist Dr. Paul Semugoma from custody and will not deport him back to Uganda. What's more, CAR says that he now has a work permit which will allow him to remain in South Africa indefinitely.
Longtime BTB readers may remember him as the formerly-anonymous blogger GayUganda. He formally revealed his identity at the 2012 International AIDS Conference in Washington, D.C., where he spoke passionately about the  challenges of confronting HIV/AIDS in a country where rampant homophobia makes it dangerous for LGBT people to disclose themselves to their doctors.
By then, he had already moved to South Africa where he had applied for residency. Yesterday, we learned that Semugoma had been detained by South African immigration authorities and was being held at OR Tambo Airport and pressured to board a flight to Uganda. He was detained as he was returning from a meeting in Zimbabwe.
If he had been forcibly returned to Uganda, he would have become dangerously subject to that nation's Anti-Homosexuality Bill. The bill will not only further criminalize homosexuality with life imprisonment, but will also criminalize providing services to LGBT people or engaging in any advocacy on their behalf. This will make Dr. Semugoma a three-times criminal: he's gay, he's a doctor providing health care to LGBT people, and he's an advocate.
LGBT Advocate Faces Deportation To Uganda
Jim Burroway
February 19th, 2014
Longtime BTB readers may remember the formerly-anonymous blogger who went by the moniker GayUganda, Dr. Paul Semugoma. He formally revealed his identity in 2012 while in Washington D.C. for that year's International AIDS Conference, where he spoke passionately about the  challenges of confronting HIV/AIDS in a country where rampant homophobia makes it dangerous for LGBT people to disclose themselves to their doctors. He had, by then, moved to South Africa where he had applied for residency.
Today, there are reports that he is currently in detention in South Africa and facing deportation back to Uganda. One source says that "despite a High Court order to stay the deportation, he was taken to airport, where he refused to leave voluntarily."  Here is a full release from earlier in the day from South Africa's Treatment Action Campaign:
(19 FEBRUARY) Dr Paul Nsubuga Semugoma a Ugandan medical doctor and human rights activist has been under arrest for the past 48 hours and is facing the threat of deportation to his country of birth.

A group of South African human rights organisations are urgently attempting to halt his deportation as Paul is "wanted" in Uganda for his activism around lesbian, gay, bisexual and transgender (LGBT) issues in his country.

Paul has been in the forefront with the Ugandan Parliament in fighting the Anti-homosexuality Bill, were he presented how the bill not only is a human rights infringement but also a health access dilemma to the Men who have Sex with Men (MSM) community. The human rights situation in Uganda has deteriorated, and the LGBT community is particularly vulnerable at this time.

Paul is at risk should he be deported to Uganda. One of his close friends David Kato was murdered in 2011 and he felt he was not so safe anymore and decided to move to South Africa with his partner where he has been a volunteer doctor at Anova Health Institute for the past three years, working specifically with MSM.

Paul's special skills application has been pending since March 2012. His application was lost twice by the Department of Home Affairs, a case was lodged and he was requested to re-apply in which he did in April 2013 and again in August 2013. Paul was allowed to travel using his official passport and a receipt from the department. After several trips in and out of South Africa, Paul returned from a meeting in Zimbabwe earlier this week and was arrested.

Lawyers yesterday managed to get a court order to halt the threatened deportation and to order his release. However last night  immigration officials unlawfully refused to release him. As a result his lawyers are returning to the South Gauteng High Courttoday to secure another order for his release.

Activists will gather at the court today in support of Paul's release.

THIS STATEMENT IS RELEASED UNDER THE BANNER OF THE SA NATIONAL AIDS COUNCIL CIVIL SOCIETY SECTOR, TREATMENT ACTION CAMPAIGN, SONKE GENDER JUSTICE, ANOVA HEALTH INSTITUTE, COALITION OF AFRICAN LESBIANS and SECTION 27
More from AVAC: Global Advocacy for HIV Prevention:
Thank you for the rapid outpouring of support! A couple of actions you can take:

Social media campaigns are being organized using the social media hashtags #JusticeforPaulSemugoma and #freepaul. We encourage you to help raise the profile of the situation on Facebook, Twitter, and with any relevant media contacts.
 The Coalition of African Lesbians is encouraging partners to contact some of the officials with jurisdiction over the situation. Visit: https://www.facebook.com/CoalitionCAL for more information.
For those based in Johannesburg, 2014 AVAC Fellow Yvette Raphael wrote in about a protest that is being organized at OR Tambo International Airport. Contact Yvette at yvetteraphael8@gmail.com for more information.
The Ugandan Parliament has passed the Anti-Homosexuality Bill that would not only further criminalize homosexuality with life imprisonment, but would also criminalize providing services to LGBT people or engaging in any advocacy on their behalf. President Yoweri Museveni has announced that he will sign that bill into law. This will make Dr. Semugoma a three-times criminal: he's gay, he's a doctor providing health care to LGBT people, and he's an advocate.
Nelson Mandela Dies at 95
Jim Burroway
December 5th, 2013
Nelson Mandela, 1993 Nobel Peace Prize laureate and the greatest freedom fighter and reconciler of our age, has died today at his home near Johannesburg, South Africa, after a lengthy illness. He was 95.
Known widely by his clan name, Madiba, Mandela spent decades as a political prisoner in his fight against apartheid and later became its first black President. Among many things, he will be remembered as an outspoken advocate for racial reconciliation during the tense years following the abolition of apartheid.
F.W. de Klerk, South Africa's last white president, said that "Mandela's biggest legacy … was his remarkable lack of bitterness and the way he did not only talk about reconciliation, but he made reconciliation happen in South Africa."

"He was a remarkable man," de Klerk told CNN's Christiane Amanpour. "And South Africa, notwithstanding political differences, stands united today, in mourning."
He was also a strong supporter for human rights generally, including those of LGBT people. Mandela was President of the African National Congress when it added an LGBT-rights plank to its platform in 1993. That same year, the interim constitution included a provision banning discrimination on the basis of sexual orientation, making South Africa the first nation in the world with such a constitutional provision. The discrimination ban remained in place when South Africa formally adopted its permanent constitution in 1996. Soon after Mandela became President in 1994, he appointed Edwin Cameron, an openly gay, HIV-positive judge, to South Africa's High Court of Appeal. That set the stage for South Africa to become the first (and, so far, only) nation on the African continent to provide marriage equality for its LGBT citizens.
All of this reflected Mandela's view in which all human rights were linked together: "I am not truly free if I am taking away someone else's freedom, just as surely as I am not free when my freedom is taken from me. The oppressed and the oppressor alike are robbed of their humanity."
In setting an example which few African leaders outside of South Africa have followed since, Mandela stepped down as President in 1999 after just one term in office. Since then, he has been an international ambassador for human rights abroad and a reassuring grandfatherly presence at home.
At the end of his trial in 1964, when he was convicted of sabotage and was sentenced to life imprisonment on Robben Island, he said:
"I have fought against white domination, and I have fought against black domination. I have cherished the ideal of a democratic and free society in which all persons live together in harmony and with equal opportunities. It is an ideal, which I hope to live for and to achieve. But if needs be, it is an ideal for which I am prepared to die."
South Africa Teen's Death Shows It's Time to Ban Ex-gay Therapy Everywhere
Guest commentary
Jim Burroway
June 13th, 2013
The following guest commentary was submitted by Glen Retief, author of the Lambda Literary Award-winning The Jack Bank: A Memoir of a South African Childhood
. He teaches creative nonfiction at Susquehanna University. His husband, Peterson Toscano, is co-founder of the ex-gay survivor forum, Beyond Ex-Gay. 
The New Jersey and New York legislatures consider bills banning ex-gay therapy for minors.  Federal courts review California's law protecting youth against homophobic pseudo-medicine.  And now a new exgay survivor survey details the harm sustained by LGBT people who entered so-called "reparative therapy."
Such cruelties may not be the same as burn marks or ruptured vital organs.  Yet they can inflict fatal wounds on mental health, resulting in sharply heightened rates of substance abuse, suicide, and self-harm.  They may also result in the reduction of a group or individual's social vitality—one of scholars' definitions of genocide.  Mainstream medical bodies sharply critical of sexual orientation conversion therapy today include the American Medical Association, the American Psychiatric Association, and the American Psychological Association.
Canadian Ex-Gay "Shock Doc" Therapist Sentenced To Prison For Sexually Assaulting Patients
Jim Burroway
February 5th, 2013
Aubry Levin, 74, a South African national who relocated to Calgary, Canada in order to resume his ex-gay therapy in the post-Appartheid era, has been sentenced to five years in prison for fondling his male patients. His wife, Erica, was also charged with "defeating the ends of justice" for trying to bribe a juror in her husband's case.
"Your patients came to you for help. Instead, you were responsible for creating more problems. This was a horrible violation of trust," court of queen's bench Justice Donna Shelley told Levin during sentencing.

Levin was found guilty on three of nine charges against him. His Canadian offences came to light in March 2010 when the original complainant showed two videos, taken on a spy camera, which showed Levin fondling his genitals.
Longtime BTB readers may recall that when Levin was first arrested in 2010, his work for the South African military during the apartheid era drew considerable attention. In the 1980s, electric shock therapies had mostly come to an end throughout the world, but it was still employed in apartheid South Africa right up until the fall of the regime. Levin was one of the more notorious practitioners in South Africa , so much so that he was known as "Dr. Shock":
Among the allegations levelled at Levin was that he used severe electric shocks as part of "aversion therapy" that was supposed to "cure" homosexuals. "Political deviants" who refused to bear arms in the apartheid forces were also referred to Levin, who commanded the major psychiatric wing of the military hospital at Voortrekkerhoogte in Pretoria and rose to become the apartheid government's head of mental health.
Levin fled South Africa just before its transition to democracy, and settled in Calgary where he became a Canadian citizen. He refused to testify before South Africa's Truth and Reconciliation Commission, where it was alleged he had been guilty of gross human rights abuses. According to South Africa's The Daily Maverick:
Ward 22 of 1 Military Hospital at Voortrekkerhoogte, near Pretoria, was where he operated. That's where suspected gays in the army were sent to Dr Aubrey Levin for "treatment". Levin was positively evangelical about curing homosexuality: in 1968 he wrote to Parliament asking to address its members on potential changes to the laws on homosexuality, noting that he had "treated many homosexuals and lesbians and enjoyed some measure of success in therapy."

This "therapy" took the form of drugs, electro-shock therapy and hormone treatment. For those who didn't show signs of responding, it is claimed that chemical castrations or sex-change operations were in store. Most of Levin's patients were young, white and male, and they were referred to him by military officers, chaplains and doctors.
Once settled in Canada, Levin became an expert witness, performing court-ordered psychiatric assessments of convicted offenders awaiting sentence.
According to press reports at the time of Levin's arrest, a 36-year-old former patient had been accusing Levin of sexually abusing him, but he couldn't get authorities to believe him. The break came when the patient went to an appointment with a hidden camera in order to obtain evidence. The videos, which were played in court during the trial, showed Levin undoing the man's belt and jeans and appearing to fondle him. The patient, identified only as R.B. in court, was on probation and had been ordered to see Levin twice a month. Two other accusers were also patients of Levin's while under court order.
A support group of former patients has been established online.
Ugandan MP Failed In Call for Africa-Wide Support for Anti-Homosexuality Bill
Jim Burroway
October 10th, 2012
Uganda is marking its 50th anniversary as an independent nation this week with dignitaries flying in from all over the world. But as neighboring Kenya's Daily Nation reported, Uganda's proposal to execute gay people has become a "blot" on that nation's Jubilee celebrations when the subject came up in "the otherwise languid Pan African Parliament":
Dr Moussa Idriss Ndele from Chad moved the motion in recognition of Uganda's big day which was seconded by his Kenyan counterpart Mr Gideon Mung'aro and unanimously adopted by the House. MPs praised President Yoweri Museveni, saying his leadership had seen Uganda move from a dictatorship to democracy. …But a remark by South African opposition MP Santosh Vinita Kalyan challenging Uganda government's hostility towards homosexuality momentarily changed the momentum of the debate.

(South African opposition MP Santosh Vinita) Kalyan, the Democratic Alliance's party whip had started off by showering praises on the Museveni government for placing health 'on top of its agenda" citing the fight against the AIDS pandemic as an example. However, she said, homophobia was "a blot" in the progress the Ugandan government had made.

"Uganda has a blot in terms of its stand and attitude towards homosexuals. Regrettably, they want to criminalise homosexuality," Ms Kalyan said while supporting the motion on Uganda.

The issue,she said, was not about "whether one supports homosexuality or not" but it is about their human rights. She praised her country's constitution saying it allowed gays and lesbians their rights.
Ugandan MP Cecilia Atim Ogwal stood up to announce that she was proud of Uganda's proposal. According to the South African Broadcasting Corp:
Ugandan parliamentary member Atim Ogwal Cecilia Barbara told the PAP seating: "Africa must stand up. We must pass a resolution condemning homosexuality because it is not an African culture. We are not allowed to practice polygamy in other countries, why should we be forced to do what is not natural?"
Ogwal offered a second resolution "to uphold the value of God and values, of Africa," saying:
"We abhorr homosexuality and value our God, culture and there is no way we shall allo a man to step on top of another man or a woman to lie on top of another," said Ms Ogwal, the leader of Uganda's delegation to the continental Parliament.
Ogwal's resolution failed:
South African parliamentary member Santosh Vanita Kalyan says the resolution that Uganda is calling for, is "bizarre."

Kalian went further to say: "It will never pass in this parliament, especially from members like us who feel that the rights of all should be respected."

Also making their point across, Namibian member of parliament Peter Katjavivi said: "If that is acceptable to a particular member state, let it be." But Katjavivi was quick to point out that such a resolution "should never be made a continental-wide affair. We should respect laws as they affect individual countries", he went on to say.
Here is SABC television's report: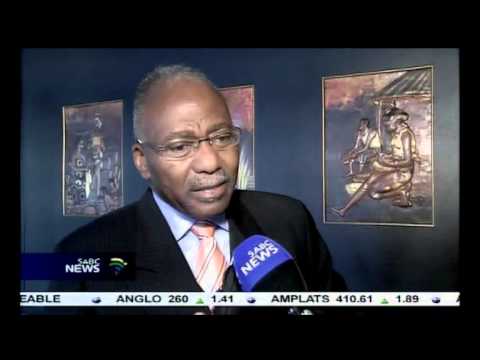 Another Ex-Gay Ministry Attempts Stealth Mode
Jim Burroway
February 6th, 2012
A South African affiliate of Richard Cohen's International Healing Foundation is the latest ex-gay ministry to attempt a "pro-gay" cover to hide its real anti-gay agenda. Last week, International Healing Foundation (SA) sent the following announcement out to its email list:
New Living Way Ministry is a Non Profit Company and an interdenominational Christian organization that serves and reaches out in love to the gay community and their loved ones. Our vision is to have a care centre from where we will serve those suffering with HIV and AIDS, and where a residential program will cater for people with unwanted same-sex attraction. Temporary accommodation is envisioned for men and woman who are homeless and destitute due to a variety of circumstances, and those involved in prostitution are also close to our hearts to be reached out to. A chapel on the premises will enable us to meet some of the spiritual needs of those we are serving. We believe in serving a person as a whole – spirit, soul and body and will provide the necessary means to do so.

Being also an educational and counselling organization, we endeavour to empower men, women, and children to heal from past and present wounds, releasing them to live a powerful life, and to fulfil their destiny. We also aim at educating the religious and secular communities about same-sex attraction and early intervention. We work to promote healthy individuals and relationships, healing communities, families, and churches.

We value the right of individuals to live life as they desire, and love and accept them just as they are. We will accompany everyone on their journey to wholeness and affirm their right of self-determination, self-acceptance, and self-discovery, while respecting their faith and values and how it might impact their choices.

Not being ignorant of the fact that some terms like "homosexual," "homosexual community," "homosexual lifestyle" or "he is a homosexual," etc. might be offensive to some readers, I want to highlight that it is not our intention to offend anybody, should such terms be found on this website. Because our articles are obtained from many different sources, it's not always possible to avoid these terms. However, please know that it is not used with malicious intent.

As followers of Christ, it is appropriate for us at New Living way Ministry to repent and ask the gay community for forgiveness for the way individual Christians and Christian organizations have often treated you. We publicly apologize to those of you within the Gay community for the hate you have felt and experienced from the Christian community. That has been our sin against you, and we ask for your forgiveness. We want you to know that you matter to us and you matter to God. God loves you, He cares about you, and He has a plan for your life.
Nice words, although the third paragraph is puzzling. It's obviously written by someone who has no idea how to actually talk to the gay community. The nice words however fall apart with just a couple of easy clicks on New Living Way's newly announced web site. The site's sidebar is loaded with anti-gay propaganda, including NARTH co-founder Charles Socarides's myopic "Removal of Homosexuality from the DSM III," an unsigned "Homosexuality and Psychiatry: Homosexuality is Very Abnormal Behaviour!", the typical anti-gay treatment of "The Kirk & Madsen Manifesto – After the Ball", and the list of "Other Resources" which firmly shows where New Living Way Ministry is headed.
Last October, Richard Cohen tried a similar stunt here in the U.S. where he tried a similarly cynical "apology" with an announcement of a supposedly new face for his International Healing Foundation. As with New Living Way Ministry, Cohen couldn't be bothered to do much to update his website to reflect his supposedly newfound "gay-supportive" stance.  Just a few clicks around his web site — now at comingoutloved.com — shows that he is still peddling his unique brand of ex-gay messages, including his 2007 book Gay Children, Straight Parents which includes a twelve-step cure-the-gay program — complete with his controversial hugging therapy — to supposedly turn gay children straight.
Thabo Mbeki Likens Uganda's Anti-Homosexuality Bill to Apartheid Policies
Jim Burroway
January 23rd, 2012
Former South African president Thabo Mbeki was in Uganda to speak at a forum at Makerere Univesity about post-cold war Africa when law professor Sylvia Tamale, an opponent of the proposed Anti-Homosexuality Bill, asked him what he would say to Ugandan M.P. David Bahati, the bill's sponsor. "I would say to the MP; sexual preferences are a private matter," said Mr Mbeki. "I don't think it is a matter of the state to intervene." He then drew a line between the kind fo state oppression the bill represents and governmental policies of South Africa's Apartheid government:
Mr Mbeki said apartheid South Africa prohibited sexual relations "across the colour line" aided by The Immorality Act which handed the police legal ground to raid "people's bedrooms" before dragging them to court for prosecution.

"I mean what would you want? It doesn't make sense at all. That is what I would say to the MP. What two consenting adults do is really not the matter of law," he said.
Press Coverage of Obama's LGBT Human Rights Policy Was Muted
Jim Burroway
December 7th, 2011
ThinkProgress found that yesterday's announcements by the Obama Administration that American international agencies would use their resources to promote human rights for LGBT people worldwide was barely mentioned on American television. It's getting a bit more play in the newspapers, but since fewer people are getting their news from newspapers, I wonder whether this is something that has, so far, slipped right past most Americans as they go about their days.
In Africa as well, yesterday's announcement has been met mostly with silence  so far, although it generally takes a day or two before stories like this percolate through the press. Neither Uganda's independent Daily Monitor nor the pro-government New Vision mentioned the story, although Daily Monitor does cover a talk by U.S. Ambassador Jerry Lanier urging Uganda to stand on its own economically, citing hard economic times in the U.S. which may result in lower levels of aid. Kenya's Daily Nation, which is owned by the same media company as Uganda's Daily Monitor, also didn't cover the story. Neither did The Standard.
In Nigeria, where the country's Senate recently passed a bill which would impose prison sentences for gay relationships and LGBT advocacy, a quick look at the Nigerian Tribune, Daily Sun, Vanguard, and Guardian revealed no mention of the story. The Nation carried a brief mention of Secretary of State Hillary Clinton's speech in Geneva. That story was pretty straightforward and was limited to quotes from Clinton's speech. Punch, which I suspect may be a tabloid, although it's articles are much more "newsy" than a typical tabloid, carried more thorough coverage of the Obama Administration's policy, which Punch said "signposted the likelihood of a diplomatic showdown between Nigeria and the US, against the backdrop of last week's passage of an anti-LGBT bill by the Senate."  Punch asked Bola Akinterinwa of the Nigerian Institute of International Affairs how the new initiative might affect diplomatic relations between the U.S. and Nigeria. Here's Punch's description of that exchange:
He described the bill as part of the country's 'municipal law' which he said was different from international law.

According him, the municipal laws of a country are meant to be obeyed by all agencies and persons residing in the country where such laws are in operation. He said anybody, including foreign envoys, who contravenes the municipal laws can be convicted.

He said, "There is no problem there at all. First of all America has laws, Nigeria has laws. Those laws constitute what they call municipal laws. Municipal laws are quite different from international laws. International laws are also referred to as law of nations. The International law is the one governing all the nations of the world, whereas the municiapal laws govern the affairs of each country.

"If Obama is asking US agencies to promote gay rights or lesbian rights, they can do so. There is no problem as long as they will not infringe on the municipal law of their host countries. If they do, they will be tried based on the municipal law and they will be guilty."
Senate leader Victor Ndoma-Egba also declared, "Nigeria is an independent nation; we are a sovereign state. We have our own values. We are not going to tie our indigenous values with the values to other nations." He added, "How many states in the US have legalised same sex marriage? Why can't they start from inside their own country before going out to other countries?"
In Malawi, which gained international attention when they convicted and later pardoned a same-sex couple for undergoing a traditional engagement ceremony, The Nyasa Times covered the story with a provocative photo of a "lesbian kiss." Malawi has already suffered a cut in British aid last summer over a diplomatic row when the British ambassador criticized Malawi President Bingu wa Mutharika for his increasingly autocratic actions. The Nyasa Times said that the Malawi President "defends Malawi laws for the criminalisation of sexual orientation when he adopted Zimbabwean President  Robert Mugabe's lingo, describing gays as worse than dogs."
The Times in Johannesburg carried a very comprehensive story in its paper this morning, including quotes from Truth Wins Out's Wayne Besen and other U.S. LGBT advocates.
LA Times "corrective rape" article
Timothy Kincaid
May 31st, 2011
South Africa is a nation with a foot in both the future and the past. With marriage equality and protections for gay people in the constitution, it is a lesson to its neighbors. But outside of the major cities, gay people suffer the same threats and indignities as most elsewhere on the continent.
Robyn Dixon, writing for the LA Times, draws attention to the "corrective rape" of lesbians that is often found in the township.
In South African townships there's a crime dubbed "corrective rape," rape to "cure" lesbians, and sometimes gay men and transsexuals. They are told they are being taught a lesson: how to be a real woman or man, survivors say.

"They say, 'We'll sort you out. At the end of the day, you are a woman. You have to find a man.' They feel that being gay is not African and we are bringing another culture to the community," says Ntsupe Mohapi, 38, a gay activist in Kwa-Thema who has been threatened and taunted, but not attacked.
(Note: Dixon – like most press coverage – errs in a mention about the Uganda Anti-Homosexuality Bill.)
South African DJ's reportedly suspended for playing Ssempa tapes
Timothy Kincaid
July 7th, 2010
YFM is a youth oriented Johannesburg radio station which predominantly plays Hip-Hop, house, kwaito, and R&B music, with about 20% of airtime is dedicated to talk formats on topics of interest to young South Africans.
The Sunday Times (of Johannesburg) is reporting that two disc jockeys have been suspended for playing recordings of Uganda's Martin Ssempa's homophobic ranting.
YFM will have to face a tribunal of the Broadcasting Complaints Commission tomorrow because a listener has complained about the "hate speech" that Mukwevho – best known as MacG – was "promoting" when he played the recording on his MacG Unleashed show.

After playing the clip, Mukwevho poked fun at a gay colleague on air, repeating some of Ssempa's bizarre and unprintable statements.

The unnamed listener wrote that Mukwevho was "laughing hysterically".
Also under scrutiny is DJ Mpho Maboi, who played the clip previously.
It is difficult to say at this time and distance if the DJ's were behaving in a homophobic way or if they were mocking Ssempa's assertions in a manner similar to the Eat Da Poo Poo satire. They will answer to a tribunal on Friday.
UPDATE: From MambaOnline
On Tuesday, Mukwevho apologised for the furore on Twitter: "I'd like to profusely apologise to everyone I offended during my show last month when I made reference to homosexuality. Sincere apologies," said the DJ.
African Newspaper Roundup: Homosexuality Not A Western Import, and Other "Horrors and Revulsions"
Jim Burroway
May 26th, 2010
When straight African writers offer opinions that homosexuality should not be harshly condemned, they are often constrained to politely concede the widespread condemnation of LGBT people throughout Africa. And part of the typical formula is to register their own personal disgust over the idea of gay sex. Janet Otieno, writing for the online Africa Review out of Kenya avoids the latter part of the formula and counters the oft-told argument that homosexuality is an un-African western import. Not true, she says:
Further evidence for the existence of homosexuality is that pre-colonial African ethnic groups ascribed tribal classifications to gay people.

Certain tribes in pre-colonial Burkina Faso and South Africa regarded lesbians as astrologers and traditional healers, while a number of tribal groups in Cameroon and Gabon believed homosexuality had a medicinal effect.

In pre-colonial Benin, homosexuality was viewed as a boyhood phase that males passed through and eventually grew out of according to Zimbabwean Standard newspaper.

The Egyptian Pharaoh Akhenaten and his lover Smenkhkare were also documented as male couple in history. Their homosexuality does not seem to have bothered Akhenaten's contemporaries, but his challenge to the clergy brought his downfall.
She then goes briefly goes into the nature-nurture debate, and in her discussion of the importance of sex education in the home, it's hard to know where she stands on that issue — or for homosexuality in general, although the calm tone of the article carefully hints at her tacit support for LGBT people. That tacit support becomes overt in her penultimate paragraph:
Such individual formation within the family means that sex education is indistinguishable from religious and moral development in other virtues such as temperance, fortitude, and prudence.

Africans should therefore not afford themselves the luxury of being hateful and intolerant to this particular group.

Whether Africa will face up the reality and accept homosexuals, or uphold its traditional values, remains to be seen as the debate rages on.
This piece contrasts very sharply from another op-ed that ran in Kenya's Daily Nation today with the title, "Homosexuality is an abomination in the sight of God and man." Three guesses on which side of the fence Dorothy Kweyu sits on. But what makes this piece interesting is that Kweyu reveals that as the Daily Nation's Revise Editor, she contributed to a relatively positive article by Emeka-Mayaka Gekara which ran last week about LGBT Christians in Kenya who worship privately at a Nairobi branch of the Metropolitan Community Church.
I guess that article left both of them exposed to suspicions that they both endorsed LGBT equality, even though Kweyu's name is not mentioned in the article. But to settle any confusion the mere presence of the report may have raised, Kweyu saw a burning need to set the record straight:
It occurred to me that as a mother and a Christian, I would be failing in my responsibilities, albeit as a layperson, if I did not express the utter horror and revulsion that was mine at reading such brazen affirmation of an evil. I can, therefore, confirm that my revision task was as "unenviable" as was the writer's — something you do because you have no option; it's all in a day's work.
Electric Shock Therapist Arrested in Canada
Jim Burroway
March 27th, 2010
At one time, a relatively common method to try to "cure" gay people was to administer painful electric shock aversion therapy. This barbaric method was first used against gay men in 1935, and it continued, by some reports, up through the 1980's. NARTH recently issued a report defending reparative and other conversion therapies which cited dozens of papers touting the benefits of aversion therapy.
By the 1980's, most efforts to "cure" homosexuality using the barbaric and punitive method had largely come to an end. But not everywhere. It was still employed in apartheid South Africa right up until the fall of the regime, and one of the notorious practitioners was Dr. Aubry Levin. He was so famous for his use of electric shock therapy that he was known as "Dr. Shock":
Among the allegations levelled at Levin was that he used severe electric shocks as part of "aversion therapy" that was supposed to "cure" homosexuals. "Political deviants" who refused to bear arms in the apartheid forces were also referred to Levin, who commanded the major psychiatric wing of the military hospital at Voortrekkerhoogte in Pretoria and rose to become the apartheid government's head of mental health.
Levin fled South Africa just before its transition to democracy, and settled in Calgary where he became a Canadian citizen. He refused to testify before the Truth and Reconciliation Commission where it was alleged he had been guilty of gross human rights abuses. Once settled in Canada, Levin became an expert witness, performing court-ordered psychiatric assessments of convicted offenders awaiting sentence.
This past Tuesday, Levin was arrested and charged with sexual assault by Calgary police after a 36-year-old former patient alleged he was abused while under the doctor's care. The patient reportedly had made complaints before, but couldn't get authorities to believe him. The break came when the patient went to an appointment with a hidden camera in order to obtain evidence.
So far, it is unclear how many patients Levin handled under the courts. Police are reviewing current and past cases now, looking for further evidence of abuse. He was suspended by the College of Physicians and Surgeons of Alberta the previous Friday when the allegations first surfaced, which means that he can no longer practice in that province.
Levin is listed as a clinical professor in the psychiatry department at the University of Calgary, but the Calgary Herald reports that University officials say he is no longer teaching.
Levin will appear in Provincial Court on April 8.
"Un-African" Homosexuality?
Jim Burroway
January 10th, 2010
Many of those behind Uganda's proposed Anti-Homosexuality Bill complain that homosexuality is a foreign import, despite the ironic fact that it was Europeans who imposed bans on homosexuality on their African colonies — and despite the huge impetus given the current drive to legislate LGBT people out of existence by three American anti-gay extremists. The idea of homosexuality being somehow "un-African" is widely believed, despite being ignorant nonesense. Douglas Foster, writing for the Los Angeles Times, provides proof of that from his visits to a Johannesburg, South Africa gay nightclub which served as a haven for Africa's gay diaspora:
To get to Simply Blue's curved bar and large dance floor, patrons had to climb a long flight of stairs and go through a security pat-down. You could always spot newcomers because they usually sat off to the side in the shadows, on broken-down couches, their eyes wide and jaws slack. Many of them literally had had the idea beaten into them that they were part of a cursed, despicable, tiny minority.

There was the middle-aged man from Zimbabwe, formerly married, whose brother had plotted to have him killed because of the shame he'd brought to his family when he'd switched to dating men. There was a young Nigerian who lingered on the sidelines for weeks before inching out onto the dance floor, but then moved in an explosion of long-suppressed joy at finding himself dancing in public across from another man. I met an older fellow, a soft-spoken farmer from Uganda who'd raised his children before leaving his home, his wife and his country. He'd finally decided he couldn't live to the end of his life without having the chance to express his truest self.
[Hat tip: BTB reader Regan DuCasse]
Click here to see BTB\'s complete coverage of the past year's anti-gay developments in Uganda.