Gay, Pro-Gay Candidates Win Big
Jim Burroway
November 9th, 2011
Yesterday was a very good day for gay and -pro-gay candidates throughout the country. Here is a wrap-up. Please let me know what else is out there in the comments.
NOM Loses Big: Same-sex marriage remains secure in Iowa as Liz Mathis won big, 56-44%, over her NOM-backed opponent, Cindy Golding, in a special election for the Iowa state Senate. The National Organization for Marriage threw about $40,000 toward their failed attempt to elect Golding by making same-sex marriage an issue in the race. But soon after it was clear Golding lost, NOM's cultural director Thomas Peters tweeted: "That's what happens when a state GOP nominates a weak candidate." Wow. Talk about your fair weather friends.
Virginia's First: Adam Ebbin became the first openly gay state senator in Virginia after defeating his Republican challenger by a margin of 64-35%. His district, which is solidly Democratic, includes parts of Alexandria, Arlington, and Fairfax counties.
First Openly Gay, African-American Republican Mayor: At least that's what we think happened when Bruce Harris was elected mayor of Chatham Borough, New Jersey.
Charlotte's First: LaWana Mayfield became the first openly gay city council member as part of a Democratic landslide in North Carolina's largest city. North Carolina, which will see a marriage amendment on the ballot next year, saw a number of other LGBT victories:
Chapel Hill Mayor Mark Kleinschmidt won re-election with 78% of the vote.
Lee Storrow, a gay 22-year-old UNC grad won his race for a seat on the Chapel Hill city council.
Carrboro incumbent Alderwoman Lydia Lavelle was re-elected to another term for city council.
Cincinnati's First: Chis Seelbach became the first openly gay city council member. He worked in 2004 to help defeat Article XII in the city charter which banned anti-discrimination ordinances for gay people.
Indianapolis's First: Zach Adamson became the first openly gay city council member. S
Missoula's First: Caitlin Copple became the first openly gay city council member. She defeated one of only two city council members who voted against the city's anti-discrimination ordinance in 2010, which made Missoula the first city in Montana to provide discrimination protections in housing and employment regardless of sexual orientation or gender identity.
Youngest Mayor: Alex Morse, 22, beat incumbent mayor Mary Pluta in Holyoke, Massachusetts, to become the nation's youngest mayor.
Houston Re-elects: Mayor Annise Parker was re-elected with more than 50% of the vote, a margin which allows her to avoid a run-off. Mike Laster also became the first openly gay member of Houston's city council.
Traverse City Supports Anti-Discrimination Ordinance: Voters in Traverse City, Michigan voted by a 2-to-1 margin to keep an anti-discrimination ordinance.  The vote came more than a year after Traverse City adopted the ordinance to prevent discrimination against gays in employment, housing and other areas. Opponents of the measure collected signatures to place a referendum for repeal on the ballot.
And on a final note, there were a number of gains in school board elections around the country which I didn't cover, but I would like to point one out anyway: Daniel Hernandez, Jr., Rep. Gabrielle Gifford's openly gay intern, was elected to as seat on the board of the Sunnyside Unified School District in Tuscon's south side. Hernandez was one of the recognized heros during the January shooting at a Northwest side Safeway which killed  six and critically injured Rep. Giffords. And on a more personal note, I couldn't be happier about the stunning news that Arizona Senate President Russell Pearce, architect of infamous anti-immigrant S.B. 1070 which was later found unconstitutional, was ousted by voters in favor of a political newcomer in Mesa.
GOP Pols Appear In "It Gets Better" Video
Jim Burroway
October 25th, 2011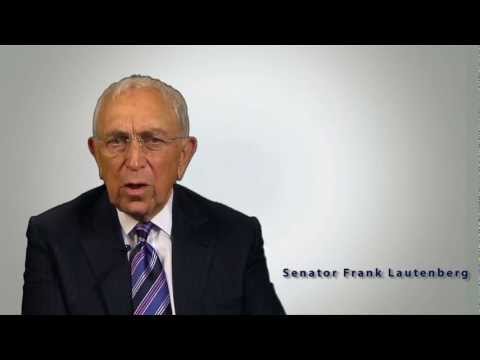 Last July when the entire Massachusetts congressional delegation — with the exception of lone Republican Sen. Scott Brown — released an "It Gets Better" video, Dan Savage noticed the conspicuous omission. "Not a single GOP elected official can bring himself or herself to make a video, or participate in the creation of one," he wrote at the time. I thought that couldn't be true, and I challenged our readers to find that GOP elected official. You couldn't.
Now, happily, that is corrected. Ten our of the fifteen-members New Jersey congressional delegation, including three Republicans, have issued a video for the "It Gets Better" campaign. Zach Ford reminds us that the three Republicans, Reps. Leonard Lance, Frank LoBiondo, and Jon Runyan, are not pro-gay by any means — two of them voted against DADT repeal, all three support DOMA, and none have supported legislation that might actually make things better for gay people  – this nevertheless is clearly a step in the right direction, and the three Congressmen are to be commended for finally making the right move.
Christie on gays, sin, and civil unions
Timothy Kincaid
June 15th, 2011
I may have misjudged Chris Christie when he won the Republican nomination for Governor of New Jersey:
Christie is no friend of our community.
Statements he has now made to Piers Morgan suggest a man who is less antagonistic than I presumed.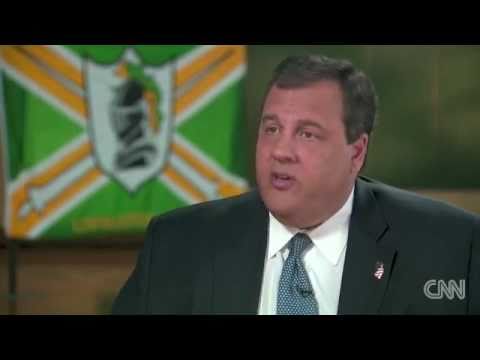 While this is still a position that is a disappointment for New Jersey, where marriage seemed a likelihood a few years ago, I'm sure there are plenty of gay folk who would happily trade their governor for him.
What is interesting about this interview is that Christie felt no need to note that his view was "perhaps in disagreement with others in the party" nor did Morgan seem shocked by the "liberal" stance. And this bodes well for the future of our rights. While the current batch of clowns dancing around the calliope hoping to get the privilege of losing to Obama in 2012 are all dedicated to heterosexual supremacy, Christie's position gives recognition – and permission – to the growing number of Republican politicians who are abandoning the rhetoric of sin.
Couple recognition, state by state
Timothy Kincaid
December 1st, 2010
Upon the governor's signature, Illinois will become the second state that is currently offering civil unions to same-sex couples. The status of the various recognition mechanisms is as follows:

Marriage on the same terms as heterosexual marriage – 5.1% of US Population:
Massachusetts
Connecticut
Iowa
Vermont
New Hampshire
District of Columbia

Civil Unions – a rights except the name – 7.1% of US Population:
New Jersey
Illinois
Domestic Partnerships will all the rights except the name – 16.3% of US Population
California
Oregon
Washington
Nevada
Limited recognition of same-sex couples – 6.2% of US Population
Hawaii – Reciprocal Benefits
Colorado – Reciprocal Benefits
Wisconsin – Domestic Partnerships
Maine – Domestic Partnerships
Maryland – Domestic Partnerships
In addition, the states of Maryland and New York (6.4% of US Population) will give full recognition to same-sex marriages conducted where legal. Rhode Island may possibly do so also (it's a bit uncertain) and offers unregistered Domestic Partnerships with a scant handful of rights.
Also, there are dozens of cities offer some form of recognition and protection for same-sex couples.
ABC News: New Jersey Prosecuters Considering Hate Crime Charges
Jim Burroway
October 1st, 2010
ABC's Good Morning America is reporting that New Jersey prosecutors investigating Tyler Clementi's suicide are considering adding hate crime charges against Dharun Ravi and Molly Wei, who have been charged with violating Tyler's privacy after livestreaming video of Tyler's sexual encounter with another male without his knowledge.
According to ABC News, New Jersey's state law against "bias intimidation" makes it a criminal offense to invade someone's privacy because of sexual orientation. The word "because" may be the sticking point. The publicly released information available so far can easily point to this crime being motivated by other factors. Motivations of personal animus toward Tyler fit the evidence just as easily. So does the motivation to simply pull an idiotic and appalling "prank."
Either way, invasions of privacy are felony offenses. While references to Tyler's sexuality appear on tweets that Ravi posted to his Twitter account, none of them use anti-gay epithets or indicate overt hostility toward Tyler's sexuality — at least what we know so far of Ravi's postings so far. Demonstrating that Tyler was singled out specifically because of his sexuality in a court of law may prove difficult, unless prosecutors have found further evidence that they haven't made public yet.
Body Pulled From Hudson Identified As Tyler Clementi
Jim Burroway
September 30th, 2010
The New York Medical Examiner's office has confirmed that a body that was pulled from the Hudson River above the George Washington Bridge is that of Tyler Clementi:
Ellen Borakove, a spokeswoman for the New York City Medical Examiner's office, said the death was ruled a suicide, with the cause listed as drowning, with blunt impact injuries.
Tyler, an eitheen-year-old Rutgers freshman, jumped off the George Washington Bridge after his sexual encounter with another male student was livestreamed on the Internet without his knowledge by his roommate. Police have charged the roommate, Dharan Ravi, and another freshman, Molly Wei with several counts of violating Tyler's privacy. They face up to five years' imprisonment for each count.
Tyler Clementi May Have Reached Out To Gay Website For Advice Before Committing Suicide
Jim Burroway
September 30th, 2010
Gawker has found some posts from a forum at justusboys.com (registration required) written by someone with the handle of "cit2mo," who describes a situation remarkably similar to Tyler Clementi, the Rutgers freshman who committed suicide after his roommate surreptitiously videoed him having sex with another man and broadcasted it on the Internet. The emails are dated September 21 through the early morning of September 22, the day Tyler jumped off the George Washington Bridge.
In the first email on the morning of September 21, "cit2mo" writes:
so the other night I had a guy over. I talked to my roommate that afternoon and he had said it would be fine w/him. I checked his twitter today. he tweeted that I was using the room (which is obnoxious enough), AND that he went into somebody else's room and remotely turned on his webcam and saw me makeing out with a guy. given the angle of the webcam I can be confident that that was all he could have seen.
A couple hours later, "cit2mo" comes back again:
and so I feel like it was "look at what a fag my roommate is"
–other people have commented on his profile with things like "how did you manage to go back in there?" are you okay?"

and the fact that the people he was with saw my making out with a guy as the scandal whereas i mean come on…he was SPYING ON ME….do they see nothing wrong with this?
In this post, "cit2mo" said that he decided to fill out a room change request form, but noted that changes were not guaranteed.  Later that evening "cit2mo" responds to a suggesting that the spying could be against school policy. "cit2mo confirms that he has found the policy and that anyone who violates it could be expelled. But he takes little comfort in that:
the only things is…there are too many 'could's ….the fact that he didn't ACTUALLY record me (to my knowledge) and the fact that the shool really prolly won't du much of anything…
"cit2mo" then says he will speak to his Residential Adviser. It appears at this time he hasn't actually spoken to anyone at the university yet. A few hours later, "cit2mo" posts again:
so I wanted to have the guy over again.

I texted roomie around 7 asking for the room later tonight and he said it was fine.

when I got back to the room I instantly noticed he had turned the webcam toward my bed. And he had posted online again….saying…."anyone want a free show just video chat me tonight"…or something similar to that….

soooo after that…..

I ran to the nearest RA and set this thing in motion…..
we'll see what happens……

I haven't even seen my roommate since sunday when i was asking for the room the first time…and him doing it gain just set me off….so talking to him just didn't seem like an option….

meanwhile I turned off and unplugged his computer, went crazt looking for the other hidden cams….and then had a great time.
All of this corresponds roughly to the tweets from Clementi's roommate, Dharun Ravi, who with Molly Wei, have been arrested and charged with invasion of privacy.
"cit2mo's" last post is early on the morning of September 22, after he had spoken to the RA:
he seemed to take it seriously…
he asked me to email him a written paragraph about what exactly happened…
I emailed it to him, and to two people above him….
That was early Wednesday morning. "cit2mo's" posts seemed very calm and rational.  Tyler jumped off the George Washington Bridge at about 9:00 that evening. If "cit2mo" is Tyler — and it seems very likely — then that still leaves an almost fifteen hour gap where we don't know what happened. Did he receive a message from the university that he interpreted as hopeless? Did the tauntings increase to an unbearable scale? I imagine police investigators will be looking into all of these possibilities and more.
Tyler Clementi's Circle of Abusers Widen
Jim Burroway
September 29th, 2010
The Daily Beast sheds some more light into the harassment that Rutgers University freshman Tyler Clementi likely suffered in the days leading to his suicide. Tyler committed suicide after his roommate broadcast video over the Internet of him having a sexual encounter with another man. Tyler's roommate, Dharun Ravi, announced those broadcasts via Twitter:
Three days before Clementi jumped off the George Washington Bridge, known by police as "surefire" for suicides, Ravi had tweeted, "Roommate asked for the room till midnight. I went into molly's room and turned on my webcam. I saw him making out with a dude. Yay." Although the feed has been deleted, caches turned up the roll. On Sept. 22, Ravi tweeted, "Anyone with iChat, I dare you to video chat me between the hours of 9:30 and 12. Yes it's happening again." That was the night Clementi was last heard from.

While Ravi and Wei purged their Twitter feeds, their friends did not. Ravi's friend from high school and fellow Rutgers student Nikhil Mashettiwar tweeted to his friend on Sept. 20, "we should get our roommates together." The day after Clementi apparently killed himself, Mashettiwar tweeted, "Gay kid in class: i hate when i like have to repeat myself." Mashettiwar did not respond to requests for comment about his tweets and deleted his Twitter feed within an hour of being contacted.
How many others were in on the "joke"? Ravi's Twitter feed reportedly had 150 followers.
Ravi and Molly Wei have been charged with invasion of privacy and face up to five years' imprisonment. Meanwhile, the body of a red-headed young man wearing an orange watch has been recovered from the Hudson River this afternoon. Authorities believe it to be Tyler's body, but are awaiting confirmation from the New York Medical Examiner.
ABC News Covers Recent Suicides
Jim Burroway
September 29th, 2010
Here is ABC New's extra web coverage of Dan Savage's YouTube project, "It Gets Better":
And speaking of "It Get's Better," here's another contribution from a Muslim gay teen. He grew up in a Shia Pakistani family, and he says to hang in there. It Gets Better:
Tyler Clementi's Final Facebook Status: "Jumping off the gw bridge sorry"
Jim Burroway
September 29th, 2010
Tyler Clementi, the eighteen-year-old Rutgers freshman who committed suicide after his roommate broadcast hidden camera videos on the Internet of Tyler having a sexual encounter in his dorm room, had changed his Facebook status to "Jumping off the gw bridge sorry" on Wednesday, September 22. Witnesses saw someone jump off of the George Washington Bridge on Wednesday evening at about 9:00 pm. Police found his wallet with his driver's license and Rutgers I.D. on the bridge's walkway, and his car, computer and cell phone were found nearby.
It has been a week since Tyler's suicide, and his body had not been found. The New York Times tonight however is reporting that police say they have found the body of a young man in the Hudson River north of the bridge and were trying to identify it.
Tyler's roommate, Dharun Ravi, and fellow Rutgers freshman, Molly Wei, have each been charged with two counts of invasion of privacy. Authorities charge that they used a hidden webcam to live stream a sexual encounter between Tyler and another man. Ravi had alerted people to the live stream via a Twitter post on September 19, saying "Roommate asked for the room till midnight. I went into molly's room and turned on my webcam. I saw him making out with a dude. Yay."
Ravi was charged with two additional counts of invasion of privacy for trying to set up another surreptitious broadcast on September 21, the day before Tyler's suicide. He announced that attempt again on his Twitter feed, saying ""Anyone with iChat, I dare you to video chat me between the hours of 9:30 and 12. Yes it's happening again." That second attempt was unsuccessful. Ravi's Twitter feed, which had 150 followers, has since been taken down.
Ravi surrendered to police on Tuesday and was released on $25,000 bail. Wei, who turned herself in on Monday, has been released on her own recognizance. Ravi and Wei both had been classmates together in high school. They now face up to five years imprisonment for each count.
The New York Times notes that Tyler's death, in addition to the horrendous tragedy that it is, also represents a cruel irony:
The timing of the news was almost uncanny, coinciding with the start of "Project Civility" at Rutgers, the state university of New Jersey. Long in the planning, the campaign will involve panel discussions, lectures, workshops and other events intended to raise awareness about the importance of respect, compassion and courtesy in everyday interactions.

Events scheduled for this fall include a workshop for students and administrators on residential life on campus, called "Respect Resides at Rutgers," and a panel discussion titled "Uncivil Gadgets? Changing Technologies and Civil Behavior."
Tyler was an accomplished violinist who was attending Rutgers on a college scholarship from the Ridgewood Symphony Orchestra for his musicianship and leadership. His family released a statement earlier today:
"Tyler was a fine young man, and a distinguished musician. The family is heartbroken beyond words. They respectfully request that they be given time to grieve their great loss and that their privacy at this painful time be respected by all."
A memorial page for Tyler has been set up on Facebook. Nearly 6,000 people have joined the page as of 9:30 EST this evening.
Rutgers Student Commits Suicide Following Anti-Gay Harrassment
Jim Burroway
September 29th, 2010
It's not just high school kids being bullied and humiliated to their deaths:
A Rutgers University freshman killed himself after two classmates used a hidden dorm room camera to splash his sex life across the internet, sources told the Daily News.

A distraught Tyler Clementi, 18, left his wallet on the George Washington Bridge before plunging to his death in the Hudson River last Wednesday, sources said.

A Twitter post from one of the students accused of streaming the sexual encounter live on the internet indicated Clementi, a renowned high school violinist, was with another man.

"Roommate asked for the room till midnight," read the post from Dharun Ravi, 18. "I went into Molly's room and turned on my webcam. I saw him making out with a dude. Yay."

The Twitter post went up Sept. 19 – three days before Clementi's suicide.
Ravi and another accomplice, Molly Wei, also 18, were charged with two counts each of invasion of privacy for the Sept. 19 livesreaming broadcast. Ravi was charged with two more counts for trying to arrange a second livestreamign session. New Jersey's privacy laws make it a crime to transmit or view images of nudity or sexual contact with an individual without that person's consent. Ravi and Wei both face up to five years' imprisonment for each count.
Advocates Protest NJ Library Censorship with Public Reading
Jim Burroway
August 4th, 2010
In a follow-up to last week's story about the Burlington County (New Jersey) Library System pulling the rare, out-of-print LGBT coming-out anthology Revolutionary Voices from its shelves while circumventing the normal review process, local LGBT advocates are responding vigorously to the action. The Register-News reports that local advocates are staging a public reading of Revolutionary Voices and are calling on both the public library and the Rancocas Valley Regional High School library (which removed the book earlier this year) to restore the book to its rightful place.
When asked by a local branch librarian why the book was being removed, library system director Gail Sweet called the book "child pornography." She now claims that the emails (PDF: 11 pages/296 KB) in which she said that was meant to be "facetious." If true, this means that she didn't take questions about the book's removal seriously. But that's only if it were true. All too often, any material that presents LGBT people in a neutral-to-positive light are tagged as "pornographic" by people with anti-gay animus. LGBT advocates vigorously challenge that label:
Melanie Yan, a North Hanover resident who graduated from Northern Burlington County Regional High School in June, is an actor with "Revolutionary Readings," a group dedicated to reading passages from the book aloud. She said she knows a number of people who fall under the LGBT (lesbian, gay, bisexual and transgender) umbrella and so takes the removal personally.

"I have to really, really feel strongly about not only the issue of censorship but homosexual rights and being able to express yourself through writing," she said.

"I think it's absolutely ridiculous they banned it for 'pornographic reasons' when every single piece that's read (in the show) is just so beautiful and so moving," she added. "Nothing about them can even be called pornographic for any reason."

Brandon Monokian is the group's founder and director. A graduate of RVRHS, he said he saw similar material in his time there and was upset the high school, and then the county, decided to remove this one book from their shelves. He said he thought it was targeted because it features LGBT content.
The group has established a web site, and the next readings are scheduled for Aug. 19 in Montclair and Aug. 22 in Lumberton. The ACLU is still evaluating the case and hasn't decided whether to act. Meanwhile, Sweet contends that while they "always willing to reconsider things," she called the library's attempt to withdraw the books without public notice "a nonevent that has become one."
Maybe Sweet will consider including the book in its annual display for Banned Books Week.
NJ Library Removes LGBT Book, Calling It "Child Pornography"
Jim Burroway
July 28th, 2010
The public library system for Burlington County, New Jersey, has ordered that all copies of Amy Sonnie's Revolutionary Voices: A Multicultural Queer Youth Anthology
, which the library director labeled as "child pornography," be removed from library shelves.
Library director Gail Sweet ordered the book's removal without having followed a formal book challenge process. Instead, she acted on an informal complaint from a member of the local chapter of Fox News commentator Glenn Beck's 9.12 Project. Emails (PDF: 11 pages/296 KB) obtained by American Civil Liberties Union of New Jersey show that the complaint was made by Project member Beverly Marinelli, who is also credited with persuading Rancocas Valley Regional High School to ban the same book in May.
The book, which Marinelli describes as "pervasively vulgar, obscene, and inappropriate," is a collection of essays by LGBT youth describing their struggles with coming out to themselves and their families. According to a description on Amazon.com:
While the work is wildly diverse (one of my favorites involves a mother who bakes a cake to help her queer daughter celebrate Ellen DeGeneres's coming-out), all of it speaks to the isolation and fear of being queer and young. A boy lies awake at night practicing to be more masculine. An intersexed gay boy comes out to his high school. A butch girl tells of years of daily bashing. Fear, though, is not the overriding emotional tone to this collection. The contributors exhibit a belief in themselves, a well-placed youthful confidence that speaks as loudly as the most poignant writing. Their determination to survive and thrive despite a homophobic society comes through loud and clear. It's the perfect antidote to adult cynicism about youth.
The School Library Journal reports that the Burlington County Library System has a formal process for removing books from the library:
BCLS's formal process for handling controversial materials, as found in documents obtained by the ACLU, states that patrons must fill out a Request for Reconsideration form, and then a "committee of staff selectors as designated by the Library Director will review the material in question."

…In the case of BCLS's removal of Revolutionary Voices, an informal, rather than formal written request appears to have been made. In addition, Sweet's email indicates that the committee was made up of her and one other person. Assistant director Margaret Delaney confirmed that she is the "Marge" mentioned in Sweet's email as also recommending the book's removal, but she's not allowed to talk about the situation.
A key player in circumventing the formal process appears to be Patrick Delany, a member of the library commission. He has also been identified by the National Coalition Against Censorship as being a member of the same local 9.12 group as Beverly Marinelli, the woman who lodged the informal complaint.
That informal complaint from Marinelli apparently went first to Delany. According to a letter dated March 16 (PDF: 480 KB/5 pages) from library Director Sweet to Marinelli, Sweet wrote that "Library Commissioner Patrick Delany indicated at our meeting this morning that you have contacted him with concerns about several books we have in the library system." Sweet also provided Marinelli with a copy of the Request for Reconsideration of Library Materials form and information on the formal process for requesting the removal of library material.
But it appears that the formal process was never followed. According to the emails obtained by the ACLU, Sweet wrote to Marinelli on April 27 that:
The Library Commissioners supported our staff recommendation to remove "Revolutionary Voices" from our shelves. As the copies that are checked out return, we will take them out of circulation.
On May 3, Sweet ordered that the the remaining copies should "totally disappear":
We need to pull "Revolutionary Voices" by Amy Sonnie from our shelves. There are still two requests. How can we grab the books so that they never, ever get back into ccirculation. [sic] Copies need to totally disappear (as in not a good idea to send copies to the book sale) .
A later email dated May 24 from Sweet to a branch librarian clarified that the commission "supported our decision," but "[t]here was no official challenge, no actual vote by the commissioners." When the same branch librarian asked why the book was being removed, Sweet responded on May 25 with a two-word email: "Child pornography."
Delany is also a committee member of the Lumberton Township Council in Burlington County. In the May 4 minutes (PDF: 4 pages/32 KB), Delany and another official planned to meet with officials from Rancocas Valley Regional High School that same evening. The purpose of Delany's attendance at that meeting isn't stated, but May 4 also happens to coincide with the school board's decision (PDF: 160 KB/19 pages) to remove Revolutionary Voices from the school library by a unanimous vote (with one abstention).  Two weeks later, the Township government approved an appropriation for the high school's 2010-2011 budget (PDF: 36KB/5 pages). All of this was concurrent with the public library's removal of Revolutionary Voices. Messages obtained by the ACLU from the school district (PDF: 164 KB/3 pages) indicate that "the 9-12 group will eventually visit every HS in [the] county."
Beverly Marinelli, it turns out, had also served as a Lumberton Township Committeewoman from 2005 to 2008, while Delany was the township's mayor. Delany endorsed Marinelli during the 2005 election. Marinelli has also been active in the tea party movement.
UPDATE:
[Timothy:] An article in the Philadelphia Inquirer provides the motivation for Marinelli's request:
The path to the book's ban at Rancocas Valley began last year when Beverly Marinelli, a widely known activist in Lumberton who joined 9.12 last year, was poking around online and found a list of books recommended by the Gay, Lesbian and Straight Education Network.

"We decided to see if these books were here, and, lo and behold, they were," Marinelli said. "There's stuff that's appropriate for children and stuff that's not. People wish to distract from the real issue by going into the 9.12 thing."
It would appear that Marinelli's objections lie entirely in her anti-gay prejudice.
Crazy Rabbis in New Jersey
Timothy Kincaid
July 20th, 2010
A few Orthodox rabbis participated in the National Organization for Marriage's rally in New Jersey. And they had some rather peculiar points to make.
One sign reads:
G-D'S COMMANDS ARE JUST, FAIR
AND POSSIBLE TO COMPLY WITH:
Sodomy causes others to sin, diseases and misbehavior.
The resulting high costs are crippling the economy.
Every human being is obligated to control his physical desire.
RATHER HEAL YOURSELVES & ENJOY LIFE A LOT BETTER!
Ah, wackadoodlery. The traditional circus song flitted through my head as I tried to figure out how sodomy causes others to sin or how it's crippling the economy.
The other sign fails the tiny print rule but seems to be making the same argument that we hear from the "America is a Christian Nation" crowd.
p.s. Hey, kid, knock of that misbehavior.
NOM Fails in Trenton
Timothy Kincaid
July 20th, 2010
I was joking when I showed the picture of the empty square in Trenton, New Jersey. But, as it turns out, not by much. Here's the real turnout:
Brian Brown's latest letter to his supporters ended with "Our movement is growing. We're in Trenton today, where we're looking forward to an even bigger crowd." Perhaps he was overly optimistic. I count 63 folks in this rally (and that includes the camera crew and a few people who I think were just walking by) but there were also a half dozen Knights of Columbus behind the speakers. What do you bet Brian Brown claims "over 200″?
(Don't you just love the sign that says "Equality is 1 man + 1 woman". I see it as a cultural shift when they start acknowledging that equality is a concept worth adopting and then desperately try to come up with a way to claim the concept.)
In contrast, 158 marriage supporters showed up for a Townhall at the New Jersey State House. They presented real couples who are impacted by their inability to be legally married in the state.
Counter protesters did not directly confront NOM's Big Bus of Animus tour. (Courage Campaign)
Under direction from Garden State Equality, marriage supporters walked past the NOM rally into an annex building, passing by the small NOM rally attended by 48 people (that's a hand-count and it's probably 28 if you subtract NOM staff).

About 5 Garden State Equality volunteers stood 50 feet from the rally in an effort to defuse any potential confrontations between equality supporters and NOM supporters. As of 12:35 pm EST we have seen no major confrontations or incidents.
NOM's excellent turn-out in New Jersey
Timothy Kincaid
July 20th, 2010
Just kidding. This was before the rally.
I'll comment on the event once those who were present post their observations and pictures.
Nearly half of all Americans live where there is some recognition of same-sex couples
Timothy Kincaid
March 3rd, 2010
About 5.1% of Americans (15.5 million) live in areas in which same-sex marriages are legal and equal to opposite-sex marriages: Massachusetts, Connecticut, Iowa, Vermont, New Hampshire, and the District of Columbia.
Another 58.4 million (19.2%) live in states which have either civil unions or domestic partnerships that offer all the rights and protections of marriage without the name: California, New Jersey, Oregon, Nevada, and Washington. To that we can add two more states (New York and Maryland) in which the local state government will honor marriage occurring elsewhere and we have a total of 32.6% of Americans living with the rights and responsibilities of marriage available to their family.
There are also five states which recognize same-sex couples and offer them limited itemized rights. They are Hawaii, Colorado, Wisconsin, Maine, and Rhode Island and they add an additional 14.2 million Americans (4.7%).
But recognition does not stop there. There are dozens more counties and cities who provide what local recognition and benefits as they can, adding another 14.2 million local residents (4.7% of Americans) who can appreciate that their city officials see them as a couple. Local municipalities include the populations of Salt Lake City, UT; Phoeniz AZ; Tuscon AZ; Duluth, MN; Minneapolis, MN; St. Paul, MN; Lawrence, KS; Columbia, MO; Kansas City, MO; St. Lewis, MO; Ann Arbor, MI; Cook County, IL (Chicago); Urbana, IL; Cleveland, OH; Cleveland Heights, OH; Toledo, OH; Philadelphia, PA; Pittsburgh, PA; Harrisburg, PA; El Paso, TX; Travis County, TX (Austin); Eureka Springs, AK; New Orleans, LA; Carrboro, NC; Chapel Hill, NC; Clarke County, GA (Athens); Fulton County, GA (Atlanta); Broward County, FL (Fort Lauderdale); Key West, FL; Miami-Dade County, FL; and West Palm Beach, FL.
In total about 140 million Americans – about 46% of the nation's population – live where there is some form of official notice of same-sex couples. So NOM can proclaim "victory" when they have an election in California or Maine, but this ball is rolling and the momentum is in the direction of recognition.
Equality NJ is going back to court
Timothy Kincaid
January 7th, 2010
On October 25, 2006, the Supreme Court of the state of New Jersey unanimously found that the constitution of that state requires that same-sex couples be provided with all of the rights, benefits, and responsibilities as heterosexual married couples. But by a 4 to 3 split they allowed the state to determine the method by which to provide equality.
The state legislature opted the next month for civil unions.
However, civil unions have not provided New Jersey's same-sex couples with all of the rights, benefits and responsibilities as married couples. This was determined in a study and, more importantly, conceded during today's debate by the opponents of marriage equity.
So Equality New Jersey is going back to court to ask the Judiciary to force the legislature to provide full marriage. (Blue Jersey)
With today's vote in the state Senate, the New Jersey legislature defaulted on its constitutional obligation to provide same-sex couples in New Jersey equal protection, as unanimously mandated by the New Jersey Supreme Court in 2006. That's why we at Garden State Equality are here with our partner Lambda Legal, which has an extraordinary track record of advancing LGBT civil rights in the courts.

Now our organizations will announce major news. Our side is going back to court to win marriage equality.
Several of the senators who voted against marriage equality have pledged to "fix" civil unions. Marriage supporters doubt that separate but equal can be fixed.
If one of the four justices is convinced that only marriage can remedy the inequality, then marriage may come to New Jersey.
Marriage Equality Sleeps With the Fishes In NJ
Jim Burroway
January 7th, 2010
As Timothy reported, it's over for now.
New Jersey votes on marriage equality
Timothy Kincaid
January 7th, 2010
Today the full New Jersey Senate voted on a bill to provide the same legal protections, responsibilities, and recognition to same-sex couples that it offers to opposite-sex couples. As expected, the full Senate voted against marriage equality 20 – 14. To pass, the bill needed 21 votes, seven more than it received.
(for the record, Sen. Teresa Ruiz nearly brought me to tears)
What this means in practical terms is that New Jersey will not have marriage equality for the four (or eight) years of Chris Christie's governance. Or, I suppose, until two thirds of the senate is committed to marriage and can overturn a veto.
However, we finally have a tally of those who believe in equality under the law and those who believe that our lives, our relationships, and our citizenship are inferior to their own. I'll bring you the roll call once I know it.
It is quite likely that support for the idea of marriage in New Jersey will continue to grow. At some point I think it likely that the no vote of some Senators today will cost them their career.
Let's try and make that sooner rather than later.