Leader of Maine's Yes on 1 Campaign Admits to Lying
Jim Burroway
April 18th, 2011
A new documentary is due to be released this summer which goes behind the scenes of Maine's 2009 campaign to deny marriage equality for same-sex couples. Documentarians Joe Fox and James Nubile obtained permission to film both camps on the provision that the documentary not air until after the campaign was over. Now that it's due to air later this year, a trailer for Question One has been posted online, complete with a very candid admission from Yes on 1 campaign chairman Marc Mutty:
We use a lot of hyperbole and I think that's always dangerous," says Mutty during a Yes on 1 strategy session, at the time on leave from his job as public affairs director for the Roman Catholic Diocese of Maine.

"You know, we say things like 'Teachers will be forced to (teach same-sex marriage in schools)!' " he continues. "Well, that's not a completely accurate statement and we all know it isn't, you know?"

"No," interjects a woman off-camera. "We don't say that."

"Let's look back at our ads and see what we say," Mutty persists. "And I think we use hyperbole to the point where, you know, it's like 'Geez!'"
Mutty admitted that what they were doing was the equivalent of slamming people over the head with "a two-by-four with nails sticking out of it," adding, " it's the only thing we've got — it's the only way. That's the way campaigns work."
Mutty now regrets allowing the filming, worrying that "what impact it will have on my professional life remains to be seen."
Betsy Smith, the executive director of Equality Maine, summed it all up nicely by observing that opponents' religious motivations (McNutty was an official with the Roman Catholic Diocese of Maine) didn't translate into an ethical campaign:
Still, she said, "sometimes you want to believe that at least they believed in what they were saying. You want to believe that they feel so passionately about religion and tradition that the things they put out there, they believe, are true."

And now?

"It's striking to hear them say 'No, we knew all along that wasn't true,'" Smith said. "'We were just hitting people over the head with a two-by-four with nails because that's the only option we had.'"
Emrich rants about being connected to "kill gays" bill
Timothy Kincaid
December 11th, 2009
Bob Emrich, the leader of the Yes on 1 Campaign in Maine that blocked marriage equality from going into effect, is upset that "homosexual activists/bloggers" have reported that he sent out to his buddies a newspaper article which praised the Uganda "kill gays" bill. So he has sent out a new email to clarify his position (below the jump).
Well, actually, it's primary purpose is to rail against human rights, defend the "intentions" of those who wrote the "kill gays" bill, and accuse gay people of "say[ing] and repeat[ing] anything in order to promote homosexual behavior while denigrating anyone who dares disagree with them."
While Emrich says that he does not believe that gay people "should be punishable by death or life imprisonment", he clearly sympathizes with the motivations of the bill and equates consensual same-sex relationships (like those he opposed in Maine) with "sexual abuse of minors and disabled persons." It should also be noted that Emrich does not disavow the bill, his support for its intent and motivation, nor the criminalization of homosexuality in Uganda or the United States.
Emrich and his campaign have been quick to say anything to discredit, demean, and demonize gay individuals and couples. Yet when he is called on his distribution of an endorsement of evil, he wails and moans that he is a victim of an unwarranted attack.
Were we to adopt the tactics of Bob Emrich and Stand for Marriage Maine, we would use the following ad in the next election in which we are protecting ourselves from attack by anti-gay activists:
[Show anti-marriage ad]
Voiceover: Supporters of Proposition X tell you that they don't hate gay people, they just want to protect tradition. But opponents of marriage equality never seem to want to stop there.
[show picture of Bob Emrich]
This leader of the anti-gay campaign in Maine went to Uganda immediately after the vote. He came back and sent to all of his supporters a copy of an article which praised legislation in that nation that would punish gay people with a life sentence or with death.
[show picture of a noose]
He said there is an important lesson to learn from Uganda and asked how our culture – the American culture – has lost its way.
[show picture of anti-gay activists]
Although supporters of Propositions like Prop X try and talk about culture and tradition and children, their smiling faces hide a much more sinister agenda, a very un-American agenda.
[Cue picture of happy people going to vote]
On November X, you have a chance to stop them. You can tell them "no". Vote NO on Proposition X
This could be followed by ads that talk about anti-gays trying to stop health insurance or domestic partnerships in states where they said "we only want to protect marriage", and other instances in which the anti-gay agenda was pursued after the voters had been lied to.
If, of course, we decided to go that direction.
For more information on the situation in Uganda see our full coverage here.
Emrich's email after the break
That "Maine Teacher" Is No Stranger To Anti-Gay Lies
Jim Burroway
September 23rd, 2009
As Jeremy Hooper pointed out yesterday, that teacher in Stand for Marriage Maine's latest TV ad is no ordinary run-of-the-mill concerned teacher.  She's actually Charla Bansley, state director for Concerned Women for America for Maine. In 2005, she was a signatory of a letter to the Southern Baptist Convention demanding that they act on a proposed "Resolution on Homosexuality In Public Schools." That resolution calls on Southern Baptists to remove their children from public schools and send them either to conservative Christian schools or home-school their children. This resolution, of course, would have the effect of drumming up more business for her own school, Calvary Chapel Christian School, which is near Bangor, Maine.
A look at fellow signatories give you an idea of what kind of crowd Bansley runs in. They include such ardent anti-gay extremists as Holocaust revisionist Scott Lively, Peter LaBarbera, Michael Heath (who resigned this weekas director of the Christian Civic League of Maine after 15 years at the helm), and Exodus International Board member Phil Burris. Many other signatories have also been heavily involved with their respective state's bans on marriage quality, including Burris (Ohio), Gary Glenn (Michigan), Len Munsil (Arizona), John Stemberger (Florida) among many others.
Charla Bansley was also a guest speaker at last Sunday's Stand for Marriage Maine closed-door rally at the Augusta Civic Center, where she described homosexuality as "a public display of psychosis." In a partial transcript provided to BTB, she also repeated a popular distortion of scientific research by anti-gay activists when she told that crowd:
A study in the Netherlands found that the average duration of a homosexual marriage was just one and a half years certainly nothing to build a society upon. The same study found that committed homosexual couples were also intimate with an average of eight extra marital partners per year this is not anti-gay rhetoric this are statistics published in Journal of the International Aids Society.
 Three years ago we examined this "Netherlands Study" claim in our report, "What the 'Dutch Study' Really Says About Gay Couples," and found anti-gay claims about it it to be a wholesale misrepresntation of what the study actually found. We also examined how that study has been distorted through the years by anti-gay extremists like Bansley. So her statement at the rally combined with their first television ad, which those associated with Stand for Marriage Maine have already admitted to be a lie and not to be taken seriously, tells us everything we need to know about Stand for Marriage Maine's moral fiber and Bansley's credibility. She calls herself a teacher. God help her students.
Update: Charla Bansley also spoke at a tea-party rally in Augusta on July 4, and repeated the same "Dutch Study" falsehood there.
Maine "Yes On 1" Ad Recycles California Ads, Casts Activist As "Teacher"
Jim Burroway
September 22nd, 2009
We alerted you earlier today that the folks at Stand for Marriage Maine were about to reveal a new television ad, and that they promised to repeat talking points that they had already acknowledged as lies. Well, here it is: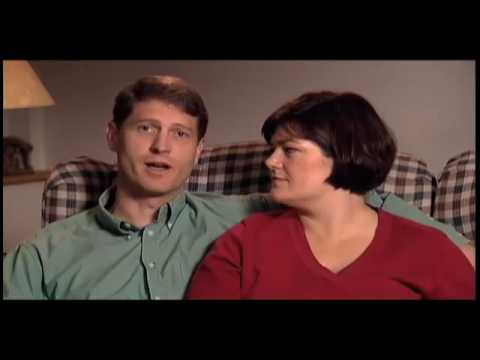 It's an almost word-for-word copy of this 2008 commercial for California's Prop 8. The only difference is a that Charla Bansley was cast in the role of "teacher, Ellsworth, Maine." And who is Charla Bansley? She's no ordinary run-of-the-mill school teacher. Sharp-eyed Jeremy Hooper has the scoop:
In truth, Ms. Bansley is the state director of the Concerned Women For America of Maine, and has appeared onstage at many Stand For Marriage Maine rallies. She has made her interest clear time and time again.

And while she is a teacher, she doesn't teach at a public institution. She teaches at Calvary Chapel Christian School. A Christian school where she is already freely stifling pro-gay speech, at least according to one of her very own students.
Stand For Marriage Maine Announces Second TV Ad; Self-Confessed Lies Will Continue
Jim Burroway
September 22nd, 2009
Stand for Marriage Maine has issued a press release announcing a teleconference tomorrow to reveal their second television ad, which they've titled, "Everything To Do With Schools."  Based on that title, it appears that the group supporting Maine's Question 1 to rescind that state's marriage equality law is hell-bent on pressing the line that they've already admitted was false. Here's the description of their second ad from their press release:
Stand for Marriage Maine will launch its second statewide television ad on September 23, 2009, directly depicting the impact on children's education should LD 1020 become law.