Homosexuality Caused the Earthquake
Jim Burroway
August 24th, 2011
Rabbi Yehuda Levin asks and answers the question that was on everyone's lips:
An email went out in my community just a few hours ago: How long will it take Rabbi Yehuda Levin to tie this earthquake in with homosexual marriage? I'd like to answer that tonight: not very long at all. I'm happy to see that people, even if some of them are scoffers, are starting to see the connection.
Last year, Levin predicted natural disasters would occur after New York City instituted domestic partnerships and Congress was preparing to consider repealing "Don't Ask, Don't Tell." Later that year, Levin provided a script for New York GOP gubernatorial candidate Carl Paladino to read during a media event at a Brooklyn Orthodox community center calling gay people "perverts who seek to target our children and destroy their lives." Paladino dutifully read it, but was forced to apologize later amid outcry from Democrats and many fellow Republicans.
Update: WorldNetDaily's Joseph Farah jumps in. He doesn't name homosexuality specifically, but he does say the earthquake, which caused hundreds of dollars in damage, was a message from God.
More Fallout from Paladino's Anti-Gay Remarks
Jim Burroway
October 14th, 2010
Fallout over Tea Party-backed Republican candidate for New York Governor Carl P. Paladino's anti-gay remarks continue to roil the campaign. Last weekend, Paladino said that gay people were "perverts who seek to target our children and destroy their lives," by "brainwash[ing them] into thinking that homosexuality is an equally valid or successful option." After trying to excuse his remark — and following pointed distancing from fellow Republicans — he finally issued a letter of apology.
But that doesn't seem to be doing much the close the issue. Yesterday, Paladino's nephew, who Paladino pointed to as proof that he's not anti-gay, told reporters that he was "very offended" by his uncle's remarks and campaign staff say that he hasn't shown up for work since last weekend's remarks became public.
Meanwhile, Rabbi Yehuda Levin, who reportedly wrote the offending speech that Paladino delivered last weekend, blamed Paladino's nephew for the apology. Levin is also withdrawing his support for Paladino:
"Mazel tov. We'll have a coming out party. But when he came to me three days ago, he didn't know that? I find this to be condescending," said Levin, who is now withdrawing his support for Paladino.
The latest uproar has heightened scrutiny into Paladino's dealings with the gay community. Yesterday, we learned that Paladino, who condemned Gay Pride parades because men wear "little Speedos and they grind against each other," was the landlord for two gay nightclubs in Buffalo. This morning, there are allegations that Paladino's son, William Paladino, ran Cobalt, one of the two gay bars. When the younger Paladino decided to convert the club into a straight bar, he fired every single gay bartender in the joint while retaining the three straight bartenders:
Ex-Cobalt bartender Kevin Van Wagner told The News the management unceremoniously "got rid of" the gay workers. "We were watched," he remembered. "You could tell there was a vibe that they got rid of us and didn't want us back."
GOP Gubernatorial Candidate Apologizes for Anti-Gay Remarks
Jim Burroway
October 13th, 2010
Tea Party-backed Republican candidate Carl P. Paladino, whose anti-gay remarks to Orthodox Jewish leaders sparked outcry in New York and embarrassment among fellow state Republicans, has finally issued a letter of apology for his outburst.
In remarks delivered to Orthodox Jewish rabbis, Paladino called gay people "perverts who seek to target our children and destroy their lives," and said that gays were trying to "brainwash [them] into thinking that homosexuality is an equally valid or successful option."
The following morning, Paladino appeared on ABC's Good Morning America, where, incredibly, he tried to paint his remarks as being empathetic to LGBT people who experience discrimination. He also insisted that he was not anti-gay and would hire gay people in his administration.
Later, in Paladino's letter of apology, he wrote, "I sincerely apologize for any comment that may have offended the Gay and Lesbian Community or their family members." He also said that he was a "live and let live person," and that "I am 100% against discrimination of any group. I oppose discrimination of any kind in housing, credit, insurance benefits or visitation."
Elsewhere, Paladino has said that he would veto a marriage equality bill if it should reach his desk as governor and has called for a statewide referendum on the subject.
The most incredible admission in his letter is this:
Yesterday I was handed a script. I redacted some contents that were unacceptable. I did also say some things for which I should have chosen better words.
We know that one redacted content was the line, "There is nothing to be proud of in being a dysfunctional homosexual." The Jewish Week reports that it was Rabbi Yehoda Levin who prepared the remarks. Which, if true, means that Paladino will mostly read whatever words anyone thrusts in front of him.
Meanwhile, the laws of unintended consequences continue to hold sway. In reaction to the backlash against Paladino's comments, New York state Senate GOP leader Dean Skelos said that if the Republicans win control of the chamber, he would bring the marriage equality bill to the floor again for an up-or-down vote, although he remains opposed to the bill.
Also, the New York Daily News reports that Paladino has made quite a lot of money off of gay people as the landlord of a couple of Buffalo gay clubs.
Paladino's letter of apology after the jump
Repealing DADT "May Cause Further Natural Disasters"
Jim Burroway
February 2nd, 2010
Rabbi Yehuda Levin warns of natural disasters if "Don't Ask, Don't Tell," the ban on gays in the military, is repealed: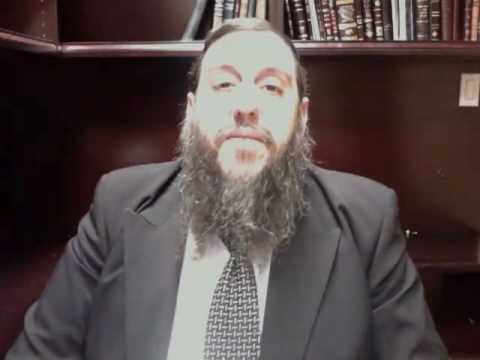 Thirteen months before 9/11, on the day New York City passed homosexual domestic partnership regulations, I joined a group of Rabbis at a City Hall prayer service, pleading with G-d not to visit disaster on the city of N.Y. We have seen the underground earthquake, tsunami, Katrina, and now Haiti. All this is in sync with a two thousand year old teaching in the Talmud that the practice of homosexuality is a spiritual cause of earthquakes. Once a disaster is unleashed, innocents are also victims just like in Chernobyl.

"We plead with saner heads in Congress and the Pentagon to stop sodomization of our military and our society. Enough is enough."
We Found 'Em: Jews for Prop 8
Timothy Kincaid
September 29th, 2008
There are, no doubt, many Orthodox Jews who devoutly believe that their faith requires that they oppose same-sex marriage, yet do so with decency, compassion, and empathy. Rabbi Yehuda Levin isn't one of them.
In response to the Southern California Board of Rabbis' decision to oppose Proposition 8, Levin has released a statement – on the Christian News Wire. Here are a few observations:
Levin chooses not to recognize gay persons as distinctly existing:
We have opposed the homosexual agenda from 'day-one,' when they attempted to craft a separate class based on their bedroom misbehavior.
He denies the ability of others to disagree with him and call themselves an Orthodox Jew and accuses the vast majority of Jews in this country of being "anti-Torah":
Additionally, no one can claim to be an Orthodox Jew while denying the very commandments of the Almighty Himself. Thus, we condemn the misrepresentation on the part of any "fringe Orthodox" Jew associated with the Southern California Board Of Rabbis, or any other anti-Torah group, who seeks to pervert Divine Law to 'conform' to Human depravity.
Then, having insulted his fellow Jews, he demands their vote.
Finally, he calls for "militant opposition" to "propagators of cultural contamination". Now I'm not entirely sure I know what this means, but it sounds an awful lot like "let's go beat some gay people" to me.
Sure there are lots of decent supporters of Proposition 8. And I hope they are embarassed to be associated with someone like Levin.
Chanukah: "Defeat of the Homosexual Agenda"
Jim Burroway
December 6th, 2007
Tuesday was the start of Hanukkah (or Chanukah), the eight-day Jewish holiday commemorating the rededication of the Second Temple in Jerusalem at the time of the Maccabean Revolt. During the rededication, there was only enough consecrated olive oil to fuel the eternal flame in the Temple for one day. But miraculously, the oil burned for eight days, which was enough time to press and consecrate more olive oil to keep the eternal flame alive. I had to look all that up in Wikipedia. I apologize if I got any of the details wrong or left out anything important.
Rabbi Yehuda Levin, of the Rabbinical Alliance of America, thinks that description is deficient in one important aspect:
Chanukah was Historically and Remains a Celebration of the Victory Over Hellenistic Jewish Social Liberals and the Homosexual Agenda

…The faithful Jews, willingly martyred themselves to defeat the debauchery of that time both heterosexual and homosexual. Thus Chanukah represents the first ever defeat of a world power's homosexual agenda!
I've probably only heard the Dreidel song a couple of times in my lifetime, but I don't remember that in the lyrics.