NY GOP Gubernatorial Candidate: Gays "Seek To Target Our Children And Destroy Their Lives"
Jim Burroway
October 10th, 2010
The race for New York's governorship took a particularly nasty turn when the Tea Party-backed Republican candidate Carl P. Paladino spoke to Orthodox Jewish leaders in Brooklyn, saying that gays (or "perverts," as he referred to them) "seek to target our children and destroy their lives."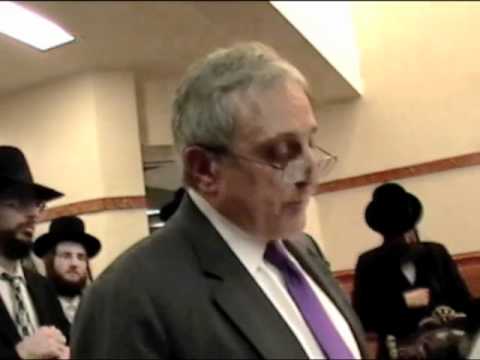 We must stop pandering to the pornographers and the perverts who seek to target our children and destroy their lives. I didn't march in the gay parade this year, the Gay Pride parade this year. My opponent did. And that's not the example we should be showing our children, and certainly not in our schools.

And don't misquote me as wanting to hurt homosexual people in any way. That would be a dastardly lie. My approach is live and let live. I just think my children and your children would be much better off and much more successful in getting married and raising a family. And I don't want them to be brainwashed into thinking that homosexuality is an equally valid or successful option. It isn't.
According to the New York Times, Paladino's prepared remarks also included the sentence, "There is nothing to be proud of in being a dysfunctional homosexual," but he omitted that line during his talk.
Following those remarks, Paladino's campaign manager had the audacity to deny that Paldino is anti-gay, saying that Paladino employed a gay man on his campaign staff.
No, he's not anti-gay. He just thinks that gays are a bunch of perverts who are targeting children to destroy their lives.
Paladino's vicious remarks came on the heels of several teen suicides, including that of Tyler Clementi, who jumped off the George Washington Bridge last week. It also accompanies fresh reports of horrific anti-gay attacks by nine gang members against three gay individuals in the Bronx last week.
Comments