Dr. Gilligan Speaks Out Against Dr. James Dobson — On Video
Jim Burroway
December 18th, 2006
Truth Wins Out has posted an amazing video of New York University's Dr. Carol Gilligan. In the video, she reacts to Focus on the Family's Dr. James Dobson's distortion of her research in a recent Time magazine commentary on Mary Cheney and Heather Poe's decision to have a baby: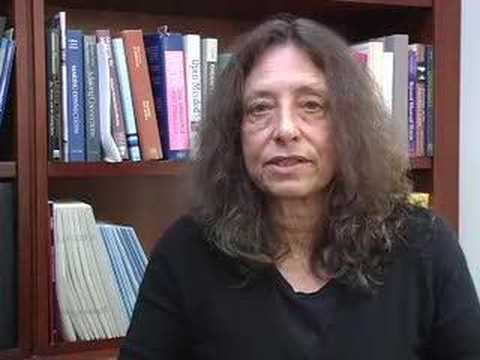 The "money-quote", as they say, is here:
I have an issue with James Dobson, because if he picked up my book In A Different Voice and just read the beginning, the introduction, he would read a sentence I wrote saying that "a different voice" I describe is identified not by gender but by theme, and its association with women and empirical observation that admits exceptions. And in my book I write about men speaking about care and about women about fairness… And it's such a simplification and really a caricature of my work, and I just think it's not in the spirit of science… and for someone who represents morality and family , its disrespectful…
Dr. Gilligan reiterates later in the video that there are no grounds whatsoever in her research on which Dr. Dobson can attack Mary Cheney and Heather Poe's decision to have a baby. She also discusses how people have responded to her speaking out:
This morning, I got emails from such a range of people … basically just saying "good for you for speaking out." And I think that a lot of people have been frustrated that there isn't more response to this kind of distorted use of science in the media. It's not the first time, by any means.
I feel that same frustration. As a scientist, I have always worked with the operative axiom that good science happens when you let the data lead the way. The worst mark of a scientist is one who will fudge the data to fit a hypothesis. Fudging data is what causes rockets to explode in mid-flight, or drugs to cure diseases which instead kill through unintended side-effects. Fudging data gave tobacco companies cover when others suspected a link between smoking and cancer. Fudged data has been accused of bringing about any number of failed national policies and destroyed lives. And fudging data has long been a tool for those who marginalize others who cannot defend themselves.
We expect scientists to act with integrity in dealing with research, and we expect moral leaders to speak morally. I find the abuse of science to be unspeakably outrageous, both in its motivations and in its consequences. And I find moral leaders' easy distortions and falsehoods to be utterly antithetical to their very status as moral leaders.
Kudos to Dr. Gilligan for speaking out so visibly and forcefully. And many thanks to Wayne Besen for bringing this to everyone's attention.
See also:
Dr. Kyle Pruett Speaks Out Against Dr. James Dobson — On Video
A Third Researcher Condemns Dobson
Dr. Gilligan Speaks Out Against Dr. James Dobson — On Video
Dobson Doesn't Know When To Quit
James Dobson Misrepresents Research In Time Magazine
Comments