Dr. Kyle Pruett Speaks Out Against Dr. James Dobson — On Video
Jim Burroway
February 7th, 2007
Last December, Focus on the Family's Dr. James Dobson wrote an opinion piece in Time Magazine responding to news that Mary Cheney, daughter of Vice-President Dick Cheney, was expecting a child with her partner Heather Poe. In that article, Dobson wrote:
The fact remains that gender matters–perhaps nowhere more than in regard to child rearing. The unique value of fathers has been explained by Dr. Kyle Pruett of Yale Medical School in his book Fatherneed: Why Father Care Is as Essential as Mother Care for Your Child. Pruett says dads are critically important simply because "fathers do not mother."
Dr. Pruett wrote a letter demanding that Dr. Dobson stop misrepresenting his research:
There is nothing in my longitudinal research or any of my writings to support such conclusions. On page 134 of the book you cite in your piece, I wrote, "What we do know is that there is no reason for concern about the development or psychological competence of children living with gay fathers. It is love that binds relationships, not sex."
With no constructive response from Dr. Dobson, Wayne Besen of Truth Wins Out has released a video in which Dr. Pruett discusses the research that Dr. Dobson misused.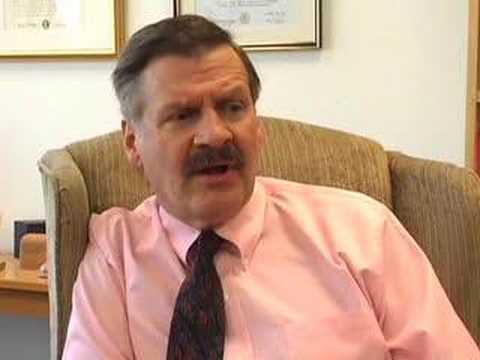 In the video, Dr. Pruett explains how Dr. Dobson cherry-picked quotes from his book:
He neglected the part of the book that deals directly with the fate of the children of the families that grow up in gay and lesbian relationships. There is no science that says that those children are at risk.
Dr. Pruett, the son of a Baptist minister, says he wrote Dr Dobson a letter asking to talk with him about his research:
Dr. Dobson, I'd like to discuss with you what my research does say about fathers, and what it does not say. You're quite right that you quoted from my book that fathers are vitally important because they do not mother and that children thrive when they have the input of a mother and a father, partly because they go about this in such different ways.

But that's not all I said, Dr. Dobson. I also said that it is the love that surrounds children that prepares them to give to the world and protect themselves from its difficulties and its confusions and its dangesr.

I am far more interested in progress in these matters than I am either in partisanship or polarization or politicization of these incredibly intimate matters, and that I was asking for a dialog.

But he called my request preposterous. He called me a homosexual activist. I'm not sure what that is. Maybe I am and maybe I'm not, but dialog is how you get things understood, not name-calling. I learned that in church too.
Dr. Pruett is the second researcher to speak out on video in the wake of Dr. Dobson's Time commentary. Last December, New York University professor Dr. Carol Gilligan appeared in another video saying she was mortified by Dobson's use of her research.
See also:
A Third Researcher Condemns Dobson
Dr. Gilligan Speaks Out Against Dr. James Dobson — On Video
Dobson Doesn't Know When To Quit
James Dobson Misrepresents Research In Time Magazine
Comments