"How Can Lies Be Truth? – Second Edition"
Video exploring the ex-gay promoting "Day of Truth" is re-released with prologue covering changes since video was originally released.
Daniel Gonzales
November 6th, 2007
Since I first created a youtube film examining the "Day of Truth" a great deal has changed at Love In Action and a great deal has not changed at Exodus International and at the Alliance Defense Fund. Since my video is one of the few internet resources available on the "Day of Truth" I have decided to updated it by adding a prologue explaining developments since it was originally released.
I present "How Can Lies Be Truth? – Second Edition"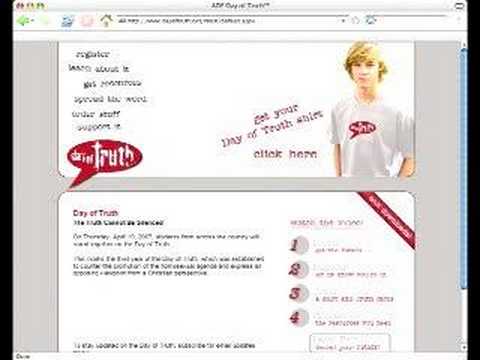 Comments