"Highway to Holiness" Becomes Highway To Hell
Jim Burroway
December 14th, 2007
Remember the street evangelists who sought to make I-35 a Highway to Holiness? Pat Roberson enthusiastically reported on this revival effort on his television show a while back. That report prominently featured James Stabile, a young man who was supposedly cured of his homosexuality at a "purity siege" held in Dallas' Oak Lawn gayborhood.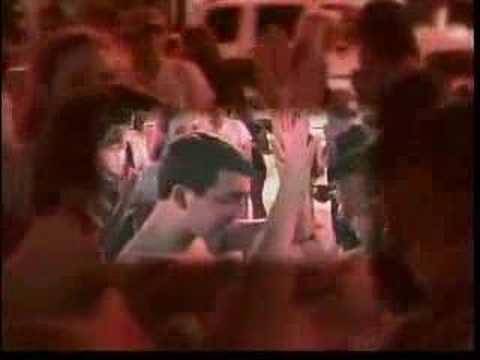 John Wright of the Dallas Voice has followed up on the story. He contacted Joe Oden of Heartland World Ministries Church, who was also featured in Robertson's report, to discover what happened after Stabile was "cured":
Oden told me Stabile had been shipped off to Pure Life Ministries, which operates a residential treatment program in Northern Kentucky.

"It's a program for people who've lived alternative lifestyles just to get totally clean," Oden told me.

Upon further investigation, I discovered Pure Life Ministries is also the place where Mike Johnston — remember him?! — is director of donor and media relations.
Johnston was the HIV-positive "ex-gay" who was featured in the anti-gay video "It's Not Gay" before he was busted in 2003 for hosting orgies and having unsafe sex with other men on the side. (Despite all that, the American Family Association is still selling his video as if nothing every happened.)
Wright also contacted Stabile's father, the Rev. Joseph Stabile, who is the pastor at Dallas' oldest church, the Cochran Chapel United Methodist Church. Rev. Stabile said he's fully accepting of his son's sexual orientation and believes that being gay is neither a choice nor a sin. When asked what happened, he said that his son simply left home that Friday evening and never returned:
James called a few days later and told his parents he was moving out, and that he'd be back to get his stuff. James apparently had moved in with some folks from Heartland.

After that, it would be some time before James' parents heard from him, as his church friends reportedly advised him not to contact them.

Joseph Stabile said the Heartland folks also may have advised James to throw away his medication, telling him that God would cure his bipolar disorder, too.

Joseph's parents said James has a tendency to be less than truthful, especially when he's off his medication, and that he loves attention. They said they don't believe he's ever questioned his sexuality, but that the folks from Heartland manipulated and exploited him for publicity.
Not surprisingly, James Stabile didn't stay in the program for very long.
When James was kicked out of Pure Life, his father asked if they could provide him with a bus ticket home. After all, James had paid $2,100 up front plus $150 a week to be part of the program. Pure Life refused.
Now nearly four months after that fateful "purity seige," Jame has returned home where he's seeing his therapist once again and is hopefully back on his meds.
Comments