Open Debate and NARTH's Paranoia
Jim Burroway
January 22nd, 2008
Ex-Gay Watch's David Roberts noticed that the National Association for the Research and Therapy of Homosexuality (NARTH) has posted six videos from their 2007 conference on their web site. I haven't had a chance to look at their videos yet, but you don't have to look far to see something very odd — like this red-lettered warning at the top of the page:
Video on this web site cannot be copied, reproduced, downloaded or used in any way other than for viewing on the NARTH web site. Any violation thereof will be prosecuted to the full extent of the law.
That same message appears on each video's opening screen. And in each video, there's a permanent subtitle, "Property of NARTH.com," which remains at the bottom of the screen throughout the video.
Aside from the technical difficulties of complying with this warning (most media players silently download an copy of the video while playing it — is my mother in trouble because she doesn't know how to clear her cache?), a much bigger question looms: what is NARTH afraid of?
Copyright law already holds that nobody can copy someone else's work — even with attribution — without obtaining prior permission from the owner of that work. NARTH's property is already protected by law just as Box Turtle Bulletin's is, so it can't be that.
Companies and nonprofits routinely generate material which they consider "proprietary" and are strictly controlled according to who has access to the information and how it is handled. This kind of information, which typically includes competition-sensitive data, is further protected by law beyond the normal copyright restrictions. But putting "proprietary information" on the World Wide Web for free and without any sort of firewall removes the sensitive nature of the information, and such protections become moot. Clearly, NARTH isn't afraid of the information "falling into the wrong hands," so it can't be that either.
Copyright law also holds that very brief quotations from someone else's work can be copied when offering a critical examination of that work or the ideas behind it. Those brief copies are protected under a legal principle known "Fair Use." NARTH's attempt to run around copyright law notwithstanding, it's a critically important part of free debate and examination. It's the principle that allows writers to write book reviews without having to obtain prior permission for brief quotes. It's also the principle that allows theologians, theoreticians, scientists and other academics to debate and critique each other's work, free from the stifling strictures of prior permission. In sort, it also allows for the free discussion of differing worldviews, values and philosophies which make informed debate possible. And since NARTH claims they've consistently called for "an openness to differing worldviews, values and philosophies," surely their objection isn't that, is it?
So what is NARTH worried about?
Are they worried that a critical watchdog group might — oh, I don't know — use a very small snippet from their own statements in order to examine and critically discuss some of those "differing worldviews, values and philosophies" — and how they impact real people, real families, and real sons and daughters?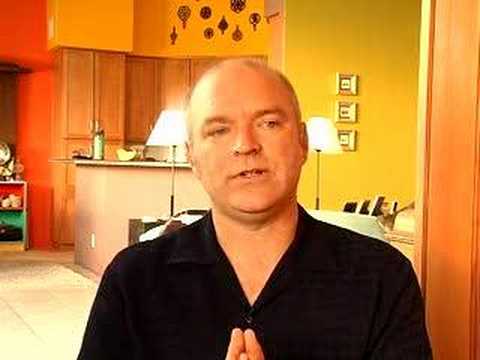 If that's what NARTH is afraid of, then their latest attempt to infringe upon the legal principles of "fair use" is simply laughable in the face of their claims of wanting open debate for "differing worldviews, values, and philosophies." David Roberts observes:
It's hard not to find some humor in a character like [past NARTH president Joseph] Nicolosi, but this truly is a silly thing to do. Like the process by which reparative therapists form their claims, hording information and discussion like this is really the antithesis of what scientific thought is all about. If they truly believe their claims will hold up under scrutiny, well then let others scrutinize freely.
Hat tip: Ex-Gay Watch.
Comments