Confirmed: John Smid Has Resigned from Love In Action
Jim Burroway
March 27th, 2008
The rumors are true. I spoke with Josh Morgan, communications manager at Love In Action. He has confirmed that John Smid has resigned from the Memphis-based residential ex-gay program. A quiet announcement was made to staff and supporters, and an official announcement will be made in their April 1st newsletter to subscribers. Josh had no further details or statement about the announcement.
Love In Action gained worldwide attention in 2006 when a gay 16-year-old by the name of Zach posted on MySpace blog that he was about to be involuntarily committed to Love In Action's youth live-in program "Refuge." Thanks to Zach's mySpace post, the world was able to learn about the complicated and bizarre rules that all house residents are expected to follow. When he was committed to a two-month stay in the residential program, his plight spawned international outrage along with unprecedented protests in Memphis. It also inspired filmmaker Morgan Fox to begin filming the documentary, "This Is What Love In Action Looks Like," which is currently in post-production. Last July, it was announced that the controversial youth program was shut down.
More recently, we examined just a little bit about what goes on in Love In Action. I talked about my reaction to hearing him talk at last summer's Exodus conference on the evils of masturbation. Particularly disturbing: Smid's bragging to an audience of mostly celibate men that "my wife's vagina is enough for me!" (You will hear him say that at about the two minute mark):
Last February, former Love In Action client Jacob Wilson bravely talked about his emotionally battering experiences at Love In Action. His frank talk is quite jarring: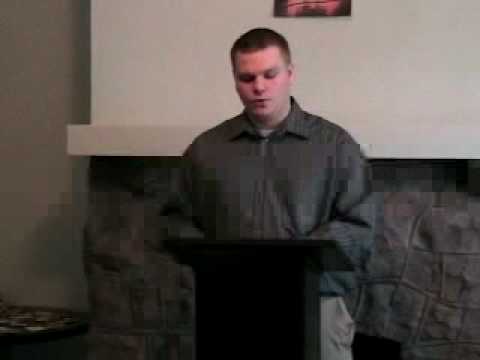 I was standing near another former client of Love In Action as Jacob spoke. He described his experience at a different "friends and family weekend" which was very nearly identical to Jacob's. I cannot imagine a more outrageous form of abuse short of physical abuse than to force anyone to speak like this in front of their parents.
I talked a bit more with Jacob the next day. He spoke about "drinking the kool-aid," having convinced himself his same-sex attractions were lessening. He also speaks about how Love In Action made him feel like "part of myself was dying inside":

Comments