Rick Warren's Nose Grew Much, Much Bigger
Jim Burroway
April 7th, 2009
Saddleback Church pastor Rick Warren appeared on Larry King last night and claimed that he had never endorsed California's Prop 8 during the campaign, and that he had never compared same-sex marriage to incest, polygamy or child molestation — despite the fact that both statements what he claimed to have never made are widely available on the Internet.
Concerning Warren's "non-endorsement" of Prop 8, Rick Warren told Larry King:
Yes, you know, Larry, there was a story within a story that never got told. In the first place, I am not an anti-gay or anti-gay marriage activist. I never have been, never will be. During the whole Proposition 8 thing, I never once went to a meeting, never once issued a statement, never — never once even gave an endorsement in the two years Prop 8 was going.

The week before the — the vote, somebody in my church said, Pastor Rick, what — what do you think about this? And I sent a note to my own members that said, I actually believe that marriage is — really should be defined, that that definition should be — say between a man and a woman. And then all of a sudden out of it, they made me, you know, something that I really wasn't.
After a commercial break, Warren was asked again about his role in Prop 8. He replied:
I never campaigned for it. I never — I'm not an anti-gay activist — never have been. Never participated in a single event. I just simply made a note in a newsletter. And, of course, everything I write it's — it's (INAUDIBLE).
But before the election, Rick Warren sent his little note to his members in the form of a professionally-produced video on the World Wide Web for all the World Wide to see.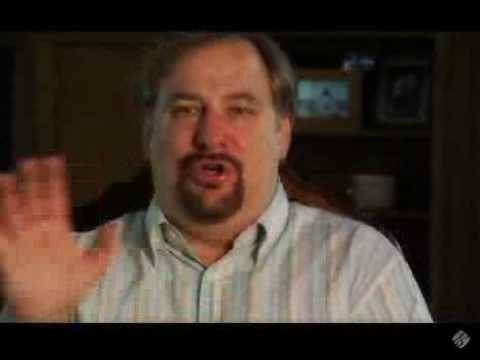 Warren also told King that he had never compared gay relationships to incest, polygamy or child molestation:
There were some things said that — you know, everybody should have 10 percent grace when they say public statements. And I was asked a question that made it sound like I equated gay marriage with pedophilia or incest, which I absolutely do not believe.
But as we reported in December when he made those comments, this is what he said:
Rick Warren: But the issue to me is, I\'m not opposed to that as much as I\'m opposed to the redefinition of a 5,000-year definition of marriage. I\'m opposed to having a brother and sister be together and call that marriage. I\'m opposed to an older guy marrying a child and calling that a marriage. I\'m opposed to one guy having multiple wives and calling that marriage.

Steven Waldman: Do you think, though, that they are equivalent to having gays getting married?

Rick Warren: Oh I do.
He then went on about his "many gay friends" — whose relationships are in the same league as incest, child molestation and polygamy — and he did so again on Larry King last night:
Rick Warren: All of the criticism came from people that didn't know me.

Larry King: Well…

Rick Warren: Not a single criticism came from any gay leader who knows me and knows that for years, we've been working together on AIDS issues and all these other things.
We are still waiting to hear from Rick Warren's "many gay friends" or from a gay leader who knows him. Ill-informed entertainers don't count.
Comments