More Lies from David Benkof
Timothy Kincaid
April 14th, 2009
Last summer I started a project of exposing the lies of David Benkof, a man who had been gay (going by David Bianco), then bisexual, then queer with mutable identity, and now is "deliberately living traditionally".
At that time Benkof was writing articles in straight publications in which he claimed to be a columnist for gay newspapers (he thought it gave credibility to his anti-gay rants). He also briefly had some articles published in some gay magazines until the editors or publishers discovered his intent.
After a bit of observation, it became clear to me that Benkof suffers from what I\'ll call "Truth Deficit Disorder". He found it almost impossible to go more than a few paragraphs without busting into hyperbole, exaggeration, distortion, or just flat-out falsehoods. And David\'s favorite subject about which to, ahem, wax creatively was same-sex marriage.
However, David\'s desire to support Proposition 8 exposed him to those who were running the effort. And in what was a great surprise to him (but no one else) he discovered that bigots are generous in the extent of their arrogance and animus. Homophobes don\'t have much fondness for Jews, either.
And, feeling disillusioned, on July 13 of last year he blogged his final good-bye.
I wished him well and promptly put him out of mind.
Well now he\'s back and it seems that his methods haven\'t changed much since he saw the ugly side of bigotry. He\'s still more than eager to trot out dishonesty and deception as his hallmark and calling card.
Today Benkof has an article in the New York Post in which he uses a false pretext to spread more dishonesty about gay folk. Big surprise.
First Benkof praises Vermont for enacting religious liberty protections in their marriage laws. But the praise is artificial, based on a false premise, and nothing but a vehicle for attacking the gay community. Again, big surprise.
The Green Mountain State's new law says in its "Public Accommodations" section that religious groups "shall not be required to provide services, accommodations, advantages, facilities, goods or privileges to an individual if the request . . . is related to the solemnization of a marriage or celebration of a marriage." It also bars civil lawsuits against religious groups that refuse to provide goods or services to same-sex weddings.
Benkof sees this as a real difference. It isn\'t.
Churches can already deny services, accommodations, advantages, etc. to married couples of the same sex based on their religion. They always have and always will. What the Vermont law does clarify is that religious organizations, such as the Knights of Columbus, may also deny their halls or their facilities for marriage ceremonies.
And this is a clarification that I believe to be beneficial. I think that those religiously affiliated non-profits or fraternal organizations that wish to uphold their religious convictions about orientation or race or religion should be able to do so…. provided, of course, that they are not receiving special benefits from the state for being "open to all".
But that\'s where Benkof and I cease to see eye to eye. What he does next is typical Benkof:
Without serious religious freedom guarantees, disturbing punishments have been meted out to people and groups who have acted consistent with their belief that marriage is between a man and a woman and that children are best served with both a mother and a father. The following actions have taken place in states with gay marriage, marriagelike institutions or even strong nondiscrimination laws on the basis of sexual orientation:
Now that is a carefully written paragraph. If one cares little for honesty and only wants to try and claim some technical truth, then one can feel all clever with oneself for writing it.
He doesn\'t say that what follows has anything to do with marriage. He just implies it by saying that this is how Vermont differs. In other words, deliberate deception rather than a direct lie.
These thing all happened "in states with marriage, marriagelike institutions or strong nondiscrimination laws."
Or with running water.
Because the truth is that not a single example he lists had ANYTHING to do with marriage. Or with marriage laws – the subject he's pretending to be talking about.
Then Benkof trots out the usual half-truths of anti-gays about a New Mexico photographer, eHarmony, Boston\'s Catholic Charities, and the lesbian denied fertility treatment.
Geez, the average reader – the one that Benkof is counting on reading his piece – would think, "Gosh, that\'s all due to gay marriage". And if they missed that connection, Benkof slams it home by immediately talking about "the courts in Massachusetts, California, Connecticut, and Iowa".
Now we\'ve covered all of Benkof\'s talking points before. But you may enjoy taking a good look at this video rebuttal by Rob Tisinai to the type of claims that Benkof's making (including a few of his actual complaints). It shows just how dishonest Benkof and his ilk are and how they will say anything in the advancement of their attack on the lives and freedoms of gay men and women.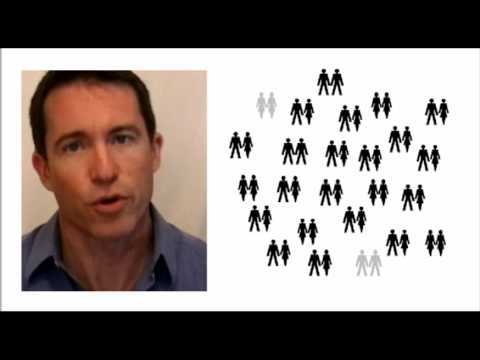 Comments