The Denial Of Alan Chambers
Jim Burroway
July 29th, 2009
Exodus International president Alan Chambers has a new book out, called simply Leaving Homosexuality. Typically, books like this come and go with little mention in the LGBT blogosphere, but this one appears to have caught a few people by surprise, namely because of this passage from Cambers' second chapter:
When I was first starting out in ministry and sharing my testimony, I often heard the comment from gay individuals and activists, "You're just in denial, Alan." That comment always incensed me because it seemed to negate my message and intelligence. However, as I began to pray about it, I realized that we, as Christians, are indeed called to a life of denial, and as such I should not despise something the Lord commands of me nor should I get angry when someone calls me on it. Those who reject the concept of self-denial haven't reaped the joys that result from it.

…Every day for more than a decade, I have made denial, as Jesus taught in this verse, the major focus of my morning prayer time. I am keenly aware that I am prone to blowing it in this area of my life and am, therefore, in desperate need of help. … And you know what? I love my life of denial.
Chambers repeated much of this in his CitizenLink interview:
CitizenLink: Now, I\'ve heard it, and you\'ve heard it: Gay activists are going to read that and say, again, "Alan Chambers is living a lie. He\'s suppressing who he really is." You make a great point in the book that is very applicable to anyone who struggles with any temptation—and that is, self-denial isn\'t a bad thing. How do you respond to those who say you\'re just living a lie?

CHAMBERS: For so long I\'ve heard gay activists say to me, "You\'re just in denial. You\'re not grasping the reality of the situation. You\'re just denying who you really are." The truth is, I am in denial, but it is self-denial. I\'m not in denial of who I used to be. I\'m not in denial of the temptations that I could still experience. I am denying the power that sin has over me.
This has certainly gotten a lot of attention. Queerty and Dan Savage have both commented on this, among many others. Dan Gilgoff, at US News and World Report, wonders of this is the start of a new consensus between gays and religious conservatives. Unfortunately, he appears to have misread the statement as "shift away from promoting conversion therapy."
For those who may mistake this as a new position that will somehow remake Exodus, it's important to gain a historical perspective. Longtime readers of Box Turtle Bulletin may remember that this "new" line isn't so new. As I reported two years ago, Alan Chambers said essentially the exact same words at a workshop he gave at Love Won Out. Later that year, I made a video in which you get to hears a small audio clip of Chambers making that statement: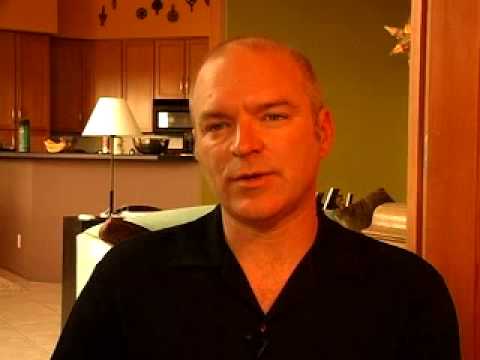 When I attended the Exodus Freedom Conference in Irvine, California later that summer, I heard Alan give almost precisely that same talk on the opening night of that five-day conference. That was the same summer when Alan Chambers told the Los Angeles Times that he had never met a successful ex-gay.
Those who may be tempted to believe they detect a shifting position are mistaken. Chambers had staked this position out as early as two years ago, and he may have been exploring that theme even earlier. But despite that, we've seen little change on Exodus' work in opposing equal protections and other public policy initiatives against gays and lesbians who choose not to pursue change. Exodus has turned the phrase, "Change is possible" into a mantra. But that doesn't mean that change is likely from Exodus.
Comments