Part I of a Clear Comparison: Scientology and Ex-Gay Programs
Pseudo-psychology and selling hope for unrealistic change
Daniel Gonzales
September 28th, 2009
Part II, "Why we want to believe change is possible–and what happens when it's not" can be found here.

Introduction
Imagine if an ex-gay program claimed you could spend over $100,000 on self-study materials and counseling exercises, after which you would be completely straight and not subject to relapse back into homosexuality.
They'd be laughed out of business.
But that sort of give-us-lots-of-money-and-we-promise-you-unrealistic-life-change is exactly what the Church of Scientology is offering.
Scientology's public ads however prefer to remain a bit more vague, like their newest campaign which the LA Times Business section brought to my attention: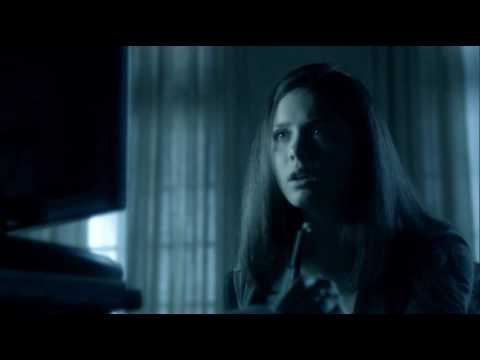 Scientology's big promise
Ultimately all the introductory books, classes and self-study programs Scientology offers form the foundation of the "Bridge To Total Freedom," the master chart which shows how one progresses up the path of Scientology.
If you enlarge the above chart you'll see about halfway up is a level called Clear. I'll allow Scientology's own website to define Clear:
When a person becomes Clear, he loses all the fears, anxieties and irrational thoughts that were held down by pain in the reactive mind and, in short, regains himself. Without a reactive mind, an individual is much, much more himself.

Until an individual is cleared, no matter how able he has become by virtue of earlier auditing, it is inevitable that he will sooner or later sink back into the reactive mind. That is why clearing is vital. Clear is total eradication of the individual\'s own reactive mind. Thus, Clear is a stable state, not subject to relapse.
Actor and former Scientologist turned critic Jason Beghe was certified Clear, twice as a matter of fact. After leaving the church he gave a rather frank and colorful interview to anti-Scientology website XenuTV. Regarding Clear, Beghe said:
There's no Clear, it's too good to be true, it's a con.
And the colorful part I promised:
If Scientology is real then something is f*cked up because it ain't delivering what is promised. That's for God d*mn sure, it is not.
Where's the f*cking Clear?
Let me meet a mother f*cking Clear.
I would like to meet a f*cking Clear.
I'm Clear, right.
I'm declared Clear as a f*cking bell.
I went Clear twice as a matter of fact.
And much like ex-gay programs the APA issued a statement in 1950 (the year Dianetics came out) stating it has no scientific validity:
These claims [of Dianetics] are not supported by empirical evidence of the sort required for the establishment of scientific generalizations.
And just like ex-gay programs, Scientology has been accused of being little more than a mish-mash of pseudo pop junk psychology. From the essay "The Hubbard Is Bare" by cult-expert and author Jeff Jacobsen:
Hubbard did no credible research of his own. Instead he distilled ideas from books he had read, the few college courses he took, his own experiences, and his very fertile and disturbed mind, and came up with a mish-mash of bizarre theories which he wrote down in scientific-sounding phrases and words.
This will cost me how much?
So assuming Clear is real, and a person can really eliminate all their fears, anxieties and irrational thoughts (plus the 135 IQ!) how much will this miracle of mental health set you back?
Xenu.net, a site critical of Scientology, used the church's own bookstore catalog from 2006 to calculate how much you'd spend reaching Clear. The price?
$128,560
But wait there's more.
Clear is only halfway up the Bridge To Total Freedom. At the top of the Bridge are 8 different levels of "Operating Thetan." Again, I'll let Scientology's own website define Operating Thetan:
"An Operating Thetan (OT) is able to control matter, energy, space and time rather than being controlled by these things."
Scientology keeps it's highest levels shrouded in secrecy but the Wikipedia page titled "Supernatural abilities in Scientology doctrine" documents claims of magic powers for Operating Thetans including the ability to use your brain to shoot electricity, extra sensory perception, remote viewing, and psychokinesis (moving remote objects).
Let's look at that Scientology bookstore catalog again – how much to reach Scientology's highest level of OT 8?

$277,010
By comparison, under Love In Action's current prices, $277,010 will get you just over 45 years of ex-gay treatment but alas no psychic powers.
In the second half of my post tomorrow
Dare I say that like ex-gay programs, people can become so invested in Scientology that they're willing to fool themselves and keep chasing the hope of unrealistic promises? Tomorrow's continuation of this post will feature quotes from former Scientologists that sound eerily like things ex-gay survivors say too.
Part II, "Why we want to believe change is possible–and what happens when it's not" can be found here.

Comments