Obama Calls Uganda's Anti-Gay Bill "Odious"
Jim Burroway
February 4th, 2010
Update: Secretary of State Hillary Clinton also denounced the bill. See below.
President Barack Obama, speaking today at the National Prayer Breakfast, denounced the draconian Anti-Homosexuality Bill that is currently before Uganda's Parliament as "odious." In prepared remarks, in which Obama talked about the essential role of civility in a functioning democracy, Obama said:
We may disagree about gay marriage, but surely we can agree that it is unconscionable to target gays and lesbians for who they are — whether it's here in the United States or, as Hillary mentioned, more extremely in odious laws that are being proposed most recently in Uganda.
Uganda's proposed anti-gay law is sponsored by MP David Bahati, who has ties with the secretive Evangelical group known as the Family, the same group that organizes the National Prayer Breakfast. Since those connections to Bahati became known, the Family has been scrambling  to distance itself from the legislation.
Update: One feature of the National Prayer Breakfast is that the main speakers are always the President of the United States and an unannounced surprise keynote speaker. This year, that keynote speaker was Secretary of State Hillary Clinton. She also used that platform to denounce Uganda's proposed legislation:
Every time I travel, I raise the plight of girls and women, and make it clear that we expect to see changes. And I recently called President Museveni, who I have known through the Prayer Breakfast, and expressed the strongest concerns about a law being considered in the Parliament of Uganda.
Think Progress has posted video excerpts from C-SPAN Obama's and Clinton's remarks: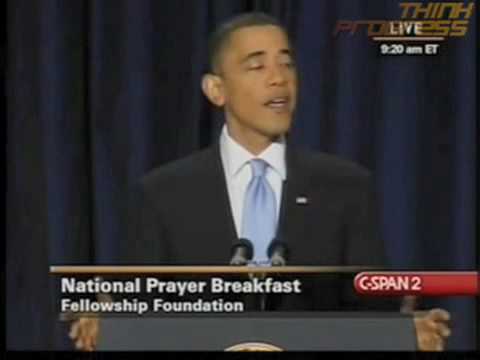 Click here to see BTB\'s complete coverage of recent anti-gay developments in Uganda.
Comments