How Uganda's Proposed Anti-Gay Bill Might Kill Just About Anyone, Gay or Straight
Jim Burroway
February 17th, 2010
I've been rather flabbergasted at how open-ended the wording in Uganda's proposed Anti-Homosexuality Law is, and how easily it can be abused should it become law. You can find the text of the bill here. Rob Tisinai demonstrates just how open to rampant abuse this abysmally-constructed bill really is.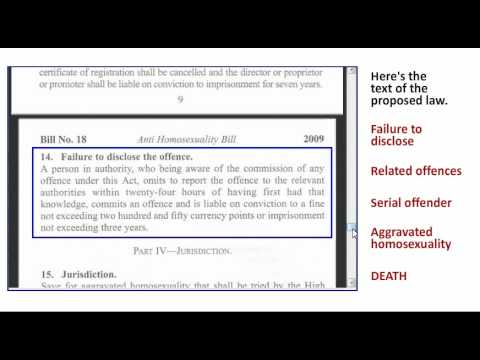 It is fair to ask if this is what the bill's authors and supporters really intend.
Click here to see BTB's complete coverage of recent anti-gay developments in Uganda.
Comments