Send Rachel Maddow a Message
Rob Tisinai
December 9th, 2010
Rachel Maddow is continuing her coverage of Uganda's "Kill the Gays" bill tonight.  She's done a great job of keeping the story in the public eye, but she's still missing one thing:
The bill would kill gays and would kill their friends, family, or co-workers who didn't rat them out to the government.  It would be impossible to be a gay person's friend and not be subject to the death penalty.
I pointed this out in the video below, and it bears repeating.  In fact, I'll ask you this favor:
Post the link to this video on Rachel's Facebook page.  Email it to her, too. If enough people do this, it's bound to get her attention.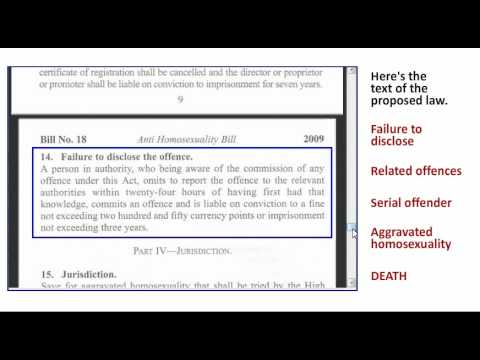 Here's the direct link to the video:
http://www.youtube.com/watch?v=2fuEsRJp2nU
Thanks.
Comments